Seven Springs Winery, the much-loved place to sip away an evening at Lake of the Ozarks, is for sale.
Nestled in the hills along the Lake's shoreline, the 154-acre winery is anchored by an 8,100-square-foot restaurant and winery, with ornately landscaped seating areas and an outdoor area well-suited for live music or small weddings. The property also features an 8,160-square-foot indoor event venue that stays consistently booked for weddings and other special occasions, along with an outdoor courtyard and gazebo. That venue is nestled in the vineyard, where 800 Norton and 4,200 Vignoles grapevines produce more than 20 tons of fine-wine-quality grapes of uniquely Missouri varietals, every year.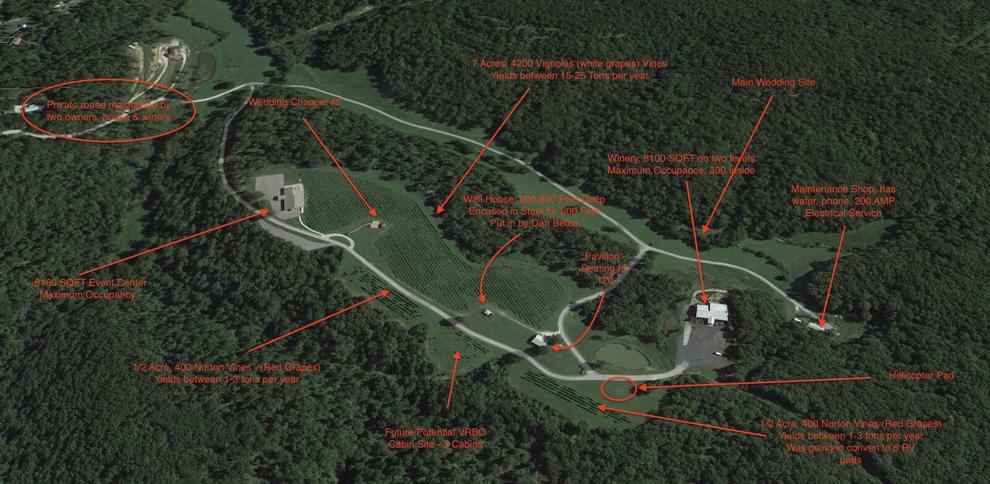 The winery, first opened in 2007 by owner Mike Bleile, has seen 14 years of growth and development and now, like a mature vine ready to produce the richest crop, Bleile says the opportunity is ripe for the next owner.
Rooted in the tiny lakeside town of Linn Creek, the winery's location is prime: right in between the Lake's main cities it is only a short drive (or Uber ride) from the Lake's main on-land attractions. A completely paved private road winds downhill to the location, where guests drive past sprawling vineyards before arriving at the winery. Other guests arrive by air: a local helicopter tour company, Lake Ozark Helicopters, has partnered with the winery to give visitors an evening to remember.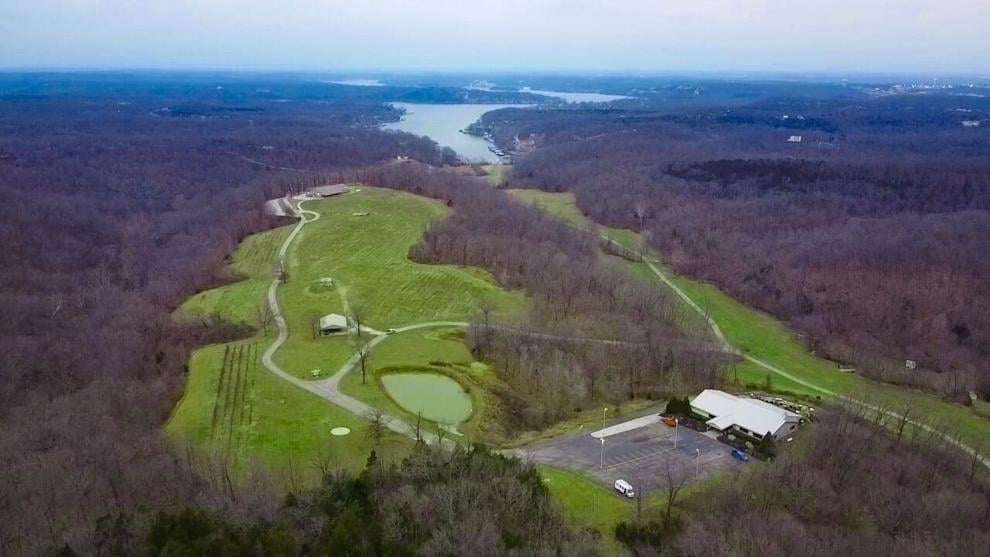 Guests come for the full Seven Springs experience. Known not only for its fine wine, the winery also serves cuisine par excellence and boasts breathtaking views of the valley winding toward Lake of the Ozarks. Wine-lovers linger over the Norton—the underappreciated jewel of all American reds that accounts for nearly 20% of all grapes grown commercially in Missouri—and the Chardonel—Missouri's answer to Chardonnay.
Seven Springs has been a popular event venue for fundraisers like the Wine in the Vines 5k, along with local and state-wide meetings. Bleile also has site plans to expand the facility, to include an RV park, camping, and cabin rentals.
The winery is listed for $3,500,000, through John Farrell Real Estate.
Other Amenities
-Private, paved road maintained by two owners: a homeowner and the winery.
-Helicopter pad
-Plans for cabins & RV site
-Maintenance shop
-Proprietary Party Cove wine brand
-Other trademarked/patented, unreleased items (inquire for details)
Interested buyers, contact: Justin Farrell, (573) 216-2580 - justin@johnfarrell.com
View the listing here: https://www.lakeozarksrealestate.com/seven-springs-winery