Another year, another attempt to regulate vacation rentals.
It's becoming a phenomenon every spring in Missouri, one nearly as predictable (and dreaded) as that inevitable late-spring freeze that punishes trees too eager to flower and homeowners who forget to bring the houseplants back inside.
But this legislation, known infamously as the "Expedia Bill," would do far more than harm a few delicate flowers: it would put a definitive chill on real estate and on Missouri communities whose economies are built on tourism dollars. And in the final days of the 2018 Missouri Legislative Session, as this year's iteration of the Expedia Bill darted between dark corners on its way through Jefferson City, three State Representatives with deep roots at Lake of the Ozarks stood in the way.
On May 15, 2018, the Missouri House was debating a bill that dealt with taxes—one that eventually made its way through the Senate and onto the Governor's desk. Missouri law requires bills to deal with specific topics, and this general taxation bill, Senate Bill 773, modified provisions related to city sales taxes, Department of Revenue reporting, and amateur sporting event tax credits, among other things. But on Tuesday, May 15, State Rep. Sonya Anderson, of Springfield, added an amendment to SB 773 that would have dramatic impacts on vacation rentals. Anderson's bill to the same effect died in committee, so she brought a version of it forward as an amendment to the bill that had a better chance of clearing the House on May 15. 
That raised the hackles of representatives who have fought for the interests of Lake of the Ozarks, and the rights of private property owners. The wrangling lasted for over an hour, and the debate got spirited at times. The full audio is below, with the debate beginning around 3:49:00. (The SoundCloud player below uses cookies in accordance with SoundCloud's Cookies policy. SoundCloud may collect usage data for analytics purposes.)
Anderson's amendment would have added language to Missouri statute that opponents Keith Frederick (R-121), Diane Franklin (R-123), and Rocky Miller (R-124) argued would irreparably harm homeowners who rent a room or their house to vacationers. Among the many paragraphs of Anderson's amendment:
66.390 (7) - For purposes of this section, rooms paid by the transient guests shall include rooms in residential dwelling rentals, as that term is defined under section 67.5110
66.500 (6) - "Hotel, motel, or tourist court" shall include sleeping accommodations in residential dwelling rentals, as that term is defined under section 67.5110
67.180 - For purposes of this chapter, any sales tax authorized on the rental of accommodations of a hotel or motel shall be deemed to apply to accommodations of a residential dwelling rental, as that term is defined under section 67.5110.
This new language would add a brand new definition to Missouri law, namely, the definition of "residential dwelling rentals," specifying that they would be considered akin to hotel rooms. This, Representatives Frederick, Franklin, and Miller pointed out, would be disastrous for people who rent their home to vacationers. Their house now being equivalent to hotel in Missouri law could open a Pandora's Box of regulations and taxes that would cripple the burgeoning vacation home rental industry.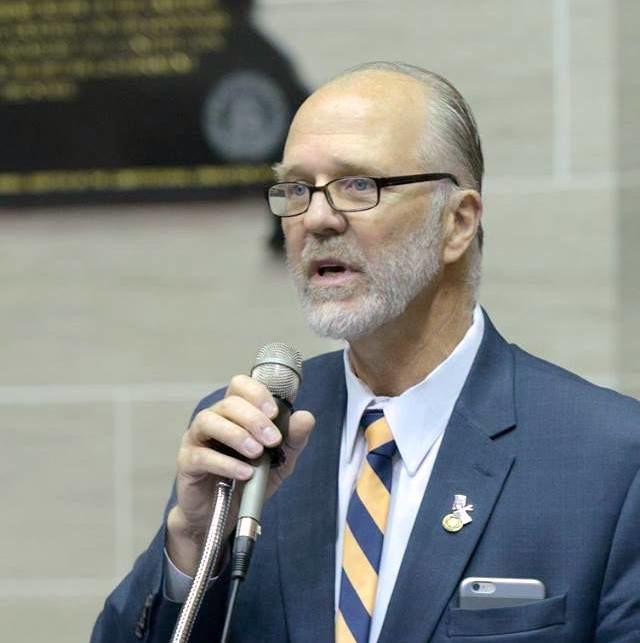 Frederick opened by grilling Anderson about her relationship with Expedia, referencing her amendment as the "Expedia Bill" from previous years (a designation Anderson agreed with). Frederick, who worked as an orthopedic surgeon at Lake of the Ozarks for two decades before moving to the Rolla area, pointed out Lake of the Ozarks and Branson would be disproportionately hurt by Anderson's amendment. The lion's share of Missouri's vacation homes are in Branson and Lake of the Ozarks, and are often owned by people who don't live in them full-time. When they're able to be rented, the renters spend money on gas, food, entertainment, all in that area. "It is the lifeblood to the economy to this vacation areas in our state," he emphasized. "If we subject them to these taxes… without the protections, it is going to drive a lot of them out of this business. When that happens, some of them won't be able to make their mortgages!… So you would have a significant portion of these homes coming onto the market. That's going to depress the prices of real estate. And that's why, by the way, the realtors are opposed to this amendment."
Frederick was referring to Missouri REALTORS®, which advocates for real property rights and realtors across the state. The organization opposed the Expedia Bill in 2017 and 2018.
Anderson—and other representatives who voiced support for her bill—continued coming back to phrases like "paying their share of the tax" and "level the playing field between hotels, lodging establishments and short-term rentals." Her argument was that Missouri law unfairly gives homeowners a leg-up against hotels. But Frederick saw it differently. "I feel a little bit like this is kind of an ambush," he said. "We're not getting any of the stuff that would have protected these folks, but gonna subject them to codifying taxation."
After Frederick and Anderson's discussion, State Representatives Rocky Miller and Diane Franklin, whose districts cover much of Lake of the Ozarks, jumped in for a tag-team-styled takedown of the amendment.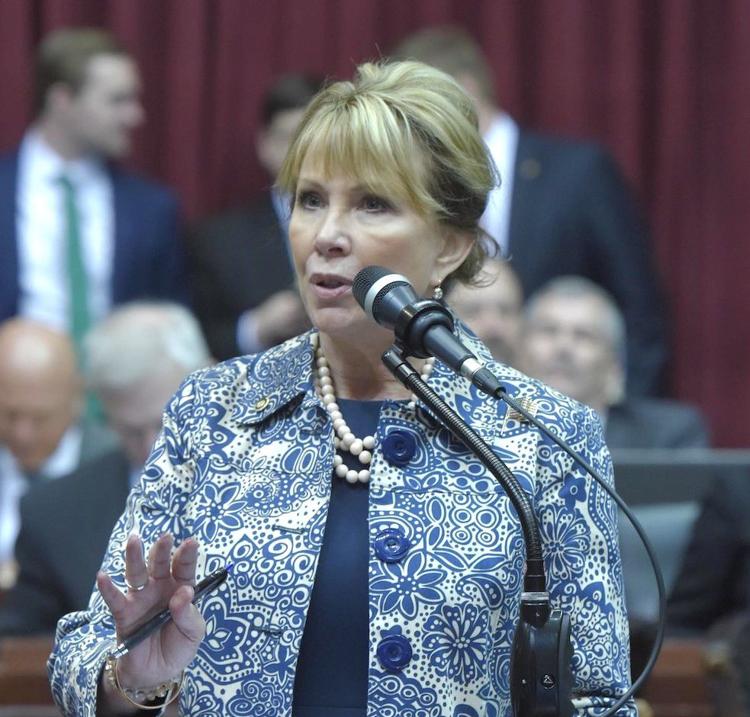 Franklin first pointed out that some of the language in Anderson's amendment would allow cities and counties to retroactively apply their existing lodging/sales taxes to vacation homes. Anderson and a representative from St. Charles who supported the bill had already acknowledged this would be the effect of her amendment. The problem is, Missouri's Hancock Amendment (Missouri Constitution, Article X, Section 26), prohibits taxation without the direct approval of voters. Anderson tried to contend this would not be a new tax, but rather would be applying the old tax to vacation rentals. But Franklin argued the application of an old tax to a new entity amounts to a new tax. "That's a kind of vote that you need to take to the people," she said.
Franklin also argued that once vacation rentals are taxed like hotels, local governments will try to regulate vacation rentals like hotels, now with state law backing them. That could mean anything from parking requirements to fire suppression systems to handicap accessibility, which would be cost prohibitive for homeowners to the point of driving them out of business. Franklin pointed out that residential properties used for vacation rentals could even begin to be taxed commercially by counties, which would create even a heavier load for the homeowner. She called that tax "devastating." The practice of taxing vacation homes commercially has already been attempted in Camden County, resulting in dramatic tax increases for many homeowners. The former County Assessor enforcing that practice was ousted once the sweeping commercial reassessments came to light, and current Assessor Marty McGuire has promised not to treat vacation rentals as commercial property. Many of the properties that had been changed over to a Commercial taxation rate have since been changed back to the lower Residential rate.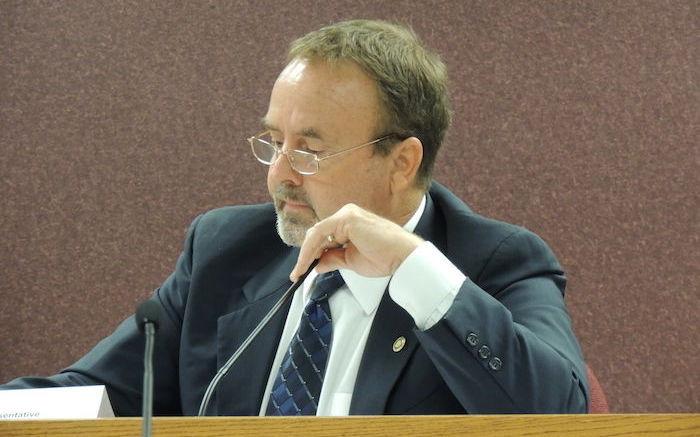 Miller acknowledged that in 2017 he had been on the "exact opposite side of this" issue. The 2017 Expedia bill (also filed by Anderson) had been couched in language that began by barring cities from banning vacation home rentals, but ended by allowing "reasonable regulations," a term ambiguous enough that opponents worried it would still allow cities to crowd out most homeowners from being able to afford to rent their home on a short-term basis, or it would make doing so a bureaucratic/regulatory headache that would hardly be worth it.
Miller, now vocally opposed to Anderson's efforts, pointed to one talking-point in particular. "If they're talking about 'leveling the playing field,' what in the world are they talking about?" He said that phrase really meant vacation homeowners would likely end up being subjected to the same regulations that large hotels/resorts are subjected to.
Miller and Franklin agreed: instead of Anderson's amendment, they'd prefer one that simply prohibits cities from banning vacation home rentals.
"I just wish we had [that amendment], and that's it," Miller said.
Frederick then presented an amendment to that effect. In bringing the amendment forward, Frederick said, "The tastes of the vacationing public have changed… They no longer want to go to a family reunion and stay in a hotel all in their little cubicles. They want to be in a home that has a roof. They want to have meals together. They want to have recreation together… The hotel industry sees this as a threat. And last year, the New York Times discovered a communication from… the Hotel and Lodging Association that outlined their budget and their intention to go state-to-state and do just this: to strangulate this new, competitive influence in the marketplace with regulation and taxation."
In a later interview, Frederick told LakeExpo.com, "My language regarding regulations would have provided 'a political subdivision that can demonstrate a compelling governmental interest may and act or enforce a regulation, the primary purpose of which is to protect the public health, if it is narrowly tailored and uses the least restrictive means.'" That language, he said, "would provide a much higher bar for municipalities and political subdivisions to clear before and acting or enforcing regulations that could have a very negative effect on the vacation nightly rental business. The difference between that and 'reasonable regulations' is huge."
Frederick's amendment failed to pass, and although Anderson's amendment did manage to squeeze into SB 773, it passed by a vote of 85-63. Franklin told LakeExpo.com the 63 "No" votes were encouraging.
"That makes me feel like we were effective in reaching some of our members," she said. The opposition from citizens in key Missouri vacation areas like Lake of the Ozarks, Missouri REALTORS®, and Representatives Frederick, Franklin and Miller made Anderson's amendment so controversial, the Senate kicked it out of SB 773 before the bill landed on the governor's desk, Franklin said.