When twin brothers Brody and Mason Petska started a club with their friend Dylan O'Neill, they did so with a specific aim: to push back against teachers who they felt were bullying students who disagreed with their views.
They named the club "SPARK" (Students Protecting All Rights for Kids), and soon they began collecting into a briefcase assignments that appeared to push a specific political or cultural agenda. They protected that briefcase as though it contained the nuclear codes. Those papers ignited a fire that spread far beyond the walls of their campus, recently leading them to Washington, D.C. and the White House.
The group has grown since its inception, as the teens recruit more students they notice might be curious. They approach potential recruits carefully, not proselytizing but simply sparking conversations and seeing where they lead. The number of assignments in the briefcase grew, and a review committee agreed with SPARK that several of these were inappropriate for class. This growing group of Camdenton High School students was red-pilling in a big way, and some of the biggest movers and shakers in American conservative politics were about to learn of it.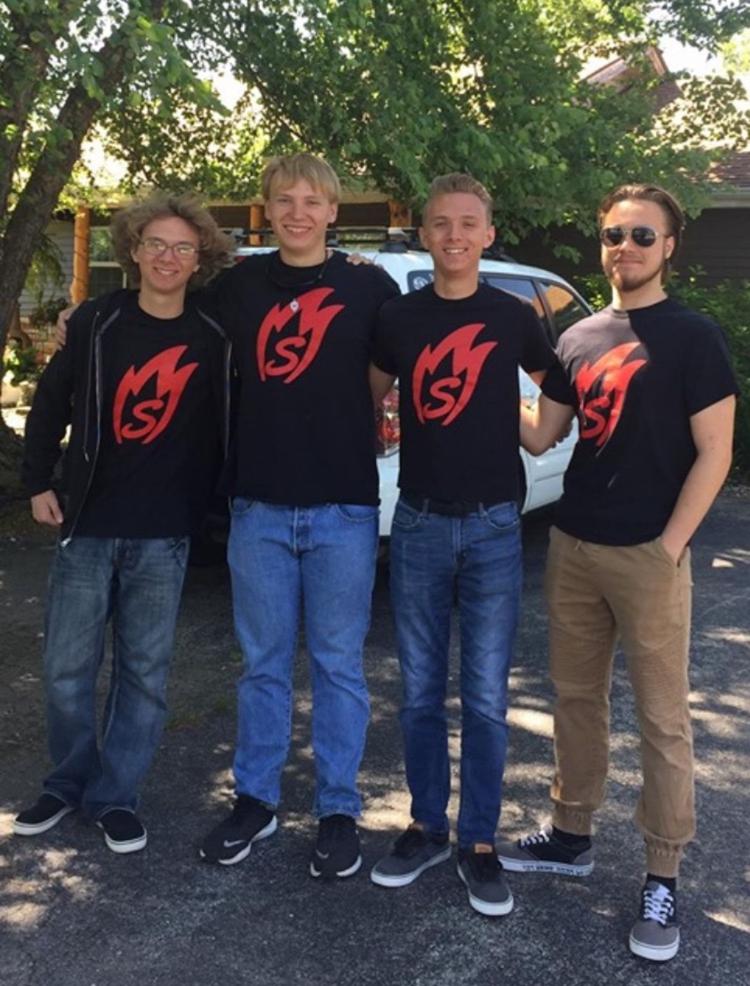 An article by LakeExpo.com in May of 2018 set off a flurry of attention and communication. Conservative YouTube talk-show host KrisAnne Hall picked up on the article, the boys gave radio interviews, and soon they were chatting with Camdenton-area state representative Suzie Pollock. She got them introduced on the Missouri House floor as special guests, during the 2019 legislative session.
"That was a big accomplishment," Mason remembered.
But it was just the beginning. The group testified in the Missouri House for a bill in support of protecting student data. Then they spoke at The Education Policy Conference. Former presidential contender Michelle Bachmann and FOX News commentator Tucker Carlson were at the conference, too, but Mason said, grinning, "We stole the whole show."
The three SPARK founders, Brody, Mason, and Dylan, spoke at the conference, along with Max Spurgeon, who has become a pillar in the group and, being younger, will carry the torch now that the other three have graduated. Their speech was titled "Courage In The Face Of Indoctrination." Each spoke for a few minutes, and just by talking with these four young men, one can guess which role each of them played. Dylan and Brody are the passionate voices of reason, Mason is the speechmaker with all the stories, and Max's job is to pump up the crowd.
"Max is the most emotional," Mason said. Brody added, "Max made people cry." The guys received several standing ovations, and the DVD of their speech sold out.
Afterward, they got to meet Tucker for a brief chat and photo-op.
"It was just SPARK and Tucker," Mason said, grinning. "I was like, 'Mason Petska,'" the 18-year-old remembered, extending his hand as he relived the moment and shaking his head in disbelief. "He was like, 'Tucker Carlson.' One of the highlights of my life."
That's how these guys talk. Serious, passionate, occasionally incredulous, and often hilarious.
As they were being ushered out of the room, Mason pointed back at Tucker and said, "We want to go on FOX News!" No luck on that request yet, but the conference indisputably grew SPARK's visibility.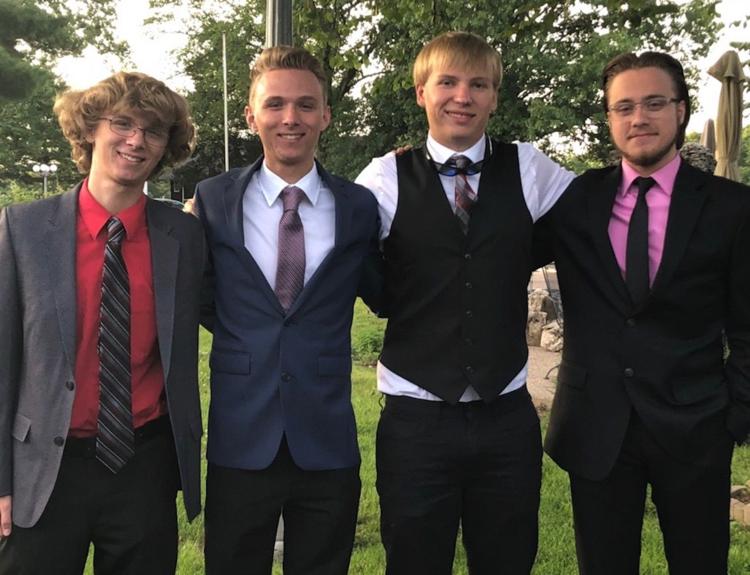 "We signed a lot of autographs after that," Brody recalled. "Yeah, that's when the autographs started," Mason added. At the local movie theater, the guys gave signatures for members of the community who recognized them as SPARK. Brody says some of the students at Camdenton High think what they're doing is cool, though many are unfamiliar with SPARK's mission and work. Teachers have told them privately, "I support what you're doing, but I can't say it out loud," Brody said. 
Any time someone tries to throw water on SPARK's work, Brody says, it backfires. The club is grassroots at its core, he explains, and he thinks some in the school administration don't like that SPARK is unsanctioned and, therefore, uncontrolled. "We kind of threatened the system," he said, adding, "We're passionate."
Former Missouri Auditor Saundra McDowell has publicly supported SPARK. Former Kansas Secretary of State Kris Kobach read the article, and several school districts in the state are working with the group to start chapters of SPARK in their own schools. But the guys are wary of any future SPARK group being run from the top, in a school district. "You can go in and try to make the school better without being part of the school program," Brody emphasized. That's what their club has done, and, he argued, "It can work the same for any district."
This summer, the club's reach extended beyond the Midwest, straight into the heart of American politics and education policy: Washington, D.C. and the White House.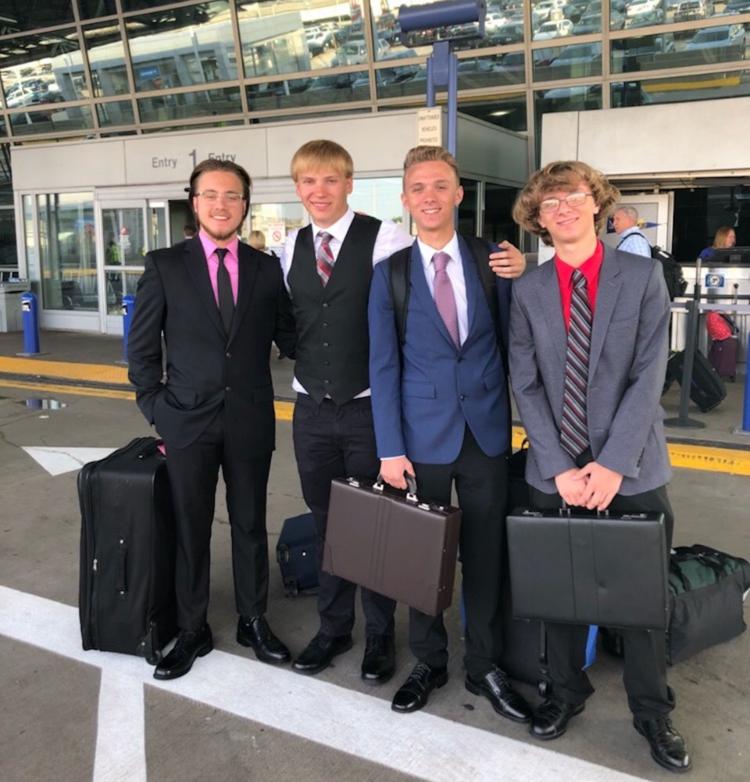 Suzie Pollock recommended the guys attend the Phyllis Schlafly Eagle Collegians D.C. Summit in June, a conference for up-and-coming political movers and shakers to mingle with established D.C. types, and named after the Missouri-based firebrand lawyer and activist who left a huge mark on conservatism and passed away in 2016. Not just anyone can attend the conference: the four young men had to submit a video presentation about their group and its mission, and had to earn a scholarship. Organizers pressed them to attend, Mason said, and although Max was not old enough to get a scholarship (he had to pay for his plane ticket separately), the four made the trek for the three-day whirlwind.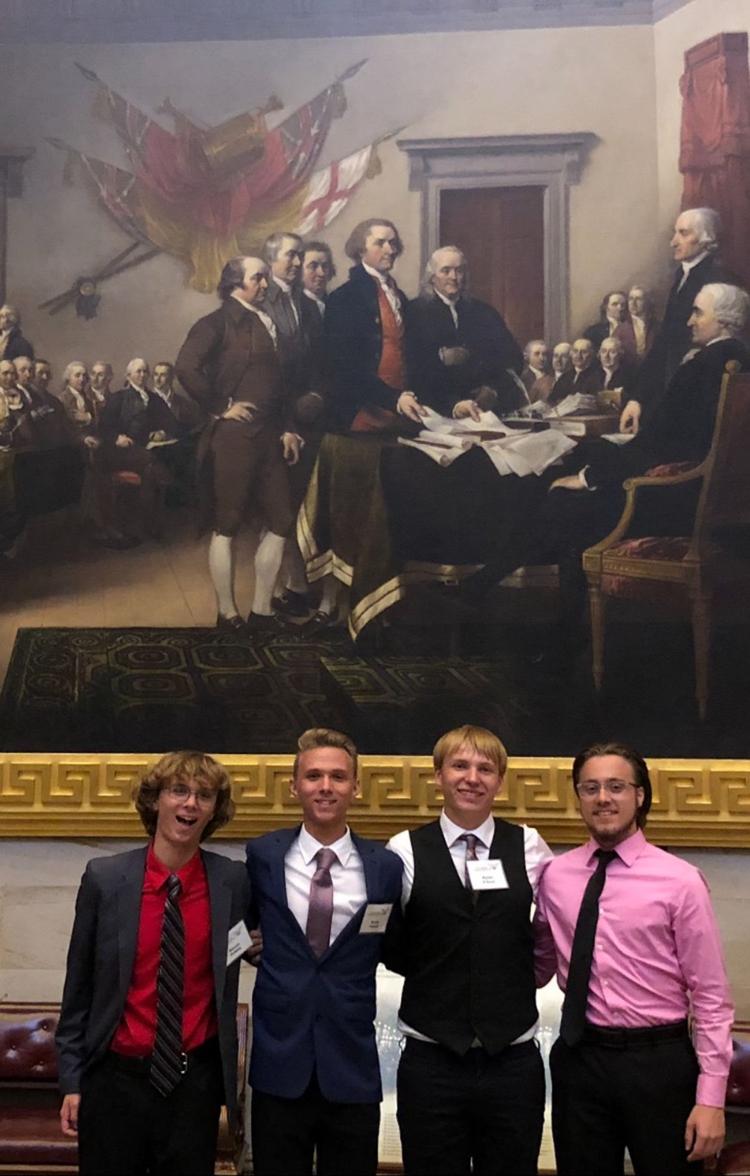 The youngest people at the event, the SPARK guys spoke at a Collegians event at the Capitol Hill Club (a D.C. Republican social club), though they had to cobble together a speech with only a few hours' notice. The event coordinator had initially said there'd be no time for them to speak, but the day of the event, he told the guys they'd get five minutes. "Good luck," Mason remembered him saying. "There'll be Congressmen there. Don't screw it up." At the club, while the other three were standing in the next room mulling over the details, Dylan says someone handed him a microphone and said, "You're on." He hurriedly gestured to the others, who joined him for what Max called "an elongated elevator pitch."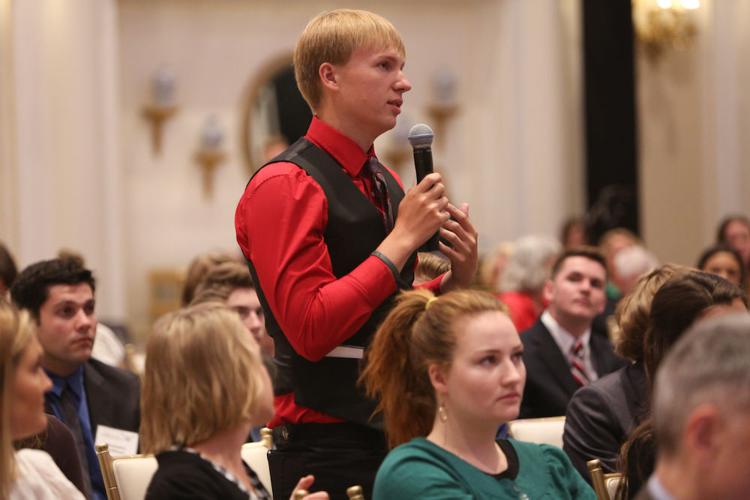 It may not have been as long as the Education Policy Conference speech that got them more standing ovations than Tucker Carlson, but those five minutes were enough. "Everywhere we go, we light the room on fire," Mason said, half-seriously, then explaining the corny pun: "You know, kind of with the 'spark' theme…"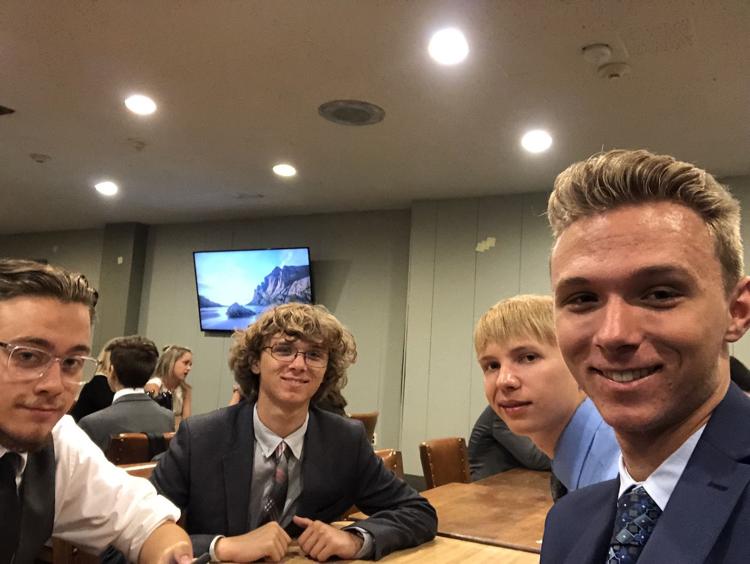 "Got a lot of good connections out of that speech," Brody said.
The SPARK guys have a penchant for action, though, and they found the emphasis on networking didn't fit their preferred pace. They all agreed: Washington should do less talking and more doing.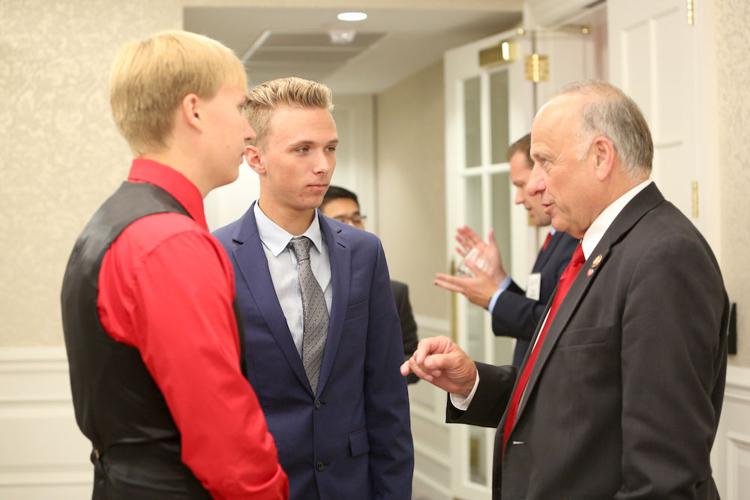 Regardless, they availed themselves of the opportunity to shake hands, receive business cards, and tell their story. They spoke with Rep. Steve King (R-Iowa), Rep. Jason Smith (R-Missouri), Sen. Josh Hawley (R-Missouri), and the president of Oklahoma Wesleyan University, who gave them a list of districts where he suggested they should start in spreading SPARK to the Sooner State.
They also met Paul Teller, President Trump's Special Assistant for Legislative Affairs. Teller set up a SPARK conference call with the White House. They didn't speak with the president, but the guys got a chance to further explain their story and their goals to Teller, sending him their portfolio of school assignments and news coverage.
Undeterred by stuffy notions of procedures or propriety, the SPARK guys tend to ask plainly and unapologetically for what they need to accomplish their goals. "We want to meet with Trump," Mason told Teller over the phone (no luck there, and he noticed Teller seemed a little surprised by the request). One day, during some free time, they strolled into the Department of Education. Mason—who perpetually sets off metal detectors despite having no metal on him—got stuck at security, but the other three walked up to the nearest desk and asked for an appointment with U.S. Secretary of Education Betsy DeVoss. Why not?
They didn't get the appointment with DeVoss, and they chuckled remembering how the secretary seemed shocked that they would even ask.
It was a bit of "country come to town," and the guys acknowledged as much, laughing about one misadventure in particular. "The Metro was not for Camdenton folk," Brody explained. After spending their afternoon at the Department of Education and D.C. museums, the guys took the underground rail back to their hotel… or so they thought. "We kinda got lost," they recalled. They rode the Metro to the end of the line, where it stopped its runs for the night. The operator was stunned when the guys told him where they needed to go, and they ended up shelling out $75 for taxi back to the hotel. They were up until 3 a.m. that night, which left them a little groggy for the next day's Collegians event, at the Trump International Hotel. Max admitted he fell asleep during the main speech.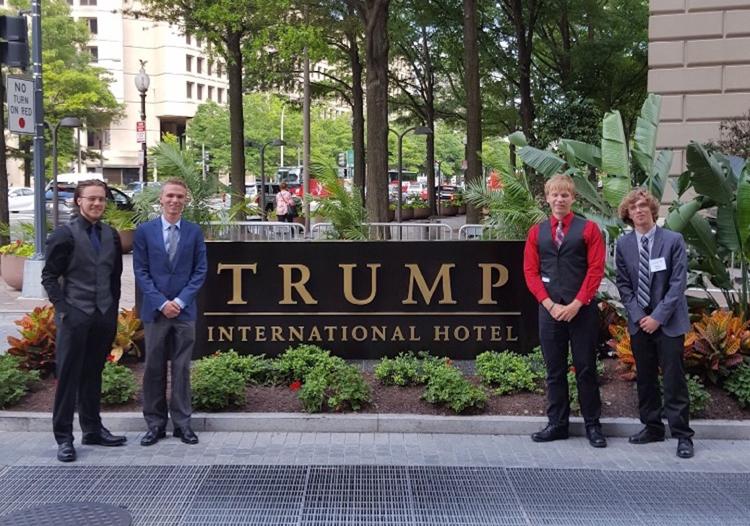 Since returning from Washington, SPARK has been planning what's next and following up with contacts from the dozens of business cards they were handed. They're working on connections to bring SPARK chapters into more Missouri districts, as well as Indiana, Oklahoma, Kansas, and California. A conservative political organizer they've connected with in Missouri, nicknamed "Geezer," has been setting them up to speak at more events: political rallies, Bikers For Trump, etc. Brody, Dylan, and Mason have also applied to be White House interns (Max isn't old enough yet). Brody said he was unsure about the opportunity, "But my mom said, 'I'll kill you if you don't do this.'" 
Brody said SPARK's mission and work will continue, locally and beyond. "Just because we graduated doesn't mean we're stopping." And while they coordinate finances and legal assistance to undergird SPARK's growth, three of them are planning for their freshman year in college, too. Dylan plans to stay close to home and attend a career college. Brody and Mason will be attending Mizzou this fall, to major in political science.
Back at home, Max is at the helm of the Camdenton SPARK operations, working to recruit more members here while scheming to expand across the country. He's not worried about the group's founders being a little further away: he's only looking ahead. "Anything's possible," he said. 
That kind of passion is hard to extinguish.
--
MORE SPARK:
One day, just after school lets out, seven high schoolers stride into my office. They exude …