Missouri's Primary Elections are on Tuesday, Aug. 4, and at Lake of the Ozarks, the winner of a primary is considered a shoo-in for their seat in the November general elections. The stiffest competition for most seats happens during the primaries, rather than in the general elections.
LakeExpo contacted candidates in many of the higher-profile races—both local and state—that Lake of the Ozarks area voters will be deciding on Tuesday. We gave candidates a few questions to respond to, with a word limit, and we have published their responses below, verbatim, in order of how they will appear on the ballot.
Watch LakeExpo.com for more candidate profiles this week, download the Lake Expo app in the App Store & Google Play Store, and watch LakeExpo's Politics page for the latest profiles and election results.
State Representative, District 124 (outgoing: Rocky Miller, term-limited)
1. Luke Hagedorn
I am a lifelong resident of the Lake of the Ozarks. I was born in Osage Beach and attended Camdenton R-III schools from kindergarten through graduation. In 2004, I graduated from Missouri State University with a Bachelor of Science in Education. I thought I was meant to pursue a path as a professional educator, just as both of my parents and one of my sisters had. Instead, I have enjoyed a fulfilling career that took root much earlier than I expected. I took my first job in the restaurant industry as a teenager and continued working in the service industry through college. Upon graduation, I took my first management position, thinking it would be temporary as I looked for a teaching job. Instead, I learned how well I fit into this line of work while still being able to work with and develop young people on a daily basis. This industry has provided a number of challenges as well as opportunities that I never had anticipated, including the chance to be an on-air talent in the radio business, and now, running for public office.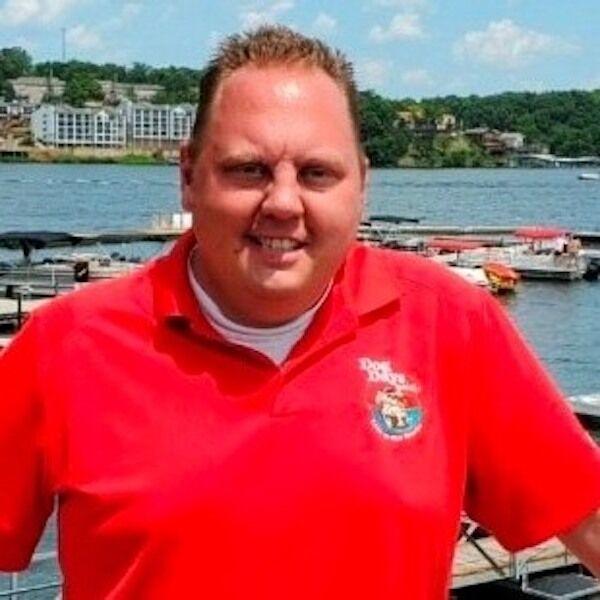 The Lake of the Ozarks is far-and-away the top summer vacation destination in Missouri. Our livelihood is dependent on a strong tourism season. Yet, politicians across the state make legislation that affects our lake area; sometimes it's positive but oftentimes it's counterproductive to our tourism-based economy.
Here are a few examples: For years the legislature has defunded the Division of Tourism, yet we rely on that state department to promote our lake throughout the Midwest. Past legislative bodies have created unnecessary legislation that is burdensome to local business and industry, making it difficult to do business here and across the state. Frankly, the amount of state revenue created in the lake area and sent to larger cities in the state is staggering. We need an aggressive State Representative to make the case to his fellow legislators that the reinvestment of significant state dollars back into the Lake of the Ozarks region is critical and a win for everyone.
We must elect a State Representative who understands the importance of the lake's economy and who can also navigate the political process to enact positive legislation for the lake area. While I respect the other candidates running, I am the candidate for State Representative who has the skill-set and qualifications to best represent the Lake of the Ozarks in the Missouri state legislature. 
As a life-long resident of the lake area, a general manager of a large tourism-based business, a member of the Chamber of Commerce board of directors, and a political strategist, I am prepared to hit the ground running as your State Representative on day one. No training-wheels needed here.
Vote for experience. Vote for an advocate. Vote "Luke A. Hagedorn" for State Representative on Tuesday, August 4th. 
2. Duell Lauderdale 
My name is Duell Lauderdale. I'm a Christian, 29 years old, and a 7th Generation Missourian. I work as a legislator assistant for Representative Ron Hicks and serve as committee secretary. I am the only secretary currently serving three committees: the Homeland Security, Capitol Security, and Regulatory Oversight and Reform Committees, respectively. I have been married to my wife Perla for over a year now and we live in Lake Ozark at the top of the Bagnell Dam Strip right on the line between Camden and Miller County. Together we enjoy watching movies and tv, taking trips, fishing, and talking about history and culture. We are both so proud to live in the Lake-area where we are known nationwide as a free and happy place. I personally love to hike and shoot guns. Lately I have been really into star watching. We live in such a good area to enjoy the great outdoors.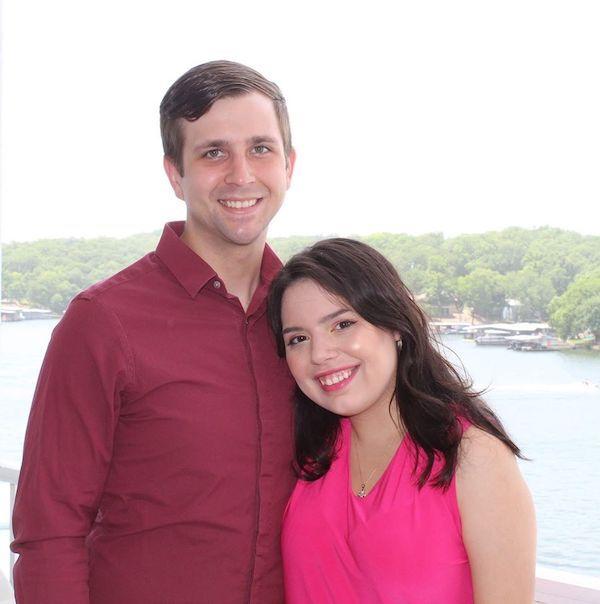 I am running for State Representative for a number of reasons. First and foremost, Perla and I plan to start a family in the near future. We know that there are a number of potential paths the future of our country can take and we are worried about quite a few of them. I want my kids to grow up in a country where Constitution, Rule of Law, Free Enterprise, Community, Family, Faith, and Non-Reliance on Government are the values that guide our actions. I want an America that gets back to those core values the Founding Fathers passed down. It's what made us great. I would rather be a Shining City upon the Hill than Seattle. I have the experience to do the job after working in the capitol for several years. I understand the inner workings of state politics, I know the legislative process through and through including how to develop legislation, form coalitions, and resist lobbyist influence. I know what it means to be listen to constituents and work with them to fix problems. Growing up working in my family's business, Metal Finishing Equipment Company, I learned the challenges of managing a small business and having deal with burdensome new taxes and regulations. I have the political experience, including having served as a Republican committeeman and having worked on numerous political campaigns for conservatives around the state. As the Vice-Chair of the Missouri Republican Liberty Caucus, I will stand on a principled position of putting liberty and Constitutionalism at the forefront of my platform. I will stand for the values passed down by our Founding Fathers that built our country to where it is today.
I will protect Life, Liberty, and Property. My top priorities would be to defend the Bill of Rights, particularly the 2nd Amendment, to stand for Life unequivocally, and to work towards cutting taxes and regulation which prevent entrepreneurs and hardworking blue-collar workers from making their own way in the world. My greatest priority is to be totally accessible, I have made my personal number public to all voters: (636)235-8332
3. Bernie Mowinski
A Representative by my Definition is some one that works for the people in his / her District and for the State.
We will do what We do Together with Common Sense.
I have a combined Total of 47 Years serving Our Country.  I am a Chief Master Sergeant Untied States Air Force Retired.  I worked for the General Services Administration and the Department of Energy.  as a Contracting Officer / Industrial Property Mgr.
I am an active / life member @ the Am Vets, DAV, Legion, VFW, Eagles, Elks and a resident of Sunrise Beach 29 years.
When I am elected to Office, my platform is to be working for You.  My priority is You. I believe that No One in any Political Office should be forcing his / her agenda, 
The wants needs and feed back from constituents is vital in the performance of the duties of the Office of Representative... 
Get over the hump Cam-Mil. Recycle.
Allow me to Represent You.
4. Benny Earl Thomas
My name is Dr. Benny Earl Thomas.  I have lived in Lake Ozark all my adult
life.  I moved here with my wife Beverly in 1981.
We have raised three daughters who all attended the School of The Osage.
Chris- is a Lawyer.  She is currently head of stragetic planning at K. U.
Medical Center. Julie- She is a practing Attorney in Waterberry Conn.
Amanda-Is chairman of the Department of Phrensic Psychartic. M.U.
Columbia,  She is also a Yale Fellow and an Adjuant professor at Yale
University.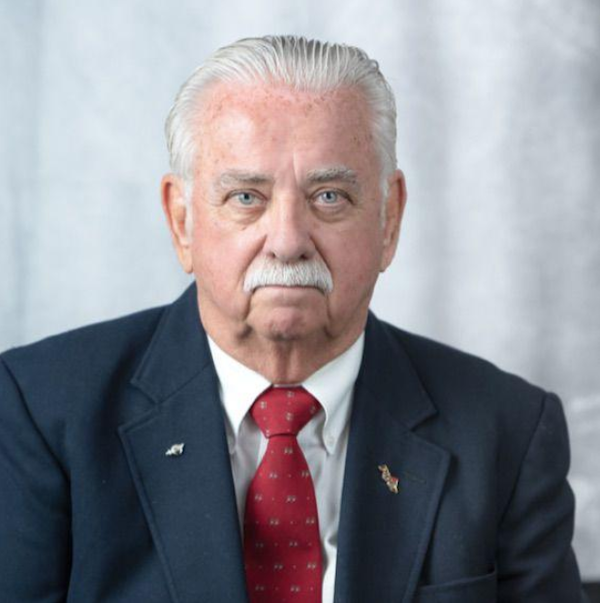 My wife Beverly is the 1st. District Comm of Camden County.  She is
running for her 5th Term.
I am a Physician, Pharmacist, and Banker.
I have served as a Village Trustee in The Village of 4 seasons.
I have been involved in Politics for 43 years.  Starting with Jack Danforth.
I am a Shriner, Elk, and Ducks Unlimited past Chairman.
I am a member of the Christan Church.
I have owned business in both Miller and Camden County.
If elected I will base my service on Education, Experience and Common Sence.
I love this Lake Area. When I was a child, Adults would ask me what I
wanted to be when I grew up?  My answer was "I don't know, but I am going
to live at the Lake of the Ozarks".
Fourth on the ballot, First in service.
5. Lisa Thomas 
Dr. Lisa Thomas is a Republican candidate for the Missouri House of Representatives in District 124 (Miller and Camden counties, covering Missouri's top 2 industries--Agriculture and Tourism). She explains, "I believe in the word 'Representative' and am running for office not to push my own agenda but rather to be the voice of the people in District 124, of which I am only one constituent. It is important that voters get to know my background and views, however, to determine whether I would be the best candidate to carry their common sense, Conservative values and concerns to our State Capitol." Dr. Lisa outlines her background as follows: "I am a lifelong Missourian—born in St. Louis, attended medical school at Mizzou, then worked as a psychiatrist in and around mid-Missouri." Like so many others, she began vacationing at the Lake after a work-related conference introduced her to the beauty and lifestyle of the area. She became a Lake homeowner in 2013 and enjoys being a full-time resident.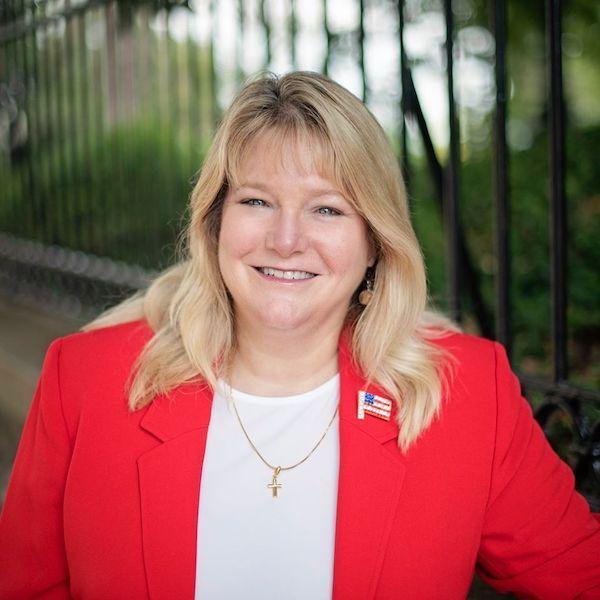 Dr. Lisa describes herself as a Christian, Constitutional, Conservative, whose fundamental concerns are "Liberty, Safety, and Prosperity." She elaborates, "I believe, and will fight for, limited government, letting businesses do their business, and allowing taxpayers to keep more of what they earn." She emphasizes that she is "Pro-Life, Pro-2nd Amendment, a staunch supporter of our military and law enforcement, a defender of property rights, and a believer that citizens (not the government) know what is best for their healthcare!" Dr. Lisa proudly supports President Trump and his policies. 
Being a medical doctor and first-time candidate, Lisa Thomas says that "Now more than ever, we need scientific expertise in our legislature, to minimize the impact of diseases like Coronavirus without imposing excessive restrictions that disrupt society and commerce." Given how many healthcare- related issues are addressed each year, she holds unique credentials. Dr. Lisa points to her years of medical practice in a variety of settings, multiple leadership roles, skill at coordinating events, and ability to speak to any audience. She notes, "A psychiatrist is a specialist in communication," a vital everyday asset for a State Representative. Lisa is a past President of her local Medical Society, current Councilor for the Missouri State Medical Association, Medical Director for the Missouri Physicians Health Program, and recruits medical specialists for rural hospitals and clinics. She promotes telemedicine and conducted a weekly telepsychiatry clinic for veterans for almost 9 years. Dr. Lisa is also active in her community (e.g., Mt. Carmel Baptist Church, Rotary, several Republican clubs, Lake Arts Council Board, her Homeowners Association Board, and former Board member/Mental Health Specialist with Red Cross).
Dr. Lisa Thomas vows, "I will faithfully represent my constituents so their concerns are heard loud and clear in Jefferson City. I humbly ask for your vote on Tuesday August 4. Common sense, courage, and American ingenuity, all under God's graceful watch, will lead us once again to be the most free, prosperous, and great country on the face of the earth!"