Missouri's Primary Elections are on Tuesday, Aug. 4, and at Lake of the Ozarks, the winner of a primary is considered a shoo-in for their seat in the November general elections. The stiffest competition for most seats happens during the primaries, rather than in the general elections.
LakeExpo contacted candidates in many of the higher-profile races—both local and state—that Lake of the Ozarks area voters will be deciding on Tuesday. We gave candidates a few questions to respond to, with a word limit, and we have published their responses below, verbatim, in order of how they will appear on the ballot.
Watch LakeExpo.com for more candidate profiles this week, download the Lake Expo app in the App Store & Google Play Store, and watch LakeExpo's Politics page for the latest profiles and election results.
Camden County Commissioner - Districts 1 & 2
District 1
James Gohagan
I am running for the First District Commissioner of Camden County to restore transparency and attendance back into the office.
Term limits should be implemented on all levels of government and 16 years is long enough to become out of touch with the people's needs and become a full-time bureaucrat, interested in only protecting the system and self-interest instead of the people's actual needs.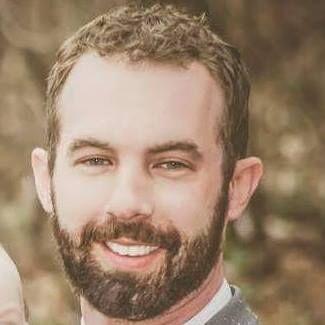 Helped restore transparency between the city of Camdenton and the public by starting the CITCAT board which dealt with the Superfund in the city.
Exposed the dumping of 1.7million lbs of contaminants into our water system.
Fought against the soccer complex which would have impacted our lodging industry with unfair taxes.
Rallied the public against the OTC vote which would have placed our citizens in a district that's population was much larger than ours.
Rejected PMDP which would have placed our county health data into the hands of the St. Louis health departments prescription drug monitoring program.
Key changes to prioritize would be simple if elected.
Cutting waste in the budget to stop the flow of good officers leaving out of our area. We train them and they leave for better pay, in 16 years they haven't been able to get that one figured out, yet a new office for the commission was needed!
Transparency would be my key goal as a commissioner. People want to know what is going on in their local government and too many closed sessions are currently taking place.
Attendance would be the other, as our current commissioner does not regularly attend the job or is scared to face any type of controversy.
Beverly Thomas (incumbent)
1st District Commissioner. B.S. in Accounting, Missouri State University. Previous positions include Real Estate Broker/Sunset Shores Realty; Owner / Lyon Home Care; Vice President/Belle State Bank; Owner/Thomas Accounting. Board of Directors: Missouri Ozarks Community Action; Lake Area Industries; Missouri Association of Counties. Member: School Board/School of the Osage; Lake Ozark Rotary; Lake Area Chamber of Commerce; Camdenton Chamber of Commerce; Camdenton Lions Club; Elks Lodge #2517. Graduate; Academy for Leadership in Local Governance University of Missouri. DECA Advisory Board, DECA Judge - District and State Competitions. Completed NIMS training, Agro-Terrorism Planning, Energize Missouri Planning - Residential/Commercial. Member Phi Kappa Phi Honor Society; Recognized in Who's Who / America's Colleges and Universities and in America's Outstanding Names and Faces. Lived in Camden County 40 years. 
We find ourselves today, as public servants working in an era of dynamic economics, stormy political discourse and facing another crisis. Public service is a high calling, born of abiding commitment to the greater good. It is not for the small-minded or the faint of heart. It demands impeachable integrity, selflessness, and fortitude in the face of criticism. Yet, that being said, I continue to feel an undiminished pride in working as a professional in local government. I know that Camden County has a brighter economic future, and is a kinder, gentler place because of the personal investment and labor of our County employees. They are the ones that answer the phones, answer your questions, repair your roads, protect and serve and make this a better place to live and work. I know that County workers, whether like myself, a sitting Commissioner or a member of a road construction crew, devote their lives to making our community a better place to live for all our citizens. It is our honor and our passion to serve. 
Government is a business. In fact, it is BIG business. And have you ever stopped to realize it is the only business that you get to have a say in who the managers are? It is a unique business in that its managers, "your elected officials" ae expected to fulfill many roles. We need to be ethically and morally honest, fiscally knowledgeable, business savvy, deal in public relations, be a negotiator, be compassionate and hard-nosed at the same time, deal with both constituents and employees and always be aware that we represent the interests of the people, not ourselves. Government service is very rewarding but also challenging to a family. It takes over evenings, weekends and activities. It can delay, postpone or cancel your vacation, and often becomes a part of family dinner at restaurants, and that doesn't take into consideration the phone call at midnight from an unhappy constituent. All of this is why it is important to me to feel that I can and have made a difference in my corner of the world. 
Serving is a humbling experience, a great honor and a welcome challenge. I hope to continue putting my education, experience and professionalism to work for Camden County.
District 2
James Adams
My name is Jimmy Adams; I live near Richland, MO near the southeastern part of the county which is in the Auglaize Township. I retired in 2018, with over 35 years working civil service with the United States Government at Fort Leonard Wood.
The last 11 years of my career, I was a Quality Assurance Supervisor. Our office was in charge of monitoring and overseeing over 15 programs pertaining to over 1200 pieces of equipment and 375 people to ensure that all departments did not go over their budgets and that all was in compliance with government regulations. Some of the programs that I monitored/oversaw was environmental, HAZMAT, safety , maintenance , supply , unscheduled maintenance, recycling, fuel and oil, library, hearing conservation, tool room ,fire, and credit card. My department monitored/ oversaw the maintenance and inspection on all military police weapons used for training at Fort Leonard Wood.
For 6 years, I worked as an Inspector monitoring Contractor/Government work to ensure Contractors met their requirements and obligations that were bid on. I have 5 years as a heavy equipment inspector diagnosing and ordering parts needed to repair over 1200 pieces of equipment. I was licensed to operate on over 20 different pieces of heavy equipment.
I worked 13 years as a Heavy Equipment Technician. I was selected four times to serve with a government management team from Ohio and California to conduct wage surveys within a 100 miles radius of Fort Leonard Wood. Purpose: to determine cost of living and pay increases for all wage grade employees in this region.
Before my federal government employment, I worked 4 years with Pulaski County Road and Bridge Department operating equipment to maintain roads in Pulaski County.
In addition to my career work, I have owned and operated a cow/calf business for 40 years and own and operate heavy equipment used on the farm to maintain private roads.
I believe all this experience would qualify me to be a good 2nd District Commissioner. With the Covid-19 situation, I believe tough challenges are ahead for all county and state governmental offices.
I believe a fresh set of eyes would be beneficial to meet the needs of all departments in Camden County. With county departments working together, we can keep Camden County the great place it is to live and to raise a family or have a great business.
Memberships: Camden County Republican Central Committee Member-Auglaize Township, St. Francis De Sales Catholic Church; and NRA. I am a lifelong Missourian.
I would like to get out and meet as many of the citizens of Camden County as possible, however like everyone, due to the Covid-19 virus, I am uncomfortable getting out as much as I should and meeting with people. However, you may look at my face book page, Jimmy Adams, and then select my 2nd District Commissioner page for more information about me. I would appreciate your vote in the August primary. Thank you.
Patrick Cochran
My Name is Patrick Cochran and I am running for 2nd district Commissioner.  I am a family man, Christian, father of one, and 5th generation resident of Camden County. I have been a law enforcement officer since 2010. I am running for Commissioner because I saw the need to improve Camden County. I believe I could either complain about what was wrong or become a part of the solution. I can do this by becoming a commissioner and effecting positive, progressive change. I believe one of my best qualities is to be communicate with the public and to listen to their needs.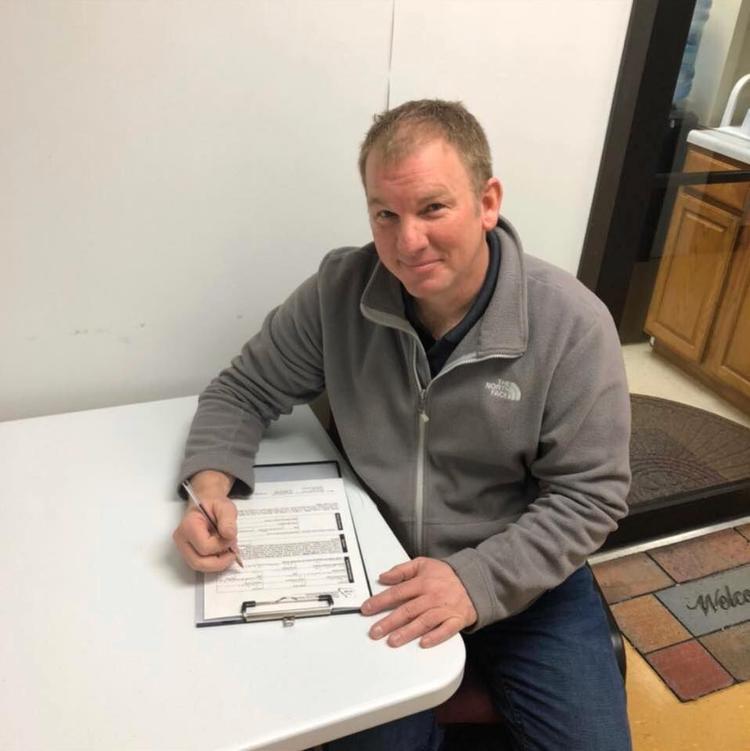 Driving the roads as a Camden County deputy over the last few years, I have gained a different perspective about our road and bridge. This is a view that many people who live here do not see. Speaking with people in the communities such as Stoutland, Montreal, Mack's Creek, Climax Springs and Edwards daily has allowed me to see the unique problems that occur with our roadways in Camden County and the need to fix them as a priority. If elected, I plan on managing your tax dollars responsibility within our road and bridge department. I would also like to ensure our roads are fixed appropriately and citizens' complaints are handled effectively.
Transparency is another priority of mine. I believe the public should have full knowledge of what our commission is doing. Being transparent with the community about our goals and objectives is imperative. The public should have information about capital improvements and changes that effect their daily lives. The public should also be able to have input on our projects before decisions are made. his also involves decisions that have to do with the constitutional rights of our citizens. 
Being a commissioner is more than a 40 hour a week job. I should be available to the public constantly and meeting with them daily. I promise if elected I will be available to the public to express their concerns about the problems and solutions within Camden County 2nd District. I will spend time in my office and out in my community, addressing those concerns. 
My final goal is bringing back family-oriented businesses and attractions to the lake. I love this county; its my home and I will always live here. Its important I invest in its successes as a citizen and a commissioner. 
Nathan Rinne
I have lived all over the country before settling at the Lake of the Ozarks. I have five children and my wife stays home to take care of them. Ive owned my own business since 2013 and carved a successful niche dping high end custom woodworking.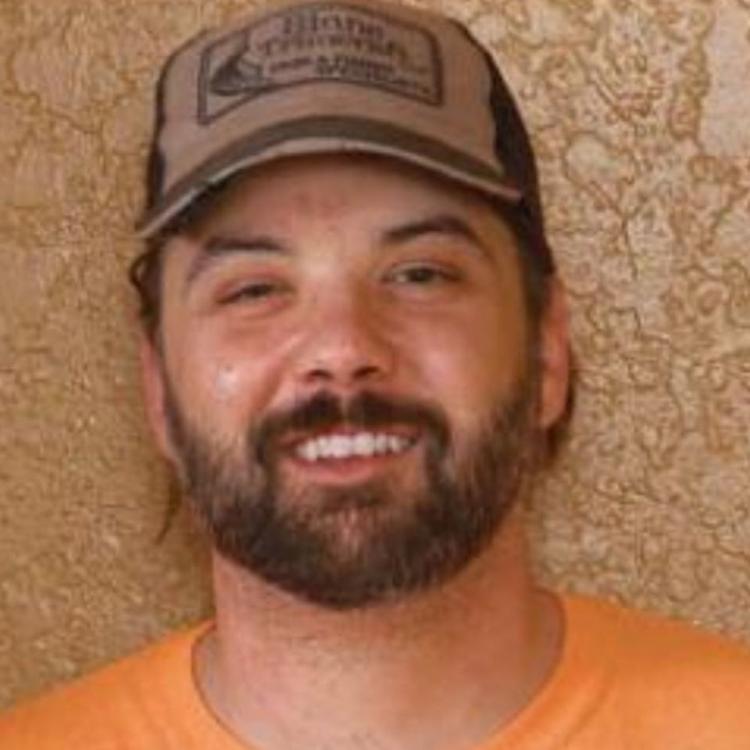 I decided to run because i see a need for meaningful economic development. Being the provider for my family also means making sure the are i call home has opportunities for my kids when they are grown. As it stands now, i do not see anything viable for them to stay in the area outside of a few choice jobs and self employment. I decided this year i would sign up to run for office in hopes that i could turn the area around by enacting pro business policies and luring industry using the various programs that are already available. It seems to me that our current leaders have no interest in this, so someone has to. Win or lose, i will continue with this goal in mind and hopefully work with whoever does win.
Don Williams (incumbent)
"My family are natives of Camden County, first settling here in the 1820s.  I grew up on a farm, attending Camdenton Schools and graduating in 1984.  I then attended Truman State University in Kirksville, Missouri, where I studied political science and history.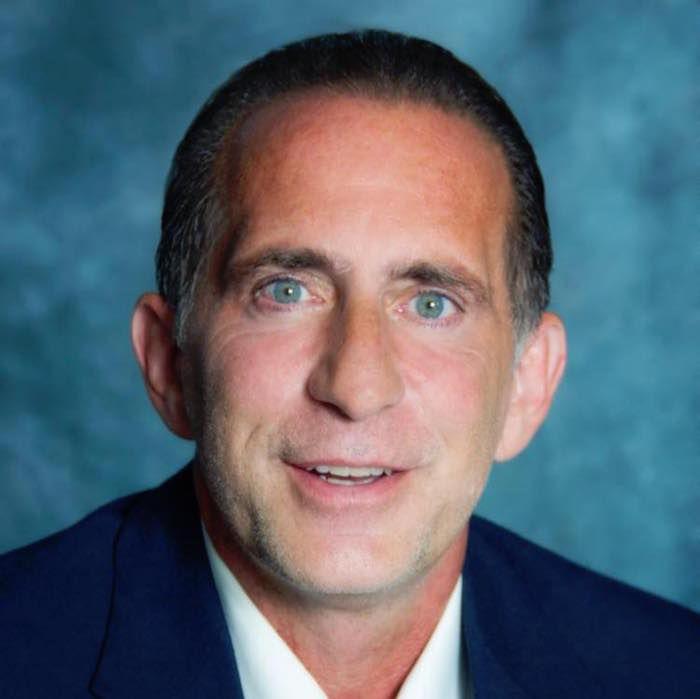 For about 28 years, I had a career as a professional dog trainer, training dogs for law enforcement, teaching narcotics and explosives detection, tracking, trailing and protection.  I also trained dogs for private citizens, which my wife still does part-time.  When I was elected as Associate Commissioner in 2017, I closed my dog training business so I could focus on working for the residents of Camden County.
Back in 2015-16, the commission was in constant conflict and the county government was paralyzed by all the controversy.  That's why I ran for office.  I knew that cooperation and mutual respect is required if you want to accomplish anything in government and, when I ran, even though I had many objectives that I wanted to work on, I only made two promises.  They were this: that if I was elected I would push for state audit of the county and I would set a standard for cooperation so that county government could start moving forward again.
Keeping that second promise made a long list of accomplishments possible.  What we have managed to get done is amazing, more than I could have hoped for, and they are really the accomplishments of the whole county government.  Here are some examples:
I searched for ways to save tax payer money and streamline government.  The result: we are now saving about $500,000 annually over when I took office.  The county credit rating was elevated to AA, one of the highest in the whole state.
We passed the first ever Animal Control Ordinances in this county and created the Drug Court and the Veterans Treatment Court.  We protected our 9/11 memorial Painting from attack by an outside atheist group.
We entered into a massive reorganization of the Road and Bridge Department and the results have been profound.  We installed  GPS tracking beacons on all the graders and dump trucks and created a half-dozen crew leader positions  for better supervision.  We created the R&B facebook page for better communication with the public.  And – with no new taxes and only marginal revenue increases – we delivered the largest R&B budget in Camden County history.  We created the Contracted Trucking Program which enabled us to install a record amount of gravel on county roads – almost double the usual annual amount.  Complaints dropped from 20-25 weekly to only one or two.  These are merely a few examples of the accomplishments of the last 4 years. 
In my next term, I want to find more funding for R&B and deputy salaries, rewrite the P&Z codes, and institute high-speed internet and good cell phone coverage county-wide. If I am re-elected, I will continue to be a good steward of tax payer dollars keep accomplishing great things for Camden County."