Missouri's Primary Elections are on Tuesday, Aug. 4, and at Lake of the Ozarks, the winner of a primary is considered a shoo-in for their seat in the November general elections. The stiffest competition for most seats happens during the primaries, rather than in the general elections.
LakeExpo contacted candidates in many of the higher-profile races—both local and state—that Lake of the Ozarks area voters will be deciding on Tuesday. We gave candidates a few questions to respond to, with a word limit, and we have published their responses below, verbatim, in order of how they will appear on the ballot.
Below are the candidates for 26th Circuit Judge. By way of background: the 26th Circuit covers Camden, Laclede, Miller, Moniteau, Morgan counties, with three elected circuit judges (as well as other, unelected associate judges). The circuit had only two judges until 2016. A case in which confessed child rapist Aaron Fisher had his case dismissed for violation of his right to a speedy trial thrust the notoriously overburdened and sluggish nature of the 26th circuit to the state legislature's attention. A third judge was added in 2016. Read more about the Fisher case and LakeExpo's extensive coverage, here.
Watch LakeExpo.com for more candidate profiles this week, download the Lake Expo app in the App Store & Google Play Store, and watch LakeExpo's Politics page for the latest profiles and election results.
26th Circuit Judge
1. Aaron Koeppen

I was elected by the people of Camden County to be Associate Circuit Judge almost ten years ago.  In that time I have presided over approximately 30,000 cases of nearly all types.  I have presided over cases in four of our five counties in the 26th Circuit and I carry a regular docket in Laclede County in addition to my Camden County case load.  Working with local leaders, I led the effort to establish a Veterans Treatment Court that serves Veterans in all five counties of our circuit.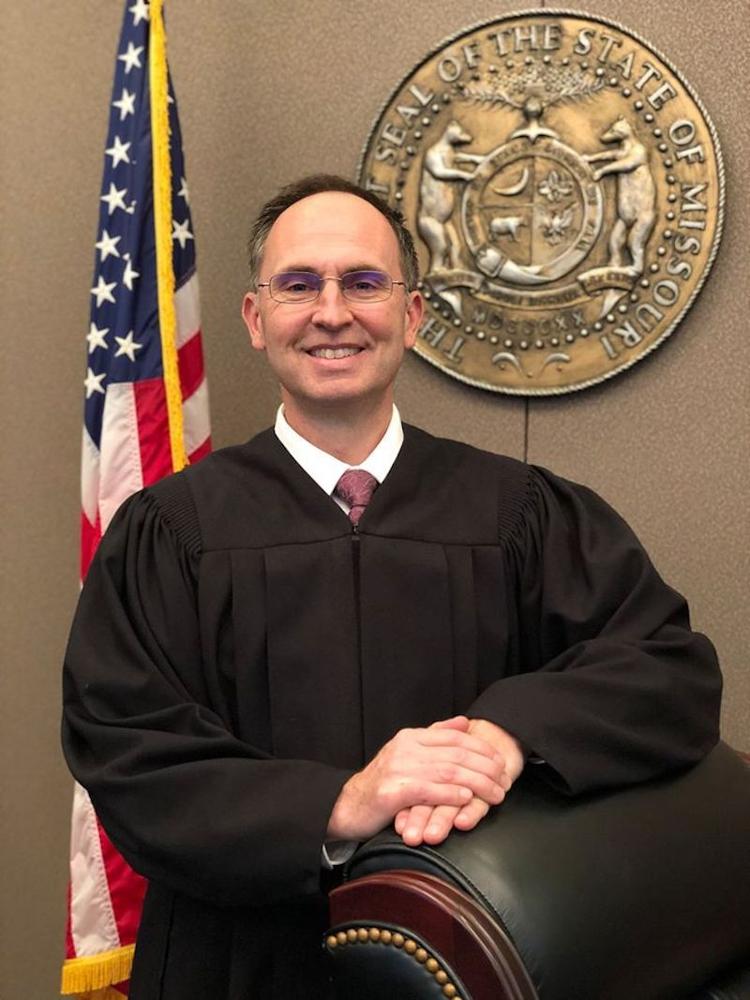 I also led the effort to create Drug and DWI Treatment Courts in our Circuit and I currently serve as Judge in the Camden County Treatment Courts.  I have taught evening college courses for more than ten years combined at Columbia College and OTC Lebanon.  I have been married to my wife, Nancy for 20 years and we are blessed with five amazing children.  It is my love for our community that motivates me to be your next Circuit Judge.  I am asking for your vote on August 4th.
2. Jeffrey E. Green
Jeffrey E. Green is a candidate for the 26th Judicial Circuit Court, Division III, a position being vacated due to the retirement of Judge Peggy Richardson. This Circuit includes Camden, Miller, Morgan, Moniteau and Laclede counties. Jeff and Debbie, his wife of 35 years, have been lifelong Republicans as well as members of the United Methodist Church.  They have 3 daughters, all of whom are married, and are expecting their first grandchild.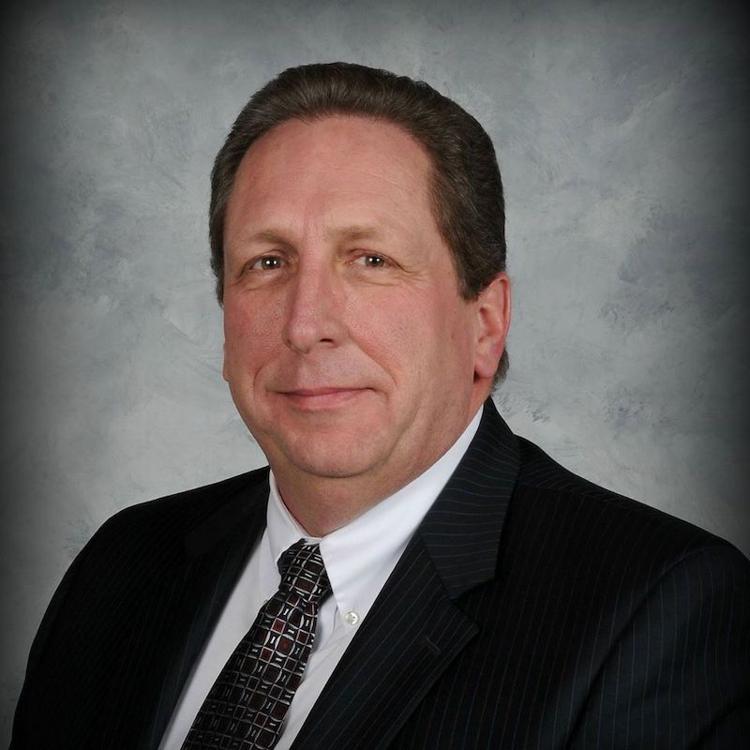 Jeff is a graduate of Tipton High School, received his Associate of Arts from State Fair Community College and his Bachelor of Science from Central Missouri State University.  He was employed by McDonnell Douglas Corporation in St. Louis for 14 years where he obtained his Juris Doctorate from St. Louis University night school in pursuit of an executive management position.   He has practiced law for 24 years and has served the citizens of the 26th Circuit for the past 20 years, maintaining offices in Osage Beach and California.
While practicing Criminal Defense and acting as a part time Prosecuting Attorney, Jeff simultaneously gained vast experience in Civil Litigation.  Criminal matters are a frequent focus of the news and it may appear our Judges only handle criminal cases.  However, Civil cases are a major part of the job.  Having a Judge that has the skills and experience necessary to make decisions that impact both criminal and civil cases is vital to the respect and integrity of the Judicial System.   Jeff knows the 26th Circuit Court holds a unique position as it handles a mix of civil cases due to our rural communities in Miller, Morgan and Moniteau Counties, the industrial and transportation matters in Laclede County, and the major tourist and vacation hotspot that encompasses Camden, Miller and Morgan Counties.
In addition to criminal matters, Jeff handles many complex civil cases in Circuit Court on a routine basis.  Those matters include Real Estate boundary disputes, Easements and Rights-of-Way, Eminent Domain, and issues regarding ownership of property.  His practice also included Personal Injury, Medical Malpractice and Nursing Home abuse and neglect.   He handles Department of Natural Resource actions, Discrimination, Insurance Claims, major contract disputes, manufacturing and construction disputes, Condominium and Timeshare development and disputes, and numerous Home Owner and Neighborhood Associations disputes.  Jeff also has vast experience in Adoptions and represented parents and children in Juvenile cases for most of his career. 
Giving back to our communities is high on Jeff's list.  He serves in a volunteer capacity as a board member and/or legal counsel to several charities, including Lake of the Ozarks Stop Human Trafficking Coalition, Grace Living Center, Ivy Bend Community Food Pantry, Miller County Board for Services for the Developmentally Disabled, and Morgan County Board for Services for the Developmentally Disabled.  As part of his service, Jeff handles Guardianships for the Miller County and Morgan County SB-40 Boards on a Pro-Bono basis, and has done so for many, many years.
"I would be proud to be your next Circuit Court Judge serving the 26th Judicial Circuit". 
3. Richelle Christensen Grosvenor
I am Richelle Christensen Grosvenor and I am running for Circuit Judge in the 26th circuit. 
The 26th Circuit includes Laclede, Camden, Morgan, Miller and Moniteau Counties. Circuit Judge Peggy Richardson is retiring and I am running to fill her spot. Circuit judges handle most of the felony criminal cases along with a civil docket.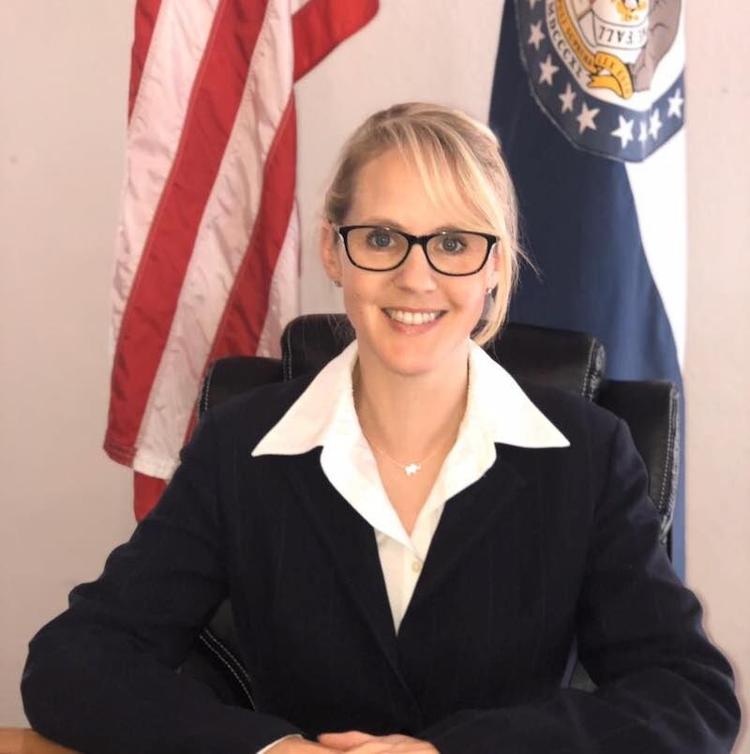 I have 20 years of legal experience as an elected prosecutor, a defense attorney and a civil litigator. I have served as a chief deputy assistant prosecutor, municipal judge, associate circuit judge, defense attorney – all in the 26th circuit. 
Prior to launching my legal career I worked in law enforcement, in police and sheriff's departments. I worked as a dispatcher, jailer and in records. As an undergraduate I studied criminal justice and sociology. 
Trial experience: I have extensive courtroom and jury trial experience. I have successfully handled jury trials involving murder, assault, robbery, burglary, stealing, drug manufacturing and distribution cases as well as DWI and animal abuse cases. I have tried cases as both a prosecuting attorney and a defense attorney. As a prosecutor I have put serious criminals behind bars where they belong including high-profile murderers. I am the only candidate with this level of jury trial experience. 
I have extensive experience working with victims, defendants and family members. I have in the course of my practice represented parents and children in legal matters. 
I currently practice in all five counties in the circuit. I have two law offices and am a small business owner. 
Why should you vote for me? A vote for me is not just about my experience, it is also a vote for integrity. Voters may be surprised to learn that judges can accept money and donations from attorneys who appear in front of them and also from PAC's (Political Action Committees). 
I am the only candidate in this race who is not accepting campaign donations. I believe a judge should be free from the perception of outside influence. I do not want to owe anyone anything. When I am in court, I don't want to wonder if the person on the other side has given money to the judge's campaign. Likewise, when I am the judge, I don't want anyone appearing in front of me to wonder the same thing. 
My husband, Rob and I, live and work in the circuit. We share three children, two of whom also live and work here. The third is deployed with the Air Force to Jordan. I am active in my church and am involved with the Pregnancy Help Center and Operation Christmas Child. 
I want to put my experience as an attorney and judge to use on the circuit bench and to make our communities better. It is not a stepping stone to a different job, it is my choice for community. I will be fair. I will be impartial. I will treat each case as unique, but also prioritize consistency. 
I will run with integrity, I will serve with integrity.