Missouri primary elections are Tuesday, Aug. 7: there, voters have the opportunity to choose a partisan ballot and vote for which candidate they would like to represent that party in the November general elections.
At Lake of the Ozarks, a range of candidates and issues (including proposed levies) will be on local ballots (which vary by county and municipality). LakeExpo.com contacted candidates in some of the more high-profile contested races with an opportunity to answer a handful of questions, and help voters understand where each candidate stands on issues general and specific.
Below is the list of five questions that were sent to Missouri Senate District 6 Democrat Candidates, followed by their responses. Senate District 6 encompasses Miller and Morgan counties at Lake of the Ozarks, as well as Moniteau, Cole, Maries, Osage, and Gasconade counties. View district map. (The Republican primary in Senate District 6 is uncontested, with Mike Bernskoetter as the only candidate.) Candidates' responses were limited to a word count, and are displayed below verbatim, unedited.
QUESTIONS:
1. What is your personal/professional background?
2. What is your connection to Lake of the Ozarks?
3. What do you think are the most important issues facing Lake of the Ozarks?
4. What, in your mind, is the role of government?
5. What bill(s) do you plan to file or issues do you plan to support in 2019, if elected?
--
CANDIDATE RESPONSES
--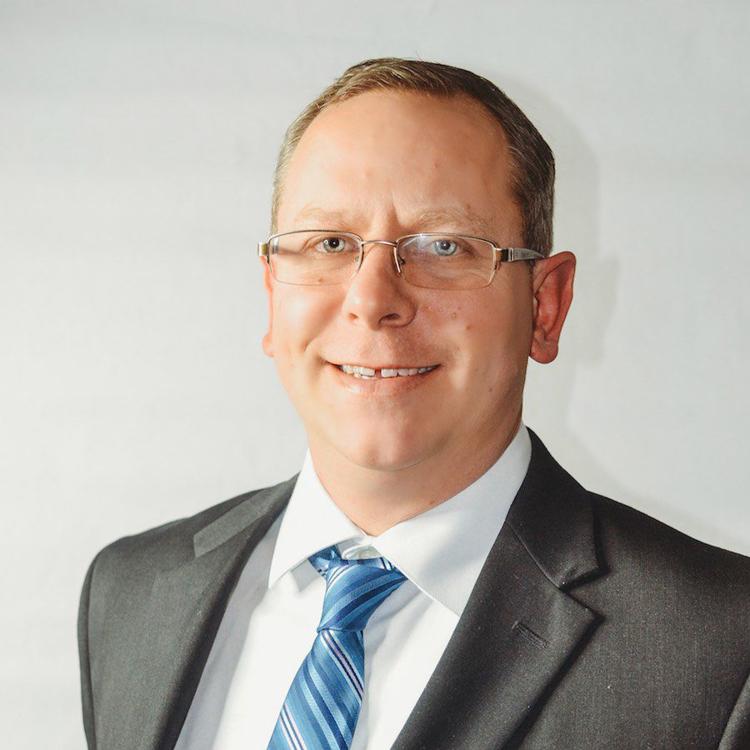 BRYAN STRUEBIG
1. I am a third generation floor layer at the Lake. I also own a small tax and accounting office in Eldon. I am also a part-time farmer and a full time father. I have a Bachelor's degree in Finance.
2. I am a proud graduate of Camdenton High School and have called the Lake home for most of my adult life.
3. I tend to look long term when looking at problems. The biggest issue I see at the Lake is exporting our greatest asset, our youth. We have some of the best schools in Missouri right here at the Lake, yet 95% of our youth graduate, leave and don't come back. This is due to a lack of economic opportunity to find a job that pays a living wage with benefits and the chance of retirement. We are already facing labor shortages in the Lake area and it is only going to get worse. We have to work to create good paying jobs here. Most of the skilled laborers are now making the trip to Jefferson City or Columbia where they can double their wages and get benefits.
The second biggest issue is sustaining what I call "the Lake Churn". For decades, that lake has grown as families who had Lake homes would pass those homes down to the next generation and retirees would leave the city to enjoy their Lake bungalow. I fear that may end with the Baby Boomer generation. They are the last generation that has had the good fortune to have pensions and other retirement options while also having enough income left to have savings. Over 60% of Gen X have no retirement and 65% of Millennials (who are now in their early to mid-30's) are shackled with student loans and cannot afford a $500 emergency.
4. State government should provide for its taxpayers needs in the form of infrastructure (roads, bridges, schools). It should not be beholden to the big money interest of large corporations. It should also contain a social safety net for to care for our elderly, disabled, and poor children.
5. I believe in fiscal responsibility in government. We have been making cuts to programs and services for the last 20 years while giving away tax cuts and credits. We now find ourselves in a hole. State workers are now the lowest paid in the nation. Many haven't had a raise in 9 years while watching their paychecks shrink and their pensions go from 100% funded to 60% funded. We cannot keep the state government staffed because we have failed to compete with the market. The D.O.C. is short 700 guards leading to extended lockdowns and putting state workers in harm's way. I would push for a real raise for those workers to keep them on the job as well as reinstituting the merit system that was taken away.
In order to do this, we have to fix the $241 million shortfall we continue to have from the phase out of the corporate franchise tax and undo the disastrous tax legislation that is estimated to increase that shortfall. The real question is how big that shortfall will be, because no one really knows. When a request for a new cost analysis was called for after all of the amendments were passed, it was called a stall tactic. No one knows how big a hole we will find ourselves in, but it will lead to more cuts and higher property and sales tax. I would also push for new sources of revenue from sports books, online sales tax, and recreational marijuana.
--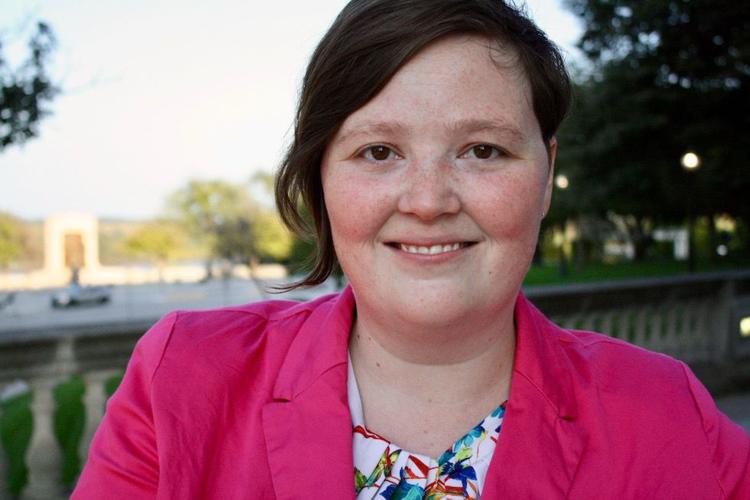 NICOLE THOMPSON
1. I am a workplace safety and health professional.  I recently started my own consulting company helping businesses effectively manage their safety and health programs and training.  I have a bachelor's degree in Occupational Safety and Health from the University of Central Missouri and an MBA from Western Governors University. I worked for Missouri Department of Labor and Industrial Relations for 9 years first as an OSHA Consultant and then as a Program Manager in Division of Workers' Compensation. My background as a workplace safety and health specialist has provided me with a lot of experience in reading and interpreting regulatory language.
2. I have extended family with a cabin on a cove in Climax Springs and we spend several weekends a year out on the lake during the summers.
3. I see flood risk as one of the most important issues facing the Lake area.  I would like to see increased regulatory oversight for the safety of Missouri's dams, as 84% are currently unregulated including 1123 dams with high hazard potential.  I would also like to see increased infrastructure spending to improve our levee system.
4. I believe the role of a democratic government is to protect individual freedoms while promoting civic engagement.  My platform is for a more Open, Honest, and Responsive Government in Missouri.  I see that as having legislators who listen to the needs of their constituents, bills that do exactly what they say they are going to do, and a government that is flexible and efficient enough to respond to the needs of its citizens.
5. One of my first goals would be to reversing the cuts to the corporate income tax rate.  Increased state revenue is needed to better fund our schools and infrastructure in Missouri.  I believe that fully funding these areas is vitally important to improving the economy in our state.  Businesses are more likely to base their location decisions on the quality of the workforce and on the availability of resources like roads and internet than they are on the tax rate.  Education and infrastructure are necessary to developing more local businesses as well.  I would also support Medicaid expansion, as this is federal money that our state is leaving on the table and this funding is necessary to keeping our rural hospitals open.
--
MOLLIE KRISTEN FREEBAIRN
1. I am Executive Director of Show Me Solar, where I have served on the Board of Directors since 2009.  I worked at the Missouri Department of Natural Resources for eighteen years on environmental issues involving power generation, transportation, industry, and agriculture.   Then I became a business partner and consultant at Missouri Solar Applications, the leading installer of solar systems in Mid-Missouri, involved in a wide range of activities to help launch the solar industry in Missouri.  
Missouri's solar industry became an exponential growth sector, adding $400 million to the state's economy.  Thousands of new jobs were created, employing more workers than the state's coal-burning power plants, while tapping less than one percent of the market.  The solar rebates were cut back by the legislature, then shut down entirely in 2013.   This left the industry in free fall, and many jobs & businesses were lost.   
2. I am enchanted by the breathtaking scenery of the seven counties of Senate District Six – Miller, Morgan, Moniteau, Cole, Osage, Gasconade, and Maries Counties.  Between the delightful people and historic towns, rivers, lakes, parks, shops, dining, fishing, hunting, camping, trails, wonders of nature, festivals,  … there is so much to see and do.  
I look forward to getting out to see them every chance I get - Listening tours, Rock Island Trail rides, brainstorming on even more exciting ways to open the countryside.  
I also encourage everyone at the Lake to visit our State Capitol in Jefferson City, one of the most beautiful cities in America. I am a call & email away at MollieForMissouri.com.
3. Promoting tourism, sustainable agriculture, supporting education and public health.  Tourism is vital here and the Rock Island Trail will bring new travelers to discover the beauty of Mid-Missouri.
4. The principal role of government is inscribed over the main entrance to the Missouri State Capitol – "Salus Populi Suprema Lex Esto" – The well-being of the people is the supreme law.  All elected officials and state workers are public servants, paid for with our tax dollars, to promote the well being and best interests of the people of Missouri.
5. Working to improve Missouri's quality of life 
We all want a prosperous economy with thriving businesses, good job, education, infrastructure, healthcare, and social security.  I will work with the Legislature, Departments such as Conservation, Natural Resources, Economic Development, to revitalize Missouri's economy.  The state must utilize its own most abundant resources – solar, wind, geothermal, and energy efficiency, to achieve energy independence.  
Focus on the people and issues without a voice in state government  
The number of children in Missouri without adequate food and nutrition is nearly one out of three.  Economically stressed communities, workers seeking a living income and benefits, the elderly and disabled who have had their benefits taken away.  Increasing teacher pay, restoring lost benefits to the elderly and disabled, some of whom have already died as a result, staffing for prisons which are now in urgent crisis, due to severe staffing shortages.  https://themissouritimes.com/52513/op-ed-drive-to-feed-kids-gearing-up-at-missouri-state-fair/   
Leaving a livable world for future generations 
This calls for Missouri to achieve energy independence, water security, and sustainable agriculture.  Promoting Missouri's business, agriculture, tourism, and manufacturing sectors, aligning our strategic plans with natural laws to promote water, ecosystem, and wildlife conservation.