Missouri primary elections are Tuesday, Aug. 7: there, voters have the opportunity to choose a partisan ballot and vote for which candidate they would like to represent that party in the November general elections.
At Lake of the Ozarks, a range of candidates and issues (including proposed levies) will be on local ballots (which vary by county and municipality). LakeExpo.com contacted candidates in some of the more high-profile contested races with an opportunity to answer a handful of questions, and help voters understand where each candidate stands on issues general and specific.
Below is the list of five questions that were sent to Missouri House District 123 Republican Candidates, followed by their responses. View district map. Candidates' responses were limited to a word count, and are displayed below verbatim, unedited.
QUESTIONS:
1. What is your personal/professional background?
2. Why are you interested in being elected as a State Representative?
3. What do you think are the most important issues facing Lake of the Ozarks?
4. What, in your mind, is the role of government?
5. What bill(s) do you plan to file or issues do you plan to support in 2019, if elected?
--
CANDIDATE RESPONSES
--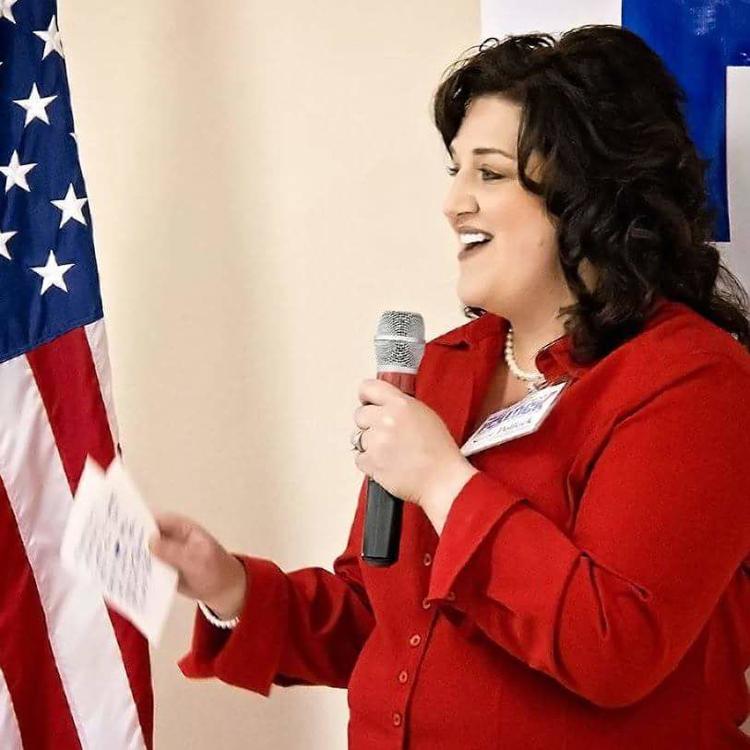 SUZIE POLLOCK
​​1. I am a Registered Cardiovascular Invasive Specialist (6 years at Lake Regional Hospital) dealing with heart and circulation issues. My husband is Darrell Pollock and we have two sons Stephen and Jordan. Our family owned and operated a small grocery business for 18 years. I possess a Conceal Carry Permit and shoot regularly as a hobby. My husband and I are members of Canopy Church in Camdenton where I teach children's ministry and Darrell sings in the Truelove Quartet.
2. ​I have spent my entire life from a farm girl in Kentucky to a medical career that spans over 22 years recognizing what needs to be done, and doing it. I have served as a Township Committeewoman and experienced the Missouri Legislature through the service of my husband, Darrell, as he served as State Representative in the 146th District from 2004-2012. My passion to serve deepened while learning how the legislature works and what the job requires. I have been endorsed by Missouri Right to Life. I have the highest rating possible from the NRA, and recently endorsed by Missouri Realtors Association. I am a strong Conservative Republican with a deep desire to serve, listen, and defend our values while seeking solutions for the people of the 123rd District.
3. USA Today named Lake of the Ozarks the #1 recreational lake in the country. Summer population is roughly three times the winter population. 68% of property tax bills are sent to addresses outside the lake area and it is estimated that revenue coming in from part time residents is even higher than 68%. We have needs very different than most communities and have much to protect. Our school districts are dependent on property tax revenue as are fire districts and other local services. Continually, legislators from other parts of the State introduce legislation referred to as the Expedia bills that would cause private home rentals to be subject to a commercial hotel tax. We must protect our homeowners, be they permanent or vacation/retirement owners.  Designating private homes as commercial property and taxing them would make it difficult for many to make their mortgage payments, causing them to lose their homes and driving real estate values down.  I wish to thank area legislators and the Realtors Association for fighting off this bad proposal.  After the Ride the Ducks tragedy, training and education of our Water Patrol Officers is essential to make sure our Lake is safe.
4. ​The goal of our founding fathers was to keep government as limited as possible, restricting the responsibilities of government to their constitutional boundaries. That is my goal too. Government should not do what citizens can do for themselves. Government should provide what citizens can't, such as police and fire protection, highways and roads.
5. Sometimes stopping bad laws and eliminating out-of-date or unneeded laws are as important as passing new laws or legislation. As your State Representative I would want to address one of the more pressing issues for our rural development that includes expanding Broadband for internet and cell phone coverage that impacts a large majority of the 123rd District. Small family farms, business/agribusiness, and our educational systems, must have these essential services to compete in today's technology dominated market place. Other areas that I intend to focus on would be tourism, safer schools, and health care. It is also important that we demand better service and accountability from our state government offices. I will look for measured ways to streamline government while cutting waste and abuse of our state's limited resources. Our tax payers deserve a small, but efficient state government.
--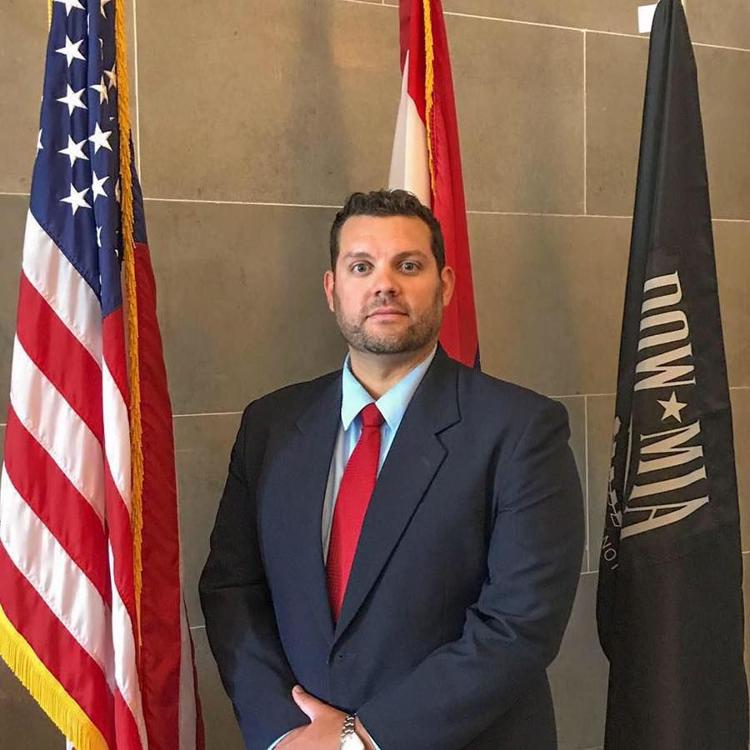 THOMAS WYATT
1. I am currently a Government and History teacher. Being knowledgeable with the way our government works, and is suppose to work, is important in regards to being an effective representative. Before I was an educator, I worked for the Central Workforce Investment Board and oversaw 19 counties here in the central region of Missouri with Camden and Laclede counties being two of them. As a coordinator with CWIB, I gained first hand knowledge and experience with the state and federal government. It helped me see where we can cut costs while also seeing the needs of rural Missouri and what we can do to help Missouri as a whole. I helped Missourians over the 19 counties find employment which was a great aspect of the position. I was able to give a hand up and not just a hand out. One important aspect of my position was helping repair and improve Missouri's infrastructure. While I was earning my degree in education, I was a department supervisor at one of the major resorts here at the lake and that helped me gain a lot of knowledge about the tourism industry and how vital the lake is to the economy of the district and Missouri.
2. I am running for State Representative to make a difference and to try to have a positive impact on the lives of everyone here in the 123rd District. I have a drive and passion to help protect our values and our rights that can't be matched. I want to be a State Representative to ensure our voice is heard at the Capitol. The 123rd District is a major contributor to Missouri's economy and we as a district must have strong representation that is respected and listened to by the legislature. I know I will be effective at having our voice heard and our needs met. I will work tirelessly to make sure that future generations have the opportunity to find success here in Missouri and are not hindered by an overbearing government.
3. There are truly a wide variety of issues that District 123 and Lake of the Ozarks face. Here at the lake I will work to protect the tourism industry and work to bring more industry and jobs to the lake area. With more full time year round employment, the lake area will be able to grow and see even more success. I will also work to help education and our schools districts provide a quality education that helps students find success in their life.
4. The role of government is to ensure and uphold the Constitution and the freedoms and liberties it brings to us as Missourians. There are many different facets of government, keeping those facets in check and protecting individuals and businesses so that they have the opportunity to find success is the role I want to fulfill in our government.
5. I will support and work on bills that help to promote the economy and encourage prosperity in the 123rd District. I also plan on supporting and working on bills that help cut back government intrusion into our everyday lives and roll back taxes. I will work on helping Missourians improve education and compete on a global economy with more rural access to broadband. Education is also critical to a successful Missouri. I will work on and support bills that help Missouri's education system. Supporting our older Missourians is critical to me and I will work and support bills that help our senior citizens. Please check out votethomwyatt.com and like us on facebook for more information about Thom Wyatt and his campaign.
--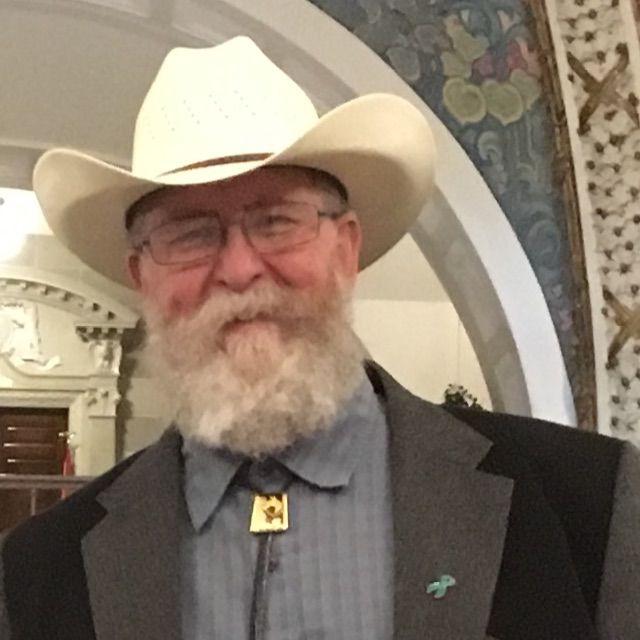 WES POWELL
1. Shortly after marrying at age 20 I started my own electrical contracting business. At 24 I was elected to Village Board and served as Mayor Pro-Tem. At 29 I became maintenance superintendent of a plant for an international manufacturing company. At 40 I left that position to dedicate myself full-time to growing a meat-goat/livestock operation.
My volunteer work includes president of volunteer fire department, and EMT-I; president of the SW Missouri Meat Goat Producers; court advocate for COPE (domestic violence shelter) in Laclede & Wright counties; treasurer of Lebanon Tea Party; council chairman of Sleeper United Methodist Church; current Director of Tri-County Christian School; citizen advocate for the Missouri Chapter of the Association of American Physicians and Surgeons. I actively support my wife's businesses in Camden and Laclede Counties bringing healthcare freedom to patients. Direct Primary Care Clinics LLC
2. The greatest threat to our liberties comes from government overreach, which has done nothing but cause great divide in our country. For the last eight years I have been in Jefferson City and Washington DC actively working to secure the freedoms guaranteed us by the Constitution. I firmly believe the free market is the answer to our economic woes, and that the unintended consequences of big government have a negative effect on our State. I can be instrumental in helping the State of Missouri regain its sovereignty.
3. The most important issue facing the Lake of the Ozarks is government intrusion into the affairs of small business. Small business is the heartbeat of the Lake. It is vitally important to the survival of the Lake that we remove the boot of government from the throat of small business.
4. The Missouri Constitution, Bill of Rights, Article 1, section 2 says, "That all constitutional government is intended to promote the general welfare of the people; that all persons have the natural right to life, liberty, the pursuit of happiness and the enjoyment of the gains of their own industry; that all persons are created equal and are entitled to equal rights and opportunity under the law; that to give security to these things is the principal office of government. . . ."
5. I will support property rights, healthcare freedom, and individual liberties. I will not compromise my principles and beliefs. As Calvin Coolidge put it, "It is much more important to kill bad bills than to pass good ones."
--
NATHAN WILLIAMS
1. I started my first business straight out of Camdenton High School. With a dump truck and a solid work ethic learned on the family farm, I started an operation that grew into neighborhood development, installing roads and infrastructure on large tracts. At the same time I partnered with my father in the cattle business on the farm that has been in my family for five generations.  I have worked on some of the area's most dynamic projects including the expansion of Camdenton Memorial Airport. I handled runoff and containment issues for the Lake Regional Hospital project. In short I work hard and have had success as both a small businessman and cattleman.
2. As a businessman and cattleman I have long experience with the economy and needs of the area. I understand the importance of public service. I am running for the state legislature to be a strong voice for the district and the area. I want to make sure that our area's needs are heard in Jefferson City. Further, I want to ensure that state government does not overreach into our lives or our pocketbooks. The 123rd District has been my family's home for seven generations and I want to improve the area's future for our children and their children.
3. In general the most important issue facing Lake of the Ozarks and the district is economic growth. That single issue has many facets. For the farmers and ranchers of the district a reduction of burdensome regulation is part of growth. For businesses large and small increased tourist traffic means increased revenue and growth. For our families, local control of schools and job opportunities are important to the future. Everyone, all across the district recognizes the importance of our transportation system and what that means to the future for all of us. As our economy grows, our opportunities and financial stability increase. Protecting our current economy from state government overreach is central to growth. Our district must have a strong voice in Jefferson City to see that our transportation system is improved and that our important position in the state economy is recognized, facilitating a growing economy in the district.
4. I am more interested in what government is not. Government is not intended to intrude on our lives more than necessary. It is not the role of state government to micro-manage our schools. It is not the job of state government to interfere needlessly in business and farming. It is not the role of state government to burden us with regulation. Government has a role in maintaining a safe transportation system, protecting our rights and opening the door to opportunity by staying out of the way as much as possible.
5. I am not going into the legislature with the goal of adding to the pile of laws we already have. There is a learning curve to any job and the legislature is no different. I will spend my time listening to the people of the 123rd District to see what they think might need to be addressed in the legislature. I do not have an agenda past serving the people of this district and seeing that they have a strong voice in the legislature. In terms of legislation that would certainly have my support, I would be very interested in reducing the number of abortions in Missouri, to zero if possible. I would support reasonable legislation aimed at increased funding for law enforcement at all levels. I would immediately fight against any legislation that would infringe our Second Amendment rights or place additional burdens on farmers, ranchers or businessmen.