LAKE OF THE OZARKS, Mo. — A truck ended up floating next to its owner's boat, at a mishap Friday afternoon.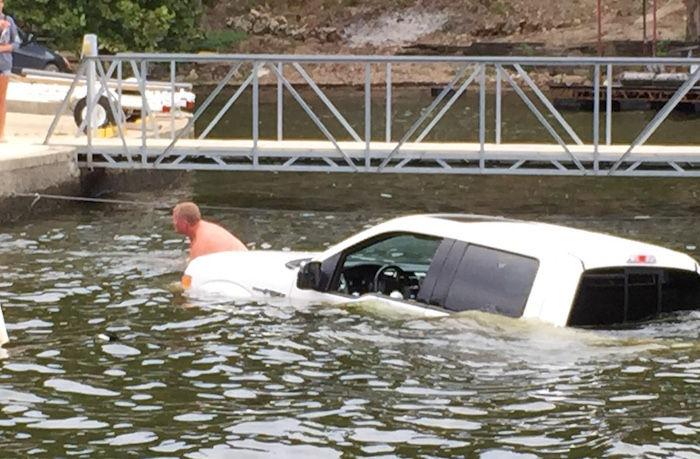 According to witnesses, the Ford F-150 was backing down the ramp at Pirate's Point, and the driver stopped and got out to release the boat from the trailer—leaving a female passenger in the front seat. But suddenly, the truck rolled backwards into the Lake, before the passenger could jump into the driver's seat to stop it.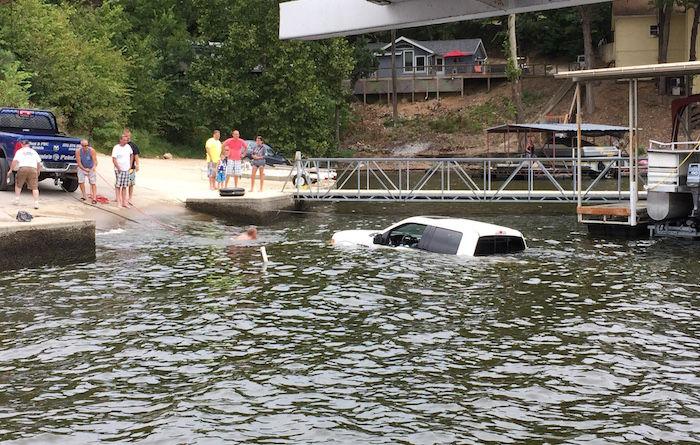 Marina staff plunged into the water and attached a hook to the front of the truck in an attempt to keep it from drifting further out into the water or sinking and getting stuck on the ramp underwater.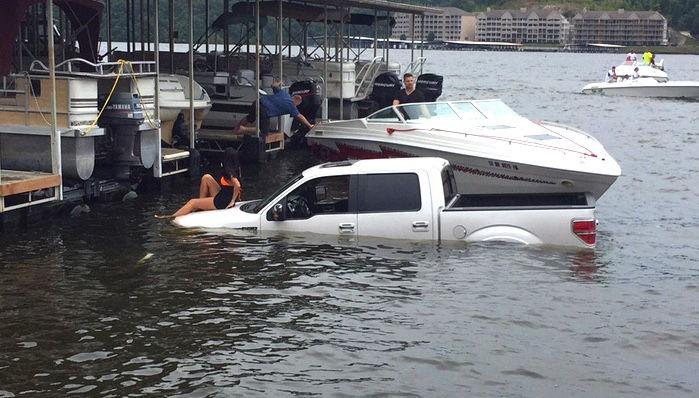 The truck floated near the docks for a while, alongside the boat it was previously pulling, until a tow truck arrived and pulled it out.
No injuries were reported as a result of the incident, but the truck was seriously damaged. This was (at least) the second time such an incident has occurred at the Lake of the Ozarks this year.
LAKE OF THE OZARKS, Mo. — A boater's nightmare came true for an Indiana man whose SUV had to…
Bedrooms: 6
Bathrooms: 5
Square Feet: 4100 ft2
Bedrooms: 5
Bathrooms: 6
Square Feet: 8478 ft2
Keller Williams Lake of the Ozarks Realty
573-348-9898
Currently Open