Summer is in full swing, and at Lake of the Ozarks, stay-at-home orders feel like a distant memory. One of the most-visited and most-recognizable spots at the Lake, Ha Ha Tonka State Park is the perfect local spot to explore and enjoy the outdoors.
The park has over 3,700 acres and features a badly burned, castle-like mansion built in the early 20th century with an overlook of the Lake of the Ozarks and the spring. The building and location were meant for "leisure, secure from worries of business and the excitement of city life," for the original owner, Robert Snyder. Read more about the history of the Ha Ha Tonka Castle at signs near the site.
But manmade structures aren't the only marvels at Ha Ha Tonka. Environmental sights include sinkholes, caves, a natural bridge and Missouri's 12th largest spring.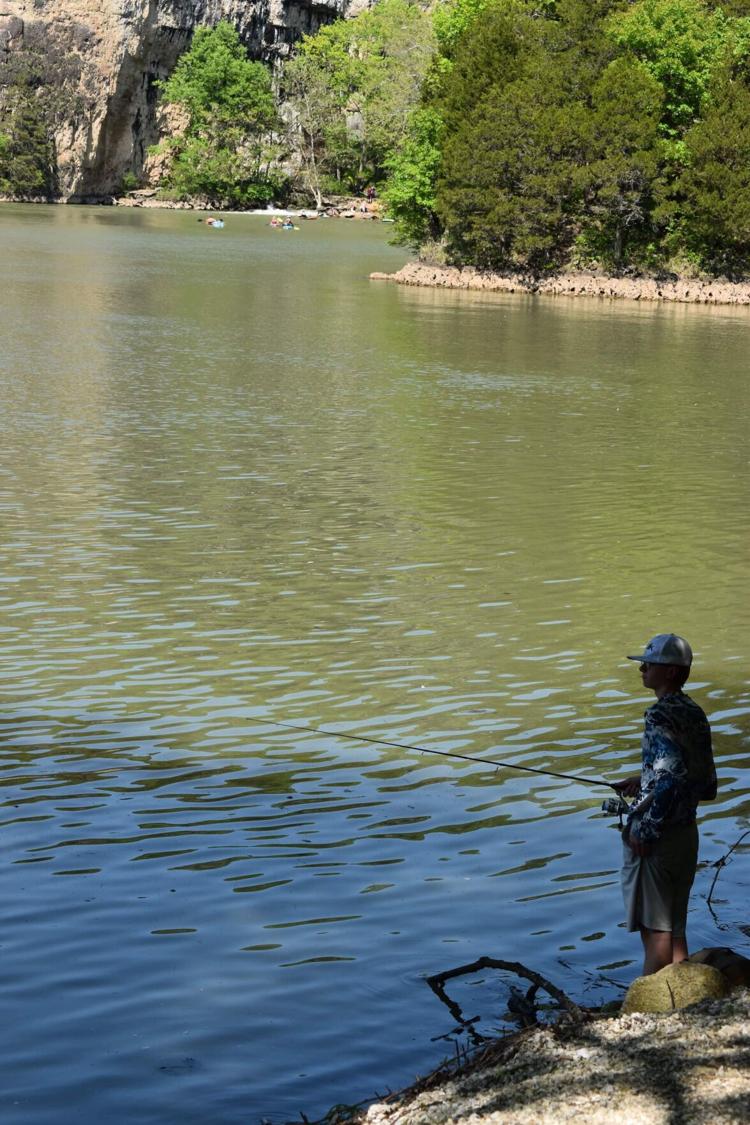 Hiking, picnicking, fishing and swimming are all possible activities at Ha Ha Tonka (supposedly translated from a Native American phrase meaning "smiling waters"). Trails range from short easy walks to miles-long hikes:
- Big Niangua River Trail – a rugged 13.4-miles path by kayak or boat
- Spring Trail – 1.4 miles that is wheelchair accessible
- Quarry Trail – visitors can see the two sandstone sites used to build the castle
- Island Trail – 0.4-mile loop that goes past Balanced Rock where hikers can walk along the spring to the breached dam
- Devils Kitchen Trail – a loop with boardwalks and natural paths the leads to a cave shelter
- Turkey Pen Hollow Trail – 6.5-miles hike with glades, woodland plants, a sinkhole and a camping area for groups of seven or more.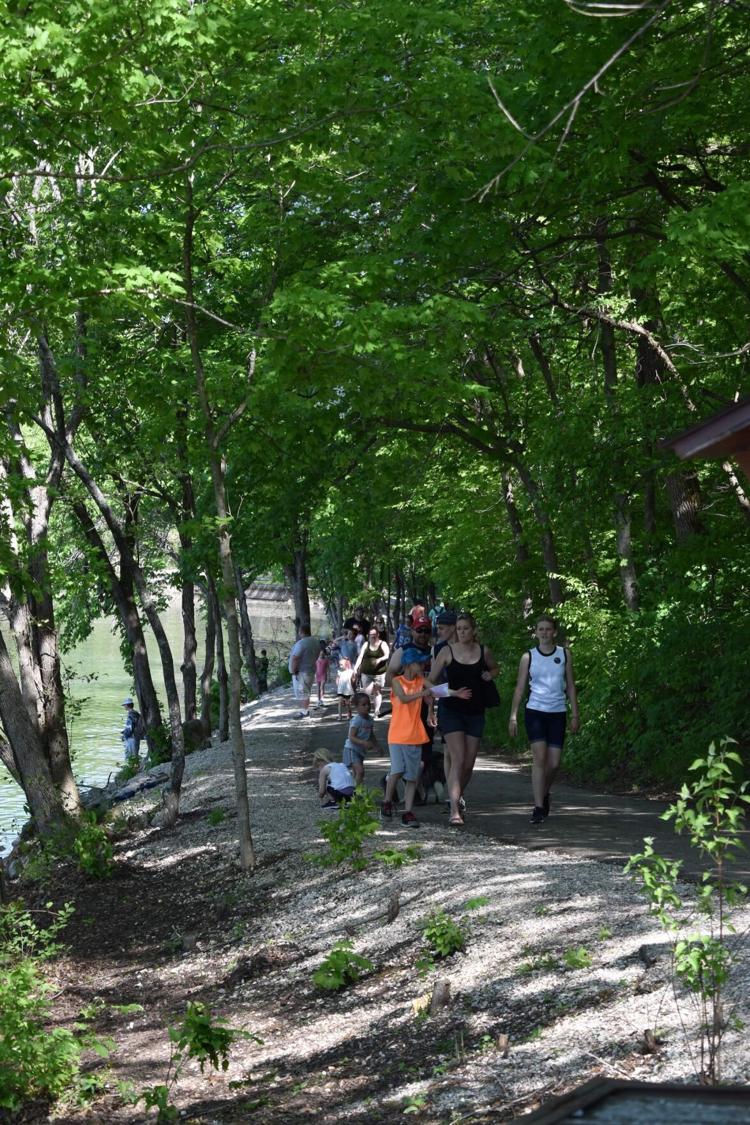 Visitors can also leave the beaten path and find spots to hammock. One good location is off the Island Trail on a little peninsula that offers a view of the Lake. Past visitors have carved their initials into a tree on the point, which can be climbed and provides a beautiful sunset scene. 
Down Tonka Spring Rd. and past residential homes, more adventurous types can go cliff jumping. After parking the car, walk 100 feet to find two flat spots to jump from that are approximately 25-30 feet tall into the Lake.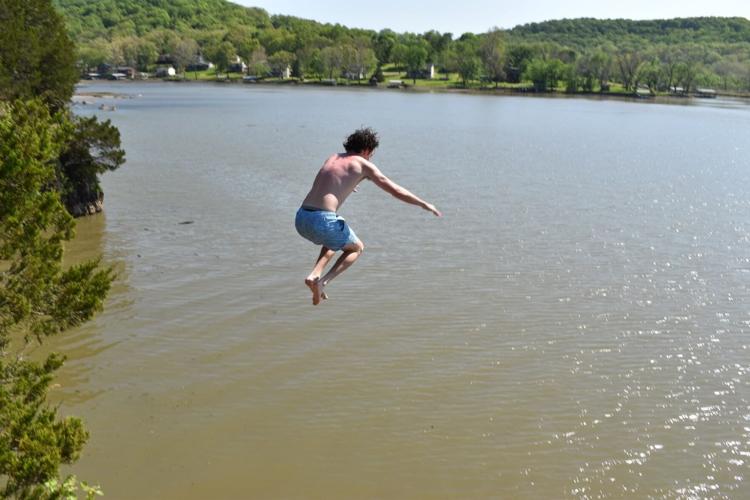 The spring, which pumps 48 million gallons of water daily, is not a designated swimming area but provides cold water in the lake when hot days come. For families or outings, there are 20 picnic areas throughout the park. Two locations with electricity, barbecue grills and bathrooms can be reserved for $45 per day. The Post Office Shelter also has available drinking water and a playground.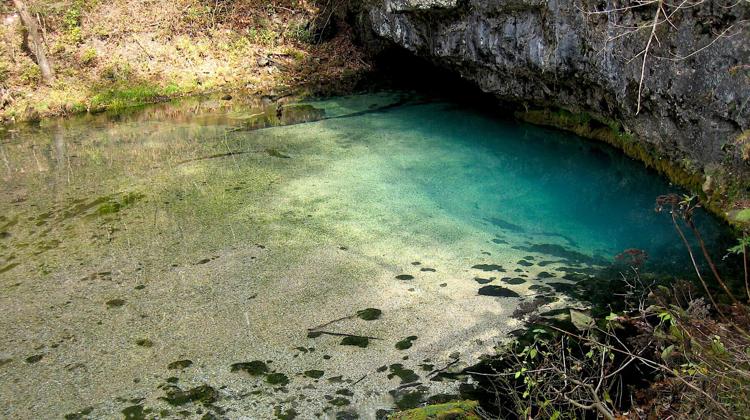 For boaters and hikers alike, Ha Ha Tonka has just about everything for outdoor recreation in the heart of Missouri's playground: Lake of the Ozarks.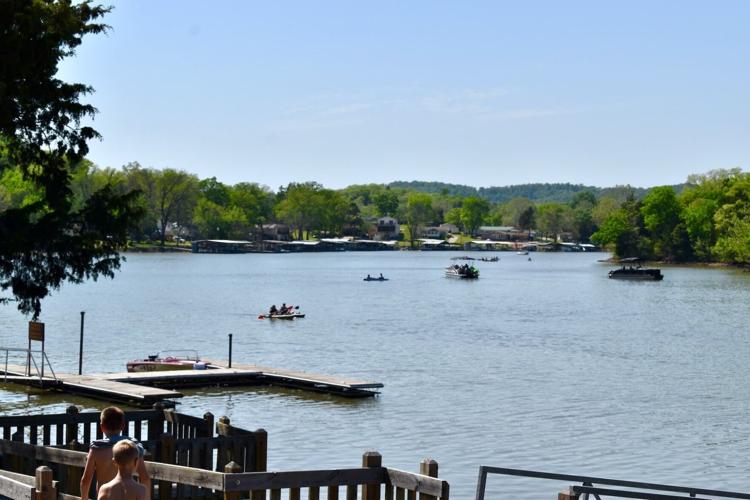 LAKE OF THE OZARKS, HA HA TONKA COVE — It's a common struggle when climbing awkwardly into a…