OSAGE BEACH, Mo. — A home was destroyed by a fire on Sunday, and officials say they are investigating the cause.
The Osage Beach Fire Protection District (OBFPD), along with Lake Ozark and Mid-County Fire Protection Districts responded to a fire in a single family dwelling on Cove Road in Osage Beach at 1:38 p.m. on Sunday afternoon.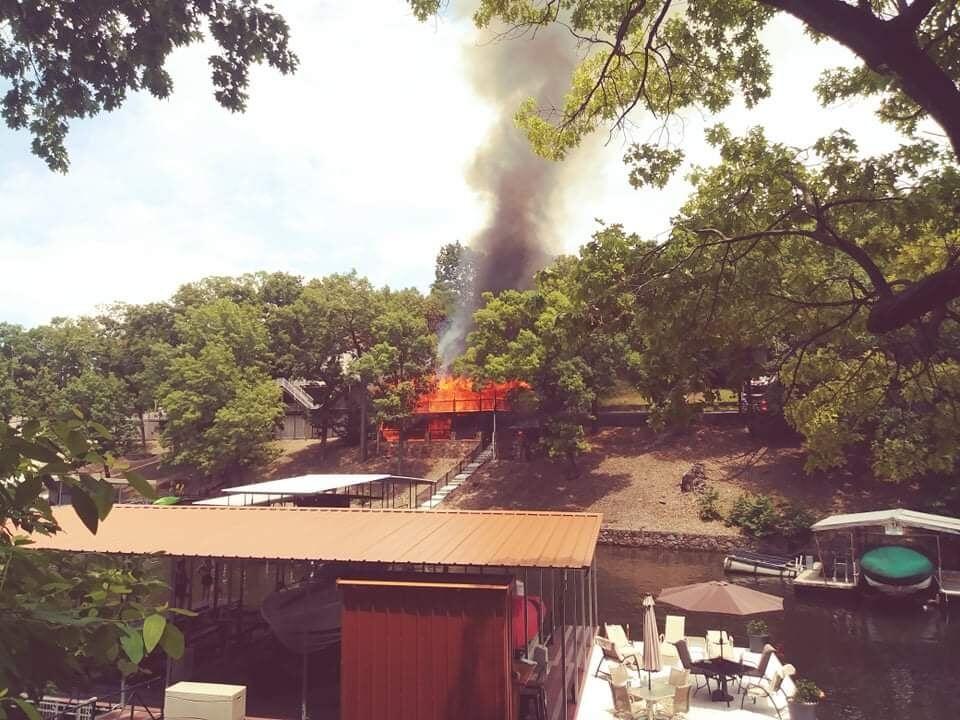 Crews responded from less than two miles and on arrival, reported smoke and fire that had already engulfed half the residence. Crews immediately deployed a handline (a firehouse that's operated and maneuvered by firefighters) to the main body of the fire and a second handline to protect from the fire extending to a neighboring house. Crews conducted a primary search and didn't find anyone inside and were later informed that the occupants left about an hour earlier.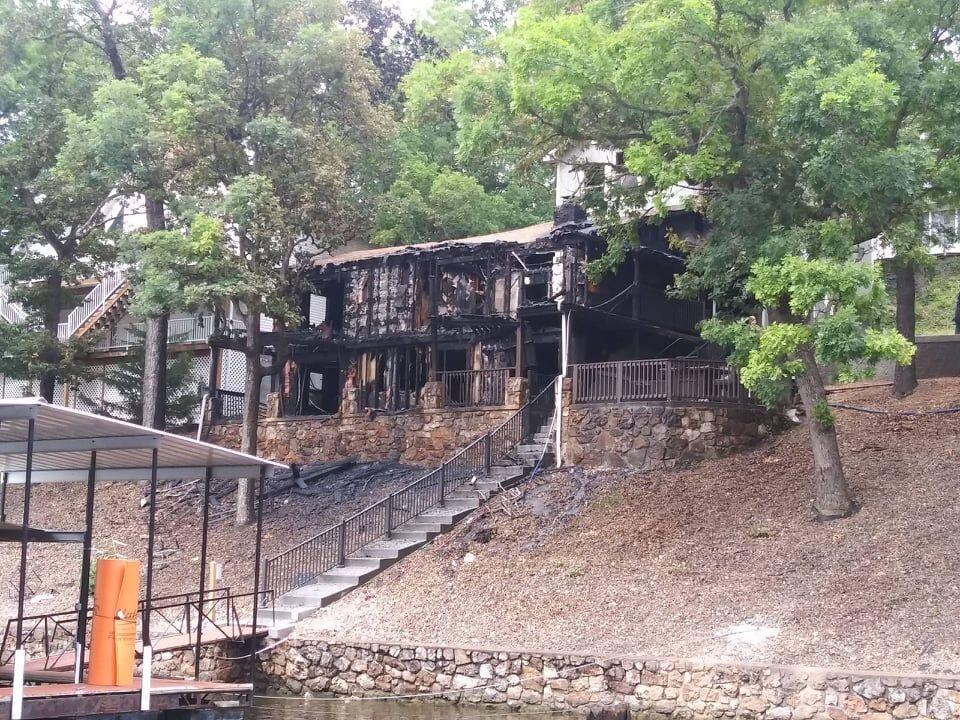 The cause of the fire is under investigation at this time, but neighbors reported the first flames they saw were on the upper level deck and spread extremely quickly, engulfing the entire lake-side of the house. The fire district says this suggests a grill-fire could be the culprit. There were no reported injuries.