LAKE OF THE OZARKS, Mo. — A body was found this morning floating under a dock near the 1-mile marker of the Grand Glaize Arm.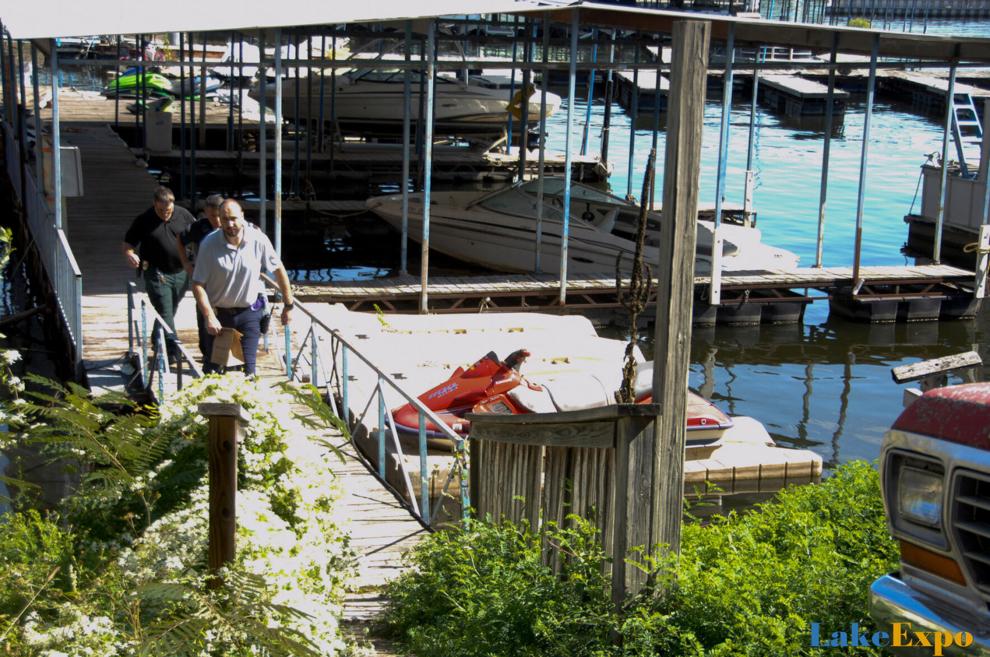 Marina staff working early, Thursday, Sept. 8, reportedly caught glimpse of a foot in the water coming from under a personal watercraft lift and an adjacent dock. The workers had reportedly noticed an odor for a couple days prior to the discovery, but the body had been hidden under a row of PWC lifts.
Upon the discovery, a worker immediately called the police and investigators arrived within minutes to secure the scene. 
Investigators on the scene told LakeExpo that the body was male and likely younger, although exact age was difficult to determine due to the time the body spent in the water postmortem. 
Investigators are not speculating about the cause of death and are awaiting the autopsy for positive identification. 
LakeExpo will update this story as more information is released during this ongoing investigation by police.