Leigh Ann Bauman, the Lake of the Ozarks real estate agent accused of conspiracy to commit murder, is prohibited with contact with her children. However, a gift to her children that included a reference to Bauman in the greeting has her in legal trouble.
Bauman, whose case made national headlines, was notified of the active warrant for her arrest on Thursday, stating that she had violated a child protection order. The probable cause statement for Bauman's arrest alleges she ordered gifts to be sent to her daughter for her 14th birthday. According to the document, the order was for 23 balloons, 3 large balloons, a "snack attack" candy bouquet, and a $30 Starbucks gift card. 
To the contrary, Bauman says her mother is the one who sent the gift basket; she says the note was signed from an aunt and uncle and "their sister," meaning Bauman.
But the probable cause document depicts an interview Miller County detective Mark Kordula conducted with the employee of Hy-Vee grocery store who took the order for the gift basket over the phone. 
The employee reportedly told the detective that the woman who placed the order over the phone called back the next day, asking if the order had gone out, to which the employee replied the order was getting ready to go out. The employee says the woman asked her to change the message on the greeting card from "love mom" to "love aunt, uncle and their sister" according to the document (the employee could not recall the aunt and uncle's name but remembered writing it). The employee said the woman on the phone was crying through the whole conversation, and told her she had to change the greeting because her lawyer had told her she was prohibited from seeing or talking to her kids.
The probable cause document says the invoice for the order — written by the employee — showed the name of the person placing the order as "LeAnn Bauman."
Bauman has been charged with violation of a child protection order, a Class A Misdemeanor, as a result. The bond has been set at $2,500.
Bauman tells LakeExpo she plans on turning herself in and immediately bonding herself out. 
Since bonding out of jail for her conspiracy charge, Bauman has been often seen publicly around the Lake of the Ozarks community. She had announced plans to race in last weekend's Lake Race powerboat races with her boyfriend and race partner, Serafino Cazzani. But those plans were torpedoed at the last minute when their boat wasn't ready in time.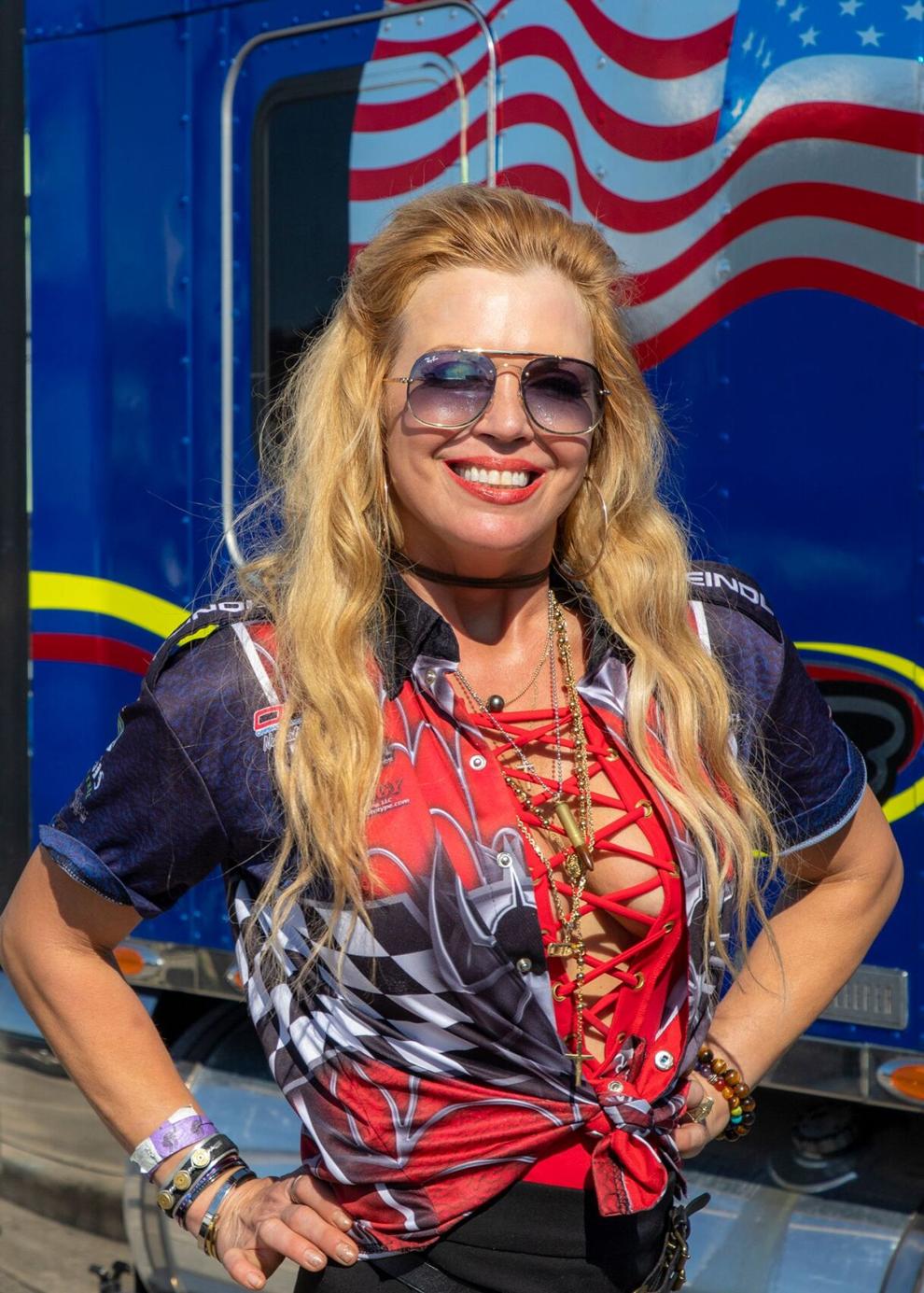 Notoriously busy, the former real estate agent is currently moving out of her house and says she has started working on a degree from Columbia College in Fine Art.
Bauman's trial for the murder conspiracy charge is set for February of 2022.
Related Coverage
CAMDEN COUNTY, Mo. — Leigh Ann Bauman, a Lake of the Ozarks realtor who made national news a…
CAMDEN COUNTY, Mo. — Leigh Ann Bauman, the Lake of the Ozarks real estate agent accused of c…
CAMDEN COUNTY, Mo. — Leigh Ann Bauman, a well-known Lake of the Ozarks realtor who made nati…
CAMDEN COUNTY, Mo. — Worried she might lose custody of her children, Leigh Ann Bauman paid $…