CAMDEN COUNTY, Mo. — The manhunt continues, but one man is in custody, following a double-homicide in Tunas over the weekend.
On Wednesday night, Oct. 3, officers from the Dallas County Sheriff's Department and the Lake Area Major Case Squad arrested Jeffery Dale Lee Stevenson for the murders of Joe and Brandy Allen of Tunas, Mo. Stevenson is charged with two counts of murder in the second degree, armed criminal action, burglary in the second degree, and stealing. He is being held in the Camden County jail with no bond.
Authorities are still searching for Billy Sage Medley, a 22 year old white male. Medley is wanted for murder and is considered armed and dangerous. Anyone with information on his whereabouts should notify the Dallas County Sheriff's Office at 417-345-2441 or call 911. Medley eluded police after a chase in August, when he was wanted on felony charges; he was never arrested.
Authorities are looking for a man on the run in Sunrise Beach.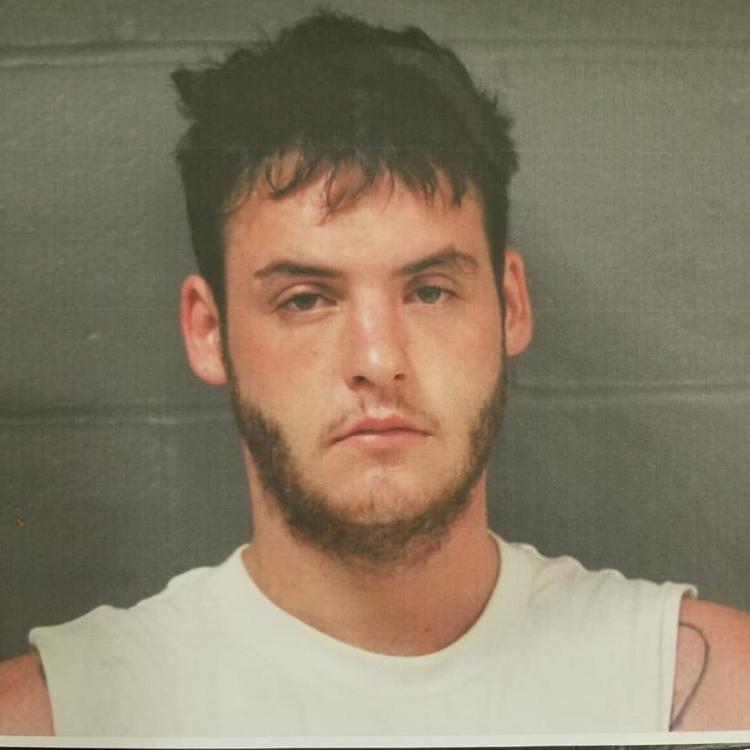 According to the probable cause statement for Stevenson's arrest, the double-murder was discovered by the victims' father/father-in-law, Ron Barclay. Authorities say Barclay was checking his cattle near 81 State Road PP, in Dallas County, when he noticed his son-in-law Joseph Allen's 1968 orange Chevy El Camino parked in the driveway with the door ajar. That was strange, Barclay thought, because the El Camino was sitting across a large wooden beam in the driveway. Family and neighbors later said the El Camino was a show car and was always kept locked in the detached garage. Barclay went over to investigate and found his son-in-law Joseph Allen and daughter Brandy Allen laying near the front porch, unresponsive. He called the police.
Video surveillance from a nearby business showed a vehicle—later identified as belonging to Jeffery Stevenson—speeding through the intersection of State Road PP and Highway 73 just after 4 a.m. on Sept. 30.
On Monday, Oct. 1, authorities learned that Stevenson was living in the basement of Maxine (Georgia) Webster, in Macks Creek. Joseph Allen's truck—which was missing from the crime scene—was located on a logging path near her property, authorities say, less than 10 miles from the victims' home, in Camden County.
Authorities say they also learned that Stevenson and Billy "Sage" Medley had been seen together on Saturday night, Sept. 29, and that Stevenson had a handgun at the time. Witnesses also told investigators that Medley and Stevenson had been trying to acquire paint to paint Stevenson's truck on Sunday night—hours after the crime had occurred.
Another witness told authorities he had purchased a .45 caliber pistol and ammunition from Medley and Stevenson on Sunday morning at around 10 a.m.; the pistol was turned over to investigators along with the ammunition. Authorities say that ammunition matched shell casings and a bullet recovered at the crime scene.