CAMDENTON, Mo. — On Tuesday, April 13, almost no one in Camdenton schools was wearing a mask.
That's a big change, and it's one of many brought about by an April 12 decision from the Camdenton R-III School District Board to eliminate district-wide Covid protocols.
The end of mask requirements might be the most visible change (according to teachers, essentially no students were wearing a mask on Tuesday, and most teachers and administrators were maskless, too), but many of the other practices rival it for significance. Here's a summary:
-
-BEFORE: Masks required, and students were being written-up for mask violations.
-NOW: Masks are optional and students will not be written-up related to mask-wearing.
-
-BEFORE: Desks positioned so students were six feet apart.
-NOW: Students can sit at normal distances and can work at tables facing each other.
-
-BEFORE: Students may not share any school supplies with one another (paper, pencil, etc).
-NOW: Students can share supplies.
-
-BEFORE: Students with a positive Covid-test, or who were considered to have been exposed to Covid, were required to quarantine away from school for a time. One district health staff member lamented to Lake Expo that the quarantine requirements had buried staff under an impossible workload of tracking down students, notifying parents, and contact-tracing.
-NOW: No students are required to quarantine, and parents are asked to use the normal level of pre-emptive caution they would use, and not send their child to school if he/she is ill. The health department or a doctor may recommend a quarantine, and Camdenton R-III School Board President Gail Griswold said students will not be penalized with absences for voluntarily quarantining.
-
-BEFORE: Parents were not allowed to enter school buildings.
-NOW: Parents are allowed to enter school buildings.
-
BEFORE: Students could not use their lockers.
NOW: Students may now use their lockers.
-
BEFORE: Students could not use water fountains.
NOW: Students may use water fountains.
-
Then there are the many small changes related to in-person events, such as the 6th Grade Parent Night, which is an evening that helps parents with children moving to middle school navigate that transition. Middle School Principal Matt Stacey announced on Tuesday that Parent Night would be able to be held in-person. The event is set for April 20, at 6 p.m.
The changes come after the Tuesday, April 6 elections made a major shift in the dynamic of the district board. Two seats on the seven-member board were up for election, with former Board President Chris McElyea opting not to run for re-election, and board member Laura Davis seeking re-election. Voters instead went for Gail Griswold and Brian Butts, both of whom had run on platforms of grassroots reform.
Griswold, Butts, Callie Henze, and Troy Risner voted for the decision to remove Covid protocols; board members Courtney Hulett, Nancy Masterson, and Eric Walters opposed it. Walters told Columbia news station KOMU he moved to table the decision in order to get more information from stakeholders. "As a board of education member, it is my responsibility to represent all stakeholders. That includes our community, our students, our teachers and our staff," he said in the KOMU interview. "My motion was made to delay any decision until after we sought data on the opinions of all stakeholders, health department and school health experts."
This week, after the board's vote, Griswold wrote in a press release that the district would still be keeping a close eye on any potential Covid outbreaks and would make adjustments as needed. Griswold pointed out in an interview with LakeExpo that, long before Covid, the district had the prerogative to cancel classes in case of a viral outbreak like influenza, and it still has that option.
Social media was abuzz about the news, with a large number of positive responses, and some negative as well. Griswold and board member Callie Henze told Lake Expo the response they had received was overwhelmingly positive.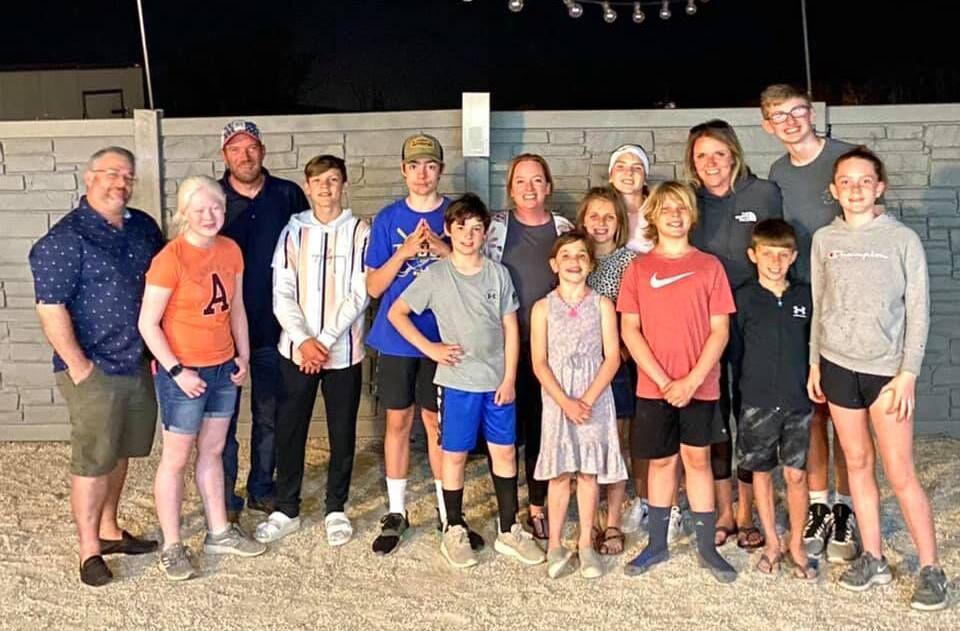 Griswold noted some criticized the board's decision, as they worried it would cause the district to forfeit federal funding. The district — the largest in the Lake of the Ozarks region — has a $55 million annual budget. "The new rules do not prevent us from receiving Covid funding," Griswold emphasized. She says the money, which comes in multiple rounds, could total several million dollars, and while districts must spend the money for Covid-related expenses — such as an air filtration system — there are no specific Covid-protocol requirements for the district to receive the money. Griswold says there has been a lot of confusion about that, but she reiterated: "It doesn't require you to have any Covid protocols to receive it."
Shelley Davenport, a full time substitute Paraprofessional at Osage Beach Elementary, wrote on her Facebook page, on April 13: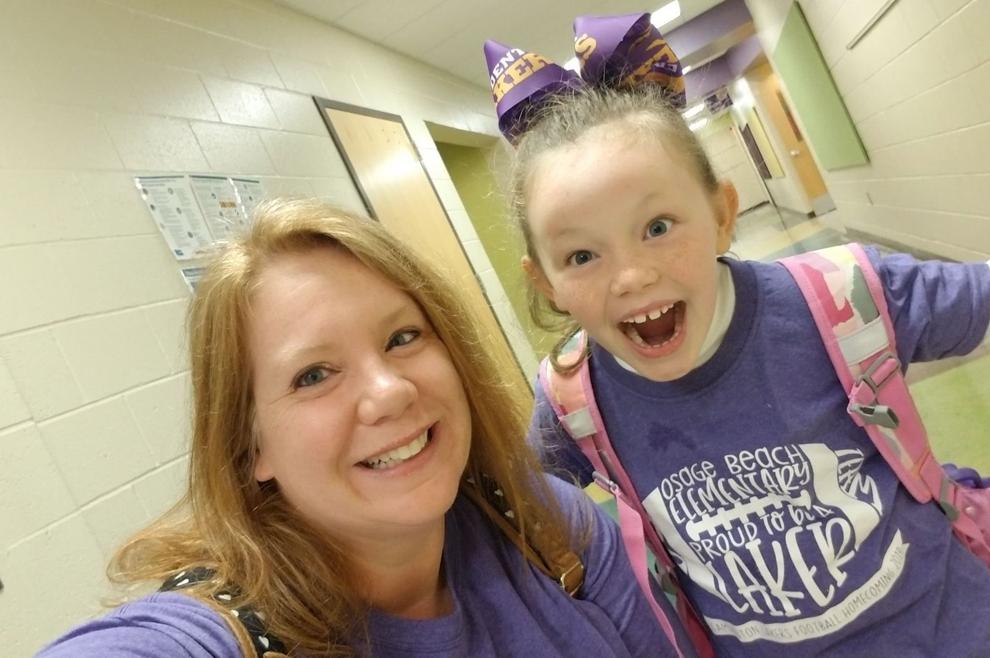 "It also means we might be able to have field day and maybe even a field trip this school year. And classes can take the all important class photo as a group, standing next to each other, with their teacher and the principal!!! And the older kiddos can actually get lockers and they don't have to carry around 30 pound backpacks and lunch boxes all day.  Yay!!!  
"It also is just a massive reduction in stress. I cannot tell you how many times I've seen a kid get so upset and stressed out because they cannot find their mask and it's time to walk to the cafeteria and they don't want to get into trouble because they've lost their mask yet again. Or worse yet, the tears that come when a child realizes that they accidentally threw away their mask when they dumped their lunch tray into the trash can. Not only do they fear getting in trouble at school but they know mom & dad will be upset that they have to buy another new mask. Ugh. It's so awful to see. The emotional stress that comes with all of it.....I'm so glad it's over."