No one knows for certain how the name Eldon was chosen. Legend says it was in honor of an English nobleman named John Scott, 1st Earl of Eldon, a barrister and politician who served as Lord High Chancellor of Great Britain between 1801 and 1806 and again between 1807 and 1827. But we can thank George Riley Weeks, a Civil War veteran, and his wife, Almira, for laying out Eldon's future on a parchment sheet when they platted the city in 1882.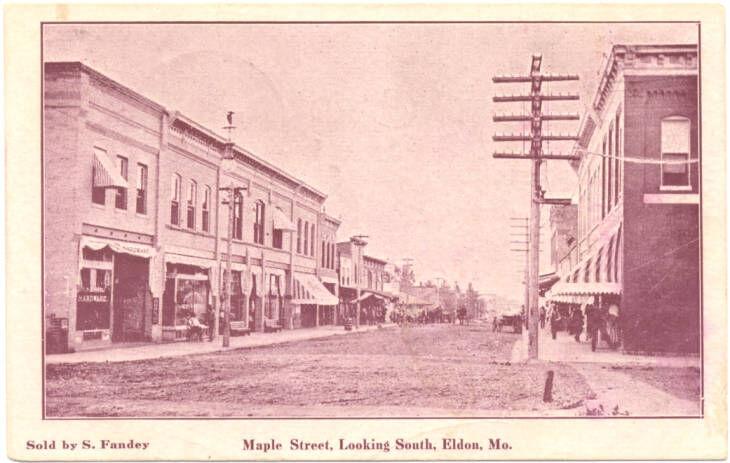 It was at that time that a main railroad track originally slated to go through Aurora Springs ended up bypassing the town. The track went through Eldon instead, creating a huge boom in the following years. Houses were built for the numerous railroad workers, businesses popped up everywhere, an upgraded telephone system was installed, and a water tower was built, resulting in Eldon becoming the most prominent city in Miller County.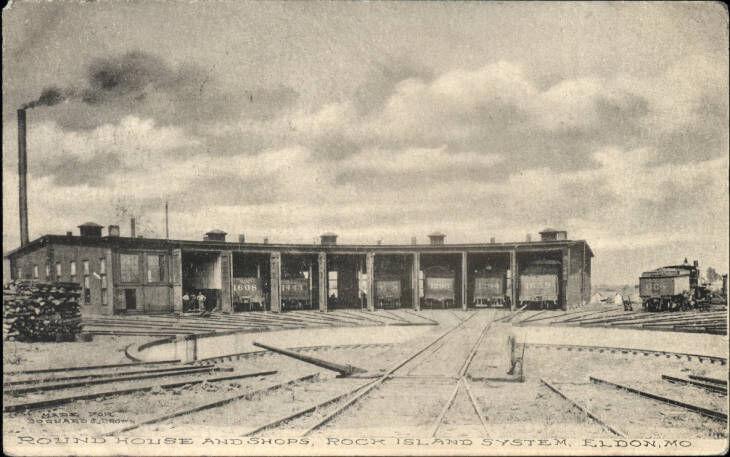 However, a century later, the reduction in rail traffic and the development of Lake Ozark and Osage Beach led to a decline in Eldon's position and economy in the Lake of the Ozarks area. With its lower housing costs, the city mostly became a bedroom community for Jefferson City and the Lake.
Poverty, drugs, and unemployment became a blight for the small city that still retains much of its quaint charm of yesteryear. But times are a-changin' for Eldon; development in key areas suggests a revival for the community is on the horizon.
A Re-Developing City
Growing Workforce
When Quaker Windows and Doors announced in October 2018 that they would be opening a 200,000-sq-ft. production facility in 2020, it brought new hope to the Eldon community in the promise of about 150 new, good-paying jobs. The facility opened in May 2020 and is steadily hiring new capable team members as all production lines become fully functional.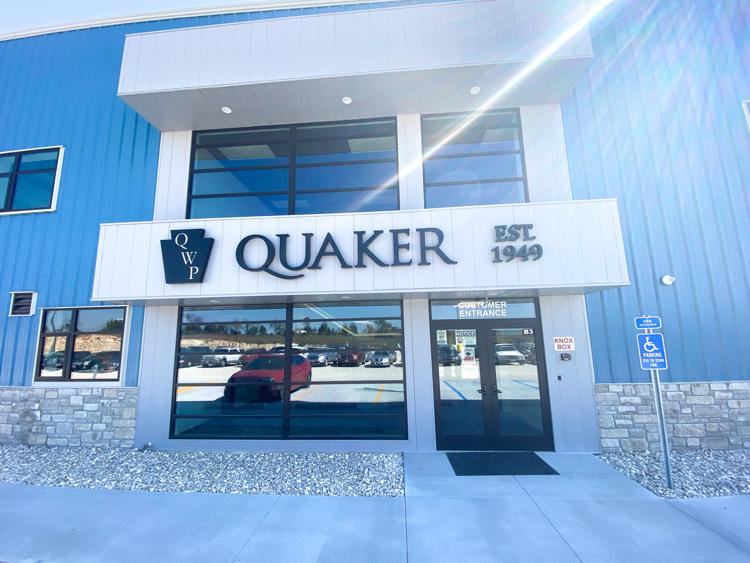 "Eldon has a quality workforce that continues to improve," said Matt Davis, Superintendent for the Eldon School District. "The State Fair Community College in Lake Ozark has partnered with Adient Eldon, the city's biggest employer and a global leader in automotive seating systems and components, and Gates Corporation in Versailles, a global leader in power transmissions and fluid power products and services, to provide customized training for their employees. This culmination of this effort helps to make a great workforce in Eldon."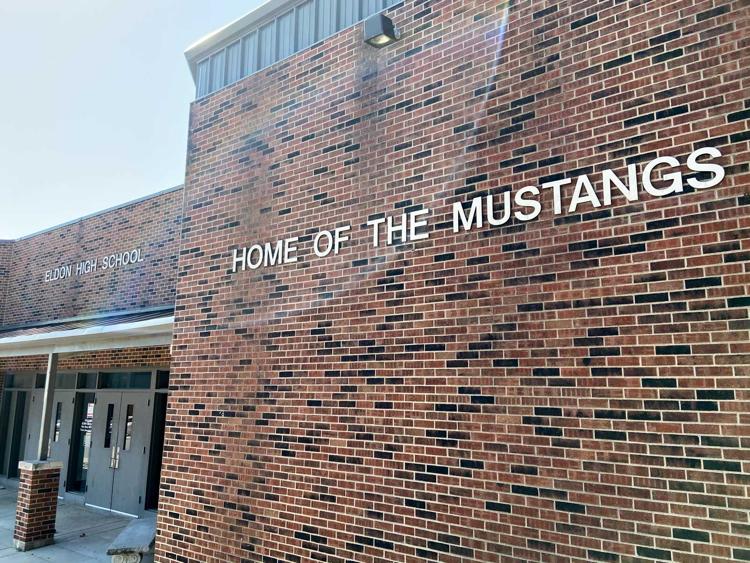 "The Eldon Career Center provides technical training in several program areas," Davis added. "Our students can graduate from the Eldon Career Center and go straight to work. Over ninety-five percent of graduating classes at Eldon High School will have taken a class at the ECC."
On June 2, 2020, Eldon voters overwhelmingly passed a $2.5 million No Tax Increase Bond Issue called "Proposition Together We Rise," which addresses the high number of students at South Elementary School. The result will be a two-story addition, moving third graders to Upper Elementary and sixth graders to Middle School. The community clearly agreed with the Eldon Board of Education's position that the passing of this proposition would greatly benefit those students and their prospects.
Company With A Vision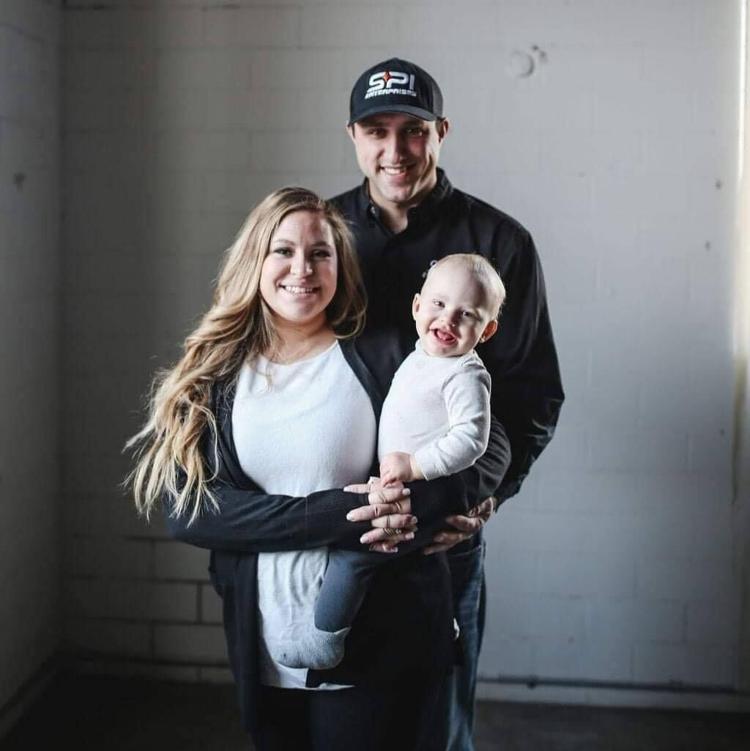 Husband-and-wife team Shannon and Katie Imler have started several businesses that are renewing pockets of Eldon, while creating jobs. The first is SPI Enterprises, a construction company that provides new construction, remodeling, and design services for nearly any project at any budget. With the population growth that the area is experiencing, SPI is helping answer the housing needs of Eldon's growing workforce. Take a drive down South Maple in Eldon: SPI has renovated many downtown business spaces, using the latent industrial chic these old buildings hold and offering unique, renewed commercial spaces for businesses.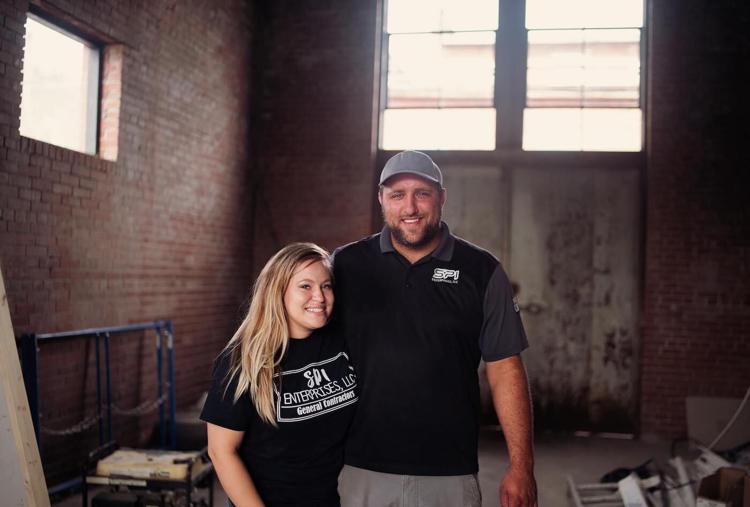 The Imlers also took the old 1930s Kraft Food Factory on E. North Street and remodeled it into a stunning 3,400-sq.-ft. event venue called Warehouse 55, which is available for weddings, parties, and other occasions.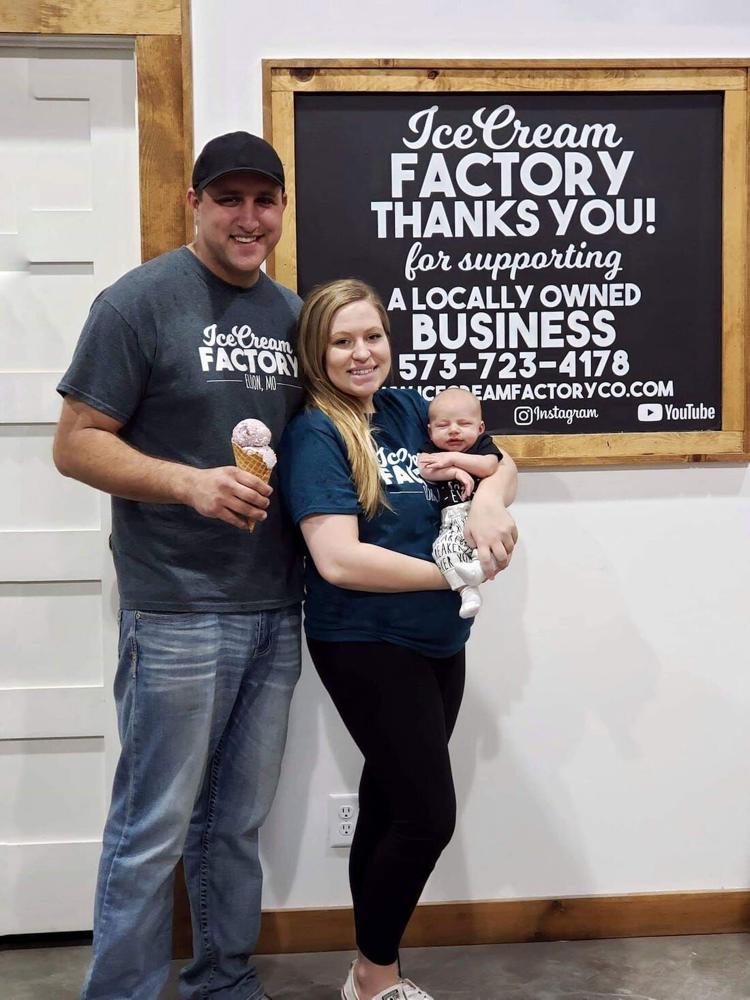 Then they opened the quaint and instantly popular Ice Cream Factory around the corner, further helping in the beautification of the city and making it a better place to live and visit. Already, Ice Cream Factory has become a buzzed-about spot to get a scoop (or three), across the Lake area.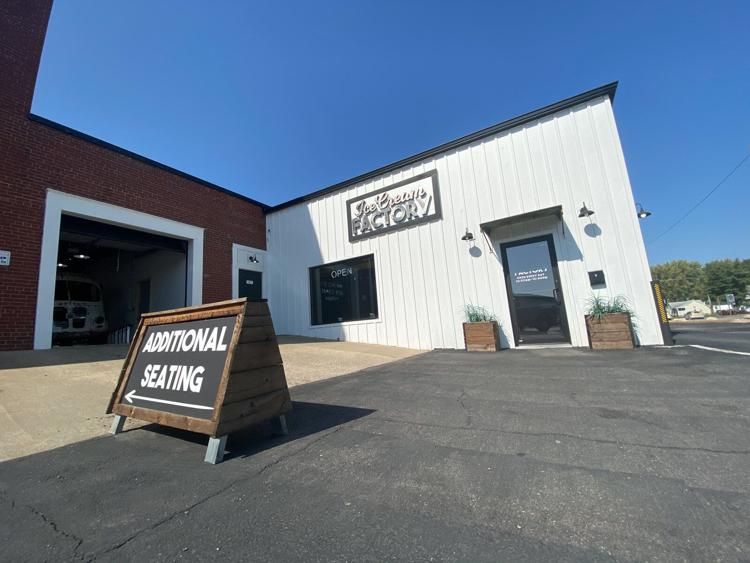 In fact, "Permits for new home construction in and around Eldon are up by about 50%," says Don Smith, the new City Administrator. Developers are also interested in purchasing land to build new homes and subdivisions.
The Missouri Rock Island Trail & Depot
Formerly a rail corridor, Eldon may someday be a hiking trail corridor.
In December 2019, Missouri State Parks signed a rail-banking agreement with the Missouri Central Railroad, a subsidiary of Ameren, the Rock Island Corridor which stretches from Windsor to Beaufort for use as a biking and hiking trail, and an alternative to the main highway within and between towns. Called the Missouri Rock Island Trail, communities along the trail, including Eldon (and, in effect, the Lake of the Ozarks area), could quickly grow because of the great opportunities that it will provide, such as: 
-Business opportunities as hikers and bikers purchase food, rent accommodations, and take advantage of other local venues;
-Desirable to new residents and new industry;
-Free and easy access to physical fitness activities;
-Safe routes for children to walk or bike to school; and
-Land values along a trail often increase.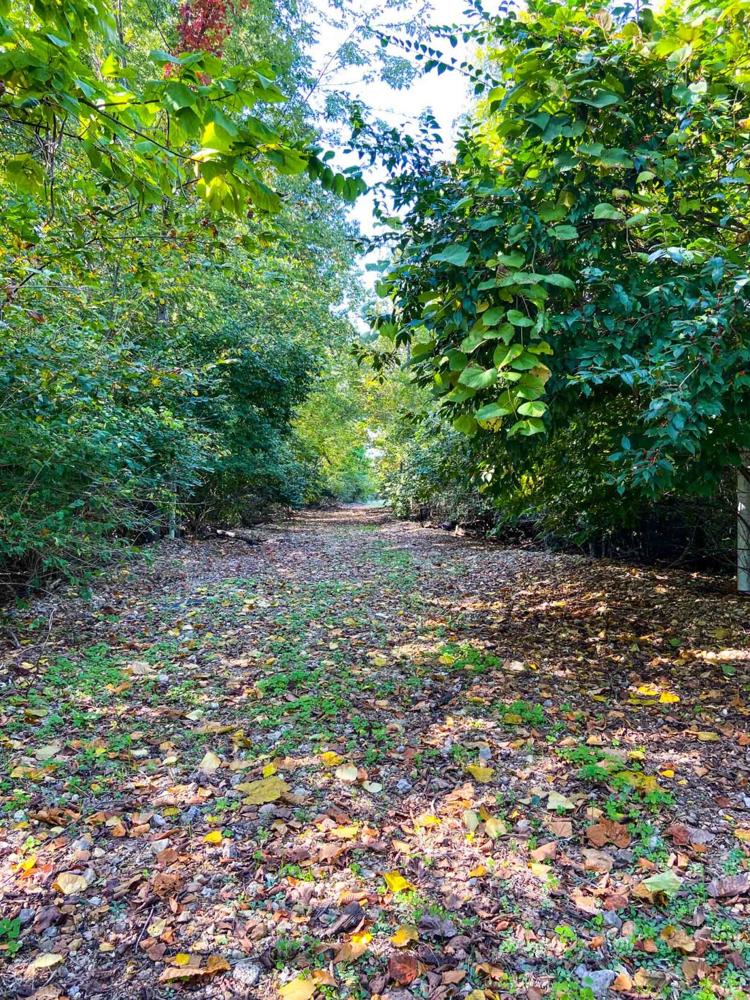 Currently, the Eldon Community Foundation, a 501 (c) 3 organization, is raising funds to renovate the railroad depot along the Trail. They envision it as a welcome center, museum, and offices for the Eldon Chamber of Commerce. The estimated cost to renovate the depot is $300,000 and the Eldon School District has committed the Building Trades class to be the general contractor for the renovation – huge savings for the project, and excellent work experience for students. Cutting the need even further: Kent Kehr, 1949 Eldon alum, has offered an up-to $150,000 matching grant to renovate the depot.
The old depot has recently been demolished, with the construction of the new depot expected to begin within the next couple of weeks. Completion of this new project is expected by summer 2021. Those interested in donating to the project may contact the Eldon Community Foundation at 573-392-8000. All donations are tax-deductible.
On The Up-And-Up: Eldon Model Airpark
Eldon is also making improvements to the city's growing airport. Construction of a new hangar began in September, and an additional taxiway was completed in July. The city is currently in discussion with a company to lease a portion of the airport and will build additional hangars, and lease and maintain them. This project is a 90 percent federally funded grant project, with Eldon paying the remaining 10 percent.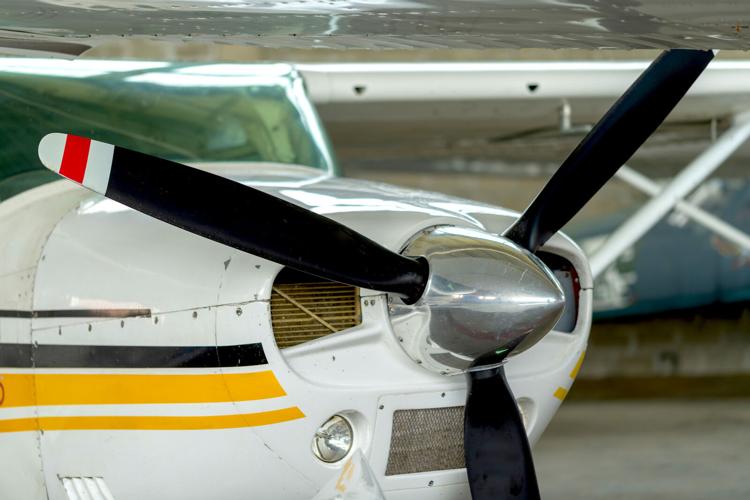 Steve Johnson, Eldon Model Airpark Manager, says air traffic has been on the rise in the last few years. "There's more and more demand for more hangars, and we have seen more jets coming in now, since the addition of jet fuel about three years ago," Johnson said in an interview for Shore Magazine. Among the Lake area's four airports, Eldon reports the highest traffic, with about 476 aircraft per week, according to FAA reports; 60 percent of that is transient general aviation. 
Infrastructural & Water Plant Improvements
The city has been busy replacing stormwater culverts, helping to improve travel and reduce damage to surrounding and adjacent properties. Exhibit A: the Third Street Project, where the city is fixing a storm drain issue that has closed a downtown Eldon street for years and caused frustration for residents and business owners. 
Large poles and fencing currently block both entries to Third Street between Maple and Mill Streets, closing traffic to the public, and an underground pipe at Third and Mill Streets is rusting. The biggest problem with the project has been funding, but the decision to use city employees to do much of the work will help reduce labor costs. Funding will also likely come from Eldon's capital improvement and/or general funds.
During the city's June election, a plan was passed to upgrade the existing wastewater plant and double its capacity. The cost will be about $20 million, with funds coming from grants, a bond, and a sewer rate increase. 
The city has also leased MacMillen Field to the Eldon School District, which has renovated the field in order to provide a quality place for students and the community to play baseball for years to come.
Looking Ahead
With all of the growth and rejuvenation happening in Eldon, there's a great opportunity for people to start a new business, or a new job. When asked about economic development in the city, Davis said, "Our main focus at this time is helping businesses grow, including improving the workforce with our partnership with the State Fair Community College and the Eldon Career Center."
When asked about what effect the drug problem in Eldon might have on its growth, Davis said, "Drugs are a problem for everyone. The Eldon School District is focusing on the mental health of our students. We believe the work we are doing in our schools today will have an impact on the drug issues of tomorrow."
Dianne Henley, co-owner of Henley Jewelers in Eldon, which has been a local fixture since 1948, says she's watched the community change. It's gone from "being a railroad town to a town with factories," she said. "We had Fasco, now we have Adient and Quaker Windows."
Henley also praises the positives she sees in the community. "The school system in Eldon has wonderful facilities and marvelous teachers, and the city pool and park systems are all first class. We're looking forward to more affluence for the community with many new employment opportunities."
The Eldon community is in the midst of a transformation, one that has already begun boosting its population, job prospects, and economic outlook. "More and more people want to make Eldon their home. We have great health care, great grocery stores, great churches, and great schools," Davis said confidently. "People are moving back to the Eldon area and technology advances have helped make it possible for area residents to even work from home."
The beautification of the city, the business and economic growth, and the future prospects in Eldon will likely raise land values, too. With increased prosperity comes increased quality of life as Eldon becomes an even more attractive place to visit, work, and live.