Located in Sunrise Beach, Mo., a seventies-themed food truck is turning curious visitors into faithful fans. Dubbed "Shooby Snacks," the food truck is driven by local Sheree Thibodeau.
As Sheree is going to each city to get approved to sell food, she is constantly moving the location of her food truck, but as for the moment, she is parking in Sunrise Beach, Missouri in front of the Sunrise Bible Church building.
This unique food truck is actually painted to look just like the Scooby-Doo Mystery Van from the old Saturday morning cartoons, even down to the orange and green flowers painted all over the sides.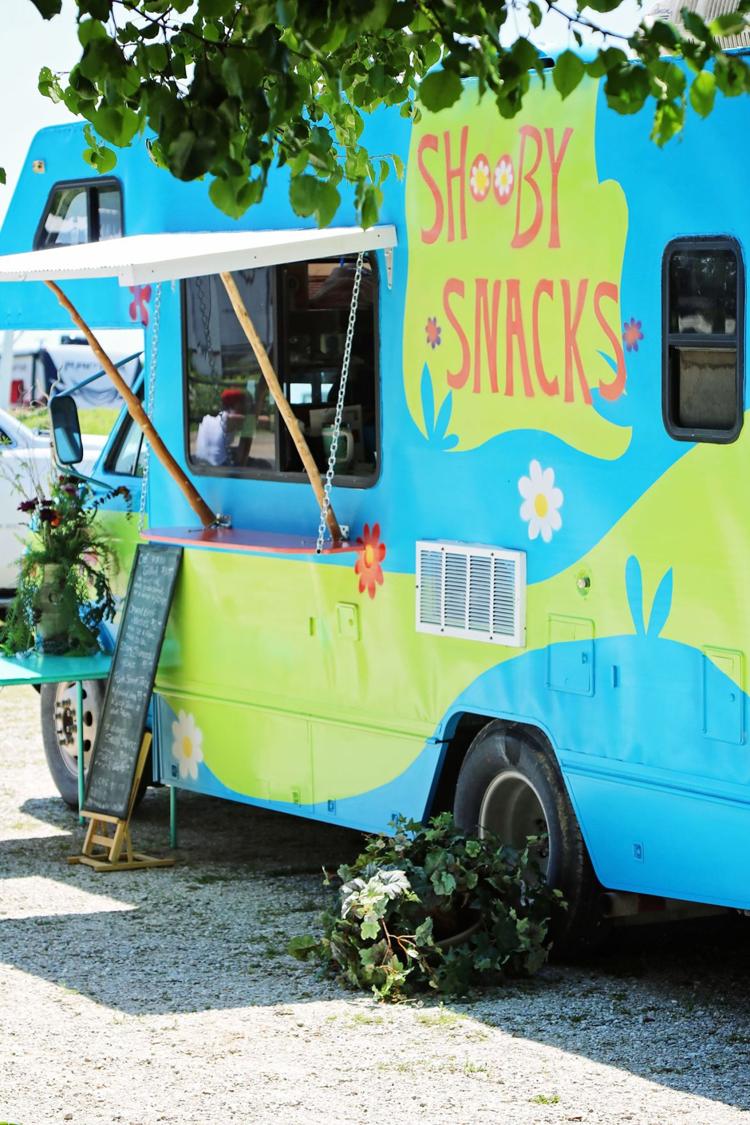 Inside is where the real magic happens though.
Sheree sells food like ground beef nachos, cool chicken salad sandwiches, philly cheese steak sandwiches, and much more, with changes to the menu every other week. But the reason people keep coming back to the food truck is the every famous Shooby Snacks.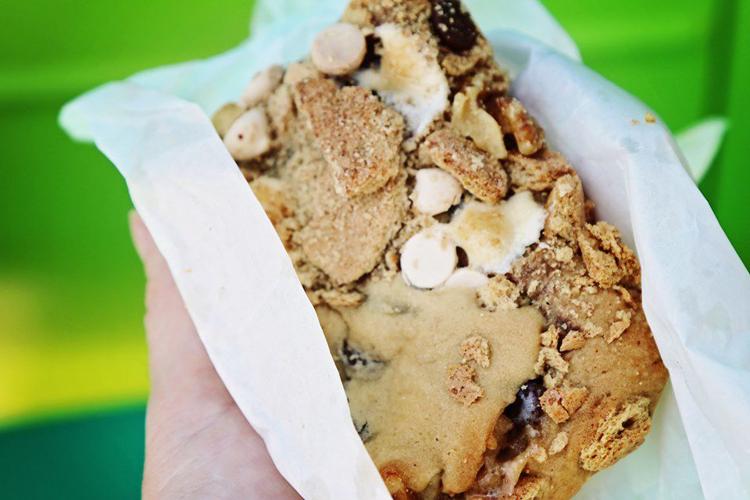 "They're basically chocolate chip cookies mixed with a whole bunch of other goodies inside. This week they're a s'more concoction with marshmallow and graham crackers." The week before, she said, the snacks were baked with Reese's peanut butter cups. All the more reason to come back often.
Also on the menu along with the Shooby Snacks are "Trash Cakes": chocolate and vanilla cupcakes with chocolate frosting and a pile of goodies on top. The creative dessert is wrapped in a silver cupcake lining to give it the appearance of a trashcan. "I just had a whole bunch of leftover sweets in the drawer, and I wanted to get rid of them somehow. My husband, Jesse, actually gave me the idea when I was making regular cupcakes and he threw the leftover candy on top of them." Sheree says words don't do Trash Cakes justice: she urges customers to come see (and taste!) the desserts for themselves.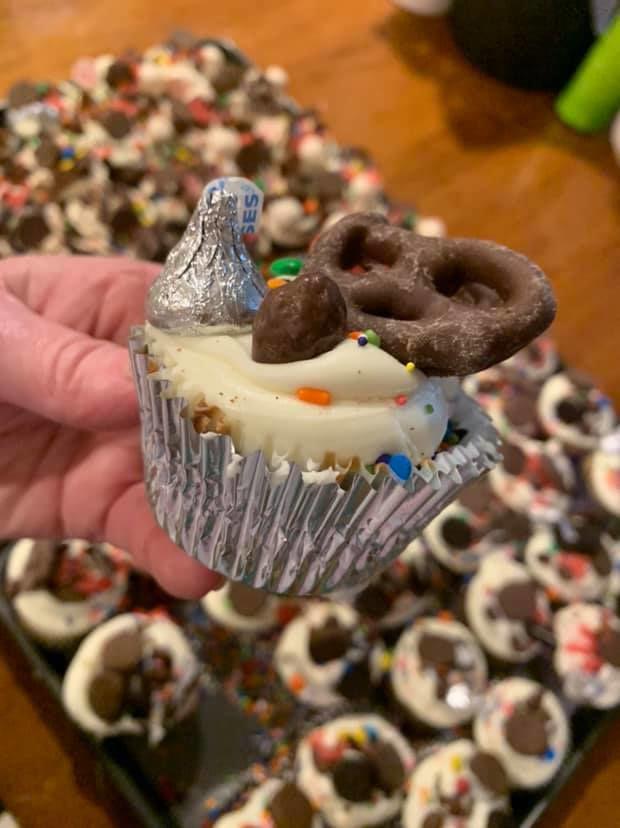 Sheree has always wanted to own a food truck, especially after watching a documentary on Netflix that showed just how well food trucks can do when parked at just the right location. "I've also worked in the food industry for over 30 years, but I have always been under somebody. I'd just like to be my own boss and run my own business." There is a lot to do when it comes to owning a food truck, like getting a food permit from each district and city and making sure the truck itself is up to safety code, but Sheree is willing to do whatever it takes to make her dream a reality.