LAKE OZARK, Mo. — On Thursday, the Osage Nation presented $100,000 in donations to nine Lake of the Ozarks entities that support public safety, veterans, education, and infrastructure.
At the presentation event on Thursday, Osage Casinos CEO Kimberly Pearson talked about how special the Lake area is to the tribe. "We appreciate being welcomed back to this Lake," she added.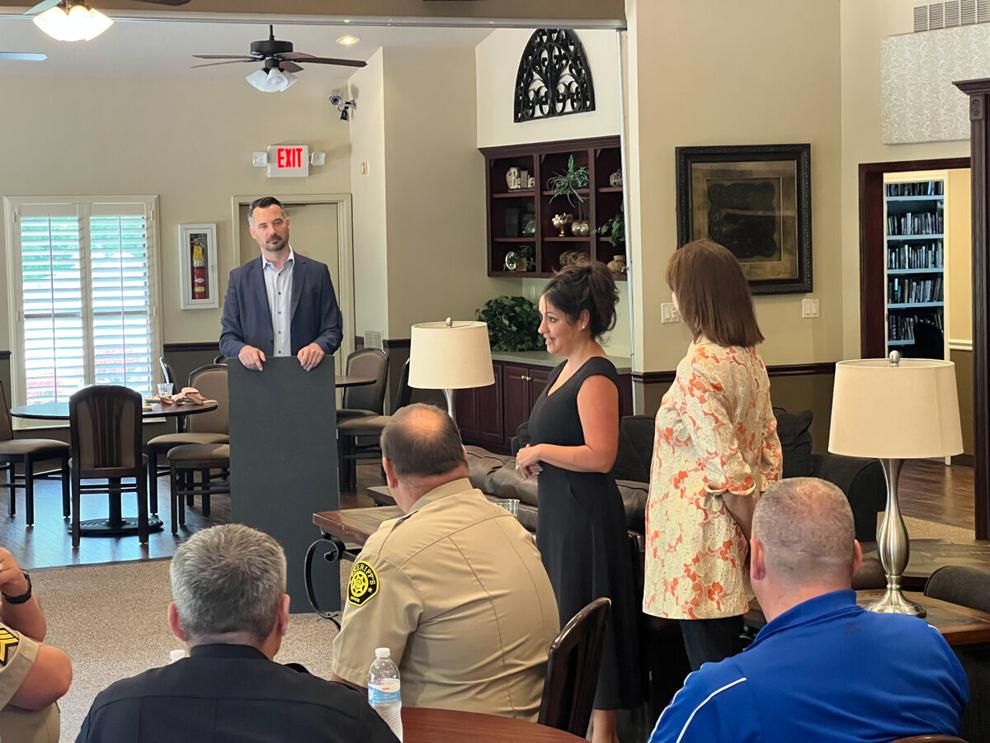 "We value the communities we call home and are proud to support these communities with charitable donations," said Geoffrey Standing Bear, Osage Nation Chief, in a press release.
"We are excited about our work to bring a world-class entertainment district to the Lake of the Ozarks. We want to be seen as an organization that adds value to the communities we work with and are thrilled to be making our third round of charitable donations to the Lake area," Pearson said.
This is the third round of the Osage Nation's charitable donations. Organizations receiving support during this round are:
• Lake Ozark Police Department: $20,000
• Lake Ozark Fire Protection District: $20,000
• Miller County Sheriff Department: $15,000
• Osage Beach Fire Protection District: $10,000
• Bagnell Dam Blvd Project: $10,000
• School of Osage Foundation: $10,000
• American Legion Post 229: $5,000
• Lake Ozarks VFW: $5,000
• Camden County Sheriff Department: $5,000
To date, the Osage Nation has made $260,000 in charitable donations to Lake of the Ozarks organizations.