LAKE OF THE OZARKS, Mo. — The marine industry at Lake of the Ozarks is red hot. Company acquisitions and commercial lakefront real estate are moving at a pace not seen in a decade.
Among the major movers and shakers: the Hudson brothers, who are taking big steps to vertically integrate in the local dock manufacturing industry. Last week, Michael and Todd Hudson purchased Ozark Precast, a local manufacturer of stone and block designed for docks. The move comes on the heels of the Hudsons' acquisition of DockWorks, a long-time dock manufacturer and service company.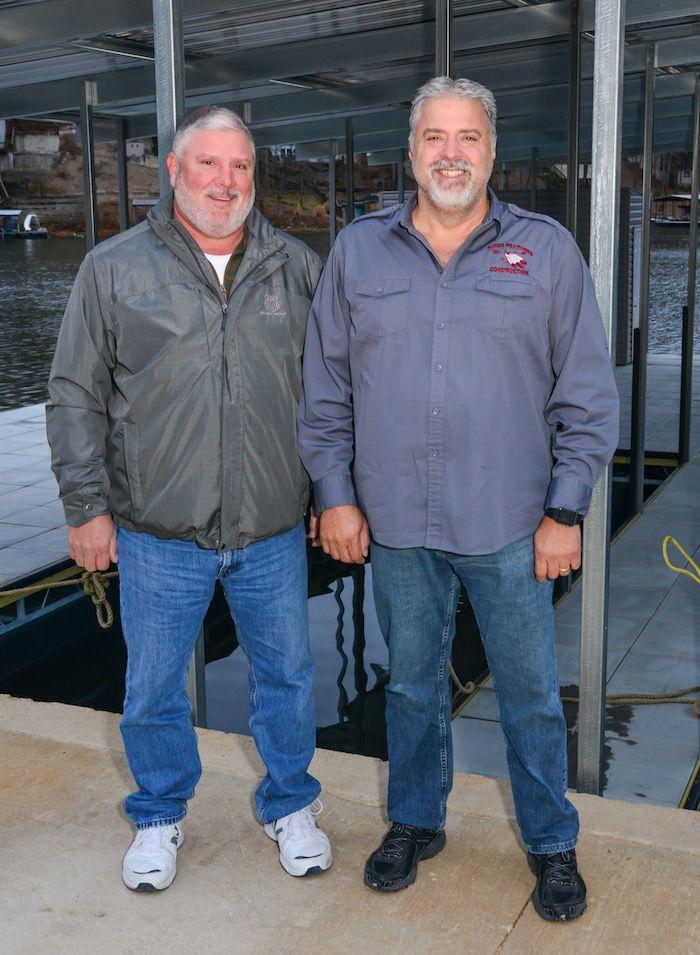 "Making the stone allows us to back the product, quality and successfully warranty our work," Todd Hudson said. 
The successful fabrication entrepreneurs see robust growth in the marine industry at Lake of the Ozarks and they're taking advantage of opportunity.
They have ideas: big ideas. But they are being discrete with details—while obviously excited about the launch of new custom products, both innovative and practical, to the Lake marketplace.
If it sounds like a lot to bite off, that's because it is. But the brothers are not newbies to building success. Todd Hudson owns Heritage Fabrication, a 28,000-square-foot facility in Sedalia, Mo. Micheal Hudson found his way with Heartland Fabrication and Machine, a 25,000-square-foot facility, and Three Feathers Construction out of Raytown, Mo. Their combined fabrication capabilities will be added to the DockWorks team, adding CNC Machining, CNC plasma tables, press breaks, welding space and powder coating to the mix.
They intend to replicate their success as they build docks, accessories and running service at the Lake.
"Keeping good employees is key to success," Todd Hudson pointed out.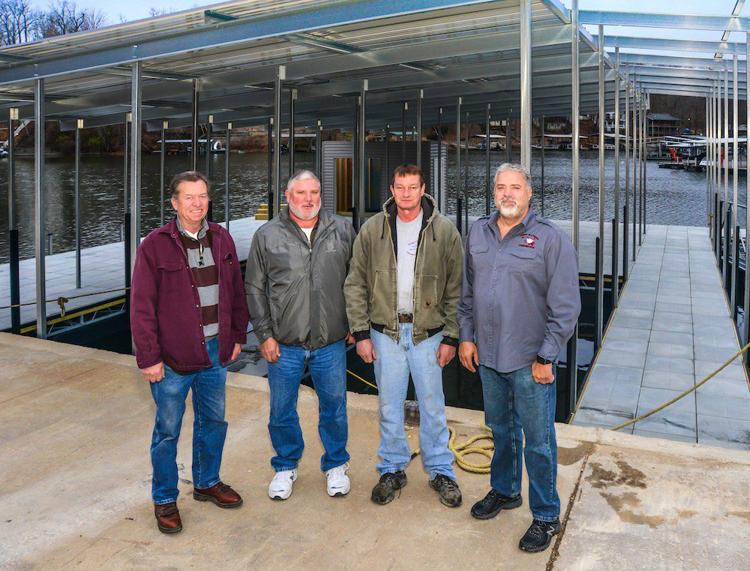 "When the previous owners of DockWorks agreed to stay on board, it was obvious their passion for their product didn't end with the sale of the company," Hudson said. "They wanted to ensure their product, that has withstood the rough waters of the Ozarks, would continue to please customers. This smooth transition is sure to make DockWorks a continued success."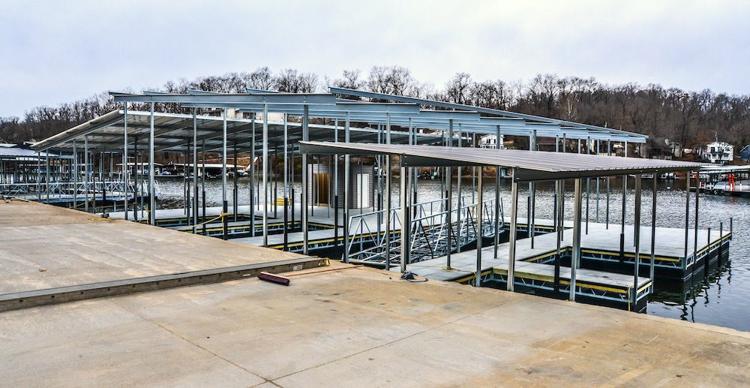 Being solely produced in Missouri, the company's docks are fabricated in Eldon, Mo., and galvanized in Glasgow, Mo. The brothers intend to expand DockWorks and the workforce deliberately as demand allows. They anticipate adding several jobs each year, having already grown from 15 to 22 employees with the purchase of Ozark Precast. 
"DockWorks was established on the Lake of the Ozarks in mid-Missouri and will continue to grow in its original location," Hudson said. "The heartland is a great place to be and Missouri is just a great place to do business. Its central location and friendly communities make it a hard place to beat."
DockWorks even has the Missouri Department of Economic Development excited.
"Home-grown businesses like DockWorks are the life-blood of Missouri's economy," Acting Director of the Missouri Department of Economic Development Rob Dixon said. "This is a prime example of how Missouri's central location and natural assets make this a great place to start and grow a business."