The Key Gathering Place in Camdenton is a new community center with a Christian purpose: to create community, and get Christians beyond church walls and into the community where they can do good and bless others.
The property that is now Key Gathering Place is owned by a not-for-profit corporation, Orion Center, founded by Bill and Peggy Mundhausen. After many years as a science and biblical worldview museum, the property was sold, but came back to the corporation.
The Mundhausens realized a myriad of needs in the Lake area could be helped significantly by a community center. "A part of our vision is to provide resources to help people better their situation, through education and mentorship," Bill said. There are also widows, singles and others who need to just be an active part of a larger community."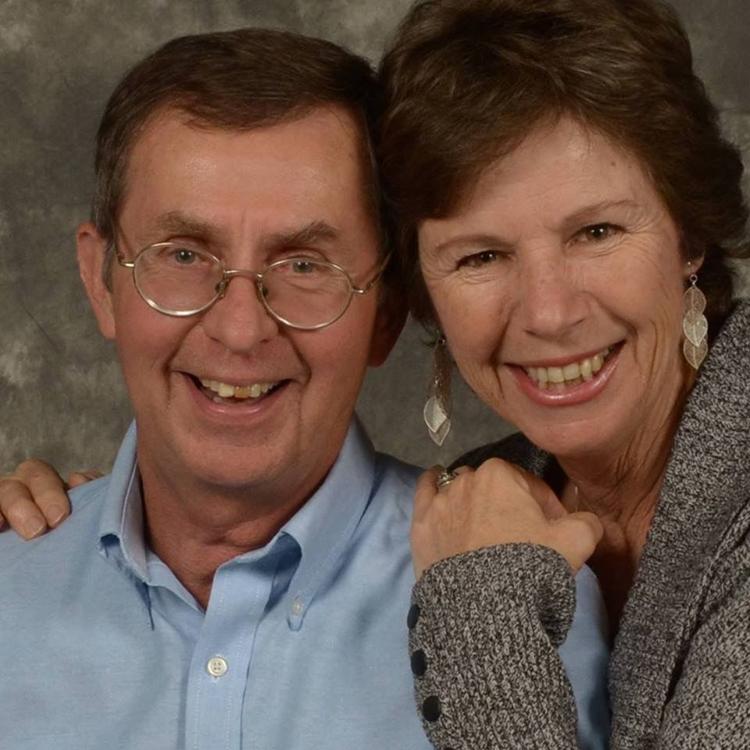 The Serving Table
According to a recent study by the Lake of the Ozarks Council of Local Governments, 16.8 percent of Camden County residents live in poverty and there are many homeless too. The reasons vary; single motherhood, unemployment and senior citizens struggling to make ends meet.
So one way The Key is meeting the needs of the community is through "The Serving Table," directed by Jacob and Carlee Lamb. Jacob cooks a variety of homemade meals, and volunteers serve it for free, in a warm and welcoming environment.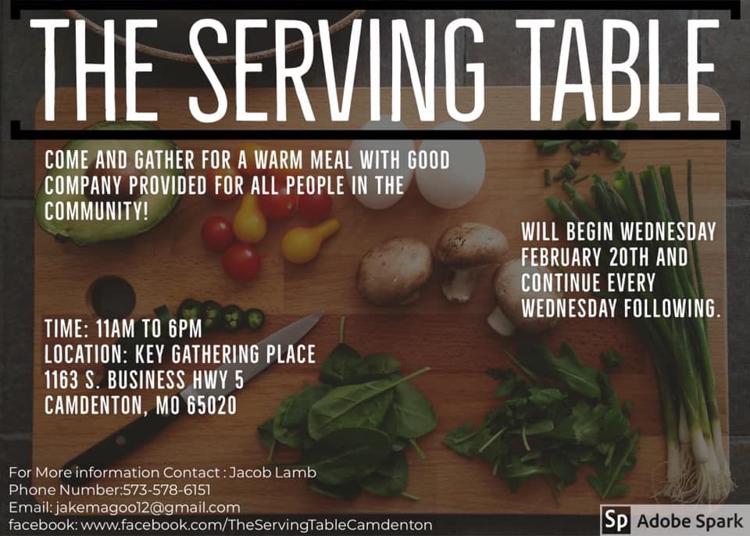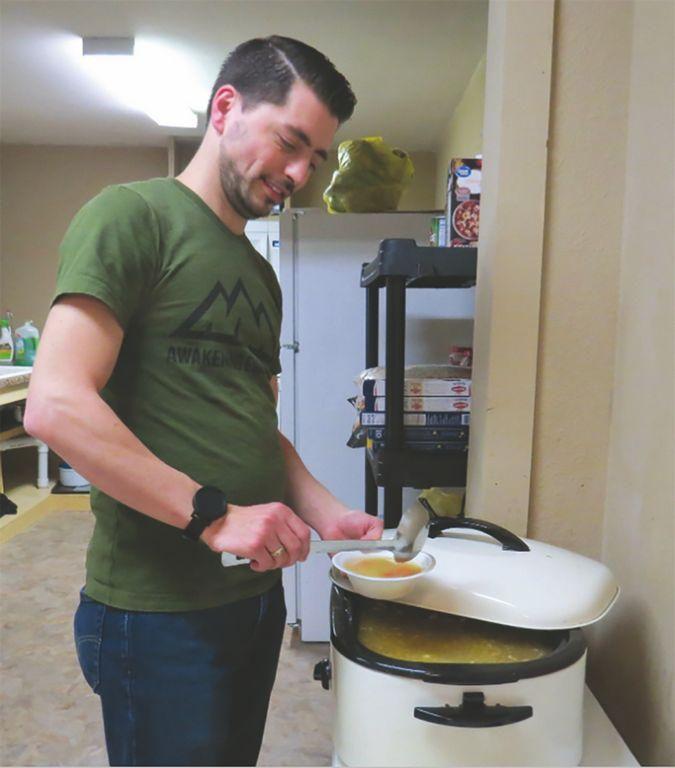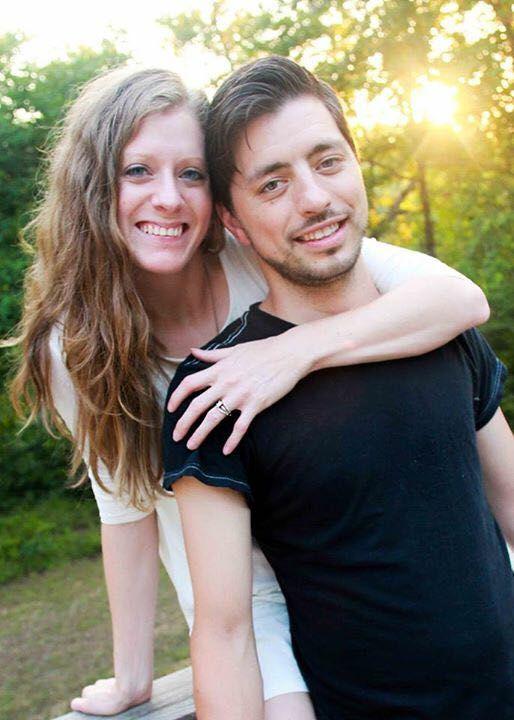 "Some of our guests are literally struggling to feed their families, so this is a major blessing," Peggy said. Some eat at the community center because they enjoy meeting new people, and they make a voluntary donation. "The food is donated, and Jacob cooks it, so we can freely share it!" Peggy enthused.
The Serving Table is open 11 a.m. to 6 p.m. on Wednesdays and 5 p.m. to 8 p.m. on Thursdays. They would like to open the kitchen seven days a week, once they get enough volunteers.
"The community center offers a place for everyone. It gives believers an opportunity to reach out into the community, to transform and evangelize the culture for Christ," Bill said. "Distributing God's love, by serving people and building relationship, is the rewarding part."
Mission statement
The Key Gathering Place mission statement is three-fold: To draw Christians beyond their churches, to bless the people of the Lake of the Ozarks, and to restore the favor of every person towards Jesus Christ.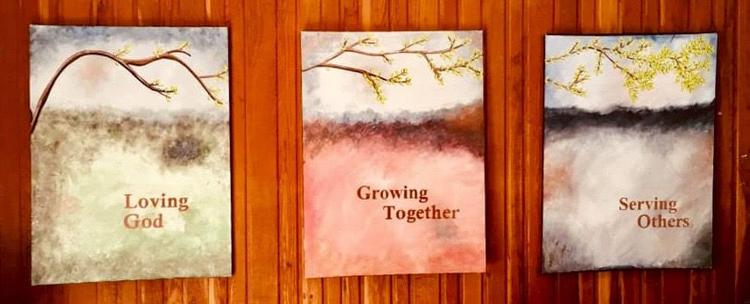 Creating Unity
The community center is also creating unity across diverse populations. "People may fight on Facebook and Twitter, but it's better when we're together face-to-face and we can enter into an interesting dialog with new people and hear new ideas," Bill said. "There are people from a lot of different churches and from outside the church forming strong friendships."
The center can accommodate 50 to 75 people, and among the activities that have emerged are Bible studies, special speakers, life skills classes, garage sales, musical performances, game and movie nights, book club, girl scout and VBS meetings and more. And they are open to new ideas. "This is a great place to start a new club or for a growing organization to use for a more spacious venue, for free," Bill invited. Donations are gratefully accepted to cover operating expenses. 
Key Podcast 
Bill is the moderator of "The Key Christian Ideas and Activism Podcast" where he hosts different guest speakers to discuss a variety of topics. A few of his regulars are the "Panel of Five" made up of; David Batty, Matt Burns, Deanna Walton, Stacy Shore and Ike Skelton. The podcast can be found on iTunes or the Android Stitcher App.
Phase 1 Renovation
When they first opened the center in January, they had a $19,300 Phase 1 renovation budget. "We are on the verge of having it all done and paid for by donations of labor and funds!" Bill said. "We are so very thankful," Peggy added.   
"We went into this counting the cost, as the Bible says we are to do in Luke 4:28," Bill said. "We want to pay our bills and not go into debt. We are doing this through many people contributing what they can. We knew what the costs were going to be, and we found them delivered in completely unexpected ways by individuals in our community."
"We look around and see all that has been accomplished by our community, and we are amazed," Peggy said.
The first phase of renovation was enough to make the facility useable. Future improvements will add HVAC, new restrooms, and a septic system for the two-story wing of the building. Beyond that will be expanded spaces and paving for the parking area. The Key's 501(c)(3) status makes them eligible for grants and tax-deductible donations.
Monthly Support
A 6,000-square-foot building like this incurs costs for utilities, insurance, and maintenance. The $800 monthly expense budget is now being paid for by donors. "Many people giving small amounts kept us operational our first six months," Bill commented. For more information, visit www.keygatheringplace.com or by check.
Weekly Events
Monday: Penny's Prayer Table 2 to 3:30 p.m. Prayer and Bible study by Penny Marone. 
Tuesday: Men's Bible Study 6 to 7 a.m. An informal study and discussion for men. 
Wednesday 11 a.m. to 6 p.m. The Serving Table Community Kitchen
Thursday 5 to 8 p.m. The Serving Table Community Kitchen
One-time events that will be posted on their Facebook page, or online at www.keygatheringplace.com as they are scheduled. Each of these events are free and open to everyone. Recent events have included a speaker hosted by Concerned Women for America and a community garage sale.
Volunteer 
Volunteers are invited to be a host for events, search for presenters and artists, hang out with visitors or work on the building or grounds.
"Come in and help, eat with us, be a blessing and make some new friends," Peggy urged.
The Key Gathering Place is located at 1163 S. Business Route 5, Camdenton, Mo.  65020. 
To contact Bill directly, email him at billm@orioncenter.org or call at 573-280-0532.