One day, just after school lets out, seven high schoolers stride into my office. They exude that endearing blend of confidence and awkwardness that makes them simultaneously disarming and terribly potent. They sit around a conference table; seeing there aren't quite enough chairs, one young man stands up and offers one of the girls his chair. She smiles and sits, and one of their leaders, Mason Petska—a junior at Camdenton High School who started the group with his brother Brody—opens his briefcase. In that briefcase and on an assortment of laptops and tablets are letters, emails, and classroom assignments: a collage of what these students have been up to in their free time.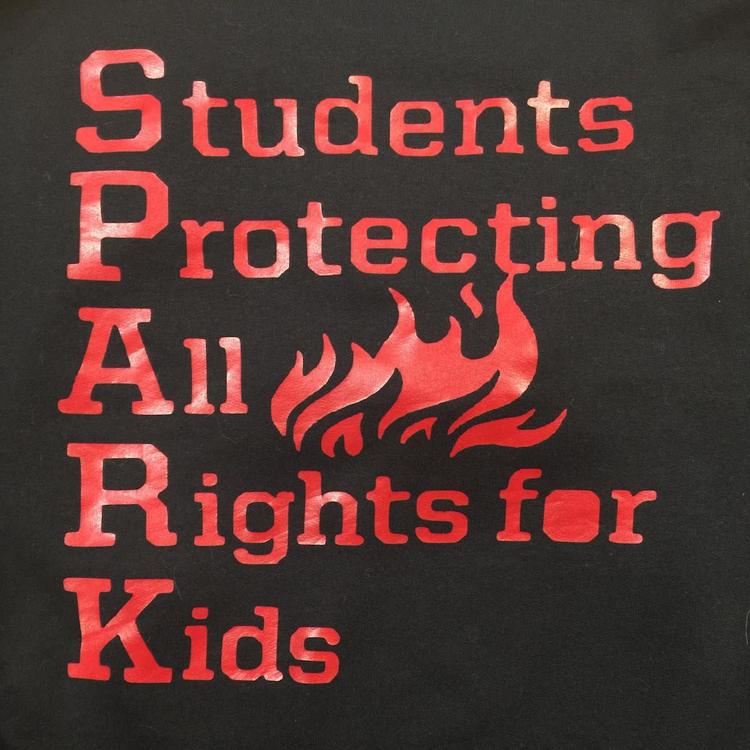 The SPARK teens have matching zip-up hoodies emblazoned with a logo on the front and their club acronym on the back, which stands for Students Protecting All Rights for Kids. The co-ed club has been making waves on the Camdenton High School campus as they doggedly pursue their mission: long-term, Brody explains, they'd like to see curriculum changes in Camdenton—and across Missouri—to eradicate politically-biased schoolwork or assignments that violate students' rights to their personal and political beliefs.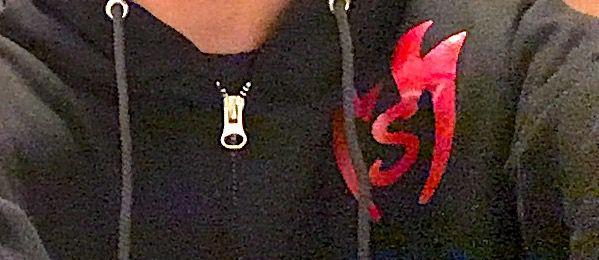 "Public education should be a level playing field, curriculum/assignments/ and teachings should not be slanted to favor certain viewpoints over others. We want people to become aware and informed about things such as these occurring in public schools," Brody says. In the short-term, SPARK wants to put their mission in front of the community and—with those who are willing—work to improve the education process. "We want to collaborate with them and find the best solutions to improving the public school system and help insure an edifying learning environment for all students that attend the Camdenton School District. We believe the students' voice needs to be heard and we believe SPARK could be a perfect avenue for students, parents, and teachers," he adds.
It's not that the SPARK teens think every aspect of their education is bad or that every assignment is devious... they're just intent on rooting out the stuff that stinks. 
The group testified at a Missouri Department of Elementary and Secondary Education (DESE) public hearing in Jefferson City about their concerns that Common Core—a set of learning standards and resulting 3rd-party curricula that was written for it, all of which has been controversial—is still in Missouri schools, despite the state opting out of Common Core in 2015. According to CoreStandard.org, 41 states, the District of Columbia, four U.S. territories, and the Department of Defense Education Activity have all adopted the Common Core Standards. Mason says adults can tout the benefits of the standards, "But they've never lived the standards." Living with the Common Core Standards, he says, is an experience that falls far short of the ideal.
The teens laugh as they recall walking into what they thought would be a small room containing a handful of people, but what turned out to be a huge, well-attended hearing. Afterwards, they recall, a DESE board member told them she had helped write the Missouri Learning Standards, and that Common Core isn't in Missouri anymore. But the SPARK teens argue that while Common Core was being kicked out the front door, some Common Core assignments slipped in the back. From the briefcase, they produce copies of recent schoolwork. One identifies itself as a "Common Core Standards-aligned project."
While parents and educators can debate the merits and drawbacks of Common Core (as even its creator backpedals a bit - http://thefederalist.com/2017/10/25/bill-gates-tacitly-admits-common-core-experiment-failure/), SPARK has begun keying in on specific assignments that—regardless of their connection or lack of connection to Common Core—are politically biased. Mason doesn't mince words. "Propaganda," he calls them. One of the girls, Summer, says she's seen assigned readings dramatically and quickly convert some of her classmates into radical feminists; another reading urged teens to see all white people as racist, she claims.
The teens point to one assigned reading, dubbed, "Are You A Liberal Or A Conservative?" That article, written by David Bender, makes some astonishing statements. Among them: "Because liberals expect people to act correctly when they are informed, they allow them a great amount of liberty in their actions. Conservatives however, not having such an optimistic opinion of people, feel they must often be controlled for their own best interests." 
The SPARK teens submitted that assignment to the school's administration. It was taken to a special committee, which agreed it was politically biased and removed it from the curriculum. But that's not the only assignment that SPARK got kicked out of school. In total, they've submitted six assignments and seen three removed. Copies of those three are pictured below. The teens say the committee's agreement that some assignments were inappropriate for class felt like validation from adult leaders in the district.
But they were disappointed and shocked that their grades on the booted assignments were retained and factored into their GPA. Some of the students had refused to complete the assignments, in protest of what they felt was political bias. Now that the district has agreed some of those assignments were inappropriate, the teens say their grade should be changed. CHS Principal Brett Thompson declined to discuss the students' grades on those assignments, citing confidentiality concerns.
READER POLL
Have you ever seen any assignments sent home from your local school district that you felt were inappropriately biased or propaganda?
You voted:
The SPARK teens have harnessed their boundless youthful energy into scrutinizing their schoolwork. And as one might imagine, it hasn't exactly made them the teacher's pets—at least, to hear them tell it. Maxwell, a sophomore, says he thinks some teachers give him weird looks in the hallways, like they're suspicious of him. They all agree that the administration seems a bit exasperated by their persistent requests for meetings and reviews of suspect assignments. Multiple students could not be named for this article, as their parents had concerns about them being mistreated due to their participation in SPARK.
Principal Thompson talked with LakeExpo.com about the process for reviewing and removing an assignment from school. The district has a policy for that kind of thing, and the students have letters acknowledging select assignments had been found to be politically biased and inappropriate for school, and had been removed. But Thompson wouldn't talk about SPARK, simply saying there is no official school organization by that name.
The SPARK teens would probably rather have it that way anyhow. They see themselves as unsanctioned agents. Students protecting all rights, for all kids. "We don't have a very loud voice," explains one of the girls. But, she says, "We're growing." And they're always on the lookout for schoolwork that might be more indoctrination than education. Always. As the teens leave my office, I call out, "Have a good weekend," adding, "Go see a movie! Do something fun! And take a break from thinking about SPARK!"
She replies over her shoulder, "We never quit thinking about SPARK."
--
**ASSIGNMENTS SPARK STUDENTS SAY ARE INAPPROPRIATE FOR CLASS**
REMOVED - "ARE YOU A LIBERAL OR A CONSERVATIVE?"
REMOVED - "FEMINIST CRITICISM: GENDER SEMINAR PREP"
REMOVED - "FOUR DIFFERENT PERSONALITIES OF JOE, MARY, BOB AND PADMA"
COMMON CORE STANDARDS-ALIGNED PROJECT:
STUDENT REQUEST FOR REMOVAL OF ASSIGNMENTS:
ADMINISTRATION REPLY TO STUDENTS' REQUEST: