William Holtz is passionate about Lake of the Ozarks. And as a producer & General Manager for Lake TV, he's sharing his passion nationwide.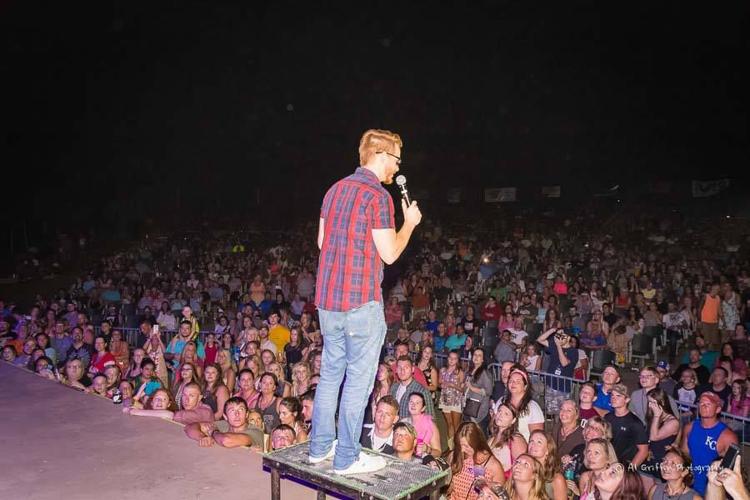 Holtz joined the Lake TV team in 2013 and has worked in all fields including sports director, anchoring, sales & marketing, producing, and even creative writing. In January 2016, the owners promoted him to General Manager and gave him creative control.
"William has been everything we believed he could be and more when we hired him 5 years ago. His talent, skills, and vision for media when paired with his ability to care for, love and lead people around him have helped us reached a new level we weren't even sure was possible," says Lake TV owner Brett Tintera.
Through social media, including mobile applications, and Roku with more than 35,000 subscribers, many people living far beyond Miller, Morgan, and Camden counties now know about Lake of the Ozarks. One California man credits Lake TV's coverage of the annual Aquapalooza at Dog Days with bringing him and his family to the Lake of the Ozarks.
Furthermore, Lake TV's coverage area has tripled with feeds to Illinois, Iowa, and Arkansas. Programming is now available in HD formats, and the Lake TV team is up from three to 6 full-time positions with another 8 part-time employees. A Board of Advisors was created and new partnerships were forged. Lake TV has even launched an internship program that will help educate and train students who dream of a career in media whether as a script writer or even in the fields of marketing, video editing, managing, producing, or being an on-air talent. They've already had numerous local interns who've completed the program and are now working in their field. Holtz helped mentor them and he plans on continuing to grow the program's success.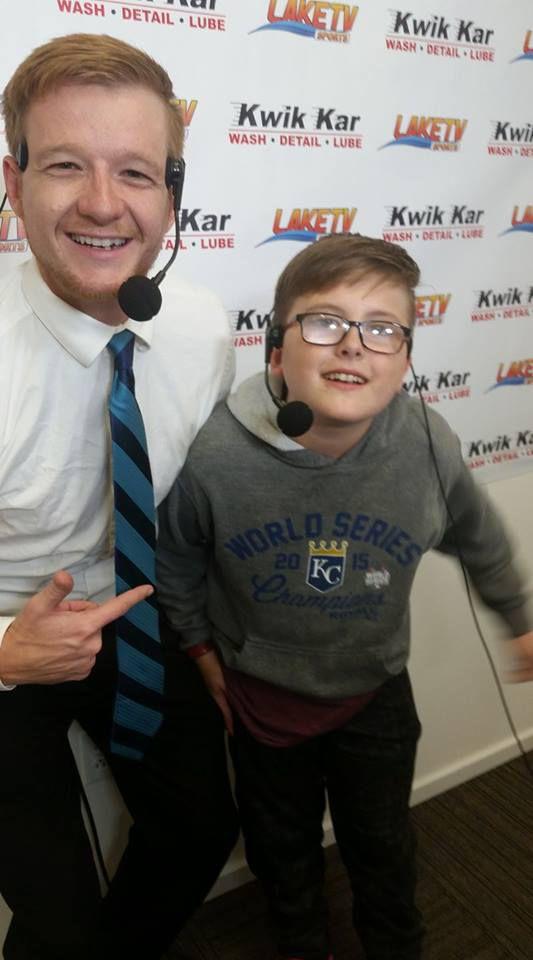 When Holtz began his career at Lake TV, he was an on-air talent. A professor from State Fair Community College, where Holtz studied journalism, referred him for play-by-play high school sports coverage, a job Holtz says he has prepared for from the age of 9. Growing up, he'd mute the sound for Cubs games on TV and commentate them himself. To become the Voice of the Chicago Cubs--someday, one day--is his ultimate dream.
Until that day, he's living the dream here at the Lake. Holtz believes that dream includes the Lake of the Ozarks and Lake TV. He's worked to help define the business model and grow annual revenue, profit margins, and social media engagement drastically.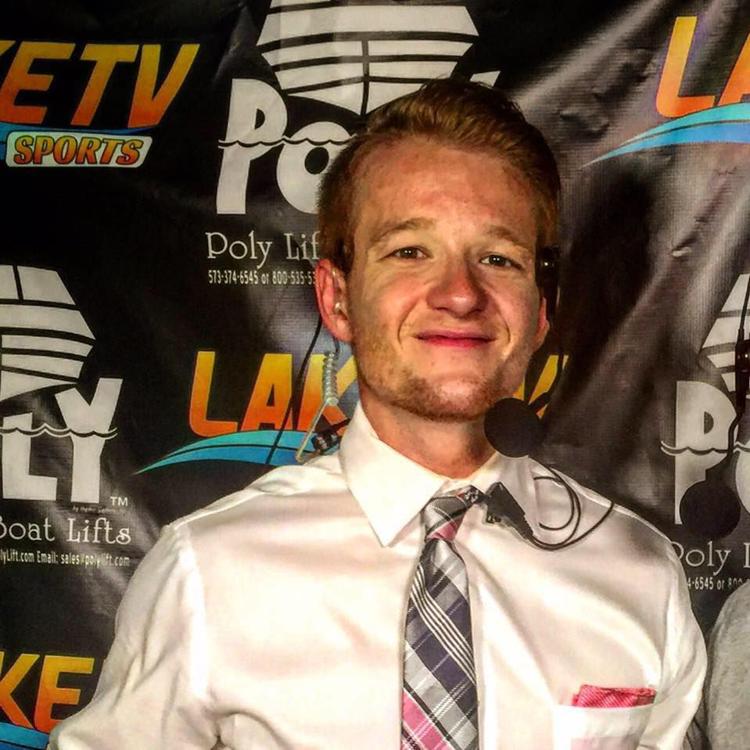 Holtz acknowledges he has had some very attractive job offers outside the area, but so far, he's chosen to stay with Lake TV at Lake of the Ozarks. He says it's because he hasn't achieved all he sees as possible for Lake TV and feels God has him exactly where he is supposed to be. His goals for growth continue.
Holtz is also connected to this region because of what and who is here. "The people," he says, "are the most amazing people" he's met. They are genuine and caring--the kind of people his parents are. He feels lucky to have been born into his family and lucky his family happens to live in Missouri and luckier still to live at Lake of the Ozarks. His parents have owned and operated Chances 'R restaurant in Laurie since 2007, and William has worked with and for them there: in fact, he's worked since the age of 11. He credits some of his business acumen to his 15 years of work experience, including the past 2 years as General Manager for Lake TV. "My family has given and taught me so much. My mom and sisters are great and we're incredibly close. My dad, his integrity, and his work ethic is something you rarely see. He's the most amazing man I've ever met and he's taught me so much. I'm truly blessed," Holtz stated.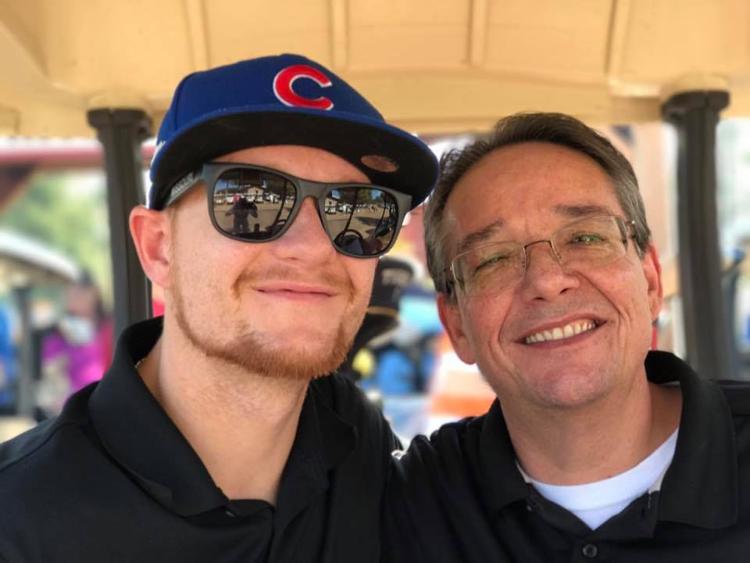 Holtz admits he's made mistakes, but he's learned from them. "I've made a lot of silly mistakes, but I believe that's how you truly learn. I never thought I'd be doing this at the age of 26, but here I am." He also admits that—in step with many Millennials—he's not motivated primarily by salary. What he seeks is job fulfillment—purpose—and Lake TV and the Lake of the Ozarks brings him that.
"It's not about money or fame. It's about trusting in the plan God has revealed to me and that's all I'm doing. I've been incredibly blessed to have the opportunities I have and I couldn't script a better place on earth to be doing something I'm so passionate about. The team here at Lake TV is truly special and I'm surrounded by some of the most talented and caring individuals in the industry," Holtz stated.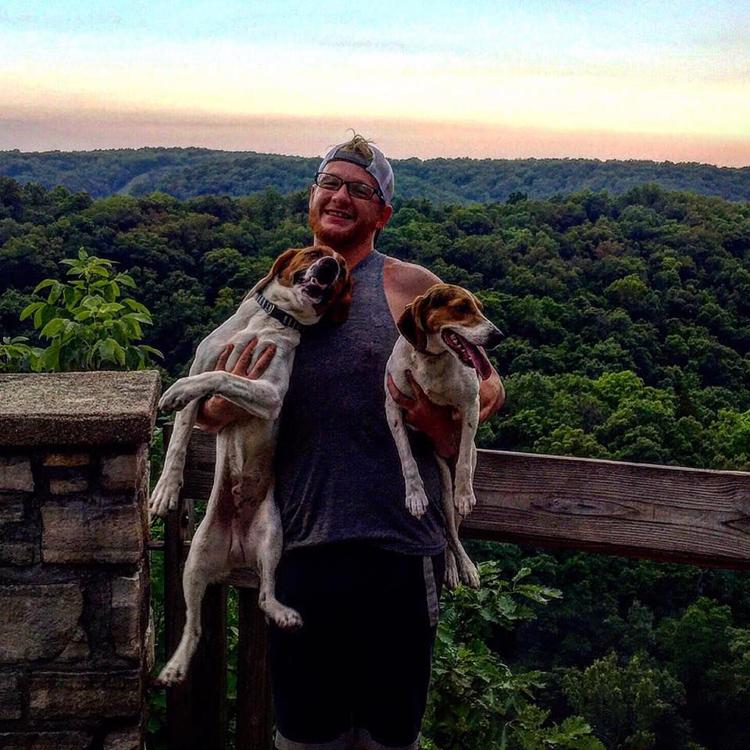 Lake of the Ozarks is another magnet drawing him. It's beautiful, of course, but it's also a place where a young man along with his dogs can exercise and focus on his faith and health. It's a springboard for opportunities and a place powered by connections. Holtz can often be found jogging out at Ha-Ha Tonka or riding his Wave Runner on the Lake. "This place is a destination for millions of people and I get to build a career, my faith, and eventually my family here.  It's almost easy to take for granted and I'm just eternally grateful for this company and this incredible community," Holtz said. That's the community William Holtz celebrates through Lake TV; that's the community he cultivates.
Some say Millennials have been handed too many trophies they didn't earn. Others say they ha…
It's hard to believe Justin Wagner is young enough to be a Millennial. He's accomplished so …