CAMDENTON, Mo. — The Camdenton R-III School board held its regular session Monday evening, September 14th at the middle school Little Theater. Larger than normal attendee numbers prompted the bigger venue for the meeting, also allowing for greater social distancing. Parents and concerned community members contacted the school district for a bigger venue, after notifying the school of their intentions to speak during the public comment section of the meeting.
Approximately 60 concerned parents and citizens attended Monday night's meeting, on two occasions calling for transparency, prompting President Chris McElyea to call for order.
District parent Gail Griswold, who last week on social media announced her candidacy for a seat in the next school board election, addressed Board President Chris McElyea, Superintendent Dr. Tim Hadfield, and the rest of the board in regards to accusations of overspending in the district, and her desire to see the budget handled differently.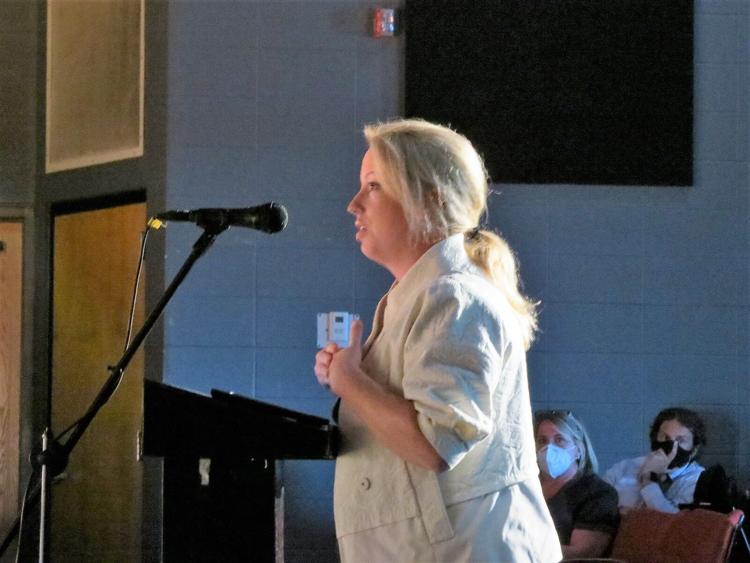 Ashley Hays, another concerned parent, presented the school board with a handout on FBI warnings against data collection within virtual learning options. She also voiced concern that students who opt out of the school district's technology agreement forfeit inclusion in the yearbook and lose access to the district's libraries.
Regina Ennis questioned school resource officers' role in the district, suggesting the board consider using county law enforcement instead of city officers.
District Finances
In school news, board member Callie Henze questioned access to expense cards at each building, with Hadfield advising that only administration has access to the cards. 
Hadfield led the meeting into the financial session, with reports of revenue for the district looking good for the upcoming year, with bonds not needing to be issued, leaving an $86,000 excess. Voter-approved funds showed excesses on all new building projects, with those projects coming in under budget, thanks to frugality in construction projects.  He also attributed federal CARES act funds, and delinquent tax payments adding to the revenue. The 2020-2021 budget is set at $56,519,368. The board's finance meeting of Sept. 10 has been postponed to a later date, with some large Capital projects to be discussed.  Smaller projects have been completed over the summer by maintenance staff.
A report on the district's A+ program was given by Chris Byington, Dean of the CAB Academy, with reports of 186 students enrolled, 121 of those being seniors. Tutors are working with students in every building except for the Lake Area Career Center. Tutors are using distance learning in the program. Byington said he would like to see those numbers increase next year, and the board voiced their wish for Byington to track achievement in the program with numbers of students actually using the A+ scholarship for college.
Covid & Quarantining
Nurse Rhonda Franken, Camdenton R-III Health Services Director spoke to the board on district COVID-19 statistics. Totals for the school year cumulative reports are 13 positive coronavirus cases, with 120 staff and students quarantined. Twenty-six of those quarantined were symptomatic, and 20 of those quarantined tested negative.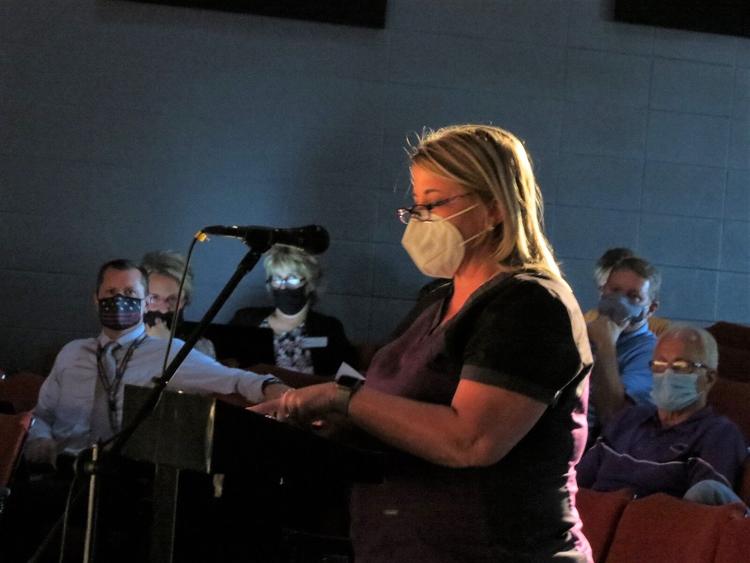 "Today was rough, we saw a huge jump in numbers today," Nurse Franken shared. "I think it may have been an effect of the holiday weekend. Today we had 4 positive test results, two were staff, and two were students. We sent 48 to quarantine today over two buildings; 15 of them were staff," Franken added.  Board member Callie Henze asked about the quarantine procedure, and had the nurse explain the methods used. Franken reported that a form from the Camden County Health Department is sent home with the quarantined student, advising the date of contact exposure, and the date that they may return to school.
"We follow CDC guidelines and contact tracing, as advised by DESE and the health department. Close contact is defined as 6 feet within an exposed individual and 15 minutes cumulative contact throughout the school day, in classrooms, lunch seating, and school bus rides. The quarantine lasts for 14 days," Franken explained.
Henze questioned miscommunication to families, and argued that these guidelines are not mandatory. "We do not have to do this. It is confusing, and I am worried about the students' mental health, what this is doing to them, missing games, missing school. There was one student contact case at Dogwood Elementary, yet 15 staff members went to quarantine," Henze reported.
"Those teachers took COVID leave," Franken replied.  
The board then closed into the Executive Session to discuss personnel matters.