CAMDENTON, Mo. — Camdenton students stood out at a recent History Day competition in Rolla.
On Friday, February 24, 26 middle and high school Camdenton Capstone students participated in the National History Day Regional competition in Rolla at Missouri University of Science and Technology. Camdenton saw 12 individuals or groups finish in the top three of their division thereby qualifying for the state competition at the University of Missouri.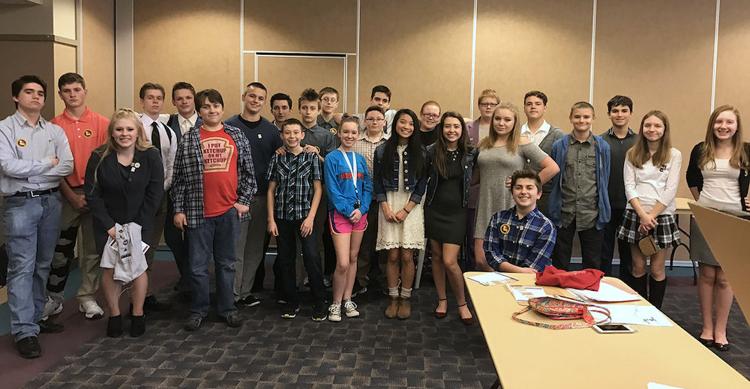 National History Day is a nationwide competition encouraging the study of history with the creation of one of five project categories: paper, exhibit, documentary, website, or performance. This year's theme for all projects is "Taking a Stand in History."
In the Senior Paper Division, Darren Figgins placed second with his paper on the Spanish Revolution.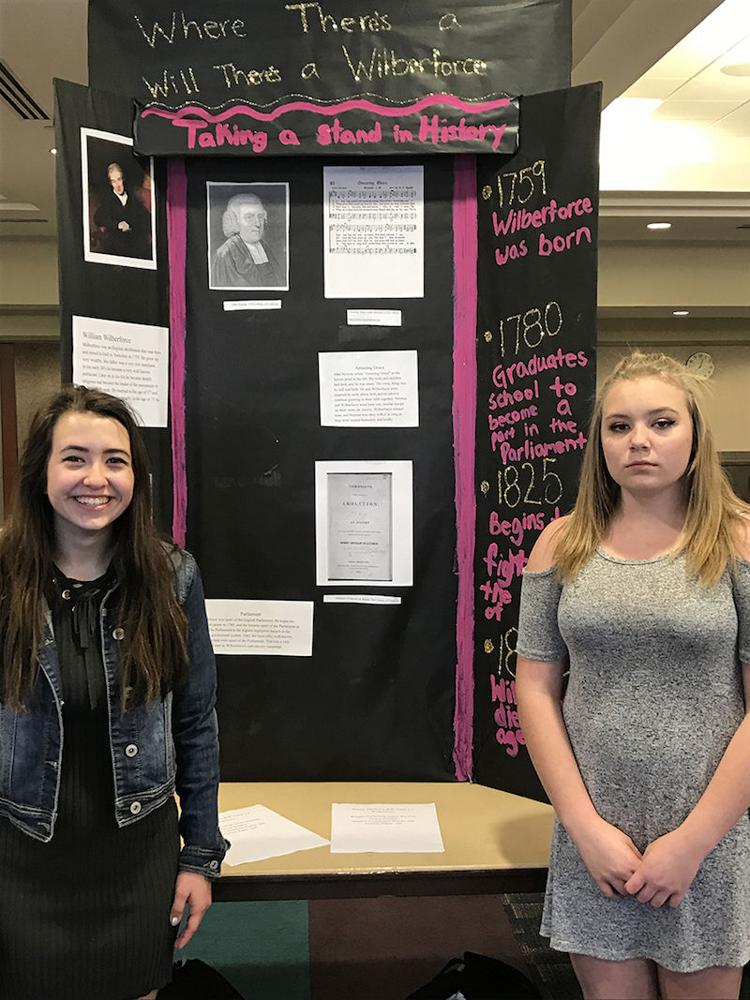 The Junior Group Exhibit Division saw two top three finishers. Grace Kitchen and Reagan Faiferlick placed third with their exhibit on British abolitionist William Willberforce, Ava O'Neil, and Natalie Knighten won the division with their exhibit featuring Elizabeth Cady Stanton.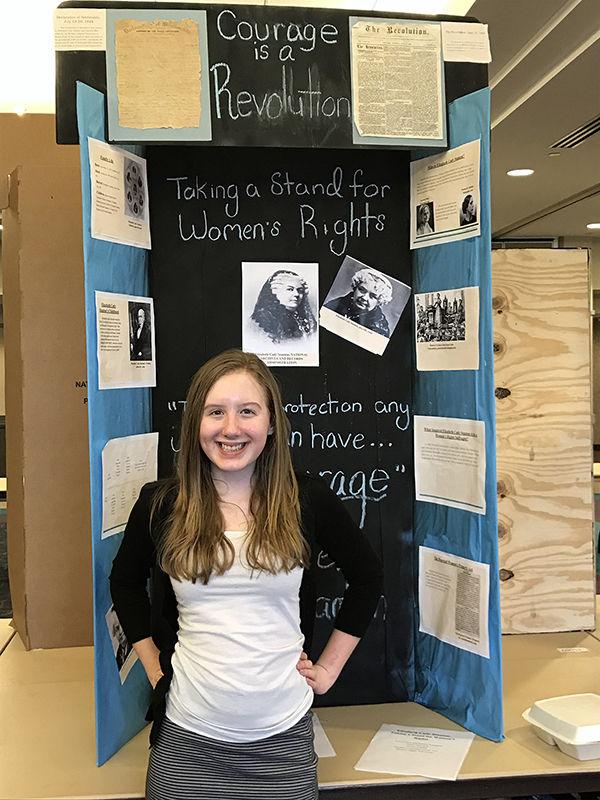 Ashley Fitzgerald won the Junior Individual Documentary Division with her documentary on the Birmingham Children's Crusade, while Phoenix Samuel and Noah Phillips placed second with their documentary about the Rise of the IRA in Ireland in the Junior Group Documentary Division.
Camdenton students were well represented in the various website divisions.  Tommy Garagnani, Jack Garagnani, Jacob Curley, and Dylan Frey won the Senior Group Website Division with their website on Lawrence of Arabia. Austin Clay placed third in his division with a website on Galileo Galilei. Second place finishers in the Junior Group Website Division were Philip Kurle, Jillian Bernabe, and Tyler Ames and their website featuring the Berlin Wall.
Finally, the Performance Divisions featured four Camdenton state qualifiers. In the Senior Individual Division, Hattie Bartlett placed third with her performance on women who have taken a stand while Maycie Ford won the division with her performance featuring Temperance advocate Carrie A. Nation. For the Junior Individual Performance Category, Finn McNally placed third with entry about his great-grandfather Dieter Schlossnagel's Defection from the Nazi Army and Judah Tillett won with his feature on the beginnings of arcade games.
The State competition will be Saturday, April 29.