This event has passed
date night
featured
promotion
Valentine's Day Lunch & Dinner At JB Hook's
–
Sunday, February 14, 2021
Lunch 11 a.m.-3 p.m., Dinner 5 p.m.-9 p.m
Now Accepting Reservations for Lunch and Dinner. 
Call 573-365-3255 or Book online at http://www.jbhooks.com/reservations.html 
11 a.m.-3 p.m. enjoy a mid-day fine dining Valentines experience for you and your loved one. Pair two glasses of wine with you 2 for $42 selections!
5 p.m.-9 p.m. settle in, watch the sunset and enjoy steak and lobster, a rose for the ladies and complimentary cheesecake!    
Occurred Sunday, February 14th, 2021 @ 11:00 am – 9:00 pm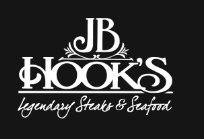 JB Hooks
2260 Bagnell Dam Blvd
Lake Ozark, MO 65049
573-365-3255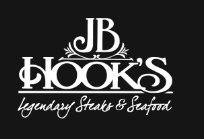 JB Hooks
2260 Bagnell Dam Blvd
Lake Ozark, MO 65049
573-365-3255