This event has passed
LOTO Powerfest - Powerboat Racing
–
Free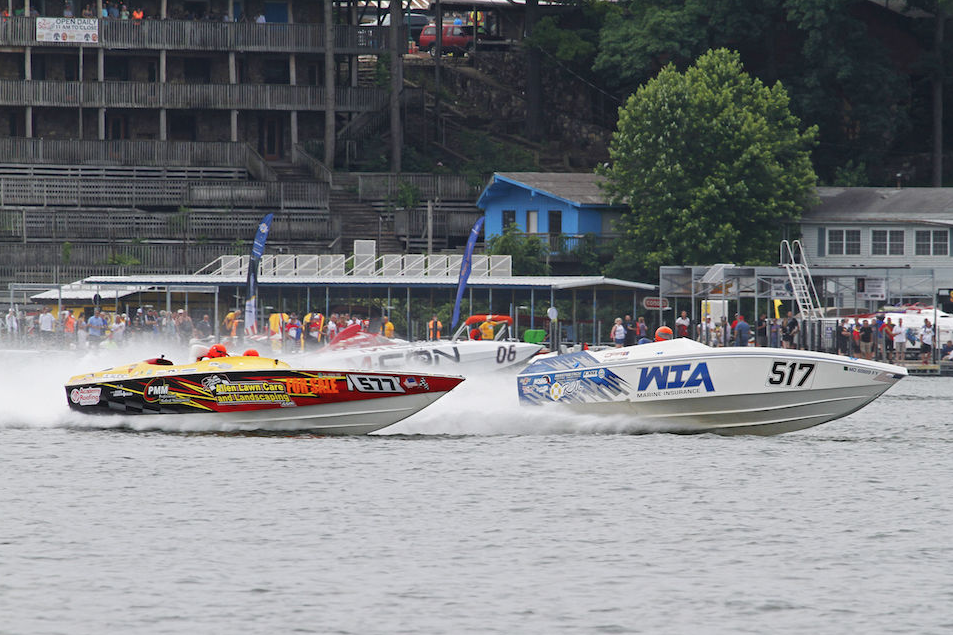 Saturday, June 3, 2023, 11 a.m. - 5 p.m.
WHERE: 7MM at Shady Gators and Camden on the Lake
The Lake's premier powerboat race!
Sanctioned by the Offshore Power Boat Association, LOTO Powerfest (formerly Lake Race) attracts the fastest and most powerful boats in the world to compete on the waters of beautiful Lake of the Ozarks.
Racers from around the globe make Lake of the Ozarks their home the week of the Powerfest. Then on Saturday, high-performance vessels make their way to the starting line: the best of the best come to compete at LOTO Powerfest!
2023 SCHEDULE OF EVENTS
THURSDAY, JUNE 1, 2023
12pm-4pm Registration - Shady Gators Mini Mart
6-8pm Racers Meet & Greet - Horseshoe Bend Bar and Grill
FRIDAY, JUNE 2, 2023
Race Village Open
9am-5pm Registration - Shady Gator's Mini Mart
9am-12pm Swim & Dunker Testing- Aqua Finn Condo Pool
9am-4pm Race Boat Inspections - Race Village
4pm Course Perimeter Markers Set
Patrol Boat Meeting & Volunteer  Meeting - Camden on the Lake
5-8 Street Party @ Shady Gators & Camden on the Lake
SATURDAY, JUNE 3, 2023
9am-6pm Race Village Open
6:30am Racer Physicals - Camden on the Lake
7am Course/Perimeter Markers Set
7:30am Racer Briefing - Camden on the Lake
8am Medical and Dive team briefing - Camden on the Lake
8:30am Race Control Operational
8:30am Crane & Ramp Operational
9am-9:30am F1 Testing
9:30am-9:45am Tri Hull Testing
9:45am-10:30 Race Boat Testing (pending Approval)
9:45am All premium and VIP viewing areas open
11am-5pm RACING Race groupings subject to change )
RACE 1 (F1 Group A & B Heat 1)
RACE 2 (Class 5, 6 & 7)
RACE 3 (Tri Hull Heat 1) (F1 Group A & B Heat 2)
RACE 4 (Class 1, 2, 3 & 4)
RACE 5 (Tri Hull - Heat 2 & 3)
RACE 6 (Factory Stock, Vee Extreme, Mod Vee, Stock Vee)
RACE 7 Super Cat)
RACE 8 Super Stock)
12pm-5pm GPS & RacePak Readings - Race Village
7pm Awards Ceremony - The Encore Lakeside Grill and Sky Bar
Occurred Saturday, June 3rd, 2023 @ 11:00 am – 5:00 pm
As featured on
Summer is fully in-swing at Lake of the Ozarks and that means every weekend is packed with o…
It's an action-packed weekend at Lake of the Ozarks, with fun for all ages, on and off the water.