JB Hook's - Live Music by Cheryl Lynn
–
Every Tuesday in March 2023, 5:30 - 8:30 p.m.
Where: JB Hook's Restaurant, 2260 Bagnell Damn Blvd., Lake Ozark, MO 65049
Enjoy live music by Cheryl Lynn at JB Hook's!
Spectacular views, food, drinks and live entertainment makes JB Hook's a fine-dining experience you don't want to miss! Lunch served daily at 11 am, dinner served nightly beginning at 5 pm. With live entertainment six days a week, friendly smoke free atmosphere.
Starting Tuesday, March 7th, 2023, repeats every week on Tuesday until Tuesday, March 28, 2023 @ 5:30 pm – 8:30 pm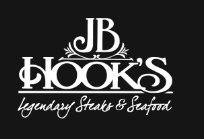 JB Hooks
2260 Bagnell Dam Blvd
Lake Ozark, Missouri 65049
+1(573)365-3255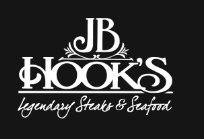 JB Hooks
2260 Bagnell Dam Blvd
Lake Ozark, Missouri 65049
+1(573)365-3255