This event has passed
JB Hook's - Live Music by Adam Powell
–
Every Monday in November, 2022, 5:30 - 8:30 p.m.
Where: JB Hook's Restaurant, 2260 Bagnell Damn Blvd., Lake Ozark, MO 65049
Adam Powell, vocalist, guitarist, and pianist, provides quality entertainment with a versatile list of original and cover songs, including top 40 country, soft rock, classic rock, alternative and some great jazz classics.
Spectacular views, food, drinks and live entertainment makes JB Hook's a fine-dining experience you don't want to miss! Lunch served daily at 11 am, dinner served nightly beginning at 5 pm. With live entertainment six days a week, friendly smoke free atmosphere.
Starting Monday, November 7th, 2022, repeated every week on Monday until Monday, November 28, 2022 @ 5:30 pm – 8:30 pm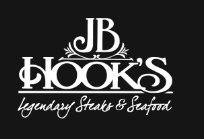 JB Hooks
2260 Bagnell Dam Blvd
Lake Ozark, Missouri 65049
+1(573)365-3255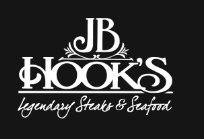 JB Hooks
2260 Bagnell Dam Blvd
Lake Ozark, Missouri 65049
+1(573)365-3255