This event has passed
featured
family friendly
promotion
free
2021 Lake Of The Ozarks Shootout
Free
Aug. 28 - 29, 2021
WHERE: Captain Ron's Bar & Grill, 82 Aloha Lane, Sunrise Beach, Missouri, 65079
The Lake of the Ozarks Shootout is the largest unsanctioned boat race in the US, named one of the nation's eight "must-see" boating events according to Powerboat Magazine, the Shootout will take place for the ninth year at Captain Ron's Bar & Grill in Sunrise Beach (Lake Road 5-50, mile marker 34.5).
The event raises funds for eight Lake-area rescue teams and numerous other charitable organizations.
Beachfront fun at Lake of the Ozarks for all ages! Captain Ron's offers that and so much more. With live entertainment, volleyball area and beach for the whole family. Don't miss out on making the trip to this Lake legend! 
SATURDAY, AUGUST 28, 2021
8:00 a.m. – 11:00 a.m. Captain Ron's breakfast
8:00 a.m. – 4:00 p.m. Racer Registration on Cannonball Beach
8:00 a.m. – 4:00 p.m. Safety Inspections & Class Identification
9:00 a.m. – 5:00 p.m. Vendor Village and Racer Village open to the public at Buccaneer Bay and Captain Ron's
9:00 a.m. – 10:00 a.m. PWC Classes Run
9:45 a.m. Opening Ceremony – National Anthem
Classes have priority runs:
10:00 a.m. – 11:00 a.m. Non-Professional
11:00 a.m. – 12:30 p.m. Manufacturer
12:30 p.m. – 2:00 p.m. Professional
2:00 p.m. – 3:00 p.m. Non-Professional
3:00 p.m. – 4:00 p.m. Open Class Runs
7:00 p.m. –1:00 a.m. Entertainment at Captain Ron's
8:00 p.m. Super Cat Fest. Details »
Live Auction – Camden on the Lake
SUNDAY, AUGUST 29, 2021
8:00 a.m. – 11:00 a.m. Captain Ron's open for breakfast
8:00 a.m. – 3:00 p.m. Racer Registration on Cannonball Beach
8:00 a.m. – 3:00 p.m. Safety Inspections & Class Identification
9:00 a.m. – 4:00 p.m. Vendor Village and Racer Village open to the public at Buccaneer Bay and Captain Ron's
10:00 a.m. National Anthem
Classes have priority runs:
10:00 a.m. – 11:00 a.m. Professional
11:00 a.m. – 12:00 a.m. Manufacturer
12:00 a.m. – 2:00 p.m. Non-Professional
2:00 p.m. – 3:00 p.m. Open for final runs
4:00 p.m. Awards Ceremony
4:00 p.m. Vendor Village & Racer Village take down
Starting Saturday, August 28th, 2021, repeated every day until Sunday, August 29, 2021 @ 9:00 am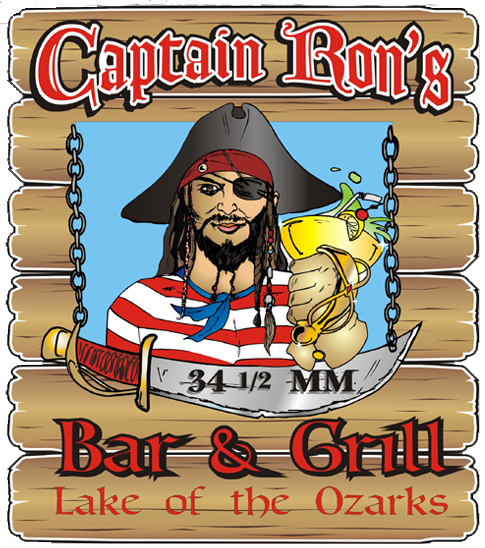 Captain Ron's Bar & Grill
82 Aloha Ln
Sunrise Beach, Missouri 65079
573-374-5852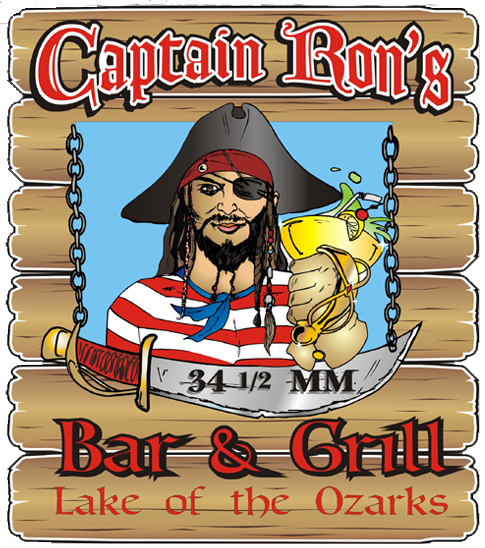 Captain Ron's Bar & Grill
82 Aloha Ln
Sunrise Beach, Missouri 65079
573-374-5852