It's the cavitation of fun on the most popular recreational Lake: The Wake. It inspires the adventurous boater and the ire of those yearning for calm waters of yesteryear at Lake of the Ozarks.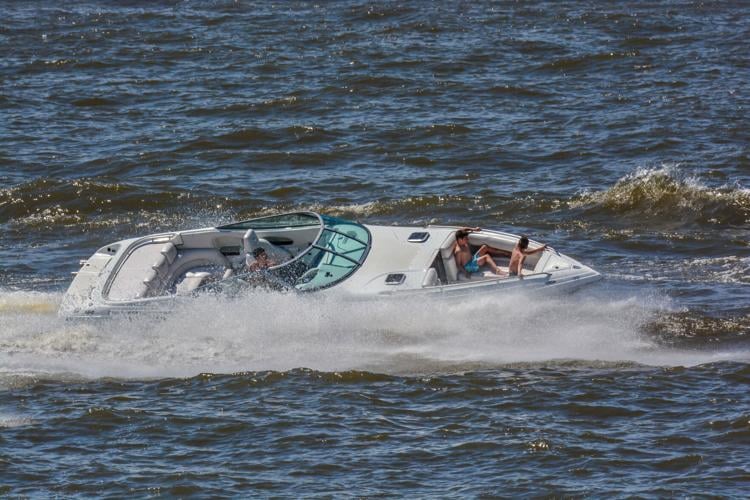 The 'Wake' today is controversial, with social media ablaze at every mention of the word. The anti-cruiser contingency types furiously rail against "ocean yachts that have no place on the Lake," as if thumb-pounding the tiny keyboard in their phone will make big boats disappear. 
"Watch Your Wake!" The campaign launched by local marine dealers gets it right by advocating courteous boating.
At the helm of it all, thousands of boat "drivers" run the gamut of skill and experience. Owning a boat is often the dream, but becoming an excellent captain is something else entirely. Boater education has the most potential to calm the wake issue, but there is no substitute for time on the water. That's really the Catch 22.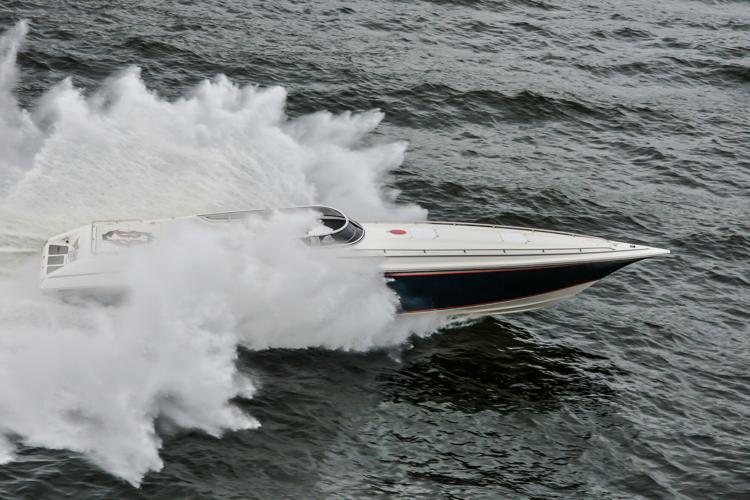 The only constant is: conditions change. Winds will shift, cruisers will plow, and squalls will catch you. With that in mind, here are SHORE's top ways to handle rough water at the Lake.
#1 Know the boat.
No matter the level of experience, knowing the boat is key to taking wakes. Coming to an understanding of speed and trim is the difference between sloshing about and riding above it. The boat always has a point at which it's the most comfortable. Find the cruising combination that makes the boat happy, and do your best to keep her happy. Ultimately, taking a wake at the point of impact is about feel. If carrying precious cargo, take it slow and throttle through it.
#2 Find the angles.
While 45 degrees has long been the rule, every boat is different when it comes to slicing through wakes — it's going to take practice. And keep in mind, on a busy Saturday with boats all around in occasionally tight spaces, boaters just can't cut in and out of wakes at 45 degrees without considering what's ahead, what's at 6 (behind you), port and starboard. Designate a first mate and make them a spotter.
There's more to this story. Keep reading at SHOREBOATINGMAG.COM