LAKE OF THE OZARKS, Mo — For great times and great bands, there's no better place than the Lake of the Ozarks this summer.
On any given day during the summer months, visitors will have no trouble finding live music at nearly any of the 200 restaurants and nightspots as well as the area's most popular resorts and entertainment complexes at the "Best Recreational Lake" in the Nation. Many venues around the Lake of the Ozarks feature up-and-coming local musicians as well as bigger names in the business.
For those hoping to catch some of their all-time favorite performers, two of the Lake of the Ozark's largest outdoor music venues host many of the biggest names in the recording industry during their summer concert series.
(Complete summer concert schedule at the end of this article)
Shawnee Bluff Vineyard
Shawnee Bluff Vineyard, located off Highway 54 at 8 Tolwood Road between Eldon and Lake Ozark, features an outdoor wine garden and amphitheater set on 40 acres of rolling hills overlooking the winery's vineyard, and annually hosts top-notch country music stars.
All of the shows at Shawnee Bluff Vineyard are billed as being all-ages shows. Doors open at 5 p.m. with live music being performed by local musicians on the patio from 5-7 p.m. to start the evening. Headliners take the stage at 8 p.m. during each concert, with professional fireworks displays to follow most performances at the close of the evening. Depending on the show, tickets start at $39 per person. For more details on the performers, or to order tickets, either call 573-365-1100 or visit www.ShawneeBluffWinery.com/concerts/.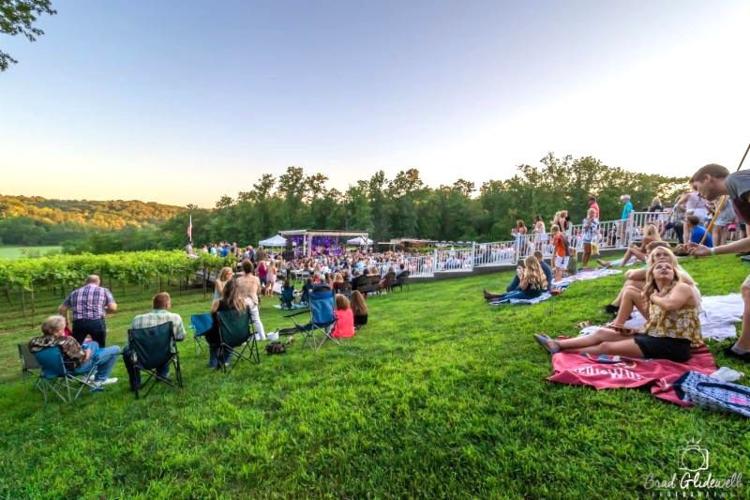 The 2019 summer concert series kicks off on Friday, May 31 with a performance by the Marshall Tucker Band, best known for their country-rock jams "Can't You See" and "Heard it in a Love Song."
The month of June brings Diamond Rio to the stage on Friday, June 14 to play their biggest hits "One More Time," "Meet in the Middle," and "Norma Jean Riley," which all spent time on the top of the country charts in the '90s. Saturday, June 29 sees Craig Morgan, who has had 17 hits make the Billboard country charts, take to the Shawnee Bluff stage.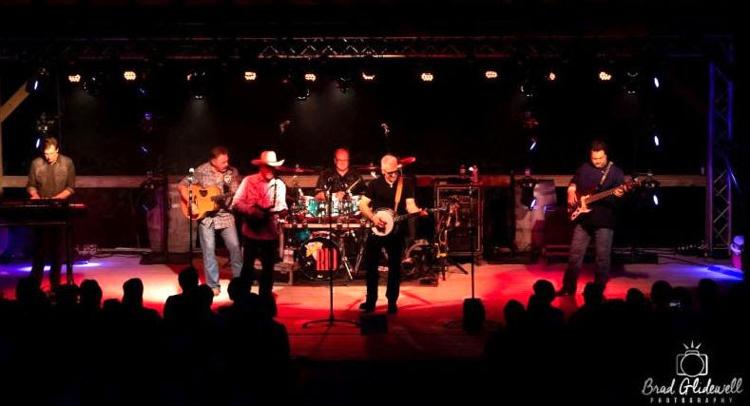 July brings Missouri-born songstress Sara Evans to perform on Saturday, July 6 while Wynonna and The Big Noise, featuring Wynonna Judd - half of country music's biggest hit making mother-daughter duo, The Judds - will entertain crowds on Saturday, July 20. To close out the month, Trace Adkins brings his soulful country grooves to the vineyard on Friday, July 26.
September offers a little bit more of a musical mix with Clint Black, one of the best-selling country music artists of all time, playing on Saturday, Sept. 7 followed by a performance by an up-and-coming Missouri-born country star, Tyler Farr, on Friday, Sept. 13. Southern rock giants 38 Special closes out September with a high-energy rock show on Saturday, Sept. 28.
The Shawnee Bluff Vineyard concert series concludes with a performance by Grammy-winners The Oak Ridge Boys on Friday, October 11.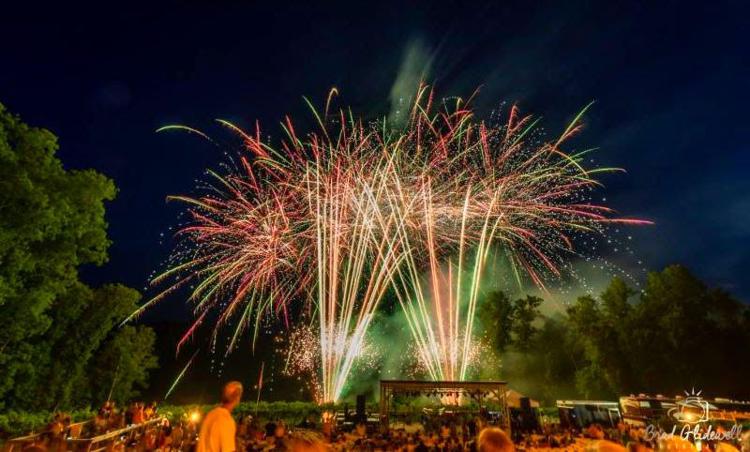 Bluff's second location, Shawnee Bluff Winery, located on the Bagnell Dam Strip in Lake Ozark, features live music every weekend throughout the year. For more information on both locations - the Vineyard and the Winery - as well as a full events calendar, visit www.ShawneeBluffWinery.com.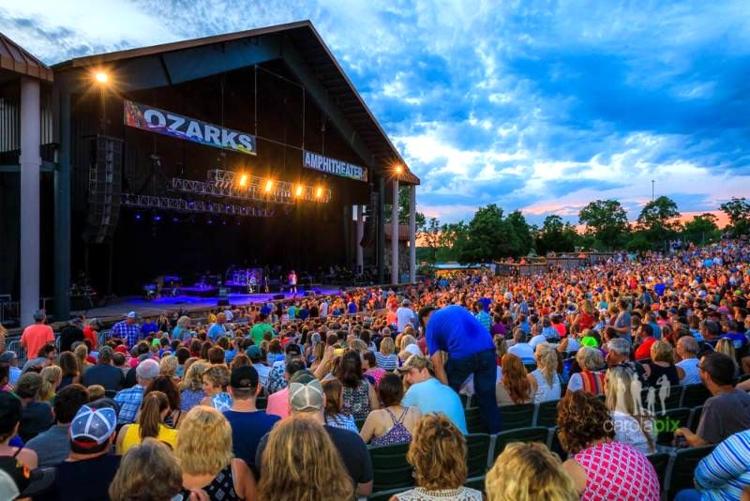 Ozarks Amphitheater
Ozarks Amphitheater, located at 2629 North Business Route 5 near Camdenton, is the Lake of the Ozarks' largest outdoor music venue.
For most shows at the amphitheater, doors open at 6 p.m. with music starting at 7 p.m. Depending on the artist, tickets for each show run from $20 per person general admission up to $600 for VIP table seating. For more information on the 10,000-seat Ozarks Amphitheater, or to order tickets for the upcoming concert series, please call 573-346-0000 or visit www.OzarksAmp.com.
Voted the best large outdoor music venue in the state by readers of Missouri Magazine, Ozark Amphitheater's fifth annual summer concert series starts off with a bang with the Outlaws and Renegades Tour on Friday, June 7.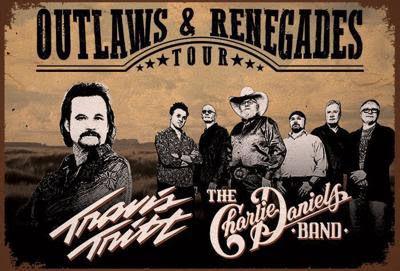 The Outlaws and Renegades Tour features Travis Tritt, who has seven platinum-selling albums and two Grammys to his name, the legendary Charlie Daniels Band, best known for his Grammy-winning smash hit "The Devil Went Down to Georgia," and up-and-coming southern rockers The Cadillac Three. On Sunday, June 9, Ozarks Amphitheater hosts the Missouri Symphony Orchestra for a "Hot Summer Nights" community concert called "Strike Up the Band." Nashville-based country music band Old Dominion, whose most recent album "Happy Endings" landed as the number one album on the Billboard Country charts, plays the amphitheater on Saturday, June 22 along with special guests Granger Smith and Murphy's Ford. St. Louis-born rapper Nelly, who won a Grammy in 2004 and whose first two albums reached the number one spot on the Billboard charts, plays with fellow St. Louisian Chingy on Friday, June 28. And, on Saturday, June 29, award-winning country music star Gary Allan takes to the amphitheater's stage.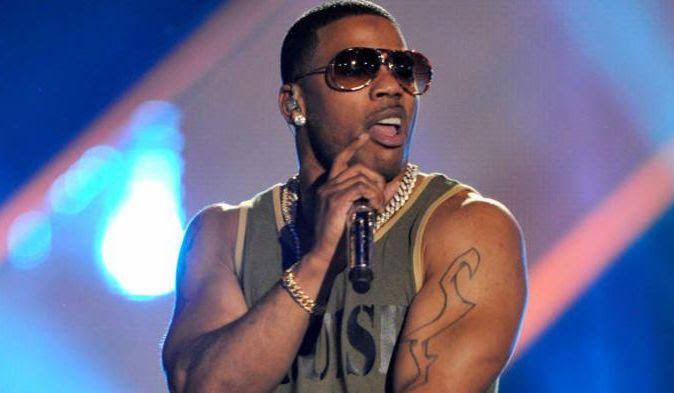 In July, Ozarks Amphitheater hosts the Grammy-winning Nitty Gritty Dirt Band, best known for their hit "Fishin' in the Dark," and the southern rock sounds of The Ozark Mountain Daredevils, famous for their hits "Jackie Blue" and "If You Want to Get to Heaven," on Saturday, July 6. Five Finger Death Punch, one of the most successful heavy metal rock bands of the 2000s, plays on Tuesday, July 16. August heats up as award-winning rapper Wiz Khalifa entertains the crowds at Ozarks Amphitheater on Friday, Aug. 2. The much anticipated Crossover Christian Music Festival returns Friday through Monday, Sept. 20-23. There are more concerts to be announced, so it's recommended that visitors keep an eye on the Ozarks Amphitheater website, www.OzarksAmp.com, or Facebook page.
Shady Gators
In addition to Shawnee Bluff Vineyard and Ozarks Amphitheater, there are several other venues that offer outdoor stages throughout the summer months. For example, Shady Gators, a multi-tiered cajun-themed restaurant and night spot located at 132 Sweet William Road in Lake Ozark, begins its "epic" summer concert series Memorial Day Weekend with a performance by LOCASH, an award-winning country music duo, on Friday, May 24. The next weekend, country music superstar Billy Ray Cyrus, best known for his smash-hit "Achy Breaky Heart" and the recent Billboard chart topper "Old Town Road," plays at Shady Gators on Saturday, June 1. Tickets for shows at Shady Gators vary by show, but general admission tickets range from $15 to $44. For a complete list of performers or to purchase tickets for the Shady Gators concert series, visit www.ShadyGators.com or call 573-365-6464.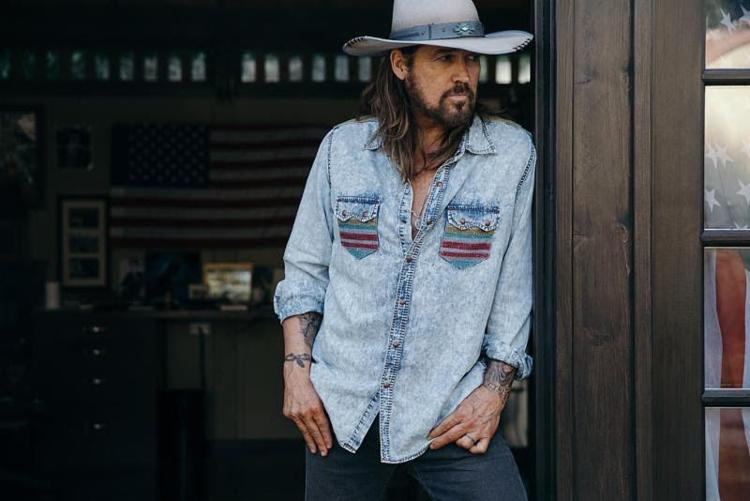 The Horny Toad
And, right across the water from Shady Gators is The Horny Toad Entertainment Complex at Camden on the Lake Resort, 2359 Bittersweet Road in Lake Ozark. The Horny Toad has been a summertime live music staple at the Lake of the Ozarks for years and has hosted big names such as Cheap Trick, Foreigner, Quiet Riot and Bret Michaels in the past. This summer, the Horny Toad features local and regional favorites on their lakeside outdoor stage every weekend beginning Friday, May 17. For more details on the calendar of events at the Horny Toad, visit www.HToads.com or call 573-365-5620.
Lake Of The Ozarks Summer Concert Schedule
May 17-18 - Five Turn Knot - H. Toad's
May 24 - LOCASH - Shady Gators
May 24-25 - Cherry Pistols - H. Toad's
May 31-June 1 - Kricket Alley - H. Toad's
June 1 - Billy Ray Cyrus - Shady Gators
June 7 - Outlaws & Renegades Tour: Travis Tritt - The Charlie Daniels Band - The Cadillac Three - Ozarks Amphitheater
June 7-8 - Dave Baker Band - H. Toad's
June 9 - Missouri Symphony Orchestra - Ozarks Amphitheater
June 14-15 - Folds of Honor event with Dr. Zhivegas - H. Toad's
June 21 - The Rosy Hips - H. Toad's
June 22 - Old Dominion - Granger Smith - Murphy's Ford - Ozarks Amphitheater
June 28-29 - Five Turn Knot - H. Toad's
July 4-6 - Contagious - H. Toad's
July 6 - Nitty Gritty Dirt Band - Ozark Mountain Daredevils - Ozarks Amphitheater
July 12-13 - Dance Floor Riot - H. Toad's
July 19-20 - Cherry Pistols - H. Toad's
July 26-27 - Dave Baker Band - H. Toads
Aug. 2-3 - Hudson Drive - H. Toad's
Aug. 9-10 - Kricket Alley - H. Toad's
Aug. 16-17 - Five Turn Knot - H. Toad's
Aug. 23-24 - Cherry Pistols - H. Toad's
Aug. 30-Sept. 1 - Dr. Zhivegas - H. Toad's
Aug. 6-7 - Hudson Drive - H. Toad's
Sept. 13-14 - SuperJam & Hells Bells - H. Toad's
Sept. 20-23 - Crossover Christian Music Festival - Ozarks Amphitheater