The hit Netflix show "Ozark" and viral photos of Memorial Day pool parties may be the first things people outside the area associate with Lake of the Ozarks. But a local restaurant will highlight the Lake for a different reason when they air on the Food Network, Thursday night.
NautiFish Rum Bar stars in the first episode of a Food Network and Chef Mark Estee show called "Undercover Chef." The bar is hosting a premiere tonight, July 2, for the episode airing at 9 p.m.
Owner Rob Shields was the only one who knew Estee was going undercover as the TV crew set up more than 50 cameras at the restaurant two years ago. The episode centers around Estee, who pretends to be a college friend of Shields. After revealing himself a few days later, he tells NautiFish what they're doing right or wrong and how to fix it.
"We were probably partying a little bit more at that stage of our life," Shields said. "We are pretty young owners, so that's probably a little bit of (the show) and the way I was running my kitchen. Should be a great show, but I'm still super nervous about it."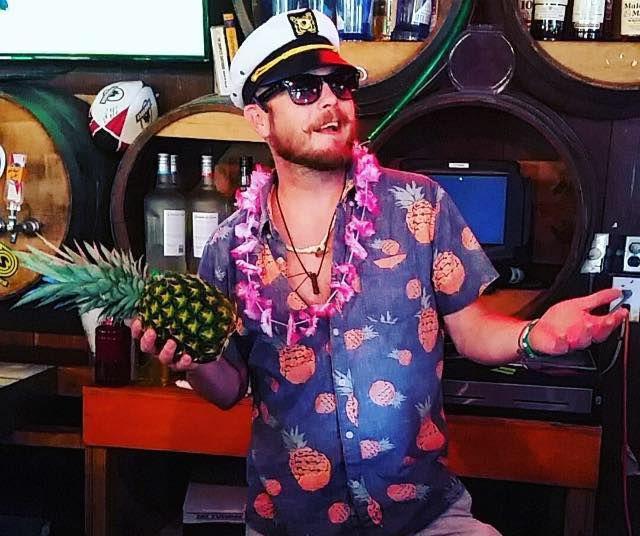 This is not Shields' first experience with reality TV. He almost participated in the show "Below Deck" while he was in college because he was really into sailing. Producers reached out to him again, this time more interested in his restaurant. MGM sent a crew and filmed for three weeks for a show called "The Nauti Life," which ultimately never aired.
"The Food Network saw it and said, 'That's not our kind of show, but we do like the Ozarks and we do like your restaurant, so we're going to keep you guys in mind for something else later down the road," Shields said. "Two years later they called us."
After Estee's critiques, NautiFish decided to make some changes. The chef even stayed an extra day and talked with staff off-camera about improvements, Shields said: a meaningful gesture that showed real interest in the restaurant's success.
Nowadays, the restaurant uses more fresh ingredients and has made the menu smaller. Although Shields would've like to use fresh ingredients from the beginning, he learned that being a big restaurant with a seating capacity of 300 means they have to use a lot of frozen products.
"Mark (the chef) was upset about that," Shields said. "He's like, 'Look guys, you had a vision. You went away from it because it got too hard and too crazy. We can make the menu smaller and still do that.'"
Since the filming of the show, NautiFish has renovated the restaurant by making the bar open-air. Including the food changes, anyone who visits the restaurant because of the show will be in for a pleasant surprise.
"It's going to be great for our business and great for Lake of the Ozarks," Shields said.