LAKE OF THE OZARKS, Mo. — Boat- and dock-owners at Lake of the Ozarks have learned the hard way: winter can hit docks—and bank accounts—pretty hard.
Back in 2000, high winds pushed ice through the Lake, which then demolished any and all docks and property in its way. The snow and ice storms of 2006 also sunk boats and docks alike all over the Lake of the Ozarks, too.
Many of those affected then learned that their insurance companies could do little to help them out, which meant that they had to pay repairs costing an average of $1,000 out of pocket. Those who had their docks completely destroyed were looking at replacement costs of $20,000 or more.
The Lake got its first taste of winter this week, and more ice and snow are just around the corner. Lake residents who have yet to winterize their property would be wise to do so. Whether you're a full-timer, or planning on visiting the Lake house for Thanksgiving, here are a few things to check, and tips from Lake area experts.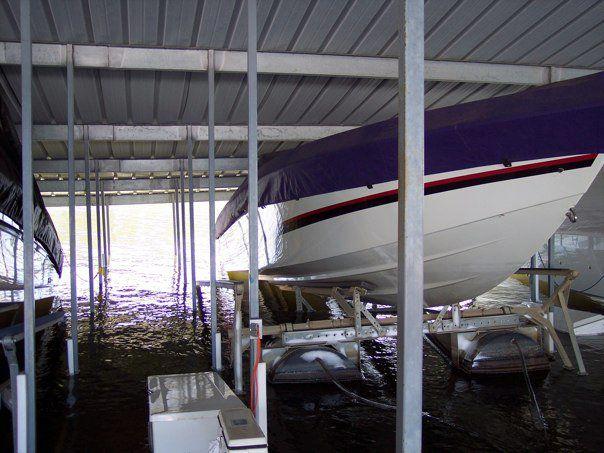 1. Visually Inspect the Boat Lift
Dock owners need to first blow the boat lift up, and make sure that it's holding air. If there are bubbles, it won't be able to keep the boat up. Once that's been checked, do a visual inspection, looking for loose bolts or parts hanging off. If owners aren't sure about their lifts, they can always call a lift company to do an inspection.
Check dock cables and make sure there is no excessive wear. In the middle of winter, it's harder to bring people out to get things fixed, so it is best to ensure cables are secure.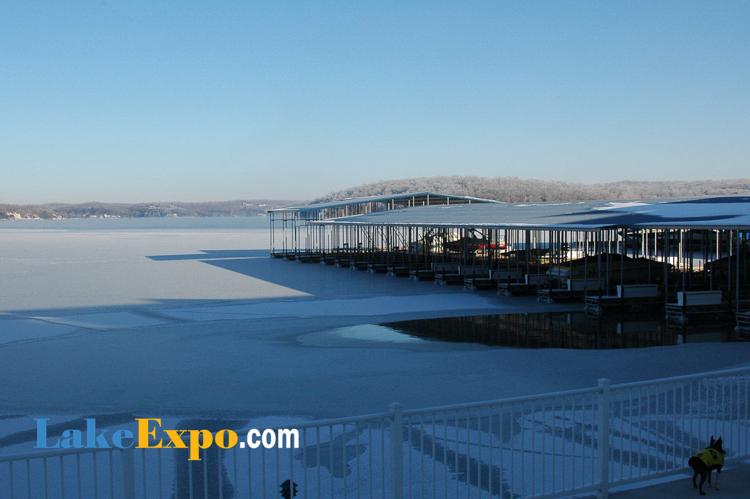 2. Invest in an Agitator or Bubbler
Agitators and bubblers are designed to keep ice away from docks. The former places a heavy-duty submersible motor that draws warm waters up from the a body of water's depths towards the surface, which can keep large areas of water even. Bubblers, on the other hand, are better for more shallow waters. These devices use an air compressor that blows tiny bubbles down the line of a diffuser or hose. This creates constant movement, which consequentially keeps ice from forming.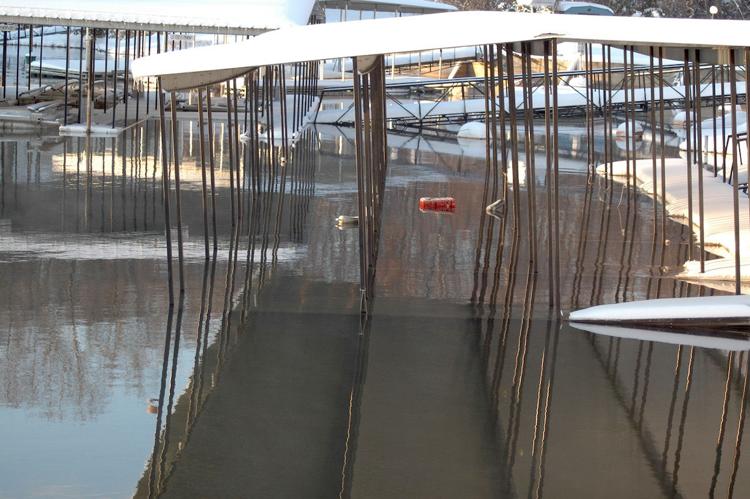 3. Check Dock Cables
Loosen the dock cables to allow for the annual drawdown—which drops the Lake by about six feet—and ensure the cables are in good shape. Make sure the walkway is connected to the dock and that the bolts are tight. If you have water lines and pumps, make sure to drain the water lines so they don't break due to freezing temperatures.
Of course, it's not enough just to take care of your boat and dock -- it's important to winterize lakefront homes, as well, whether they are year-round residences or vacation homes. Waterproofing basements, in particular, is a good investment that protects properties against severe water damage, which could potentially lead to thousands of dollars in repairs. Shutting off and draining pipes that could be exposed to freezing temperatures is a simple preventative measure that can save homeowners a literal flood of grief.
If you have any specific questions about winterizing waterfront properties, consider calling one of the dock companies in your area.