Was 2020 the Year Of The Boater?
Yes, and in more ways than one. In addition to boating being the officially sanctioned "socially distanced" outdoor event during the height of Covid lockdowns, fuel prices were especially kind to boaters last year.
Prices at the pump tend to be significantly higher for waterfront marinas than at on-land gas stations — that's due in part to the costs associated with keeping a marina in a seasonal economy, and also because marinas carry ethanol-free fuel, which most boaters prefer, according to a 2018 BoatUS survey. (Boat engines are approved for up to 10% ethanol use, but not more than 10% -- in fact, use of ethanol-blended fuel higher than E10 will void a boat's warranty.)
And for boaters fueling up on the water, prices at Lake of the Ozarks marinas were some of the lowest in recent memory. Marinas saw prices that were sometimes half of what that they had been in 2019. And some marinas set fuel sales records last year.
"On average we do about a quarter of a million gallons a year, and our best year was 265,000," said one marina owner, who preferred not to be named for this story. "This year we broke over a million [gallons]. We quadrupled our sales."
Marinas saw a huge price drop — more than 50 percent — in fuel from 2019 to 2020. In May 2020 at Port Randall Resort, 87 Octane gas was $1.35 cheaper in than it was in 2019. Another popular marina at the Lake, Kelly's Port, saw a $1.31 drop.
Gas stayed cheap all summer, ranging from 20 to 40 percent cheaper than it had been in 2019, with 87 octane running an average of 70 cents cheaper, according to LakeExpo's calculations.
More remarkably, Lake of the Ozarks hasn't seen boat gas prices this cheap in more than a decade. The LakeExpo staff pored over the last 12 years of our weekly in-season Boat Gas Reports, and used Point Randall and Kelly's Port to get a rough average of summer fuel prices. In 2020, that number dropped below $2.00/gal, for the first time in a long time.
The years between 2011 – 2014 were brutal, with the average marina fuel price nearly at or above $4.00/gal for 87 octane. Here's a chart using our formula, of the past 12 years of marina gas prices at the Lake: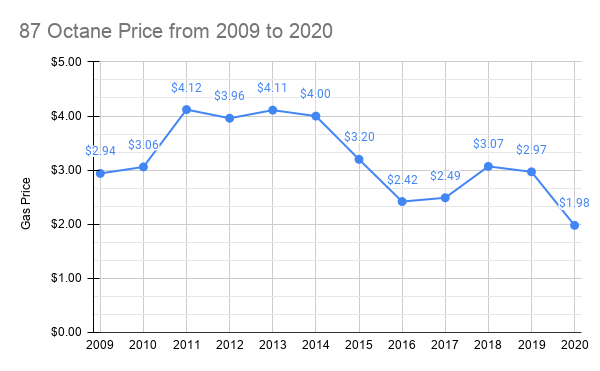 Cheap gas makes it easier to spend a weekend — or week, or summer — on the water, and leaves more expendable income for vacationers to spend elsewhere. But were the stellar fuel prices the reason behind 2020's boating boom? Kyle Kelly of Kelly's Port Marina says it was more about the Lake's appeal during Covid shutdowns.
"Did [fuel] pricing have something to do with it? Maybe a little. But was it the number one driver? By no means," Kelly said. "If you look at the people who were boating, [they were] not price-conscious at all. They just said 'slide the card, we don't care, we're outside with our family.'"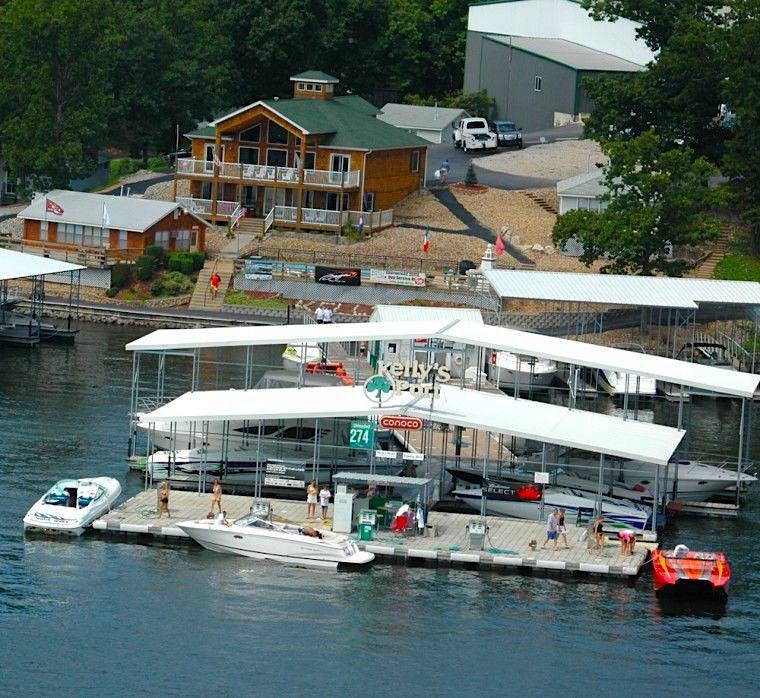 Instead, Kelly believes it was Covid-19 precautions in other states that brought people out to the Lake of the Ozarks.
"Folks being stuck inside for as long as they did kinda pushed them into our arms, for lack of a better word. The nice thing about boating is that you can do it whilst socially distancing. Just by every barometer, bars, restaurants, gas docks or boat sales or whatever else, it's been nothing short of record-breaking by every barometer you used."
And Kelly's Port was no exception: Kelly said that 2020 "broke every record in our 43 years of business."
Michael Spriggs of Point Randall Resort had a similar opinion, citing Covid-19 and the beautiful weather the Lake had last summer as the reasons for the spike.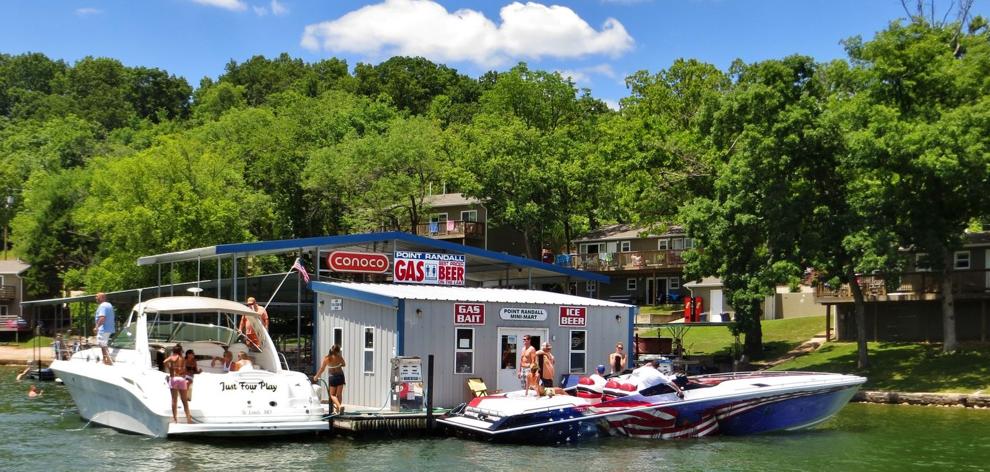 "What a great weather year, 2020," he said. "We had amazing weekends at the end of March. Even in early April, if you checked the temperatures it really set the stage. There was no real flooding that we'd experienced the last couple of years. Weather is a huge deal. It's the number one, in my opinion."
With the summer's breakneck, Lake area businesses had to make hay while the sun shined, and Kelly praised the hard work put in by his team.
"I'm so proud of how our team came together and worked so hard to take care of our clients. We're just so impressed with the team we've accumulated over the years. They did a kick-butt job taking care of our customers."