The Wishing On A Ride event has been moved to May 2021. 
Make-A-Wish children are often immune compromised and the organization is making a top priority the health and safety of children, families and partners during the COVID-19 pandemic. 
Wishing On A Ride is a dream for some and an incredible day for others, as performance boaters and racers from across the country take the families of critically ill children and the special needs community for recreation on the water. 
"This change could actually work out to be a better time of year for the rides and could be a great way to kick off the summer season of 2021!" said Wishing On A Ride Event Chair Tiffany Maasen.  "Captain Ron's and Performance Boat Center have both agreed mid-May would be a perfect time for the event especially since we have expanded the event to include helicopter rides and some other "cool ride" experiences!"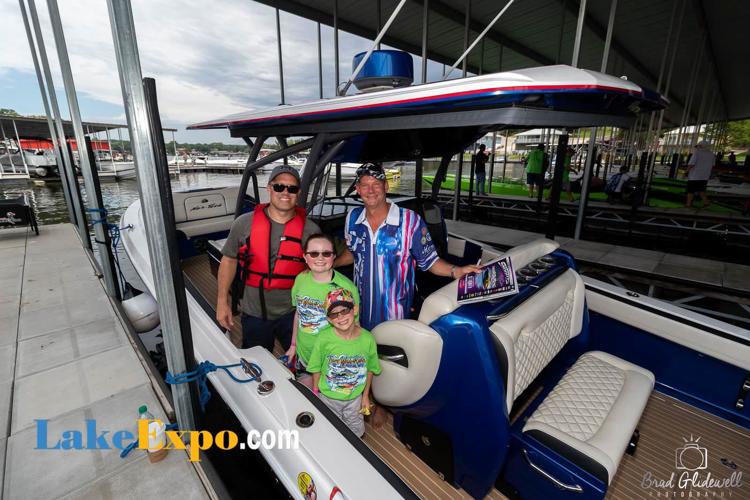 Contributions to Make-A-Wish through the Lake of the Ozarks Shootout are as critical as ever. Donations today bring hope and joy to wish kids in the community tomorrow.   
"We sincerely appreciate the continued support of our event sponsors: OakStar Bank, SHORE Magazine, Captain Ron's, Performance Boat Center, Red Head Lakeside Grille and the countless other community partners and volunteers who make these wishes a possibility," Maasen said.
Fundraising efforts during the Lake of the Ozarks Shootout and Super Cat Fest will continue as scheduled.  To assist in granting wishes to local children, the annual Super Cat For Kids Live Auction will be held at. 8 p.m., Saturday, Aug. 29, in conjunction with Super Cat Fest at Camden on the Lake Resort in Lake Ozark, Mo.  
Right now, Make-A-Wish is still granting wishes, ensuring that every possible wish can come true. Make-A-Wish is committed to continuing to deliver hope to wish kids as hope is essential.
Monitor updates about the event at LakeoftheOzarksShootout.com