Macy is an achiever.
The 13-year-old from northeast Missouri is already weeks ahead in her remote-learning schoolwork for the semester, hoping to score a couple extra weeks of Christmas break. Macy survived a year of treatment (daily injections) for a non-cancerous jaw tumor.
"Macy woke up one morning and said 'I don't feel good,'" her father Lathe recalled. "It looked like the mumps, but it wasn't the mumps at all, it was a jaw tumor." Three years later, she's on the other side of chemo treatment and has recovered.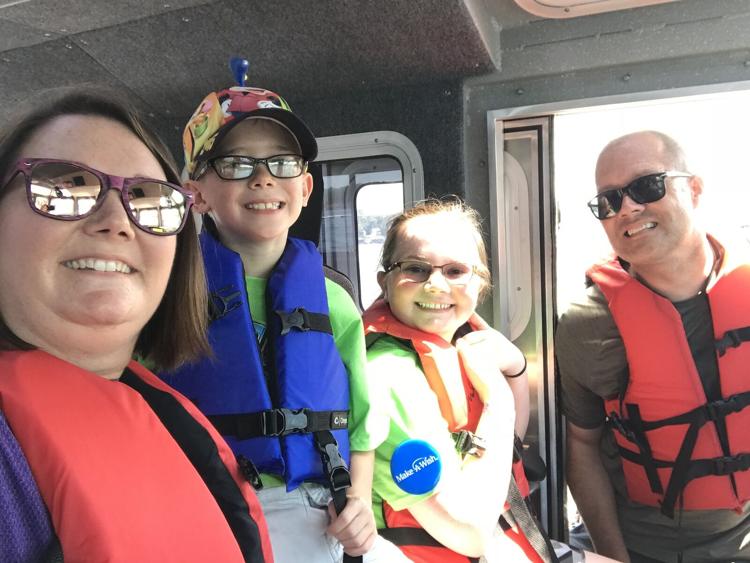 Macy is also a seamstress.
One of her quilts, made from soldiers' uniforms, won a prize in a hometown contest. And her quilt-making skills raised an astonishing $38,000 at this year's Shootout/Super Cat For Kids Charity Auction.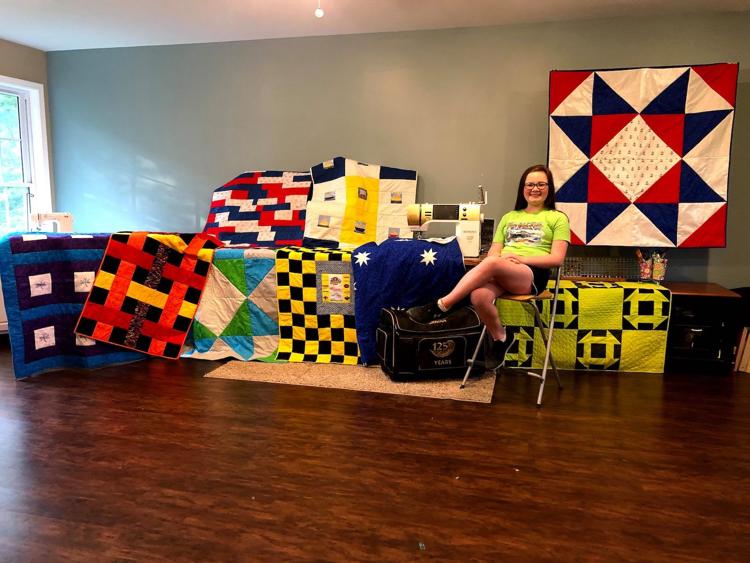 The charitable event shattered its previous record, raising a net total of around $200,000 for charities in 2020, with $91,475 of that going to the Make-A-Wish® Foundation. With many fundraising events having been cancelled in 2020, Alisha Abbott of Make-A-Wish® pointed out the auction donation will go a long way toward making dreams come true for kids with serious illnesses.
The organization has a special place in Macy's life. She learned to sew a few years ago, when a family friend, Shelly Pagliai, gave her a sewing machine. Macy's mom Amy laughed, recalling her own reaction: "I don't know how to use this!" Macy had an at home school teacher due to her treatments. Macy's at home teacher, Cindy Willcox, had a mother-in-law who was an excellent seamstress. With Macy's parents' permission, Cindy took Macy to her 92-year-old mother-in-law's house to learn the art of sewing, and that was the beginning.
A year or two later, when Macy was at Women & Children's Hospital in Columbia, Mo., she was given a "Beads of Courage" bag by hospital staff, and she asked about the bag. Staff told her they had been made by a local group as a special handmade gift for recovering kids, but that group was no longer doing so and they were worried about running out of bags soon. Macy's family took the problem to their local quilting guild; the Hands of Friendship Quilt Guild used a recent donation to make 2,007 (the year Macy was born) bags. Hooked, Macy continued making bags, but realized she could make more if she had a bigger, better sewing machine.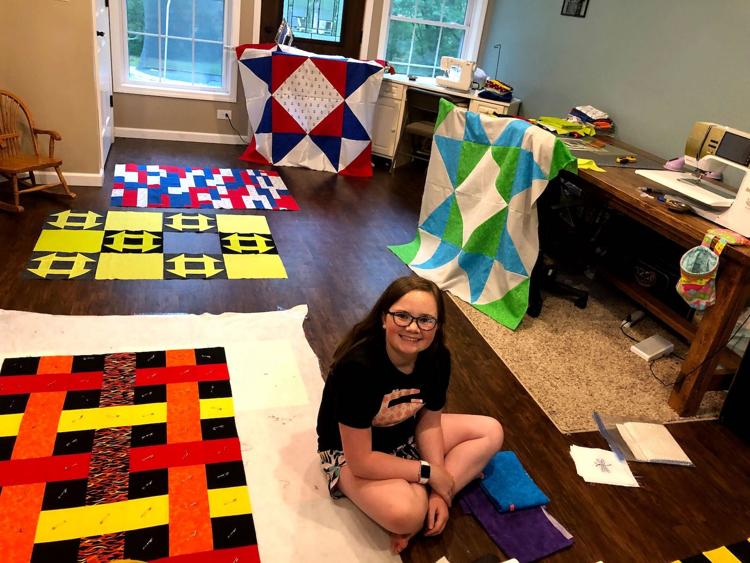 That's where Make-A-Wish® came in. Hospital staff reminded her she had never received her "Wish," so she wished for a new, better sewing machine, and was given one.
The following year (2019), Make-A-Wish® staff told Macy's family about the Wishing On A Ride event at the Lake of the Ozarks Shootout, which provides Wish kids with a boat ride to remember. "Rode every boat they had there, I think!" her dad recalled. They also got a helicopter ride with Tom Cline. The family is excited about attending the Wishing On A Ride event for 2021.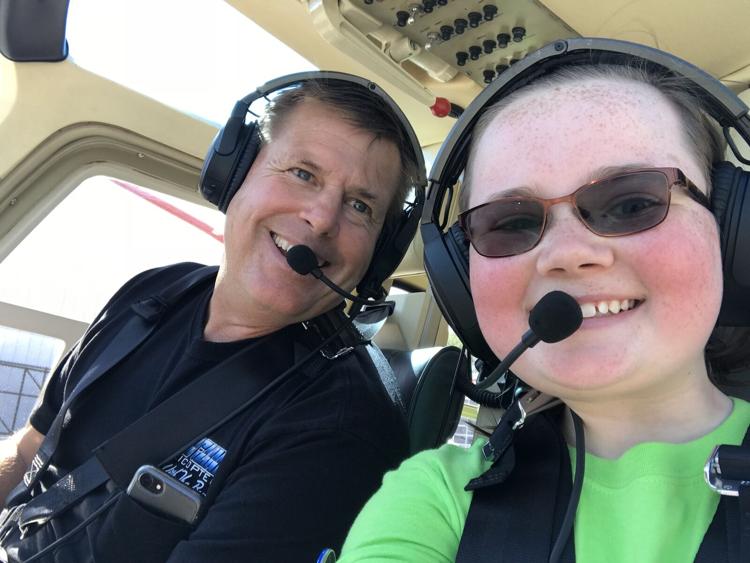 "Macy that day said, 'Now what happens?'" Lathe said. "They told us about the Shootout and this [Shootout/Super Cat For Kids] auction, and Macy said 'I should do something for that!'" She designed boating lap-quilts and pitched the idea to auction organizers.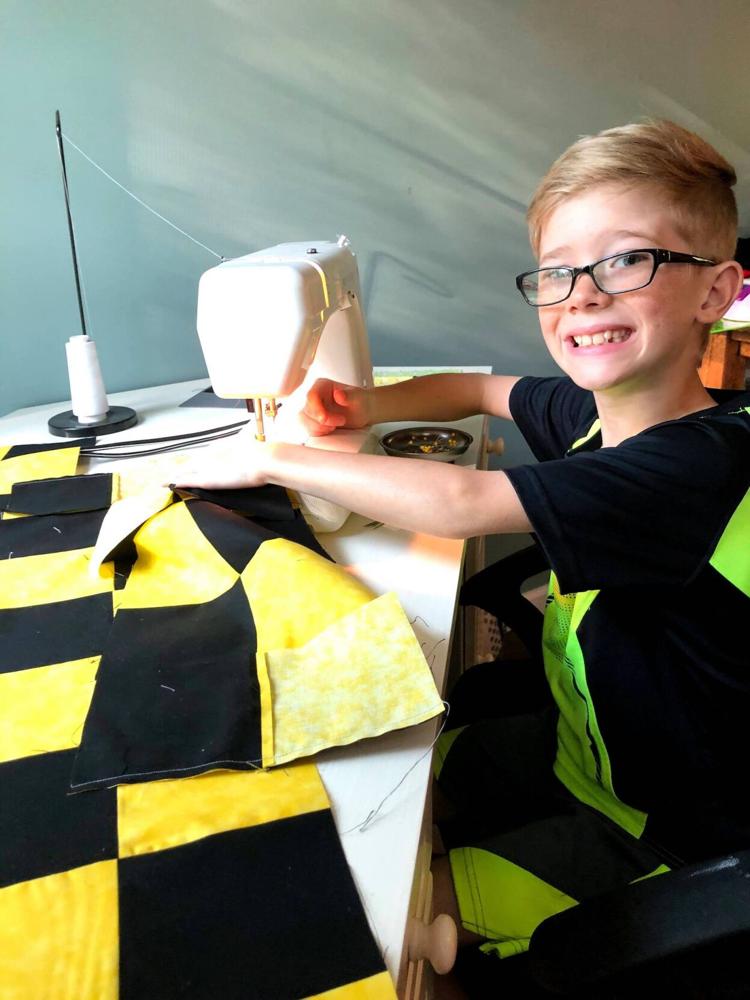 In a 60-day period, she—with help from brother Max and Meredith Willcox, the sweet, now-95-year-old woman who taught her to sew—made 10 quilts, to be delivered to the auction.
The quilts were a hit. The fact that her dad, Lathe, got to auction them off (he is an auctioneer) might have helped a little.
A quilt with 9 dragonflies cross-stitched on the front, was so popular, Macy agreed to make a second one for another buyer at the auction to raise additional money. Meredith, her mentor, hand stitched the dragonflies for both quilts.
A skill passed through generations, and a sewing machine paid for by charitable gifts, now helping fund more gifts and grant more Wishes. That's how Macy is paying it forward.