Because powerboats feature more shapes and sizes than you'll find in a Missouri hailstorm, there are dozens of different race categories at the Shootout, designated by a string of letters and numbers indicating the boat style (v-bottom, catamaran, pontoon, PWC, etc), whether the driver is a professional or non-professional racer, and even whether the boat is "stock" or custom-powered.
The biggest winners of the weekend are collectively called "top guns," with the ultimate "Top Gun" title being handed to the absolute fastest boat of that year's Shootout. At the 2017 Shootout, there were 13 top gun categories. Those racers hit dizzying speeds on the inaugural 3/4-mile course (up until 2017, the course had been 1 mile, but it was shortened for safety reasons, which means the opportunity for new speed records).
If you're a fan, these are the ones to watch for this year. If you're a racer, these are the ones to beat.
2017 Top Guns By Category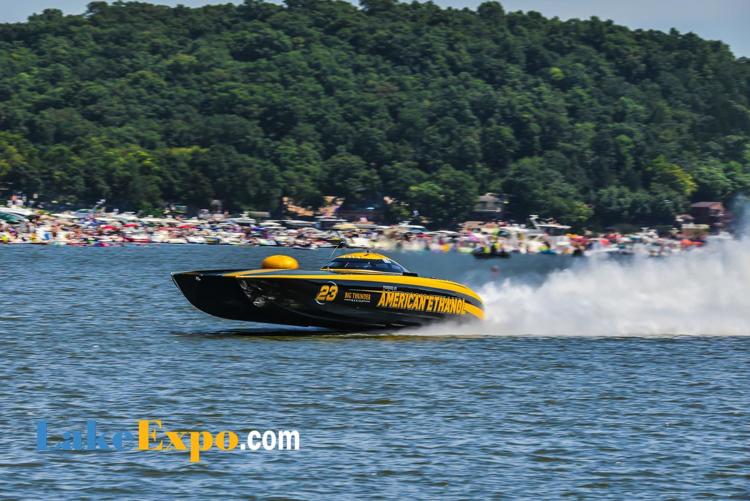 Shootout Top Gun
Tony Battiato - Driver
John Cosker - Throttleman
Don Onken - Owner
American Ethanol
204 mph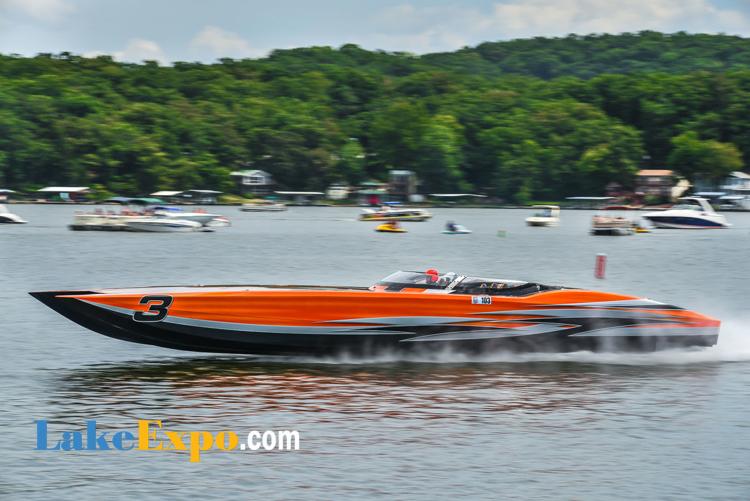 Manufacturer Cat
Bob Bull - Driver
Randy Scism - Throttleman
MTI
175 mph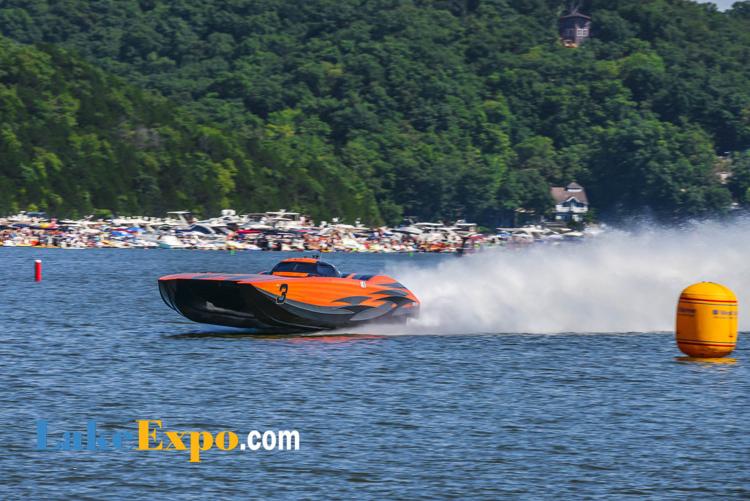 Professional Cat
Bob Bull - Driver
Randy Scism - Throttleman
CMS
177 mph
Non-Professional Cat
Vern Gilbert
Predator
182 mph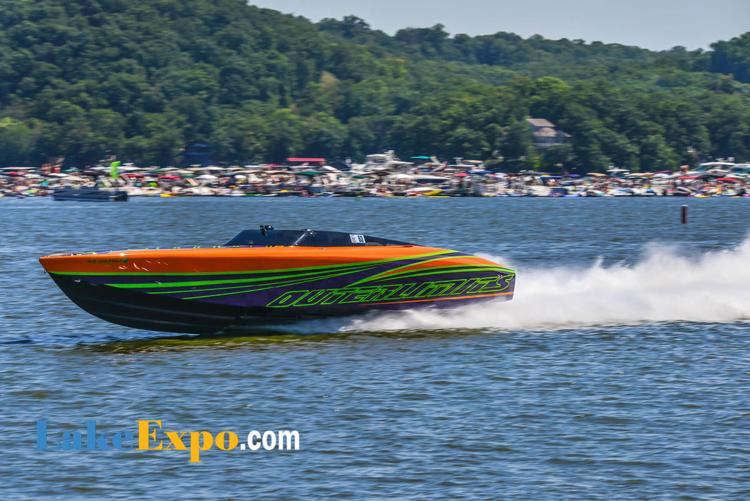 Manufacturer V
Vinnie Diorio
Cazzo Veloce
141 mph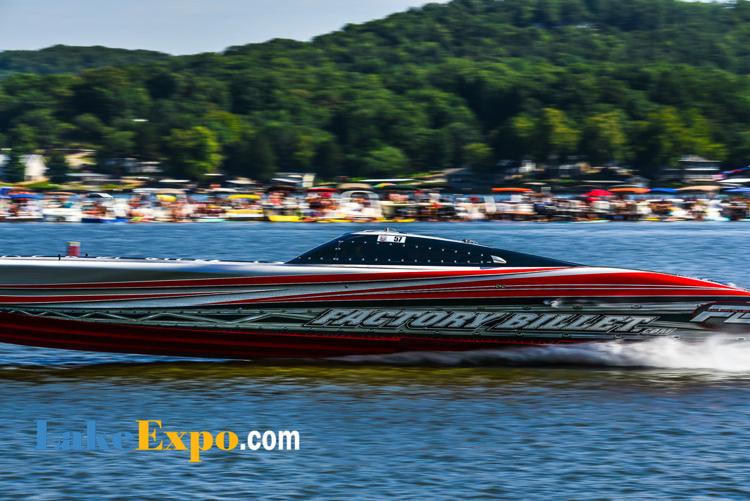 Professional V
Jim Schultz
Factory Billet
161 mph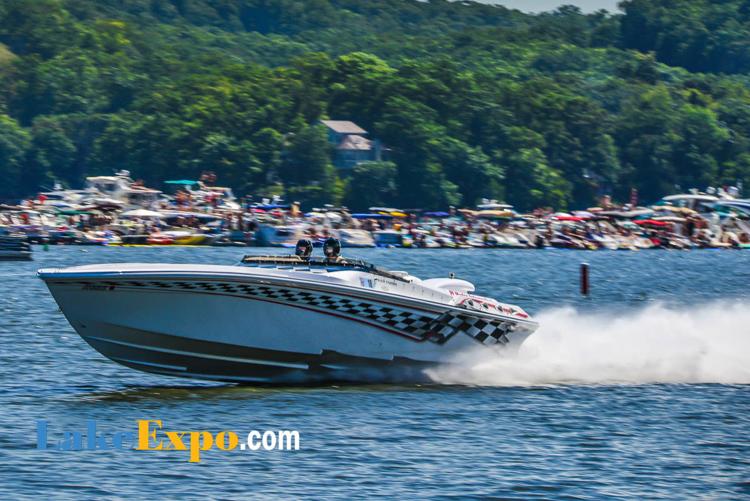 Non-Professional V
Dennis Parvey - Driver
Jason Parvey - Throttleman
Black Thunder
161 mph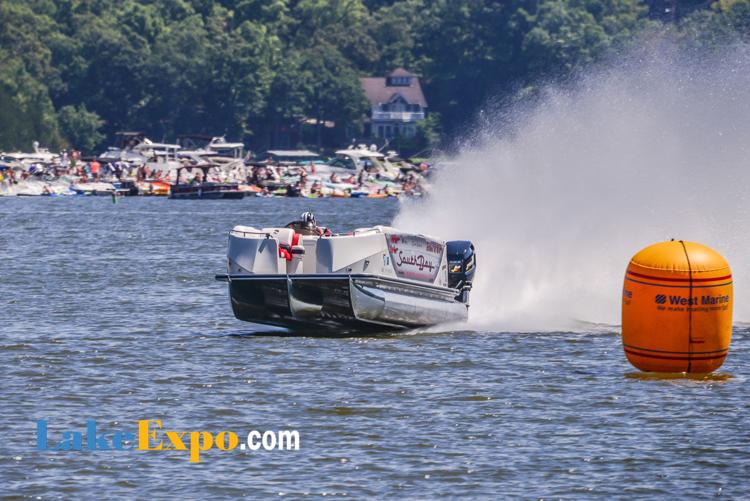 Pontoon Division
Brad Rowland
Tooned In II
110 mph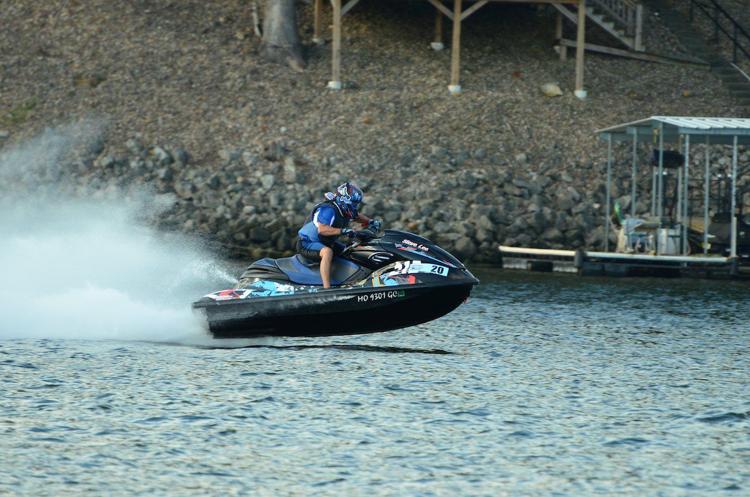 PWC Division
Steve Lee
83 mph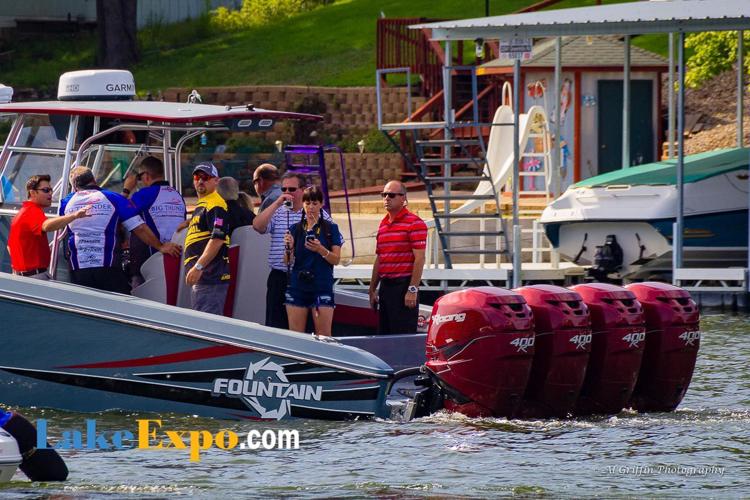 Center Console
Jeremy Anderson
Big Thunder Marine
86mph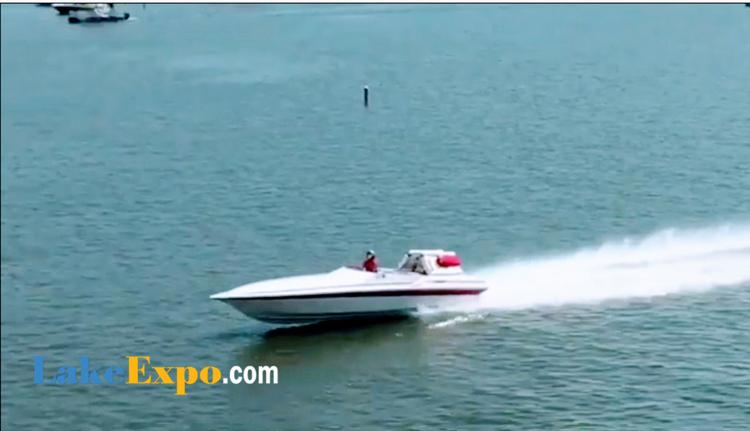 Bravo V
Brent McCormick
Big Show
101 mph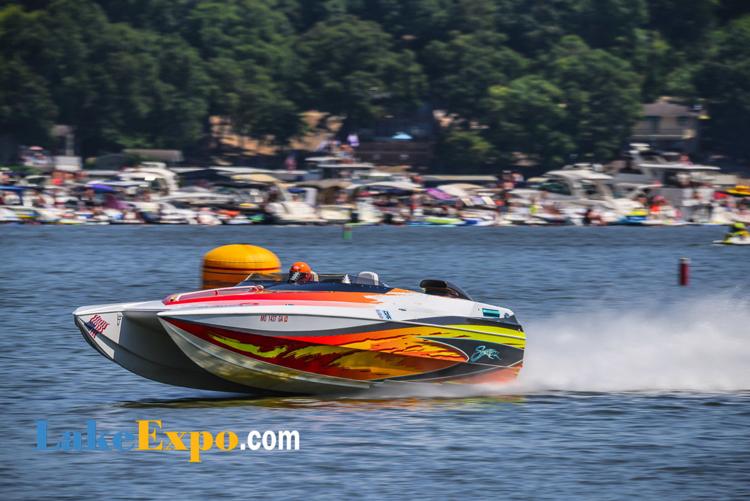 Bravo Cat
Scott York
RDC Racing
127 mph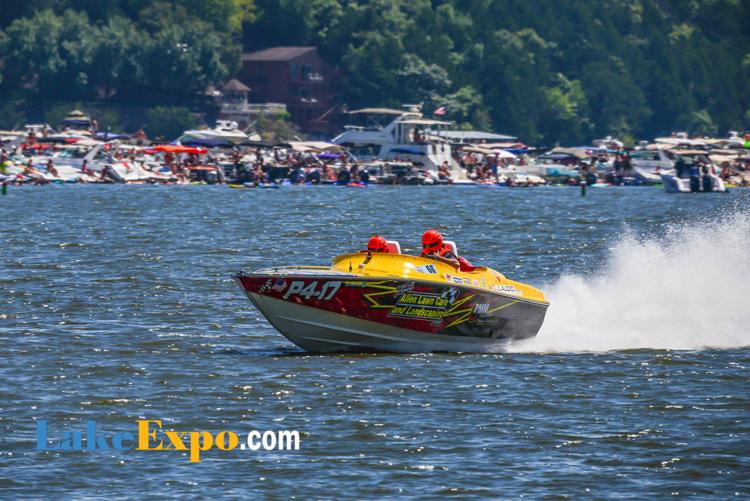 Single V
Andrei Allen
Allen Lawn Care
96mph
--
Good luck to all Shootout racers this weekend!