"If it's not blown, it's gotta suck." That's what driver Ron Moore boasts about his 1987 Formula 242LS named Blown Fever. And he has a few more boasts about his boat, which he says will make Shootout history at this year's race.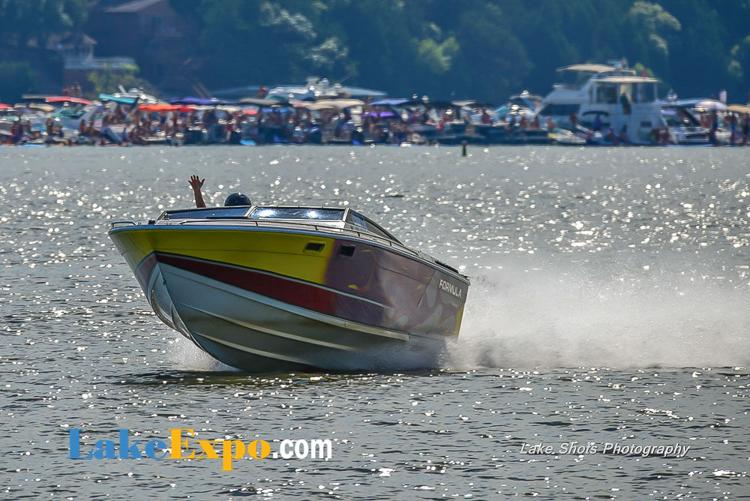 The Shootout is a unique race, in that boats don't go side-by-side down the course; rather, they go one at a time, down the 3/4-mile stretch, aiming to hit a high speed for the radar gun at the finish line. And because not all boats are created (or modified) equal, there are dozens of race classes at the Shootout. Racers fall into classes based on whether they are a professional or non-professional, and based on a number of mechanical variants (v-bottom or catamaran, number of engines, stock or modified, etc etc etc).
This year, Moore is doing what—to his knowledge, and ours—has never been done at the Shootout before: he's racing one boat in two different classes. After his run on Saturday in the NV1M1B Class, Moore and his crew will motor over to Advantage Marine where they will use their facilities and resources to begin the three-to-four-hour process of swapping engines, so he can race in the NV1P1B class on Sunday. That's his first boast.
For all you gearheads, engine #1, which Moore will race on Saturday, is a custom-built naturally aspirated 468 cu. in. Chevy big block at 453 HP. It will be replaced for Sunday's race with engine #2, a custom-built 588 cu. in. beast with an intercooled 871 supercharger at 900 HP. Both engines were built by Martin Engine & Machine in Vandalia, Mo. That's his second boast.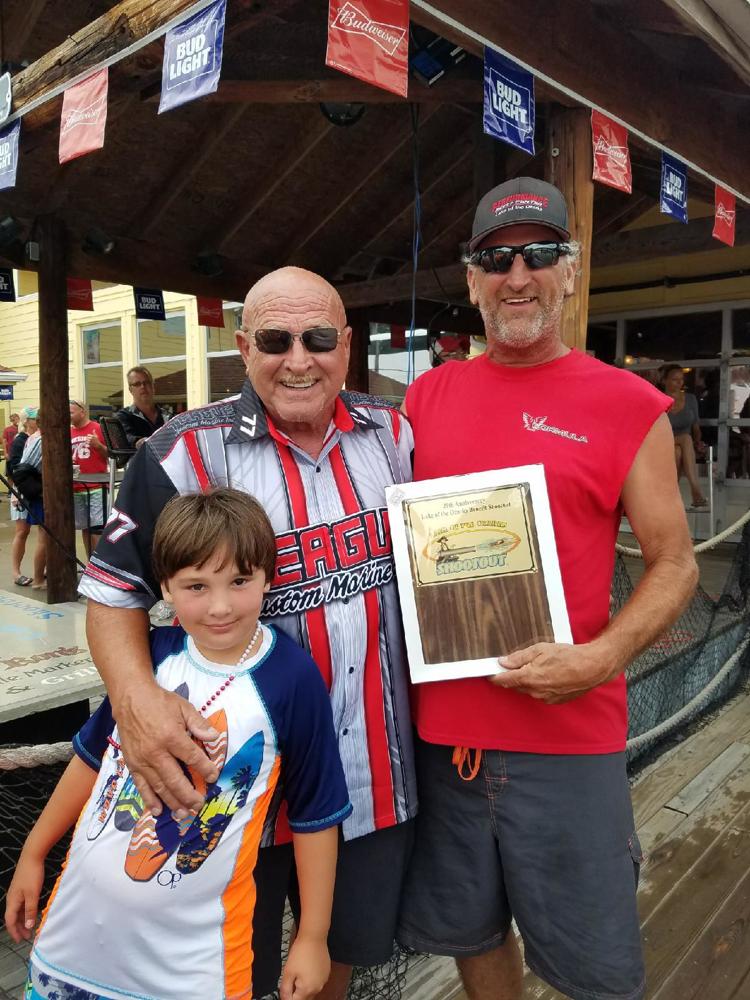 An informal survey of long-time Shootout race coordinators confirms this is likely the first time a racer will have run one boat in two classes (in one weekend) at the Shootout.
Third boast: Moore's 1984 Formula will likely break another record this year, as the oldest boat racing in the Shootout.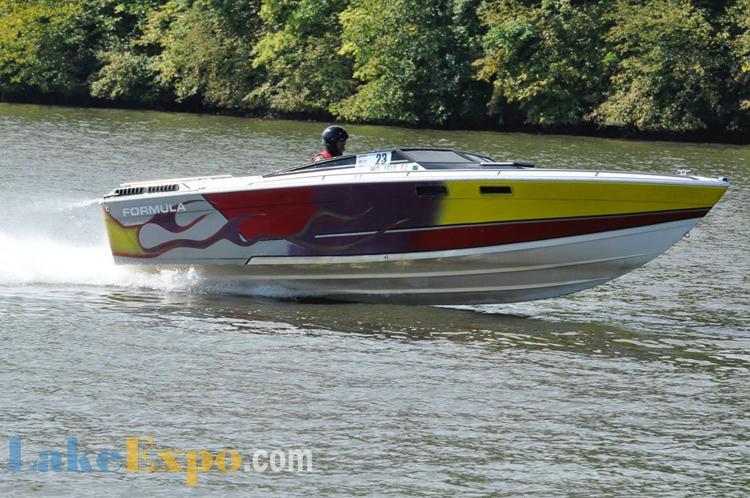 The largest hurdle in pulling off the swap is attention to detail. According to Advantage Marine, the trickiest part of the job will be ensuring everything is back together correctly. An engine has so many parts that must work together, one loose hose could easily throw a wrench in Moore's Sunday race. 
This will be Moore's fourth year racing at the Shootout. He credits his interest and mechanic skills to growing up on a farm where he, "had learn to handle a wrench at a young age." When Moore isn't racing boats on the Lake of the Ozarks, you can find him on his farm in northern Missouri where he grows mostly corn and soybeans. In fact, he calls himself a "Shootout ambassador" in his stomping grounds, and plans to bring a truckload of farmers to this year's event!
So far the extent of Moore's boat racing career has been at the Shootout, but he is considering testing his boat at Lake Race... some day.