Brad Rowland, known as the pontoon racer who hits triple digits, faced a serious contender at the 2018 Shootout.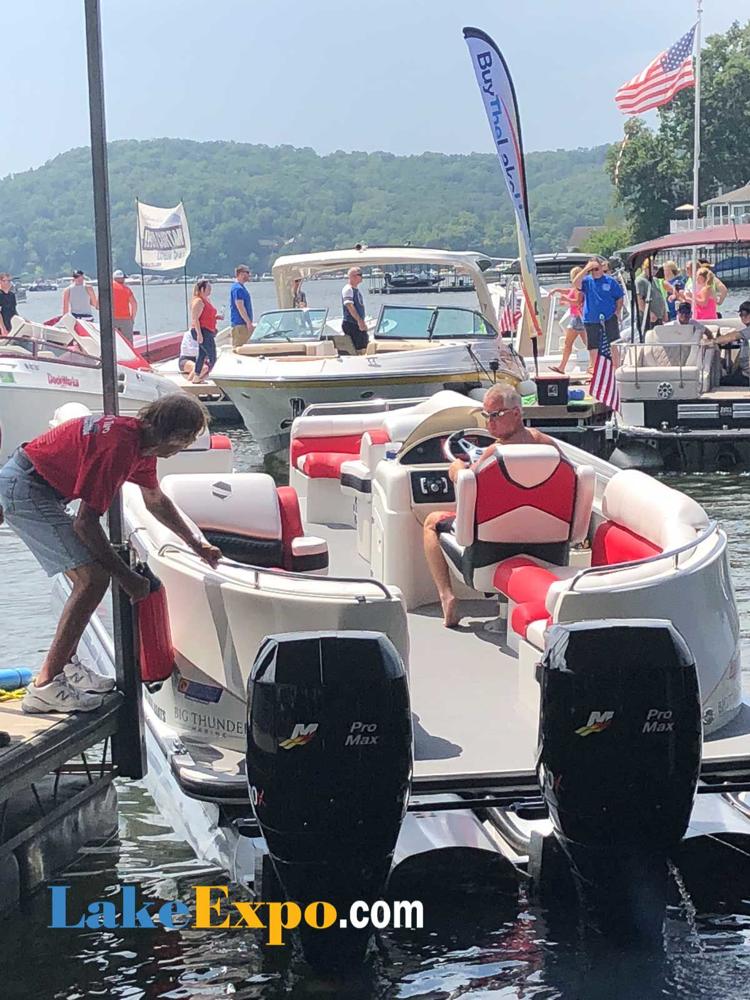 Rowland's Tooned In II sports three 400hp Mercury outboards, and like any good boat racer, he's always tinkering with it. He recently changed out the lower end units and put on new props (and likely made other secret modifications), but without time to get the boat tuned in just right, his first Shootout run came just shy of triple digits, at 98 mph.
That's fast for a pontoon, but a newcomer this year tied that run, and forced Rowland to go out and defend his record. The pontoon King Floater, hailing from New York, driven by Jim Dorris, put up a 98 mph run as well. That boat has twin 1,200hp inboard engines: enormous power.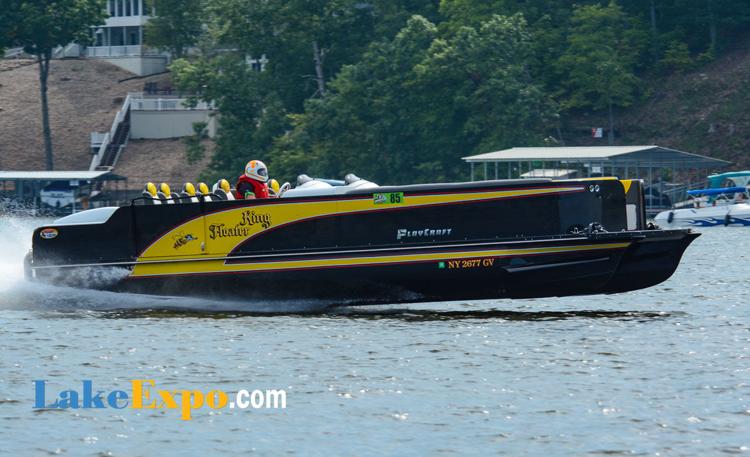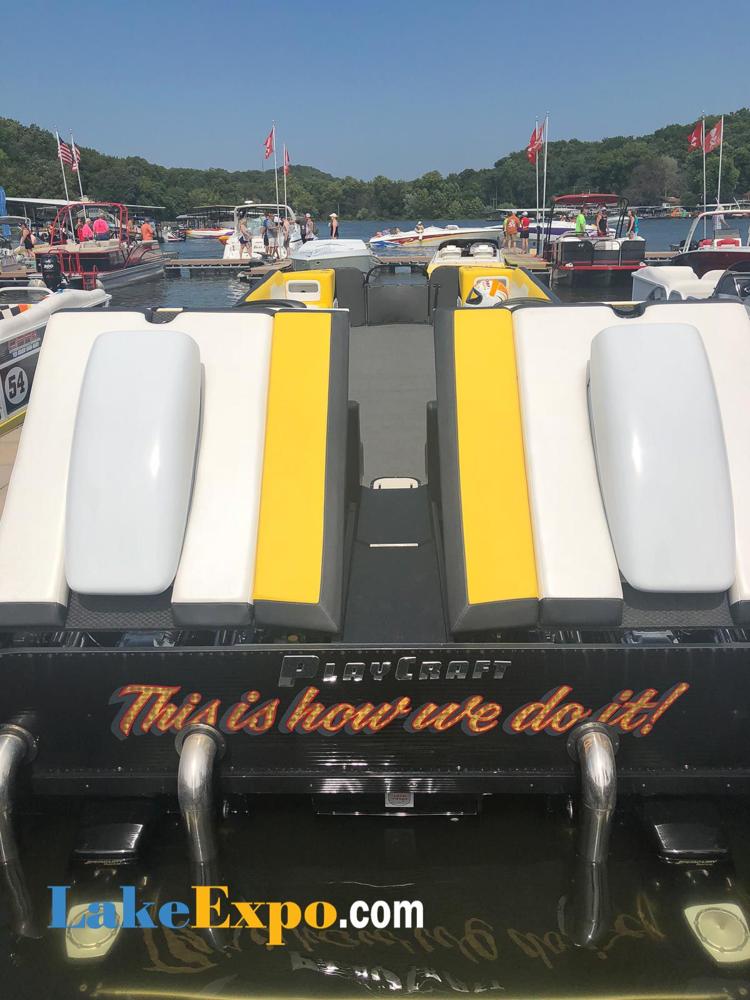 Ever the competitor (and unhappy with missing triple digits by 2 mph), Rowland went back out and hit a clean 106 mph. For now, that puts Rowland and Tooned In Two on top. But he said if King Floater bests his 106 mph run, the pontoon-racing plumber will have to pause the party and put his boat back to work.
You could call Brad Rowland a boat racer. After all, his Tooned In 2 pontoon hits triple dig…