The Lake of the Ozarks Shootout is famous for big numbers.
Whether it's awe-inspiring speeds, record-breaking crowds, or the staggering amount raised for life-giving fire districts and charities, the full impact of the race can be appreciated by these…
30 — Years of Shootout 
11 — Years Since the Shootout Moved from Shooters 21 to Captain Ron's Bar & Grill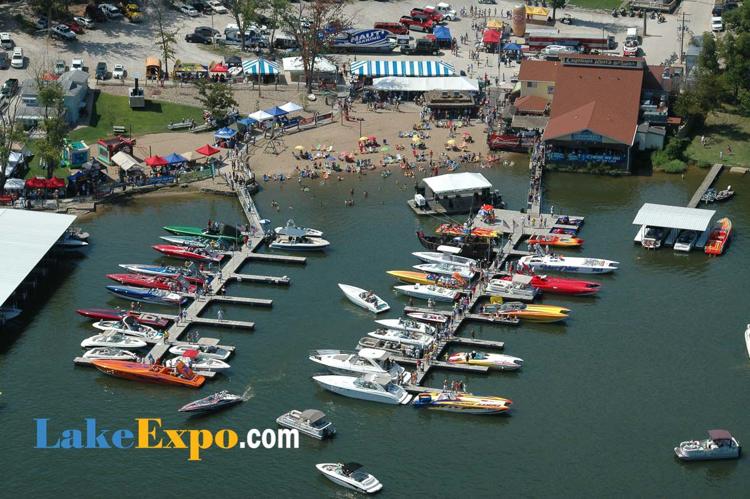 34.5 — Shootout Race Course Mile Marker 
$200,000 — Dollars Raised for Fire Districts and Charity in the 2017 Shootout
Shootout Donates $200,000 To Lake-Area Charities, Topping $1M In 10 Years
At a check-presentation event on Saturday, Oct. 21, Lake of the Ozarks Shootout Director Ron Duggan announced this year's event raised $200,000 for local charities. That brings the total to more than $1 million since the race moved to Captain Ron's Bar & Grill in 2008.
Photos by Janet Dabbs -- All photos are copyrighted, but if you see one you're in, shoot us an email at lakeexpo@yahoo.com and we'll send you a price for a high-res version!
$1,143,000  — Dollars Raised for Fire Districts and Charity Since the Race Moved to Captain Ron's
$7 Million — Estimated Annual Boost to the Lake of the Ozarks Economy because of the Shootout
1 — Mile. The Length of the Shootout Race Course from the Race's Inception Until 2017
3/4 — Mile. The New Length of the Shootout Race Course, Beginning in 2017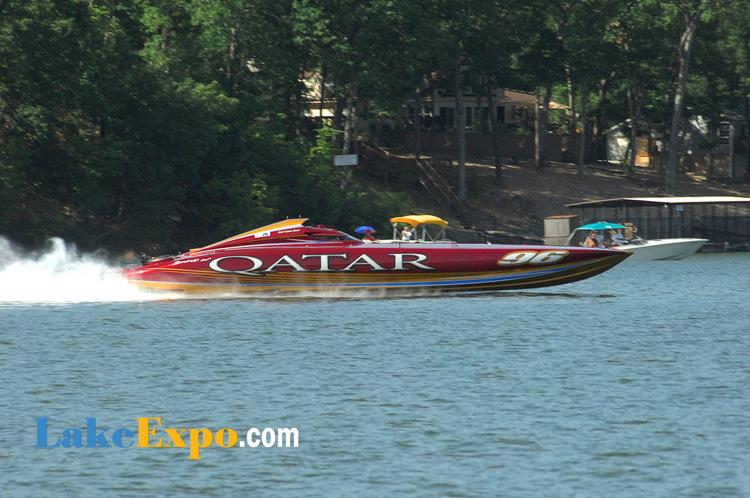 244 — MPH - Highest Race Course Speed Record Set in the 2014 Shootout by 96 Spirit of Qatar, on the 1-mile Race Course
204 MPH  — Highest Race Course Speed Record Set in the 2017 Shootout by 2017 Top Gun American Ethanol on the 3/4-Mile Race Course
9,000 — Horsepower Packed by American Ethanol
4 — The number of 2,250 HP Chevrolet Engines in American Ethanol  
E85 — Renegade Ethanol Race Fuel that Powers American Ethanol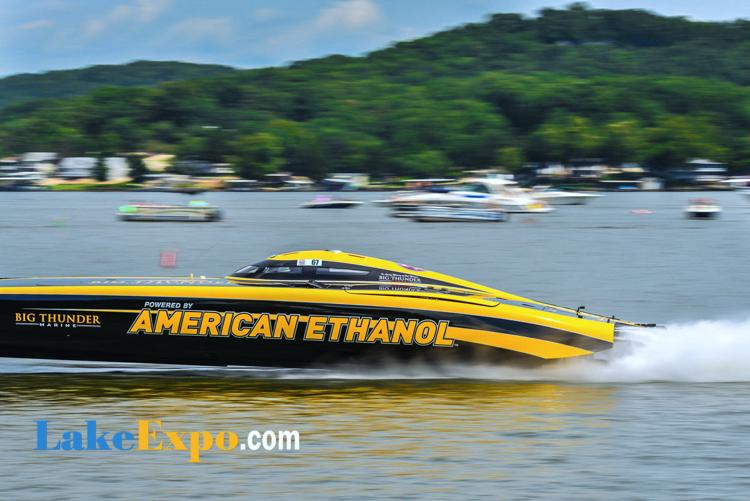 114 — MPH – Highest Race Course Pontoon Speed Record Set in 2014 (1-Mile Course) by Brad Rowland in Tooned In
You could call Brad Rowland a boat racer. After all, his Tooned In 2 pontoon hits triple dig…
83 — MPH – Fastest PWC in the 2017 Shootout 
13 — Top Gun Class Winners in 2017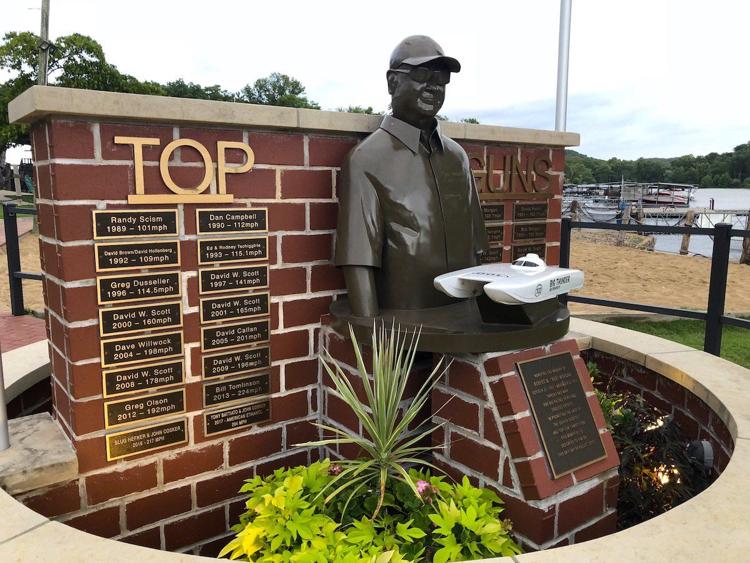 71 — Total Race Divisions in the Shootout 
5 — Average Number of People Inducted into the Shootout Hall of Fame each Year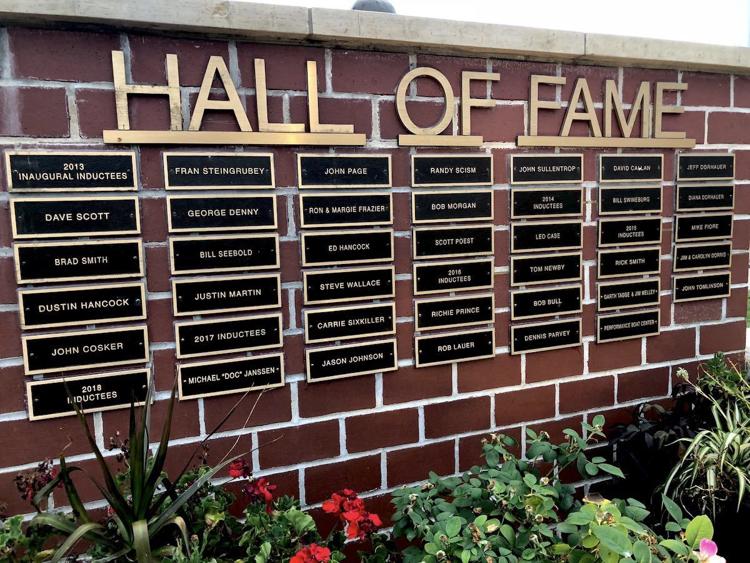 110,000 — Estimated Number of Spectators at the Annual Shootout
647 — The Number of Shootout Volunteers in 2017
53 — The Number of Vendors at the Shootout Vendor Village in 2017
13 — EMS, Law Enforcement, Aviation and Military Entities Protecting the 2017 Shootout
15 — Shootout Events Before the Race Begins
152 — The Number of Children Given Powerboat Rides at the 2017 Shootout Wish Upon A Ride Event
1 — Car: The Shootout Golf Tournament Hole-in-One Prize at Old Kinderhook, Donated by Hulett Chevrolet Buick GMC