LAKE OF THE OZARKS, Mo. — In the final hour of Saturday racing, after working on the boat most of the day, the American Ethanol powerboat team hit what could be the top speed of the weekend: 204 miles per hour. The upside: crowds who stuck around until the end got to hear American Ethanol's incredible roaring engines (all four) three times on the Shootout course.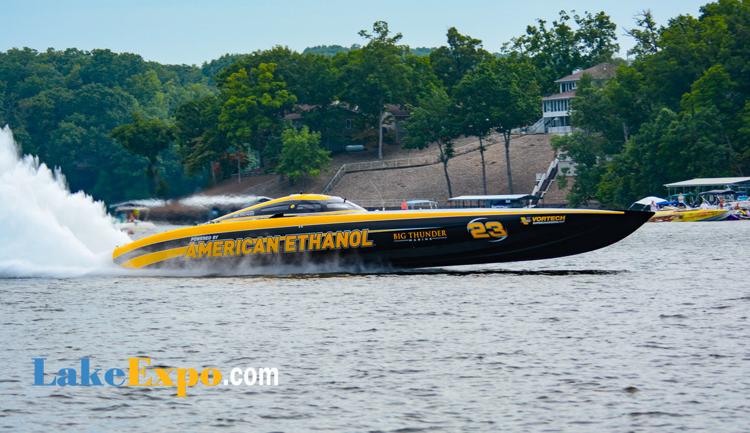 The boat had run earlier in the day, but a propeller spin-out made for a bad start, and a unlatched hatch slowed the team midstream.
When "slow" is 189 miles per hour, you know you're at a fast boat race.
John Cosker and Tony Battiato tried again, but couldn't quite reach their 2017 speed of 204 mph, hitting 198 mph on the second attempt. They kept tweaking the boat, and just after 4 p.m., ran a smooth 204 mph down the course. That tied their 2017 speed, which is also the record speed on the new, 3/4-mile course (which began in 2017).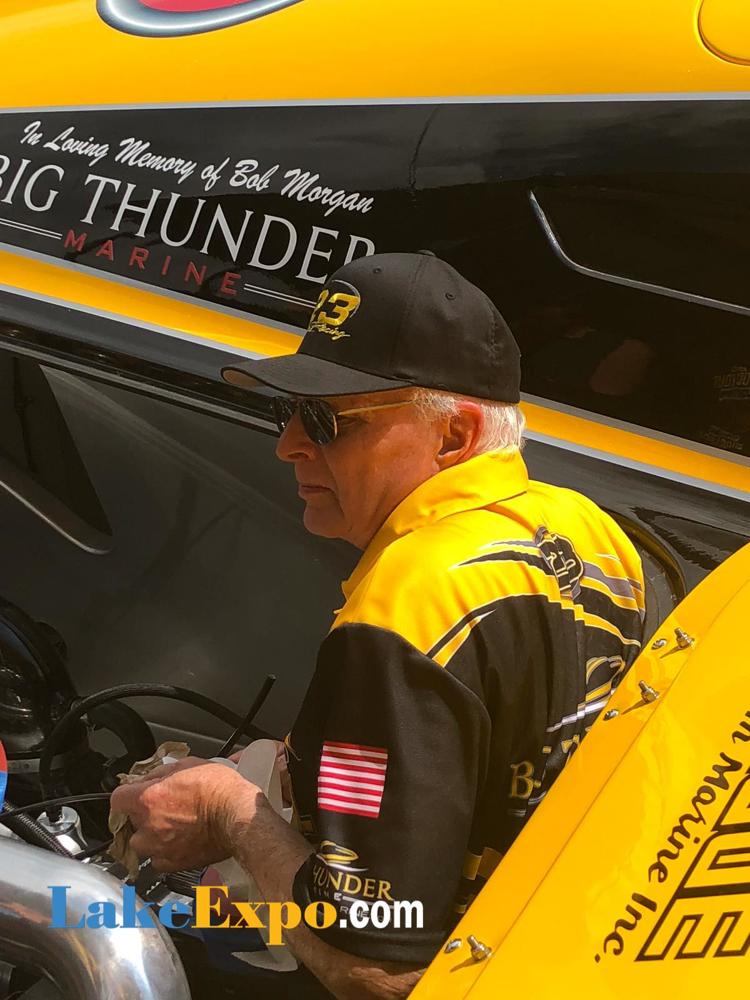 Any of those three runs will undoubtedly be enough to clinch the Top Gun trophy again. But from the Shootout broadcast booth, Bob Teague reported American Ethanol team member Earl Moorman said they may try for more speed on Sunday.
The Lake of the Ozarks Shootout delivered as promised: thousands upon thousands of boaters a…