Want to watch the Lake of the Ozarks Shootout? As the race grows in international popularity, the different ways to experience it have increased too.
On Saturday, the racing begins with PWCs at 9:40, with the big boats beginning to run at 10 a.m. Here's the Saturday schedule:
9:40 a.m. to 10:00 a.m. – PWC Classes Run
10:00 a.m. – 11:00 a.m. Non-Professional
11:00 a.m. – 12:30 p.m. Manufacturer
11:45 a.m. – Parade of Boats by Performance Boat Center
12:30 p.m. – 2:00 p.m. Professional
1:45 p.m. – Flying Performance by Brian Correll
2:00 p.m. – 4:00 p.m. Non-Professional
3:45 p.m. – Parade of Boats by Performance Boat Center
4:00 p.m. – 5:00 p.m. Open Class Runs
And here is your guide to watching the 2018 Lake of the Ozarks Shootout: on land, on water, in your living room or in the palm of your hand.
1. By Water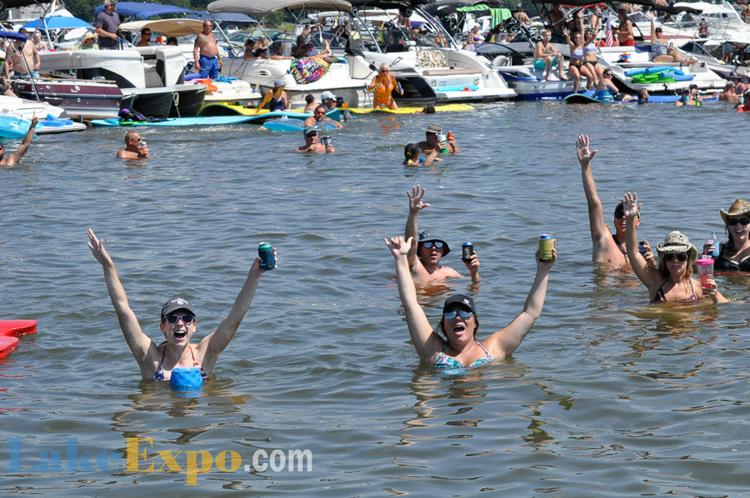 If you love boating, this is the way to see the Shootout. The sights, the sounds, and the sunshine! Racing happens at the 33 MM. Get there early and tie up to the flotilla to make some new friends and enjoy a day on the water as you watch the action. NOTE: Be aware of new changes to the No Wake Zone this year. 
2. By Land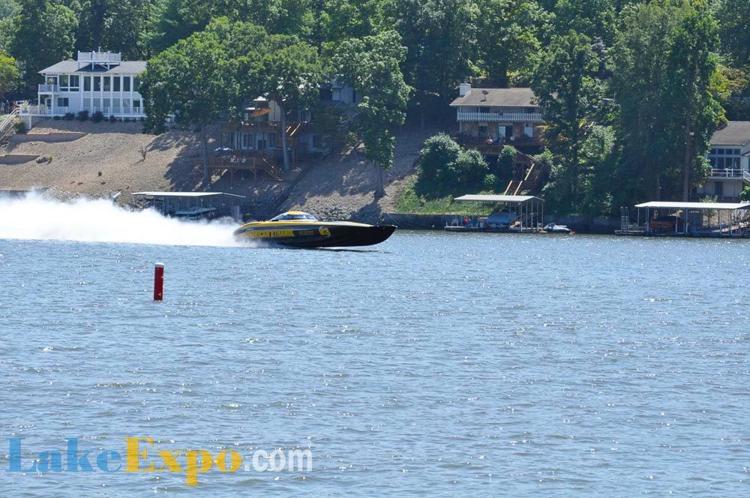 If you are lucky enough to have a friend or family member who owns a place on the southern shoreline of the 33 or 34 MM, you can camp out there and get a great view of the racing.
But for those of us who don't have friends or family in such a convenient spot, there's another way to see the race by land...
3. Captain Ron's Bar & Grill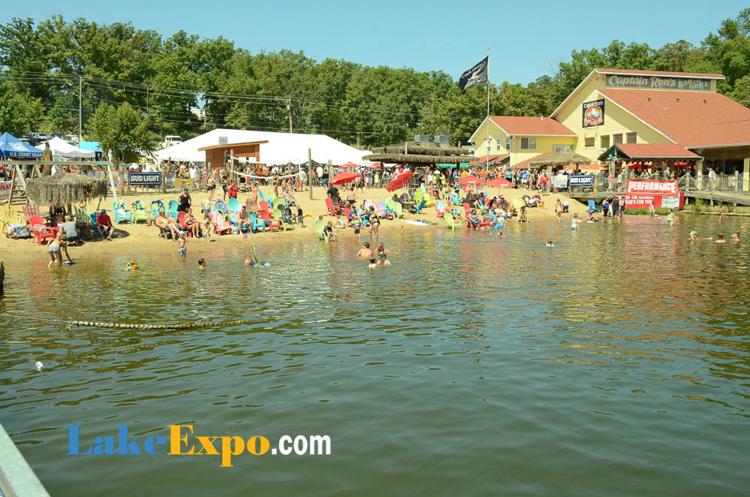 Captain Ron's is the hub of the Shootout, so you can catch all the action from here. Watch Shootout racing on the Jumbotron or on multiple screens around the complex. In between drinks and meals walk to the docks and mingle with the racers, check out the boats, and explore everything on display at the Vendor Village & Racer Village. 
4. From Your Couch Or On-The-Go!
LakeTV is broadcasting the racing to Facebook LIVE, Co-Mo Connect Channel 90 and Charter Channel 197
TV 25: Kansas City, Topeka, Leavenworth & Wichita 
Co-Mo Connect: Channel 90 & Channel 93
Fidelity: Channel 406 and Channel 6  
Charter: Channel 197 - LAKE TV
Broadcast TV: Springfield, MO  Ozarks CW
5. Listen To The Shootout On The Radio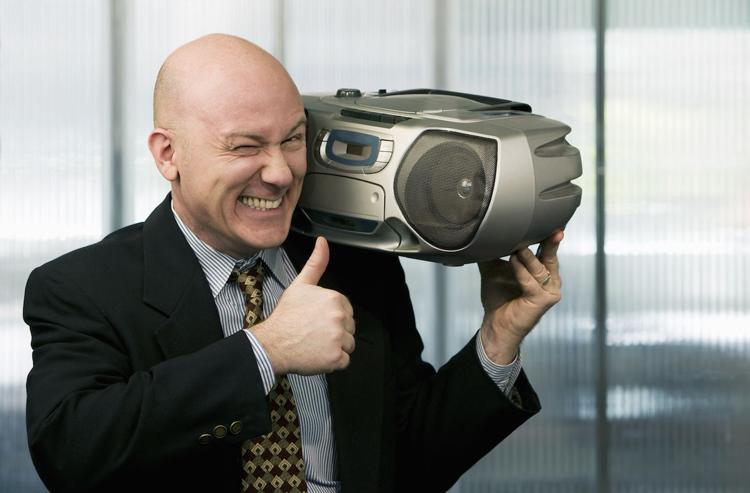 Radio coverage of the Shootout is running from 9 a.m. to 5 p.m. on KRMS AM 1150, FM 103.3 and FM 97.5, or tune in online at: www.krmsradio.com
Also, 93.5 Rocks & Classic Country 104.9 will have four race updates each hour.