Throughout every state in the nation, government leaders and politicians alike have established parameters and restrictions for their citizens as COVID-19 swept swiftly across the country. Some states, such as California, Illinois, and New York, have pushed for more extreme measures while others, like Missouri, have made the national news for (seemingly flagrantly) embracing our civil liberties and sometimes leaving the masks at the door.
Has there ever been a year like this? Well... yes.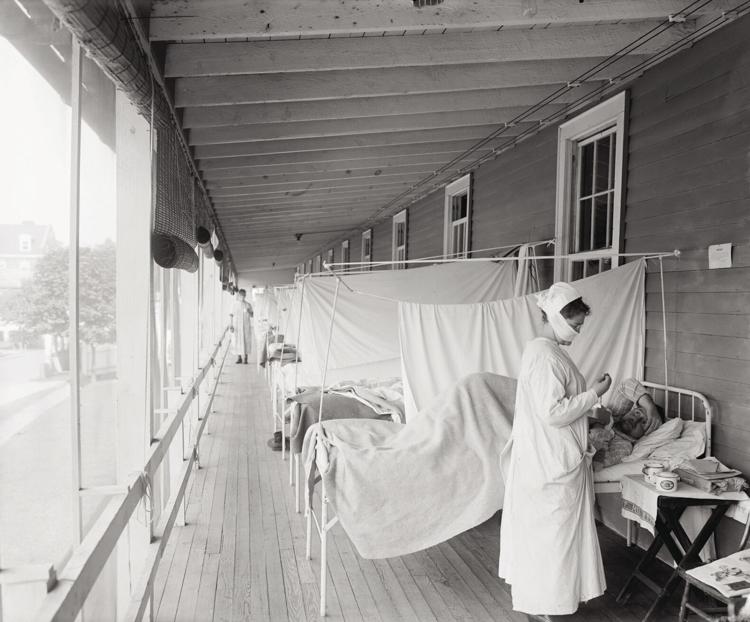 A little over a century ago, the 1918 influenza pandemic, often referred to as "the Spanish Flu," claimed the lives of an estimated 50 million people worldwide. Despite its given connotations of having originated in Spain, scientists and researchers alike are still unsure of its source of origin. During World War I and amid heavy fighting amongst deployed troops overseas, the first confirmed case was traced to American military personnel stationed at U.S. Army Fort Riley in the State of Kansas on March 11th, 1918. 
In the United States, the flu of 1918 would soon be known as the most severe pandemic in recent history. According to the Center for Disease Control, it is estimated that about 500 million people, or one-third of the world's population, had become infected with this virus. Over the course of two years, 675,000 deaths occurred in the United States alone, with 195,000 Americans dying in a single month.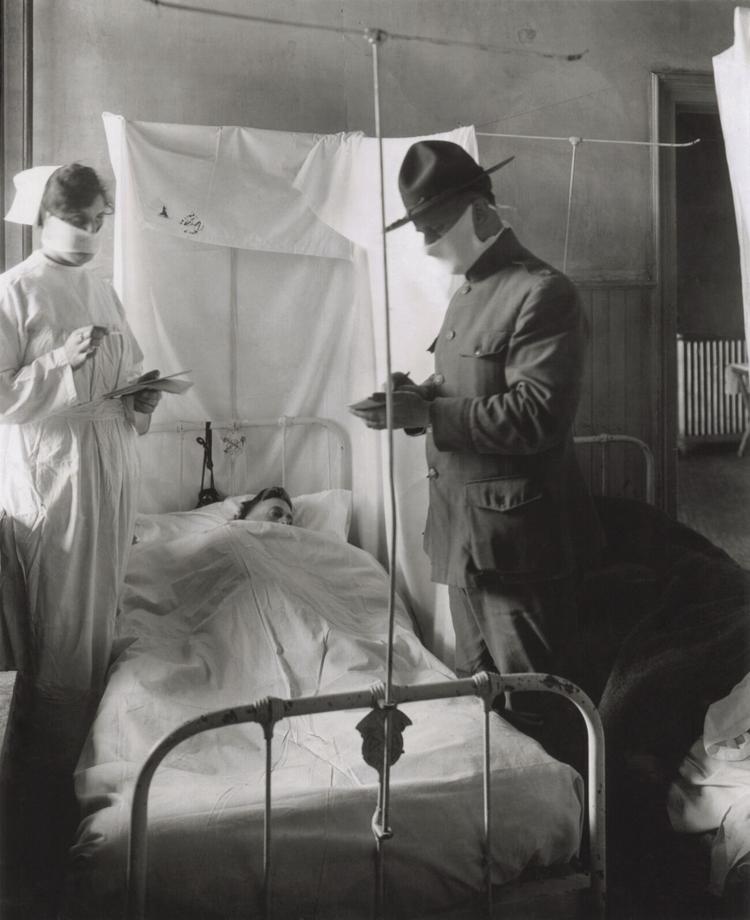 With no known vaccine, schools closed and public gatherings ceased. Self-isolation and quarantine were heavily enforced as personal protective measures, such as good hygiene, bans on casual spitting, and encouraging the use of disinfectants were all strongly recommended by health officials. Historical black and white photographs captured moments of uncertainty and fear, as "essential workers" and civilians covered their faces with masks while walking a safe distance apart in public places, and along the street.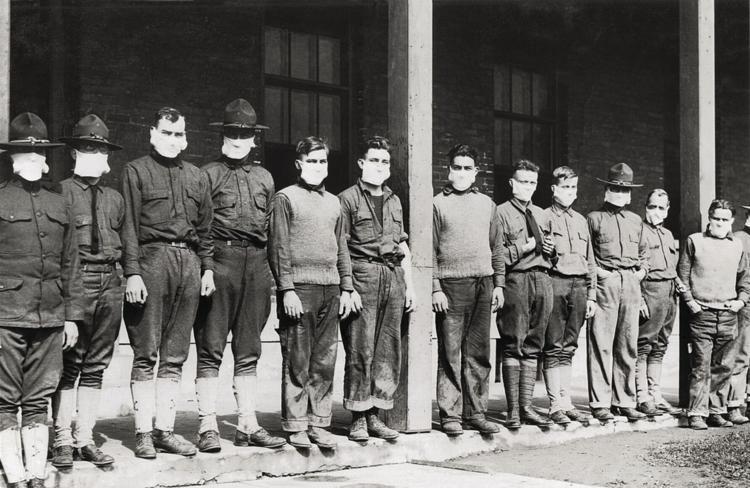 They say that we're living through history, and they're probably right.
Fast-forward to 2020, where small business owners, the parents of school-aged children, and essential workers alike have suddenly found themselves empathizing with the historical depictions of America in 1918. At the outbreak of the Covid-19 pandemic, uncertainty reigned, and life in April in May seemed to grind to a halt. For those living in a small, tourist-driven community like the Lake of the Ozarks, in a time where unnecessary travel was either forbidden or deemed taboo, supporting local businesses began to take on a whole new meaning. 
Small things that we, as a society, had long taken for granted—an unencumbered trip to the grocery store without masks or curbside pickup, planning a casual visit to the grandparents' house, and opening a public door without sanitizing our hands immediately after seemed to have been left somewhere beyond a distant horizon as we stayed indoors, worked remotely, and renounced social events.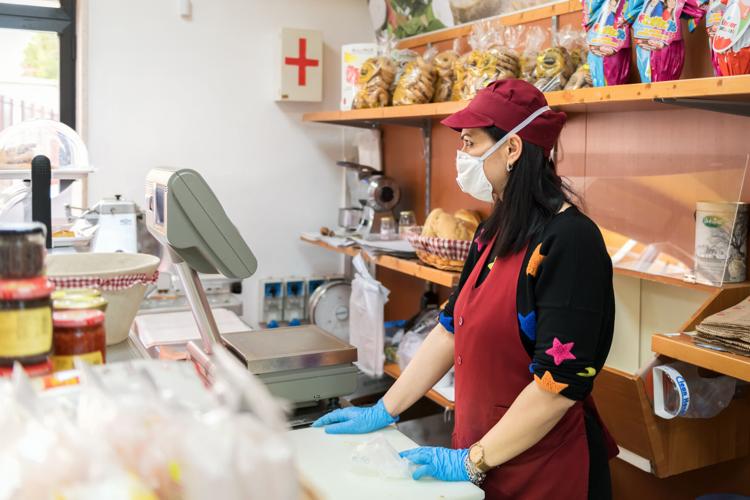 But at Lake of the Ozarks, this tightly woven community of primary residents, second homeowners, and determined business owners prevailed, and we're now stronger for it.
"I think that more people are now aware of how easily viruses can spread, and they will be cautious about shaking hands and being around people who are visibly sick," said Ron Duggan, owner of Captain Ron's Bar & Grill and President of the Lake of the Ozarks Shootout. "I don't think that there will necessarily be social distancing on the water, but I do hope that those who are sick will be more diligent about staying home."
As a lakefront restaurant owner preparing for peak boating season, Duggan began making several changes to the way his own business operates in the spring, and he foresees some of those changes becoming a new standard of normalcy.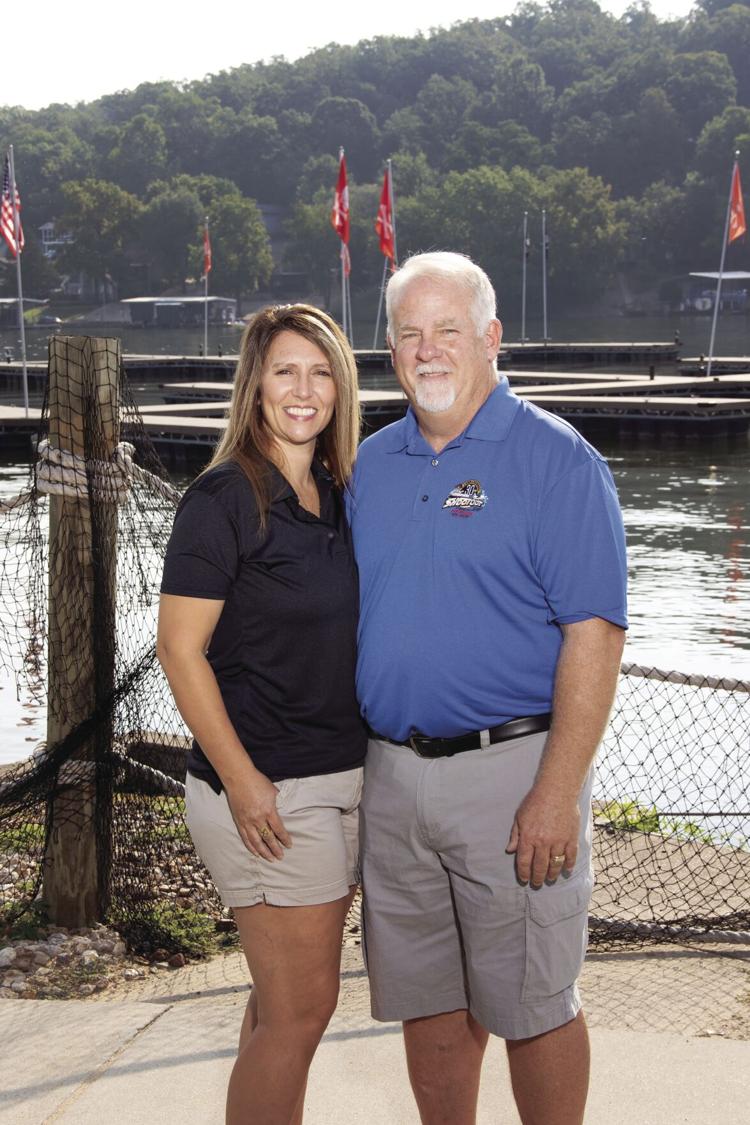 "We made immediate adjustments to our seating arrangements and with our disinfecting procedures, and I believe that those kind of changes are here to stay," Duggan said.
For the Lake of the Ozarks, the appeal and draw to visit our area from other parts of Missouri and beyond have remained unmoved. In fact, the Lake experienced something of a boom. The lakefront property market has been a force to be reckoned with before, during, and after statewide stay-at-home orders were put in place, with sellers receiving 98.73% of their property's listing price in May alone.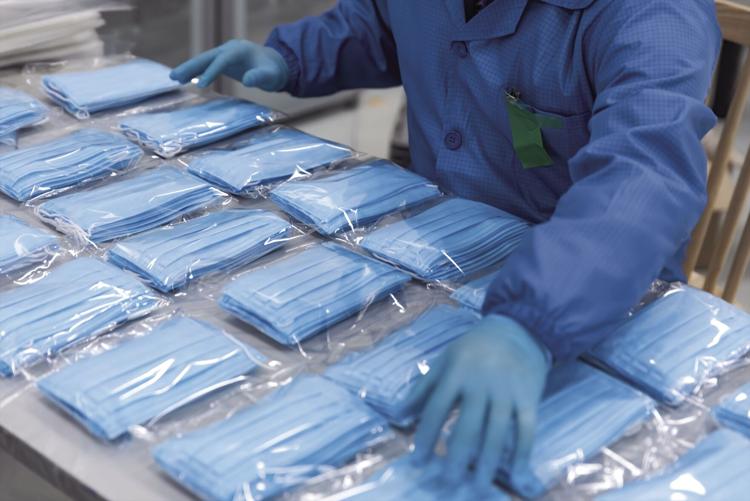 "People have wanted to get back to a 'normal' life as quickly as possible, so that's why I believe the Lake of the Ozarks will continue to explode this summer," Duggan said. "I think that people will be looking for closer places to vacation and that will lead to more tourists traveling to our area... When it's hot out, the water is a great place to be." 
#lakeoftheozarksstrong