It's mid-summer, and the sweltering Missouri heat has just begun to accept defeat as the sun slinks hazily below the horizon. You're casually enjoying your beverage of choice while awaiting tonight's dinner special at your favorite local waterfront restaurant.
On Lake of the Ozarks, fellow boat enthusiasts are never in short supply, and you notice the soft rumble coming from a set of 525hp motors as a 38' Cigarette is being moored nearby. The bow of the boat aligns perfectly in the center of the slip, and the soft ripple of the water begins to calm as the boat slows.
Your casual glance moves along to the boat's operator as the engine is abruptly cut off, and you realize… it's a woman. She's all smiles after enjoying a long day on the water, and she quickly grabs her Sperrys from the boat's side storage. Her male passenger helps her onto the dock, and they check the tightness of the cleat knots before heading into the restaurant.
Be honest: were you surprised? Sure, on average, men tend to be the boat drivers more than women. But according to the National Women Boaters Association, there are currently 27 million women who boat and fish, and the March 2011 Recreational Boating and Fishing Foundation reported that 23 percent of all boaters are women.
Carrie Sixkiller
Lake of the Ozarks Shootout veteran race participant Carrie Sixkiller, 44, of Topeka, Kan., was given the prodigious honor of being inducted into the Shootout Hall of Fame in 2017. Carrie first learned to drive a boat when she was 27 years old; she had friends who owned runabouts and learned the ways of the waves on Lake Perry near Ozawkie, Kan.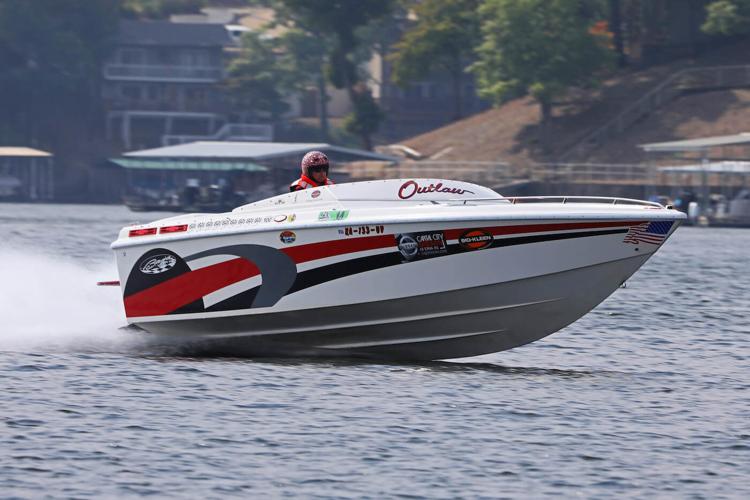 Carrie is a firm believer that lipstick makes you go faster, and one of her favorite aspects of boating is that it's something she and her husband enjoy doing together. "We have met some of the greatest people who have turned into friends over the years through boating," she said. "We love summer and being on our little lake with our friends doing what we love, which is having a good time!"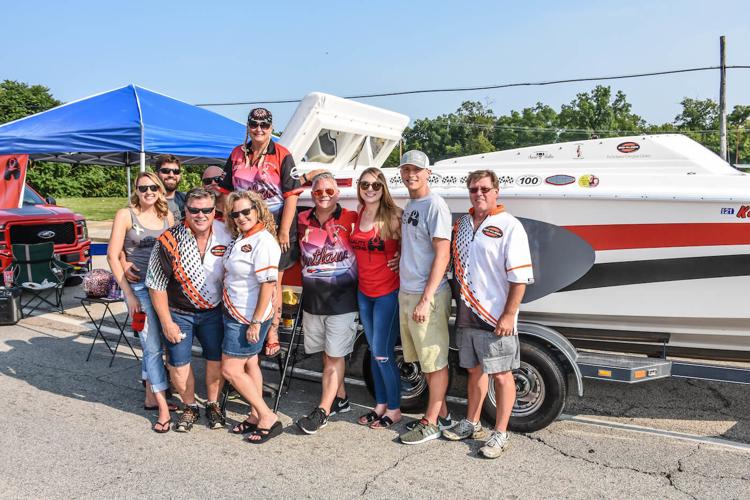 "I would have to say the fastest boat I have driven is B-Nauti, a 1993 24' Baja Outlaw. I took her to 79mph at the 2007 Lake Rescue Shootout to win my class," Carrie said. "The most entertaining thing to me is when I hear, 'That's a girl driving that boat!'"
When asked if she's experienced any negative feedback as a female boat operator, Carrie casually replied, "I don't give them any attention. I do my thing and hope to inspire others to do theirs, regardless. Do what makes you happy!"
Carrie likes to go fast. But what about the "Average Jane" side of boating life that aptly represents the vast majority of the multi-state, "name your waterway" boating nation? 
Amanda Hyle
Amanda Hyle, 32, of South Beloit, Ill., has been behind the helm of a boat for nearly a decade. From first learning the ropes on the Rock River in Beloit, Wis. with husband Chris, to navigating the Chicago Harbor Locks while surrounded by a sea of towering skyscrapers, to cruising along the banks of the Mississippi River, Amanda has traversed it all. 
Boating has become a family affair for the Hyles over the past six years as their daughter, Demi, has been onboard with them since she was just two weeks old. Demi began helping her mom and dad at the helm of their boat last summer. Her take: "It's really fun, you get to go past people and wave at them!" She enjoys swimming, tubing, and spending time with family and friends the most.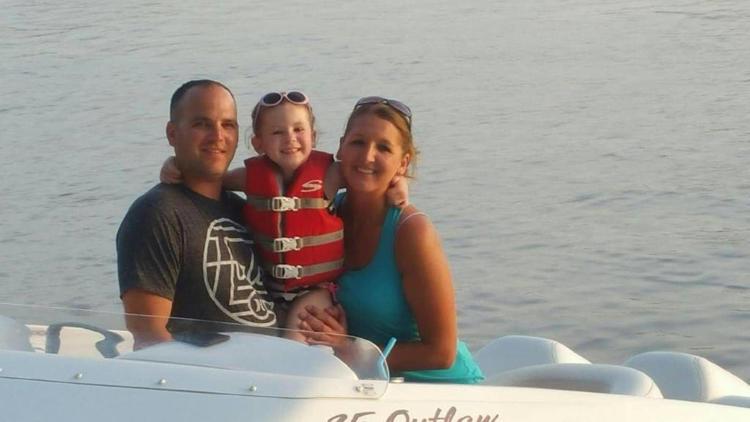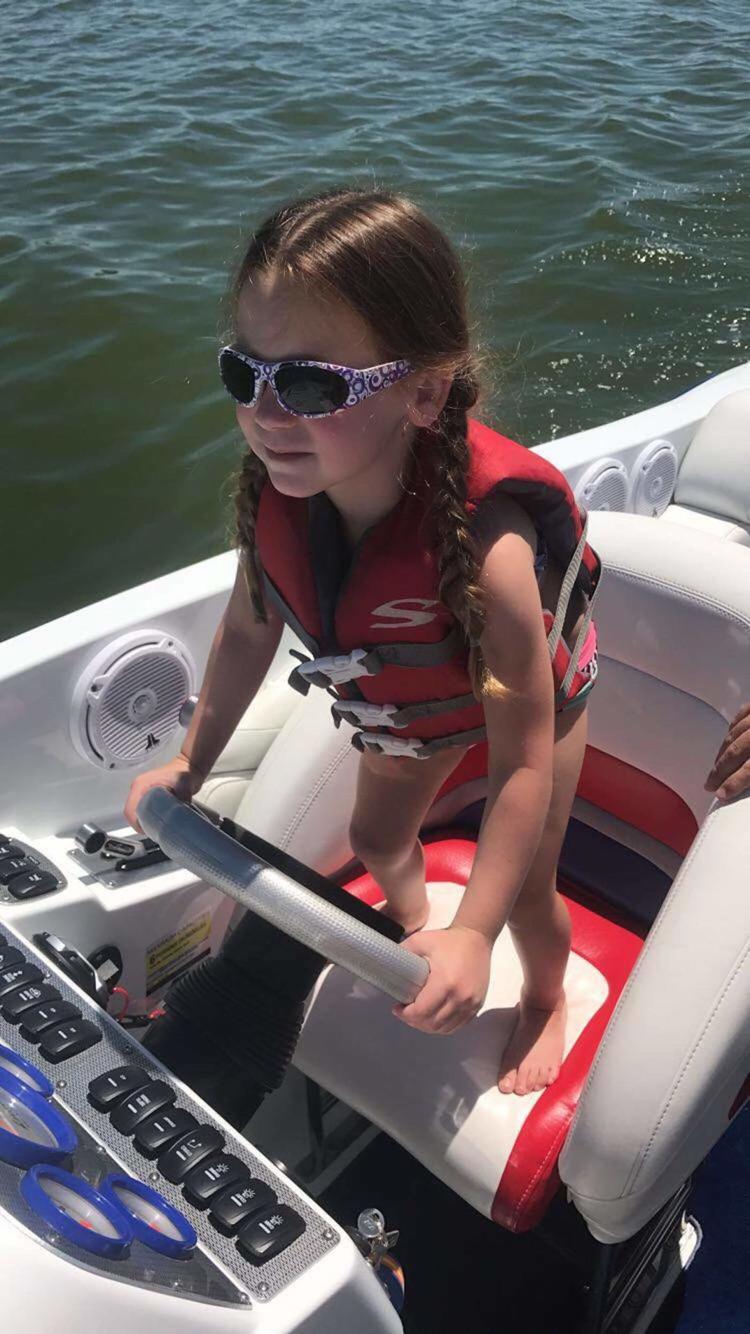 When asked if she has received any positive feedback as a female boat operator, Amanda replied, "People are amazed that I can dock the boat, and (also) back the trailer in and out." The negative: sometimes men try to take over for her because they don't think that she knows what she's doing at the dock, or they'll question if she can handle it. Take a seat, fellas. As Demi says, "It's pretty cool that mom knows how to drive a boat."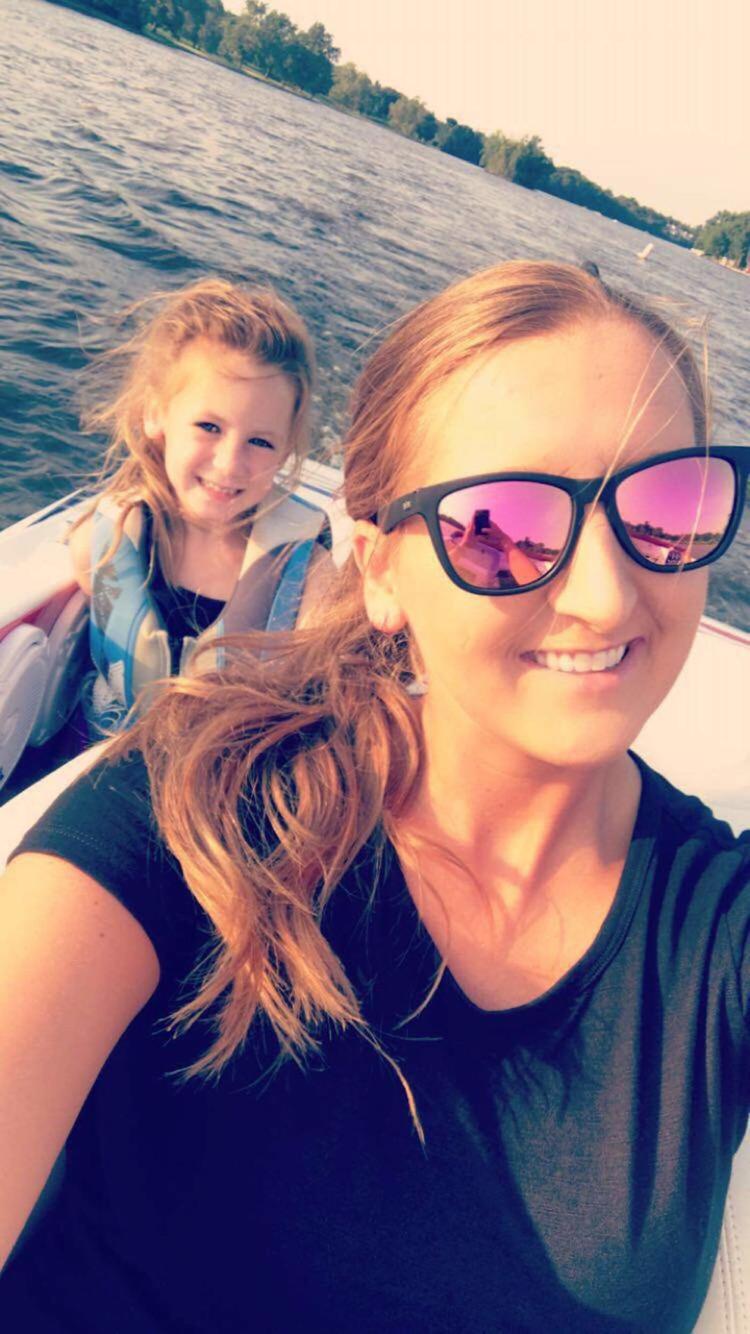 Amanda's favorite waterway: the Lake of the Ozarks. She and her crew make it down to Missouri every year for the annual Shootout, and this year will be no exception.
Nikki Lee
St. Charles, Mo. native Nikki Lee, 44, was around six years old when she began operating a fishing boat with her dad. "I sat on his lap and he taught me what to do. We then began to water ski and spent all of our weekends at the Lake of the Ozarks.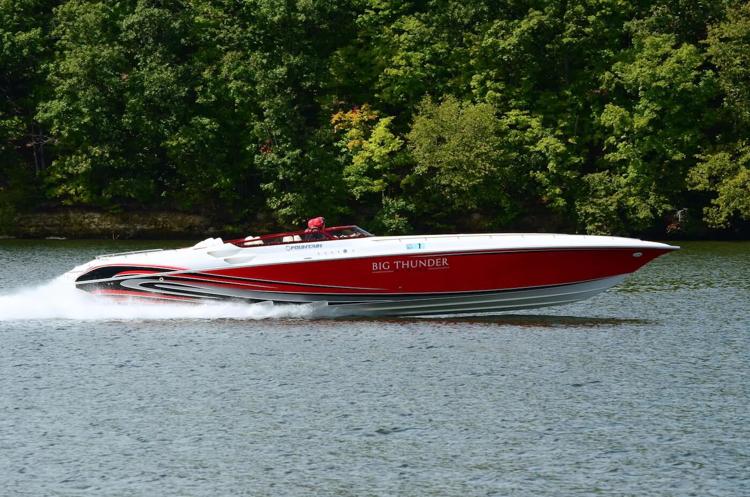 For Nikki, every day in a boat is a learning experience, and she is grateful for all of the advice and help that she has been given along the way. "I absolutely love the boating world. The people that I have met are just amazing, and it's a great group that is very supportive."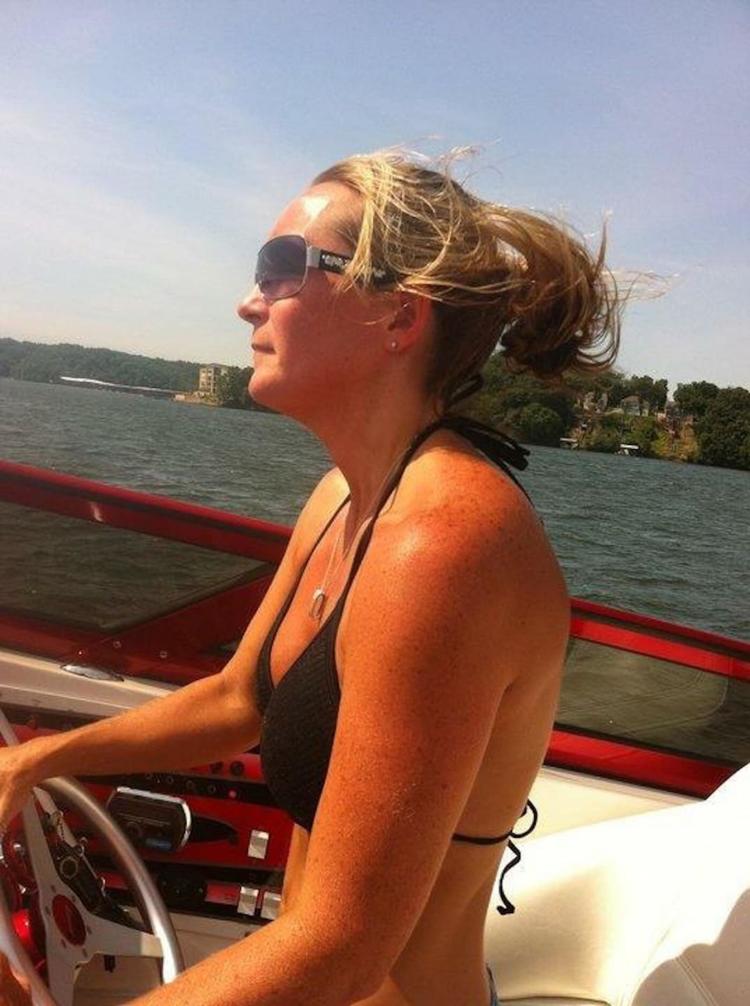 Nikki was first exposed to the world of powerboats in the '90s when her family purchased a 32' Fountain. "We have had several Fountains after that, and my family currently owns a 47' Fountain, which I competed in the 2016 Shootout at the Lake of the Ozarks with a speed of 87mph," she said. "I absolutely love the speed and excitement of operating the boat."
Tristan Collins Garvin
Like Nikki, 32-year-old Tristan Collins Garvin, of Joplin, was also taught to operate a boat by her father. Raised locally at the Lake of the Ozarks, Garvin has been boating for over half of her life.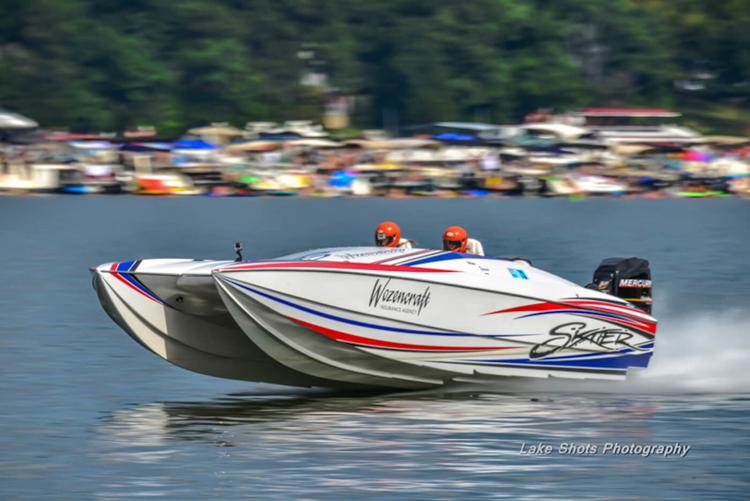 "I love it when I put my girlfriends behind the wheel of a fast boat," Tristan said. "At first they think they can't do it, but after a few pointers and advice, they absolutely love the experience of operating a boat. Seeing them overcome a fear or do something that they've never done before is amazing!"
Like Carrie and Nikki, Tristan has also raced a powerboat at one of the top performance boat gatherings in the nation. Running as a team with her husband, her top speed was 151mph while operating a 2016 Skater 3312 at the Desert Storm Poker Run and Shootout in Lake Havasu City, Ariz.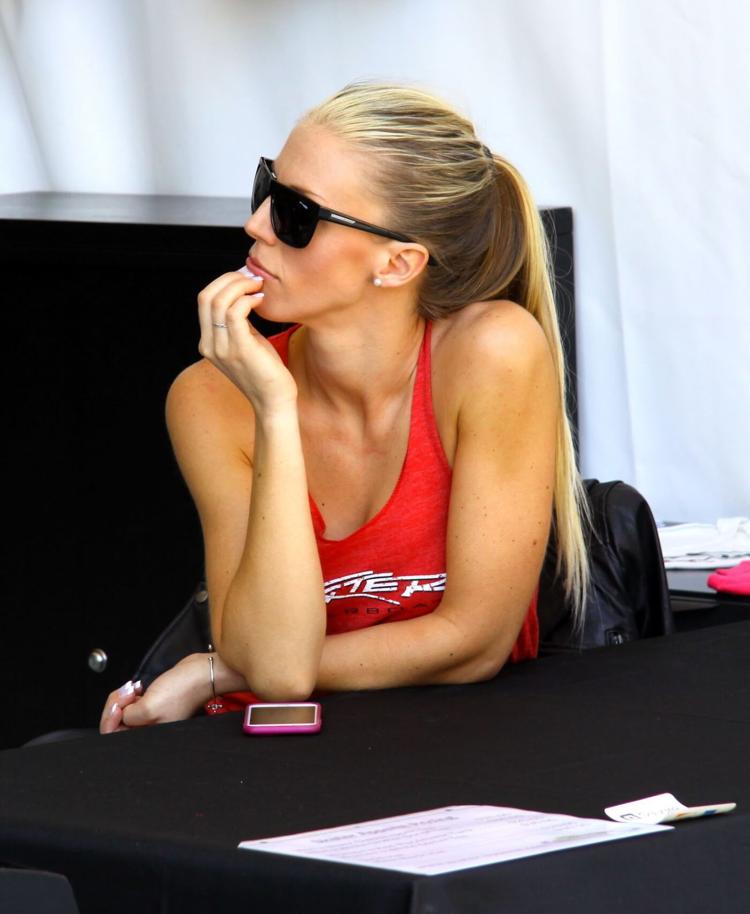 As for victories, Tristan won her class at the 2013 Lake Race and again at the 2014 LOTO Shootout, where she ran solo in a 2011 42' Skater V-bottom with a top speed of 80mph. She throttled a 30' Skater with Yvonne Aleman in the 2016 LOTO Shootout with a speed of 99mph, where she and Aleman were recognized as the first female team to race in Shootout history.
When asked what her favorite aspect of boating is, Tristan replied simply, "The rush."