For some, boating means a relaxing day on the water, with lunch and swimming in a quiet cove. But coving out may soon take a back seat to a new pastime: the Dam Challenge.
Open to anyone who wants to try it, the 188-mile time-trial goes from Bagnell Dam to Truman Dam and back; it begins at Beavers at the Dam and ends in the same spot.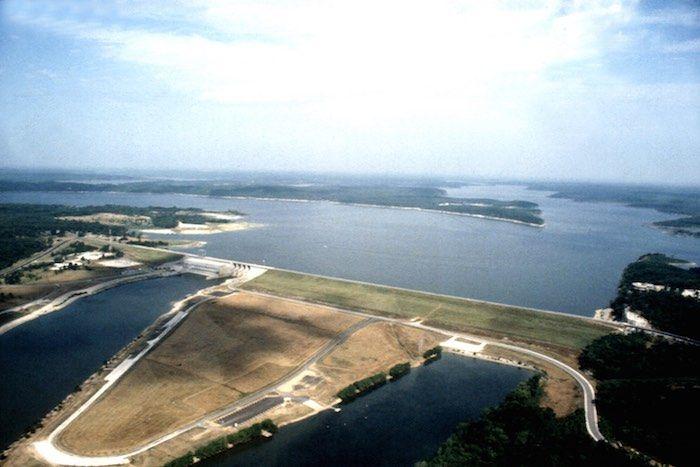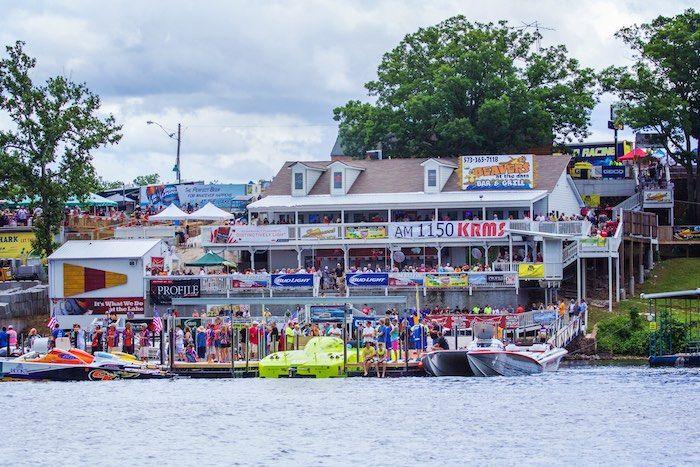 For endurance boater Tyson Garvin, who helped create the Dam Challenge and who set the benchmark time with four other people aboard on Sept. 20, 2014, the race is comparatively short.
"I do long-distance endurance-run stuff," Garvin explained. "New York City to Bermuda… 800 miles straight down the north Atlantic. I set that record."
On his boating marathons, Garvin drives a 399 Skater V-bottom, sporting two 480-hp Cummins diesel engines and the capacity to carry an astonishing 800 gallons of fuel.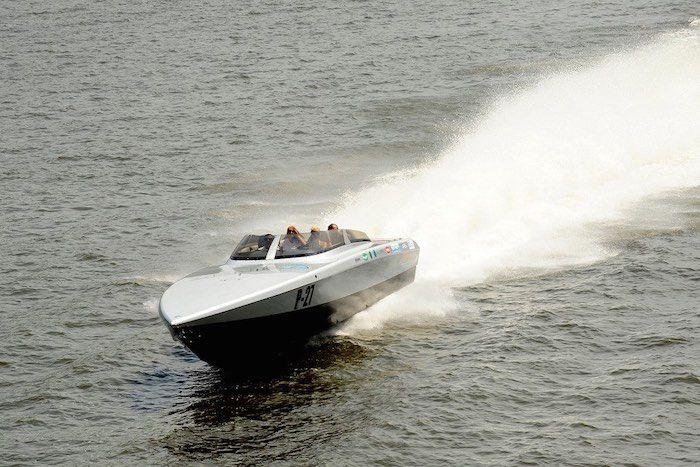 The inaugural Dam Challenge team consisted of Garvin, his girlfriend Tristan Collins, Andy Sanders of Performance Boat Center (who is sponsoring the Dam Challenge), Shane Sherman, and Michael Donahue.
Garvin says he had heard people talk for years about how "someone" needs to set a record from Bagnell to Truman and back. He began discussing it with others at last year's Lake of the Ozarks Shootout, but quipped, "After the Shootout [we] decided we were tired and we wanted to go home."
So Garvin, who lives in Joplin, returned to the Lake in mid-September to create an event he hopes will give boaters something new and fun to do, with a change of scenery too.
"I've boated [at the Lake] for 20 years, and I've never been past the 50 Mile Marker," he said. "Once we got up past there, it got real interesting." One of the reasons he chose Donahue, who lives on the 87 Mile Marker, to join the five-person team was because of Donahue's familiarity with that stretch of the Lake.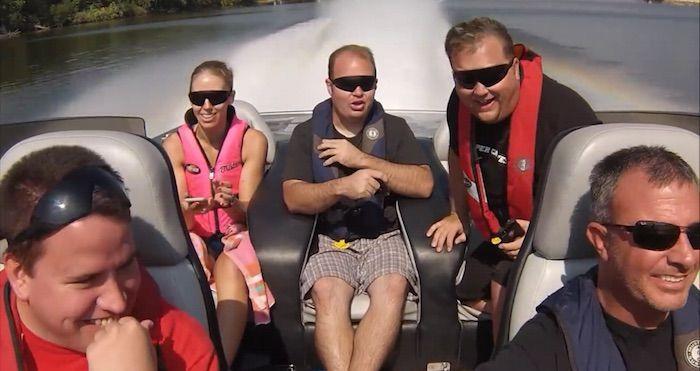 The Challenge
"[We] decided to make it fun," Garvin said, when discussing the specifics of the challenge, which entails a start on shore at Beaver's At The Dam, with at least one crew member (Collins, in this case) running down the dock to the boat. At least one crew member must then also run to shore at Truman Dam.
On the inaugural run, Collins drove the boat to the 60 Mile Marker, then Garvin took over. When the team reached Truman Dam, they jumped out and ran to shore, then turned and ran back to the Skater. Sherman took the helm when they reached the 60 Mile Marker again, and then Collins drove the last 10 miles or so.
The boat averaged 75.5 mph, and completed the challenge in 2 hours, 29 minutes.
"When we got back, everyone said, 'Man, that's gonna be tough to beat!'" Garvin said. But he acknowledges his boat is built for events like these. "With my boat we can do it nonstop. We don't have to get gas… it can get 2 miles per gallon at high speed," he said, adding, "Our gas gauge barely moved."
Now that Garvin and the team have set the standard, he says he has already received phone calls from boaters wanting to beat his time. Others want him to join their Dam Challenge crew; some call him in search of tips for trimming down their time.
The Record
Such an event requires good record-keeping and, of course, a watertight verification process. Performance Boat Center will display a trophy, sporting official Dam Challenge times and the driver's name for the fastest two runs in each of the four event classes: v-bottom, catamaran, PWC, and pontoon. Garvin crafted the trophy out of a No. 6 propeller with a broken blade, mounted on a pedestal. Anyone seeking to be on the trophy will have to contact PBC and set up a verification team.
But for boaters just looking for a bit of fun and who want to keep track of their "unofficial" Dam Challenge time, Beaver's At The Dam will feature a wall of names — boaters only need complete the challenge and tell the Beaver's crew their time.
Garvin says the value of the Dam Challenge is spelled out in the name: it's a challenge.
"When you just go boating, you're just going boating," he said. "But when you have a purpose, it's a lot more fun, and now you have a reason to do it."
Garvin's Dam Challenge benchmark time may stand for a long time, or it may fall to an eager challenger. But the Challenge itself appears likely to have staying power.
"It doesn't really matter if they beat our time," Garvin said. "Now that we did it, someone else will do it."