The Shootout boat races only last for two days, but forethought and preliminary groundwork for next year's exhilarating event begin as soon as this year's races end. After three decades and now inarguably the largest unsanctioned boat race in the U.S., some listeners and viewers might be tempted to believe that this year's Shootout will be the same as every year before.
The new broadcast team for the Lake of the Ozarks 31st Annual Shootout, however, suggests that 2019 will stand apart from every year before. Benne Media, the Shootout's newly appointed broadcast partner, is hoping to make waves.
With over 30 years of radio and television broadcasting experience, entrepreneur and multi-business owner Denny Benne has readily accepted the challenge; both Benne and his team have been preparing for this year's Shootout since 2018. Having provided coverage for other Lake area events such as Aquapalooza, Bike Night on the Bagnell Dam Strip, Big Bass Bash, Magic Dragon Street Meet, the March of Dimes Signature Chefs Auction, Christmas for Kids, Special Olympics, and various charitable golf benefits, it's difficult to find an event that Benne Media hasn't directly supported or provided their services for.
As for his backstory, Benne began his career as a college intern in 1981 while studying Broadcast Journalism at the University of Missouri—St. Louis. He started off by hosting on-air from midnight to 6 a.m. for the company that he now owns, which he purchased approximately 20 years ago.
And as for his company's direct interest in becoming the new broadcast partner for the Shootout, Benne replied, "Our goal in providing coverage at the Shootout is to bring more people to the Lake of the Ozarks. If we can put more people in our community, then everyone does better; restaurants do better; retail does better; hotels do better."
So what changes does Benne Media have in store for us and how will the broadcasting be different this year?
"I have retained Rod Smith, sports anchor with KRCG 13, to be our broadcast anchor," Benne revealed. Smith, voted the No. 1 Local Television Personality in Columbia over the past several years, joins a team of professional color commentators, broadcast technicians, and media production crews. Benne continued, "We have hired Envision Media Group out of St. Louis to produce the televised portion. This, in conjunction with mobile communications (satellite trucks), will lay the foundation for the live broadcasting."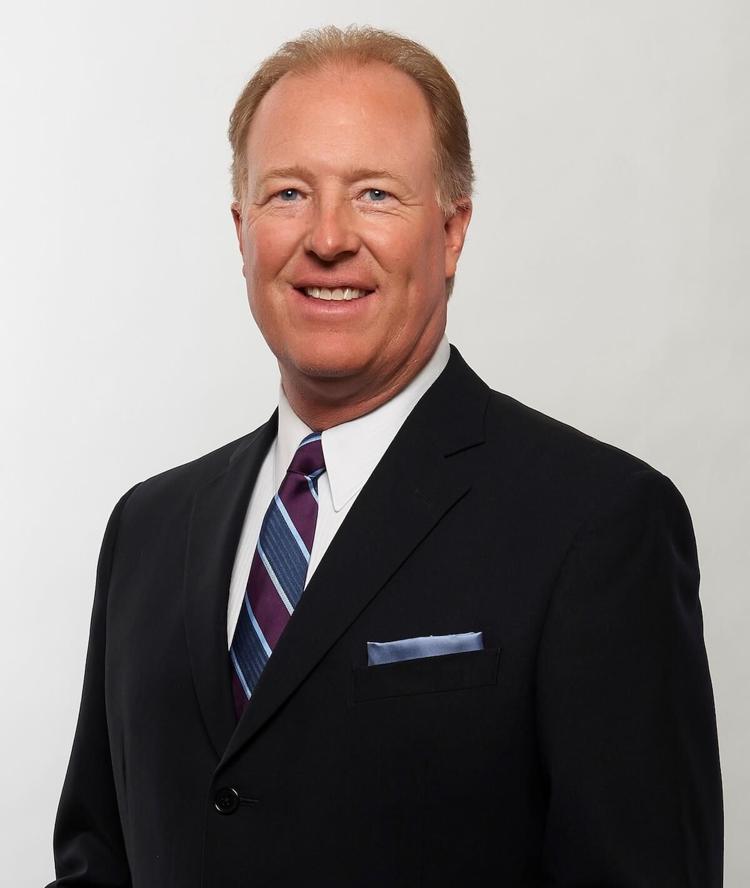 Regarding his concrete plans for the televised footage, Benne said, "We will be interviewing various members of our community, whether it is a marina business or those affiliated with a lodging association, to incorporate small vignettes about the Lake area that viewers might be interested in, while watching the races." Benne further explained, "There will be less downtime in between the live broadcasts of each individual race boat that is operating the course. Ron Duggan (owner of Captain Ron's and official host of the Lake of the Ozarks Shootout since 2008) has told me that the boats run about every three minutes. That is a great goal for us to work with."
With their main office locally stationed off of Highway 42 in Kaiser, but with coverages and additional radio stations expanding over two-thirds of the state of Missouri, what exactly does the team of 30 at Benne Media look like? 
It's not just the company, it's the employees," Benne said with pride. "We have a great team here, the best team that we've ever had. Mike Clayton, Jeff Karr, and Greg Sullens all do a great job of going out and being involved in the community. J.T. Gerlt at our Versailles station is also a Special Olympics Super Plunger, and he raised over $15,000 in charitable contributions for Special Olympics Missouri this year."
"KS95.1 Program Director and Morning Show host J.T. Gerlt has worked in the broadcasting business for nearly 30 years. KS95.1 was purchased by Benne Media in 2012, and Gerlt is optimistic for this year's event. "The Shootout is a huge event for the Lake of the Ozarks," Gerlt stated. "I think that everyone at Benne Media is excited to help grow the Shootout and increase the charitable donations to the groups who are involved."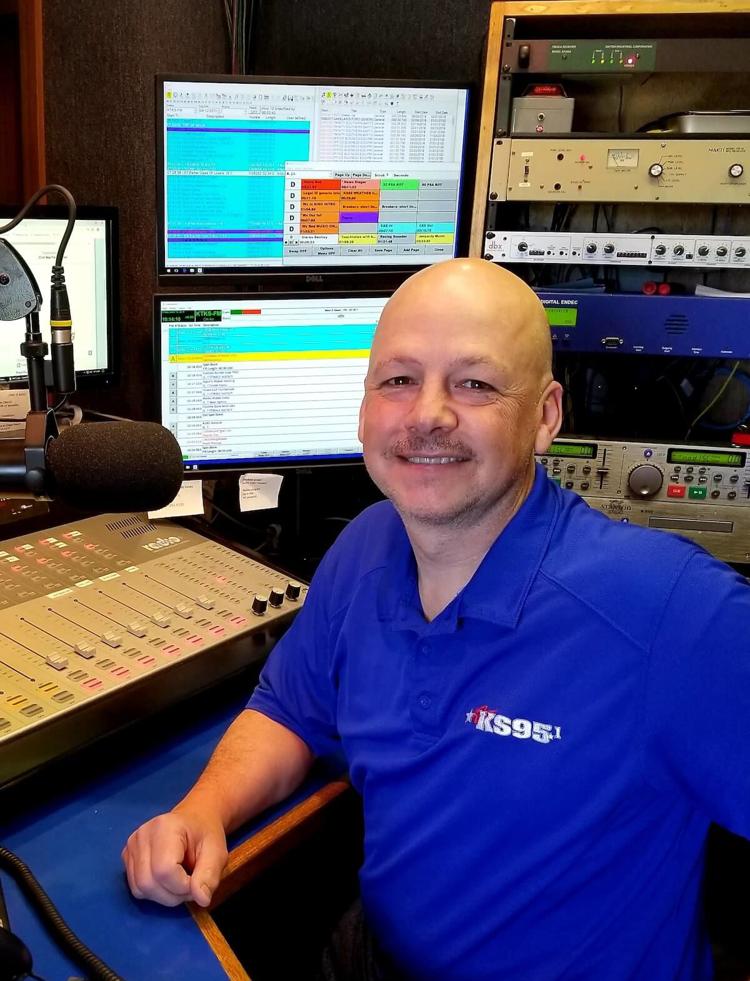 Mike Clayton, Morning Show host at Mix 92.7 Today's Best Hits, has been in the broadcasting business for 25 years. Clayton, like many employees at Benne Media, makes it a priority to be involved with and directly support the local community. When asked for his insight regarding the new relationship with Shootout, Mike stated, "Benne Media is proud and excited to be the official broadcast partner of the Shootout this year. Our company is committed to making this the best broadcast yet and we have invested heavily in technology and distribution to make sure of that."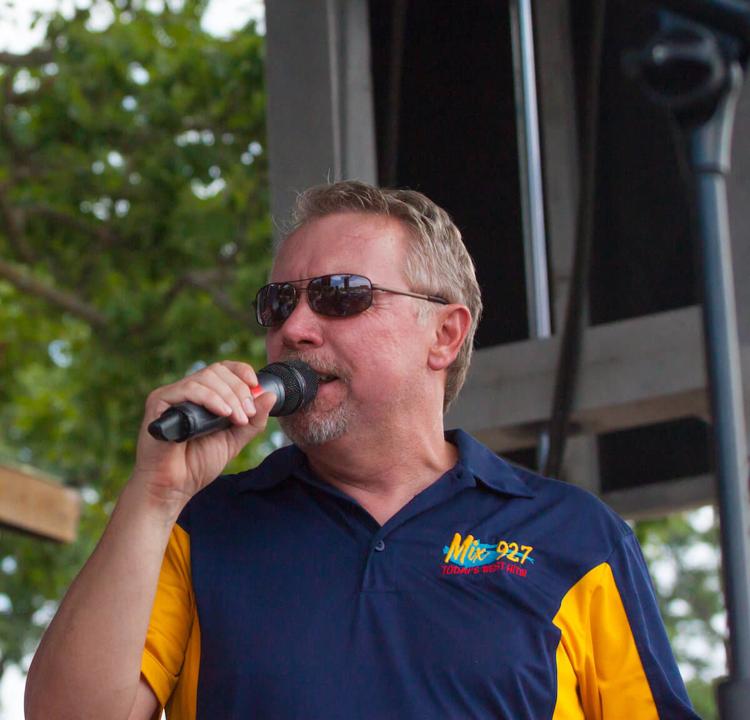 "This is the Lake's single largest event of the year," Benne said in closing. "We plan to put our best foot forward."