LAKE OF THE OZARKS, Mo. — The reigning Shootout Top Gun boat, American Ethanol, was towed off the race course, Sunday afternoon after the boat threw a propeller blade through the hull on a 196 mph run down the 3/4-mile course.
The 50-foot Mystic catamaran with four engines pushes more than 7,000 horsepower, and has been the fastest boat at the Shootout for the last four years. Driver Tony Battiato and throttleman John Cosker managed to hit 201 mph earlier in the day, but they hit the course again, looking for more, and that's when the propeller broke.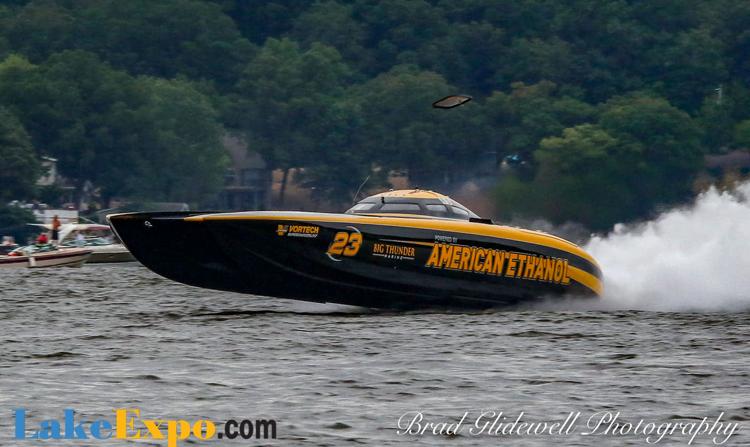 The boat was nearing the finish line—Battiato said he thought they were at around 196 or 197 mph—when suddenly at least one blade broke off the propeller, and slashed into the boat's hull.
The mighty catamaran was incapacitated, and the Water Patrol quickly towed it back to Captain Ron's docks.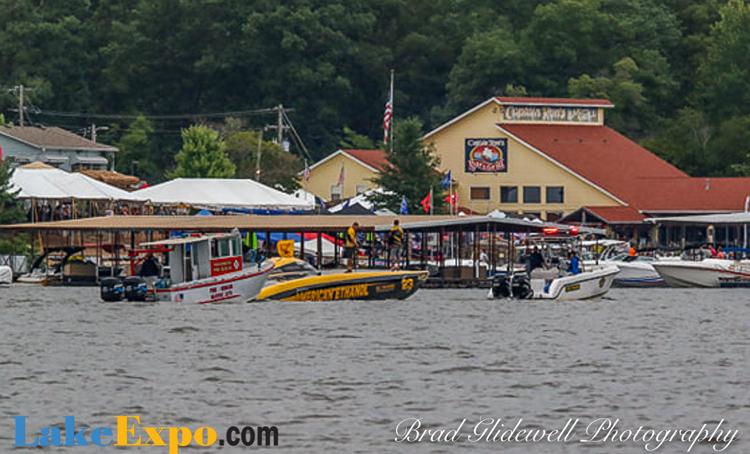 At the docks, the boat's owner and former racer Don Onken said he was just glad the propeller blade was slung into the boat, and not any direction where it could have hurt someone. It's not uncommon for propeller blades to break off: it even happens with boats that don't go anywhere near 200 mph. But it's an expensive problem, especially on a high-performance boat. The broken blade not only damaged the hull, it also caused problems in the cockpit, affecting several gauges.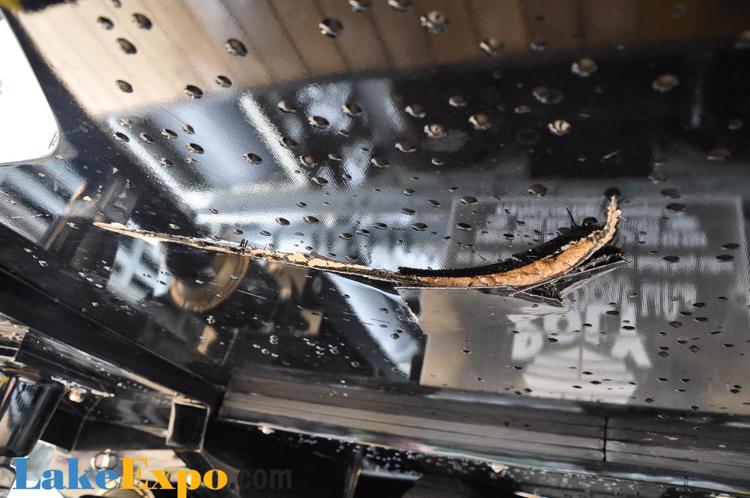 It's all part of racing, though, and Onken plans to make lemonade out of a sour situation: he's donating the broken propeller to the Shootout for next year's auction at Supercat Fest, where it'll likely fetch a high price, and the money will go straight to the Make-A-Wish Foundation, one of the Shootout's benefitting charities.
And that's how, at the Shootout, a charity can benefit from a powerboat race: even when things don't go quite as planned.