Less Search, More Rescue: RaftUp App Connects Boaters & Responders For Safety
Outdated 911 location systems can create dangerous delays for boaters and emergency responders. Fortunately, there's an app for that.
Many of us find a certain level of comfort in knowing our cellphones are readily available in the event of an emergency, the logic being that help is only a 911 call away. But emergency responders warn that cellphones can give users a false sense of security and sometimes cause dangerous delays in response time due to the inaccuracy of mobile mapping systems. 
As Osage Beach Fire Chief Jeff Dorhauer puts it, "the issue with mobile phones is just that; they're mobile."
Dorhauer explained that unlike traditional landlines that are literally attached to a physical address, cell phones are moving targets that relay location information when their signal "pings" a nearby radio tower.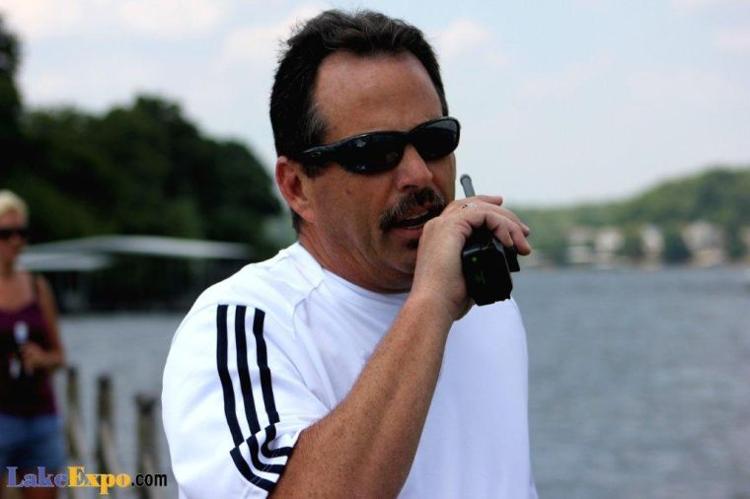 "People think you can triangulate a cell phone off towers to get a location, but triangulation does not work well in rural areas, and to "ping" you have to go through the cell company, that takes time," Dorhauer said. "Not to mention, if you are moving, a ping only identifies your last location."
This confusion creates unique challenges for emergency response personnel and 911 dispatch centers tasked with the responsibility of getting people help and getting it fast.
"When you talk [about] an emergency, time is critical," Dorhauer said. "I find it bothersome that we expect timely service out of our pizza delivery drivers and Uber, but not out of 911."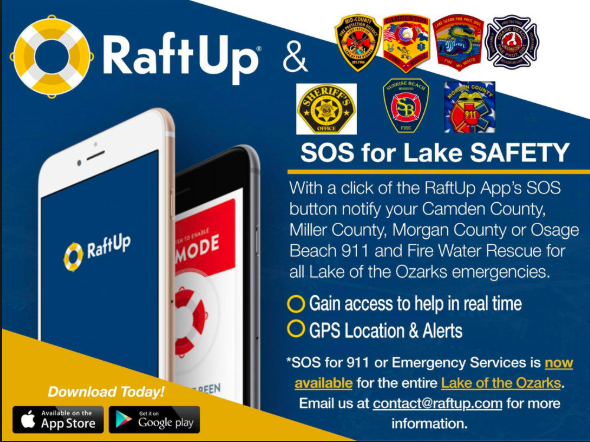 There's an App for That
With the overwhelming majority of emergency calls coming from mobile devices, finding a solution to this dangerous dilemma was imperative. For this reason, Dorhauer was intrigued when he heard about a new map-based smartphone app that promised to deliver pinpoint location accuracy with the click of a button.
Developed by RaftUp Technologies, the app includes a smart SOS alert system designed to automatically transmit the user's location to the 911 communications center where it appears on a map that is continually monitored by dispatchers.
By the time RaftUp creator Corey Boelkens approached Dorhauer about testing the app at the Lake of the Ozarks, he had invested three years and his life savings to develop the technology. After giving up a lucrative career in the tech field, Boelkens and his wife Erin, threw themselves into their first entrepreneurial endeavor, convinced this new technology could be timesaving and lifesaving tool for emergency responders.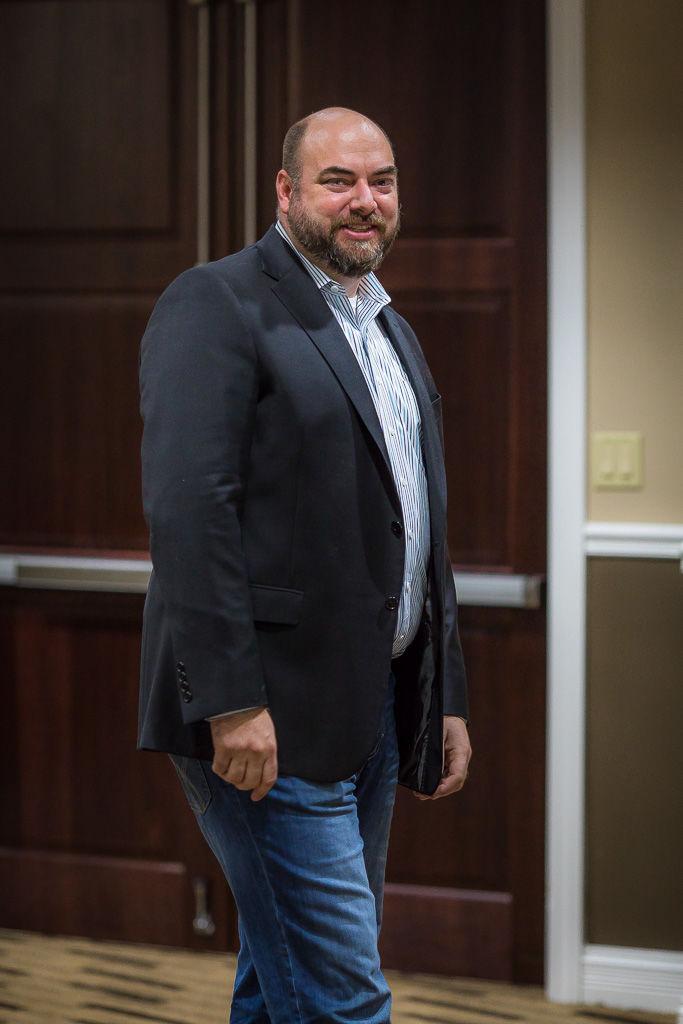 Growing up in Mountain Home, Arkansas, between Bull Shoals and Norfork Lakes, Boelkens cultivated a passion for the lake lifestyle; and his first job working at a marina taught him a lot about search and rescue.
"I was 14, maybe 15 years old when we got a call that one of our houseboats was stuck in a shallow cove and they sent me out to find them," Boelkens recalled. "By the time I located the boat, those people had been stranded nearly six hours during the heat of the day; it could've been a dire situation."
Boelkens went on to graduate from the University of Arkansas with degrees in Information Systems and Business Administration and enjoyed a decade of success in the tech industry before giving in to his entrepreneurial urge. 
"I wanted to do more than work from a cube or live out of a suitcase, and I love the boating lifestyle," Boelkens said. "In essence, the lake was calling me home." 
Even though Boelkens was convinced that RaftUp could be a game changer for emergency responders, research and development of the app had drained the family nest egg and he found himself struggling to stay afloat.
That all changed in 2017 when Boelkens met Scott Engebritson, owner of SJE Ventures, LLC. The company provides corporate consulting services including but not limited to private placement and public stock offerings, venture capital, Advisory Board formations and general marketing solutions. In February 2018, the company began working on behalf of RaftUp and is proving to be highly-effective in facilitating the growth of RaftUp Technologies.
Having once been a fledgling entrepreneur himself, Engebritson is deeply familiar with the sleepless nights and gut-wrenching sacrifices of pursuing one's start-up business dreams. He also has decades of success in the insurance and financial services industries that enables him to help other companies find capital sources through existing relationships and professional networks. 
Forming a President's Advisory Council is a key part of Engebritson's formula for guiding businesses through their growing pains. The goal is to include business and community leaders with diverse backgrounds that are well-suited to the type of business they are advising; and also have social and business connections that can facilitate rapid growth and expansion.
"The people on our advisory boards contribute knowledge and experience that is invaluable," Engebritson said. "Most importantly, instead of just Corey and his wife being out there on their own, they now have a support system of experienced business people working beside them to take their vision and help make it a thriving business venture."
And it looks as though this formula for success is working once again for RaftUp Technologies. Since joining forces with SJE in 2017, the company has grown exponentially and Boelkens is extremely grateful.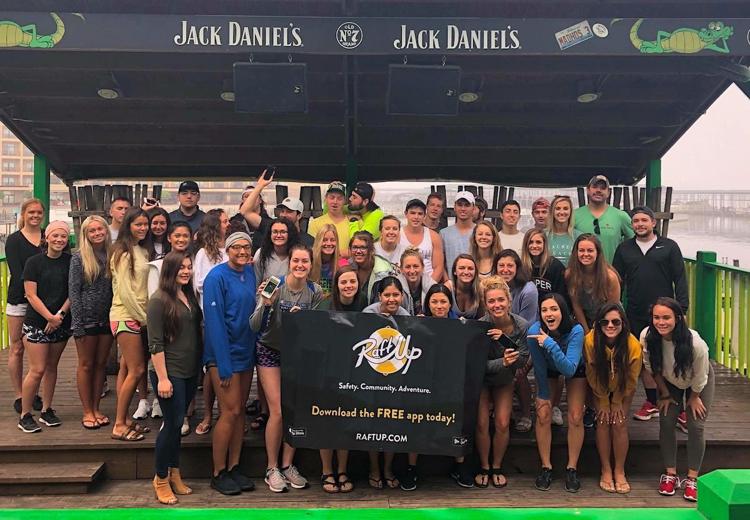 "To have a group of highly-successful people take time out of their very busy schedule to give us the benefit of their knowledge and experience is invaluable," Boelkens said. "After years of the company resting solely on mine and my wife's shoulders, it's tremendous to have their support."
By all accounts, RaftUp is well on track to tech industry success.
Chief Dorhauer was so impressed with the apps accuracy during field studies conducted at the Lake that he joined RaftUp founder Corey Boelkens in bringing area 911 centers on board by integrating the RaftUp software into their existing systems. Today, the app is utilized by all of the surrounding counties and the Osage Beach Police Department. 
"When we tested the app on the lake I went out in my boat, picked a cove and 'hid'. I hit the SOS and our 911 center gave the exact cove to the fireboat," Dorhauer explained. "We did this time after time in several 911 centers and without fail, it worked."
In addition, RaftUp recently launched a fleet tracking system for marina boat rentals and future plans include development of a similar SOS app for hunters and other outdoorsman called Adventure Safe.
And the company plans to continue making the Lake the central hub for its technology testing ground. In fact, Boelkens said that RaftUp now employs more people at the Lake of the Ozarks than in their home-base in Arkansas.
"Everyone at the lake has been highly-supportive; without the help of people like Jeff Dorhauer, Chris Wagner with Farmers Insurance and Jeremy Gorham at Shady Gators, we would have never gotten this far," Boelkens said. "I'm passionate about building relationships and becoming part of the Lake community and we are committed to doing that."
About the RaftUp App
In addition to the benefit it provides to first responders, RaftUp is primarily a social app to help boaters engage more effectively with the community when on the water. Users can easily find favorite sites, "raftup" with other boaters, and share the fun with their social network. The app can be downloaded from the iTunes store and Google Play.