LAKE OF THE OZARKS, Mo. — Lake Race is less than three weeks away—set for June 1—and this year's broadcast team is gearing up for a full day of powerboating excitement.
An all-new team of announcers will talk up, through, around, before, and after the race. They are: Mike Yowaiski, William Holtz, Chris Schneider, Dan "The Roundman" Caldwell, and Kit "KC" Caldwell.
How To Watch & Listen To Lake Race
TV
Lake TV Charter Spectrum Channel 197 - This is a cable broadcast station available in 35,000 homes, condos, and resorts across the Lake of The Ozarks
Lake TV Co-Mo Connect Channel 90 - This is a fiber cable broadcast station available in 30,000 homes across the west-side of the Lake (Greenview, Laurie, Sunrise Beach, Versailles, Tipton, California, etc) as well as Marryville, MO / St. Joseph, MO / Quincy, IL / with parts of Iowa
MediaCom Channel 722 (see map attached)
Broadcast Cable in these markets:
- Jefferson City
- Columbia
- Springfield
- Metro Minnesota
- Iowa Cities include:
* Cedar Rapids
* Des Moines
* Quad Cities
* Dubuque
- Minnesota Twin Cities Metro Areas
- Many More (see map attached)
Streaming
RoKu - This year Lake Race will be available for FREE streaming LIVE to Lake TV's RoKu Channel. RoKu is the # 1 Digital Streaming device in the USA with an astonishing 23.8 million users currently outselling Chromecast, AppleTV, Firestick, etc. Lake TV's brand new RoKu Channel is a featured "Travel Channel" making Lake Race 2019 not only available for FREE in HD, but easily accessible to 23.8 million users across the nation.
Facebook LIVE - This year Lake Race will stream LIVE absolutely FREE to Lake TV's Facebook Page with 16,500 dedicated followers. In 2018, Lake TV was the official stream of The Lake of the Ozarks Shootout and we saw over 80,000 total viewers on the event with over 250,000 Facebook Page visits that weekend.
Web Stream - This year Lake Race will stream LIVE absolutely FREE to Lake TV's Website at www.mylaketv.com - This means anyone nationwide can access the event via the internet.
FM Radio
107.9 The Coyote - This year Lake Race will be available on FM radio from 107.9 The Coyote. You can also listen to all the action LIVE via the Tune-In Radio App and online at 1079thecoyote.com
The Lake Race Broadcast Team
Mike Yowaiski
Mike Yowaiski got involved with Boat Racing with his local boating group, The Chesapeake Bay Powerboat Association, as a sweep boat. In the years that follow he started to get more involved with the club and racing which led to working with Martin Sanborn on Talkoffshore.com. In 2007 he was asked to help out with his first Television broadcast of the Ocean City, MD. race. Since '07, Yowaiski has considered himself lucky enough to have raced for a couple years, produced races, and he continues to be one of the fastest growing names in the media coverage of the speed boat world. He continues to be an avid fan of the sport and all the teams. "It amazes me that I am now friends with and am working with the guys I use to read about in the magazines," stated Yowaiski.
His broadcasts include:
Live Stream
2010 Ocean City Grand Prix
2010 Sunny Isles Beach Challenge
2006-2013 St Clair River Classic
2010 Thunder on the Gulf
2016-2018 Key West World Championships
2013 Ocean City World Championships
Television 
2011 Sunny Isles
2011 St Clair River Classic
2016/2017 Key West World Championships
2012 Solomons Offshore Grand Prix
Yowaiski brings the greatest depth of broadcast experience when it comes to boat races. But the other two members of the team are no scrubs.
William Holtz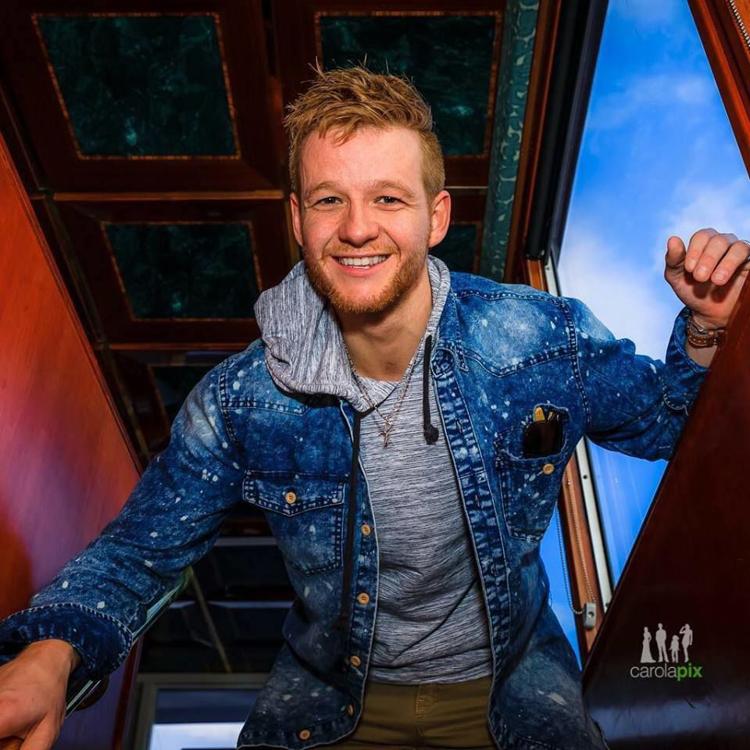 William Holtz is making his debut in the speed boat media world, but has extensive experience calling live sports on TV and radio. Holtz, who owns the 2019 Lake Race Media Broadcast Production partner, Lake TV, and also founded their parent company, The William Holtz Media Group, has been broadcasting live events, news, and in particular football and basketball for almost 10 years in the Midwest. He has won Missouri Magazine's Best Local TV & Local TV Sports Personality two years running and also took home the Best Local Personality for Missouri in 2018. Holtz resides at the Lake with his 3 dogs and girlfriend and has been working with Lake TV since 2013. Some of Holtz's career highlights (so far) include serving as the Director of Extras Casting for Season 1 of Jason Bateman's Netflix Series, Ozark. He has worked with the likes of Gale Sayers, Joe Maddon, Mike Matheny, Jason Bateman, Aaron Lewis, Aaron Tippin, Gary Pinkel, and Pat Maroon. Holtz is very close to his family including his mom & dad and two sisters who all live at the Lake. Holtz's lifelong dream is to one day be the voice of the Chicago Cubs.
Chris Schneider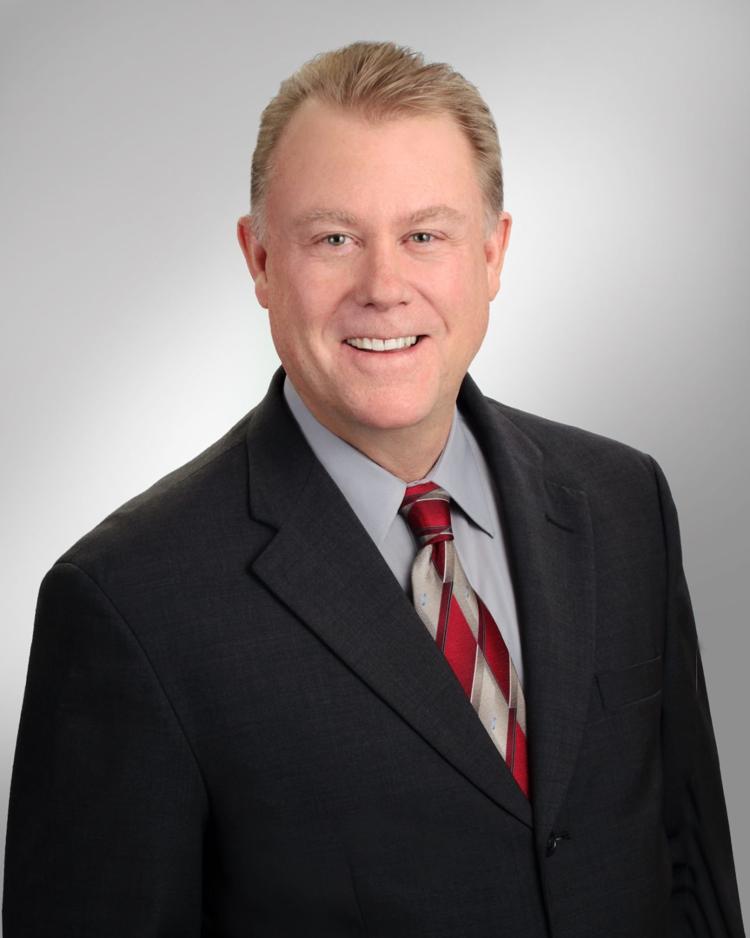 Chris Schneider is the Sports Director at 107.9 The Coyote. Schneider came to live at the Lake of the Ozarks after being the Sports Director at CBS Radio Dallas for nearly twenty years. Before that he spent time in London, and had the privilege of being on the air at ESPN International and the BBC. Schneider has hosted nationally syndicated sports talk shows in both Dallas and Chicago, he has also done pre-game and post-game shows at KMPC in Los Angeles for the L.A. Rams, Angels, Clippers and UCLA Bruins. He is also the author of two published books, "Starting Your Career In Broadcasting" which features stories and advice from broadcasting greats like Bob Costas, Chris Berman, Troy Aikman, Larry King and others. He also authored a novel titled "Angel Dreams" which was named a "Favorite Book of 2014" by Amazon Editors. After living in bigger cities for so many years, Schneider and his wife love their lifestyle living in the Ozarks.
Dan "The Roundman" Caldwell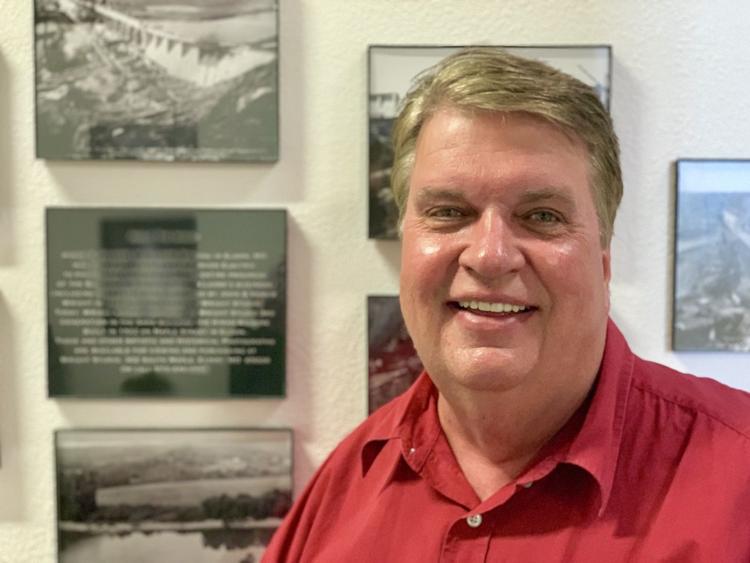 Dan Caldwell is also know as "The Roundman" by many because of his role on the very popular afternoon drive "KC and The Roundman" show. Dan is the co-owner of 107.9 The Coyote; he is also the Manager and Partner of other businesses including Unlimited World Entertainment.
Caldwell has owned nine radio stations, and managed 13 stations in his three-and-a-half decades in the media business. His expertise in sales and motivation is highly regarded around the country. Dan and his wife have lived at the Lake of the Ozarks for many years and never plan to leave.
Kit "KC" Caldwell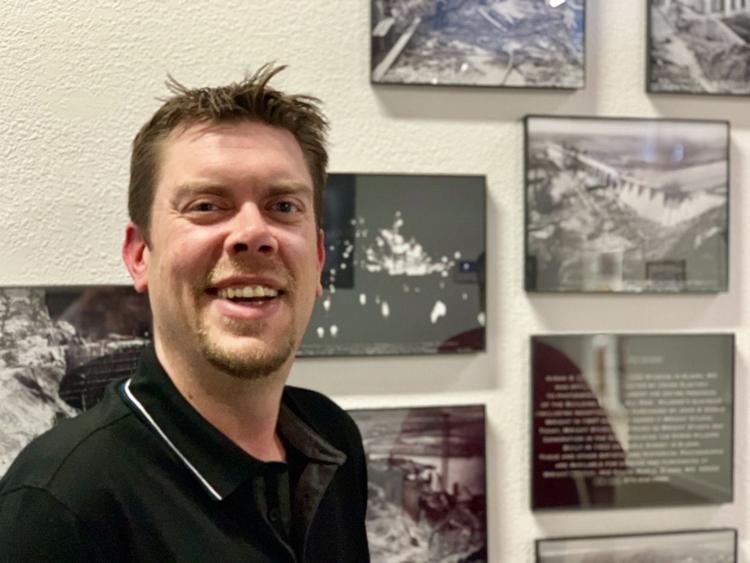 Kit "KC" Caldwell is the co-owner of 107.9 The Coyote radio station, and co-host of the "KC and The Roundman" show." KC has been in the media world for 20 years, his success at 1079 The Coyote has been recognized around the nation as he has been involved in national ad campaigns, sound design, and voice work. KC has also produced many live entertainment shows with audiences ranging from 1,000 to 25,000. Being both the owner of a highly successful radio station and a part of the top afternoon drive talk show gives KC the unique ability to bridge the gap between the business and entertainment worlds. KC and his wife and son have lived in the Ozarks for over a decade and would not want to live anywhere else.
Lake Race 2019 is scheduled for June 1, and will take place in a new location this year: between the 5 and 9 Mile Markers, with Camden on the Lake/The Horny Toad at the center of the action. Opening Ceremony will be at 10:30 a.m., with the racing starting at 11 a.m.
The Broadcast of Lake Race 2019 is a Wiliam Holtz Media Group Production in association with Lake TV & 1079 The Coyote