Lake Race brought more than 50 race boats, and a day full of excitement to Lake of the Ozarks on Saturday, June 1.
The race was the second in the eight-race Offshore Powerboat Association series, and contained several upsets, close-calls, and surprises.
In the Class One category, Miss GEICO showed up to pile on, after their win in Cocoa Beach, against competitors Victory Team and 222 Offshore. But within a few laps, the GEICO boat hit a piece of underwater debris—a result of the recent relentless rains in central Missouri—which created a propeller issue. Victory Team was the unofficial winner in that race.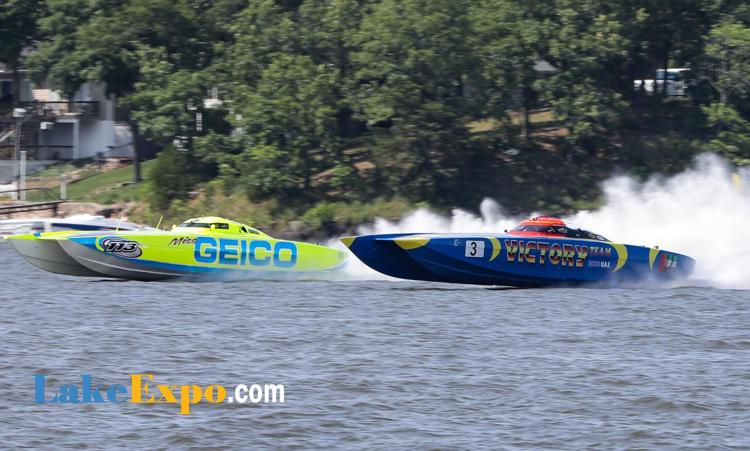 CR Racing, coming off a 6th place finish in Cocoa Beach, had a strong performance at Lake Race, and took first (unofficially), in the crowded Super Stock category.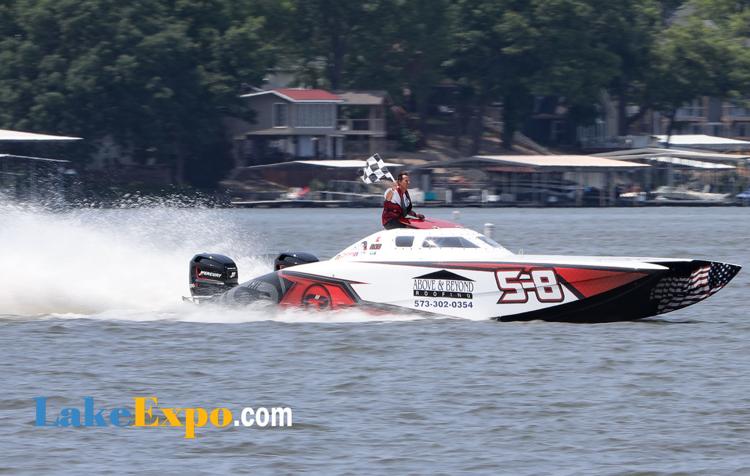 Cocoa Beach winner of the Pro Stock V category, Fastboys, had a great start, but ran into trouble on the southern end of the four-mile race course. Their boat, while turning, caught a wave a quickly flipped. The driver and throttleman were okay, and quickly escaped from the cockpit, while the bow of the boat barely bobbed above the waterline. The LSB/Hurricane Of Awesomeness team, who took second in Cocoa Beach, ended up as the unofficial winners of the race.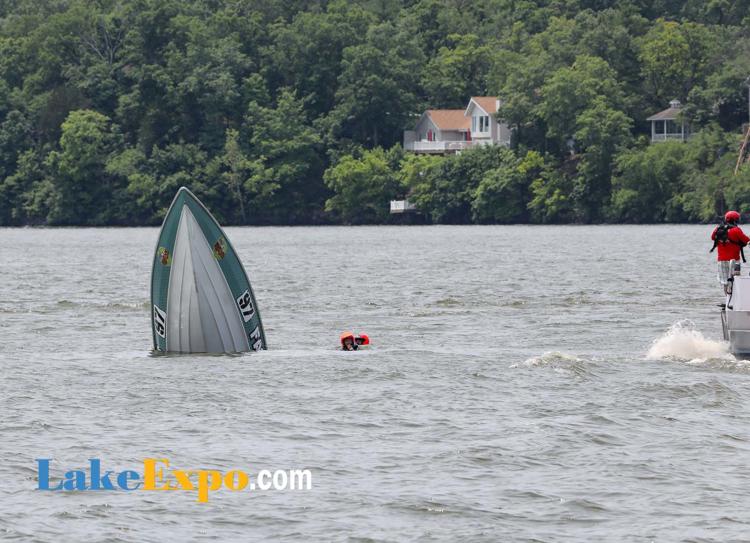 Results have not been certified by OPA yet, but here are the Unofficial Results from Lake Race 2019.
UNOFFICIAL RESULTS:
Class One - Victory Team
Super Vee Extreme - Marker 17 Marine
Super Stock - CR Racing
Super Cat - AHM Motorsports
Pro Stock V - LSB/Hurricane of Awesomeness
Class 2 - Mom Ain't Happy
Class 3 - Strictly Business
Class 4 - Simmons Marine
Class 5 - Specialized Racing
Class 6 - Deception Offshore
Class 7 - Tomahawk (uncontested)
Pontoon - David Dorris (uncontested)
Vee Extreme - Knucklehead Instigator (uncontested)
Unlimited - Team CRC (uncontested)